The best Moto G 2014 cases: 6 to protect your phone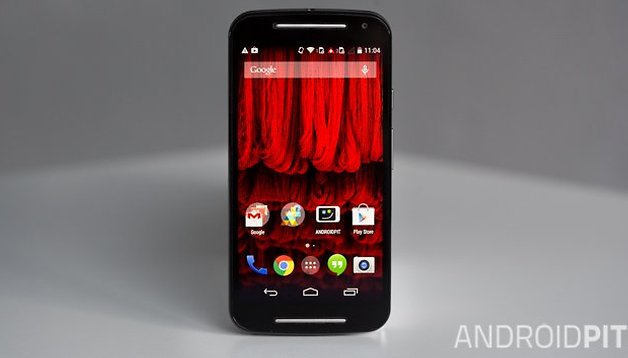 The Moto G 2014 is a great phone, but it's not the greatest looking device around - and like any smartphone, it's all too easy to drop or scratch. A case can help you on both counts. Let's see what's available. NEXTPITTV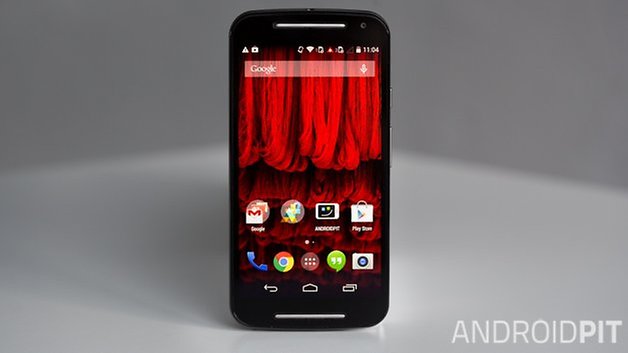 There are cases of all kinds available for the Moto G 2014. There are leather-look cases made from the hides of plastic cows, sturdy cases that look like they could survive the end of the world, cases that double as bags and purses and cases that make your Moto G look like all its electronics are on the outside.
No matter what kind of case you fancy, it's important to think about what you want the case to do - and where you want your phone to go. Will that sturdy case fit in a typical car phone holder? Will one with a kickstand be too uncomfortable in the pocket of your jeans? Does the one that doubles as a purse hold your phone tightly enough so you don't feel it fall out every time you reach for your debit card? These details matter.
Fosmon Sturdy: great for the great outdoors
In the sturdy camp you'll find the Fosmon STURDY, a shock-absorbing, dual-layer kickstand case with a holster clip that makes it particularly suitable for people who work outdoors and need to access their phone without removing gloves, letting go of ladders and so on. It's tough, comes in a range of colours and costs virtually nothing: at the time of writing it's $7.97 on Amazon and £5.99 in the UK. We'd also add some clear screen protection, such as a Mr Shield screen protector. Expect to pay around $7 for a 5-pack.
OtterBox Commuter: protection from big knocks and little bits of lint
One of the less obvious threats to your smartphone is pocket lint: we've lost charging connectors to the fluff from our jeans pockets. A case that covers the ports such as the OtterBox Commuter Series can put a stop to lint-related unpleasantness, and its thick edges add impact protection too. At $26 it's not the cheapest Moto G 2014 case around, but OtterBox cases are well made. The Commuter isn't the only model available either: OtterBox also makes Armor, Defender, Reflex and Prefix. If you go for the Armor, it promises to protect you against water and "crushing forces", which we think means the in-laws.
Overboard and Pelican: extreme protection for extreme jobs
If even that level of protection isn't enough and you need something to keep your phone dry in all kinds of unpleasant conditions, you might need something like the Overboard case. This $34.99 case is 100 percent waterproof and guaranteed submersible to 19 feet, and if you drop it it floats, provided you drop it into water. As the blurb says, it's great for boating, fishing, camping, swimming and more.
Need even more protection? Try the Pelican 1040 at $34.95 or £22.95 in the UK, which is waterproof, crushproof and dustproof. Need even more? Maybe you should leave your phone at home.
Cruzerlite Bugdroid: fun and funky
One of the more fun case designs out there is Cruzerlite's Bugdroid, a tough, colorful case with a circuit board-style etching featuring the Android robot. There are lots of bright colors to choose from, and if you can't make up your mind which color you like the best they're available in packs of three for around $27. Expect to pay just under $10 for a single one or £10 in the UK. The Bugdroid, like many slim cases, is made from TPU. That's short for thermoplastic polyurethane, and it's stiffer than rubber and tougher than silicon.
Akira Handmade: forget fake leather and get the real thing
Moving swiftly past the endless racks of fake leather cases - including ones promising "vintage PU leather", which sounds awful and looks worse - it's possible to get handmade leather cases from the likes of Akira Handmade for a very reasonable $29.99. Unlike fake leather, real leather tends to get better looking as it ages, so you're not going to find yourself looking at a tatty wreck six months from now. If your budget doesn't stretch to the real thing we'd advise going for the most fake-looking ones possible: the more fake leather tries to look like the real thing, we reckon, the worse it looks. Find one in shocking pink or bright blue rather than black or brown. Embrace the artifice!
Kroo cases: bags and clutches with room for everything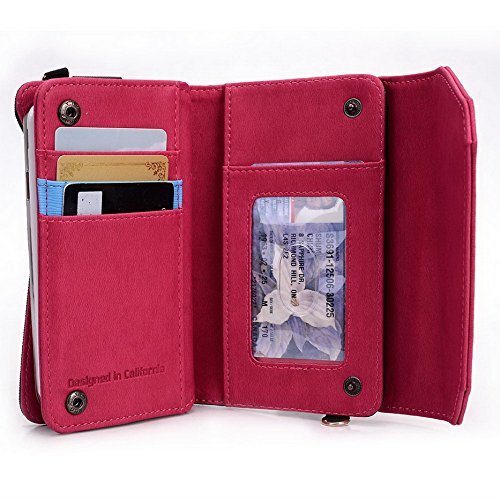 We mentioned purse/handbag cases earlier, and one of the most prolific manufacturers is Kroo. It makes a range of small clutch bags that have room for your phone, your bank cards and for notes and photo ID too, and they come in all kinds of colour combinations including plum with indigo plaid and brown with leopard print. Expect to pay around $25 for a wristlet clutch on Amazon US; in the UK heavy discounting brings the price down to £12.98.
What about you? Did you find the perfect Moto G 2014 case?