The best hydrogen-powered cars you can buy today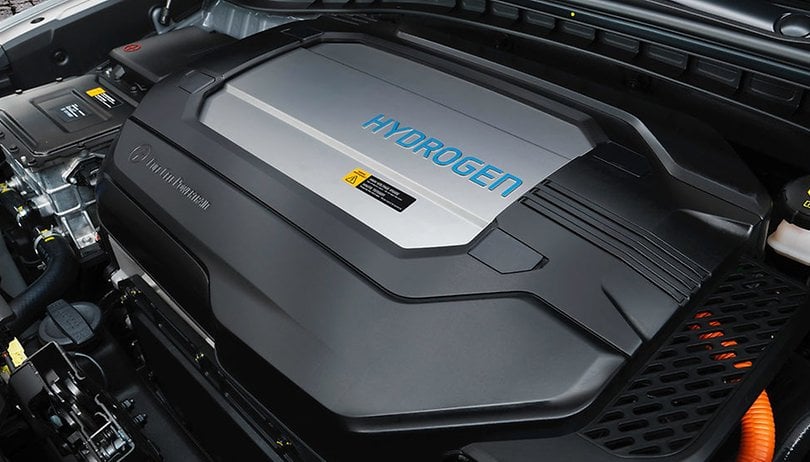 Gradually the hydrogen car arrives in reality and becomes a real option when buying a new vehicle. We have to think about slowly leaving the old diesel and petrol vehicles behind us and opting for emission-free alternatives - so why not a hydrogen car? We'll show you the best hydrogen-powered cars available today.
Hydrogen cars do not use fossil fuels and operate on the basis of the reaction between hydrogen stored in a high-pressure tank and the oxygen absorbed from the air outside. This reaction generates energy that feeds the electric motor.
The main problem with these engines is that there is a very limited supply of vehicles, most of which are expensive, and a barely developed refueling infrastructure. There are still whole regions without a single hydrogen filling station.
Jump to:
Hyundai Nexo
The Hyundai Nexo is the successor to the Hyunday ix35 FCEV, which was the first to be produced in series, but is only present in a few European markets, as well as the US. The fuel cells of the Hyundai Nexo have been in development for four generations, which should result in better storage, lower fuel consumption and higher performance. Its engine has an output of 120 hp, driven by a 40 kW battery. The three hydrogen tanks hold 6.33 kilograms of hydrogen and provide a range of 756 kilometers.
Its biggest disadvantage, as with the other models, is the price: it starts at $58,300 in the US. The Hyundai Nexo is also confirmed to launch in the UK soon.
Features of the Hyundai Nexo
| | |
| --- | --- |
| Range | 756 km |
| Power | 120 HP |
| Rechargeable battery | 40 kW |
| Top speed | 179 km/h |
| 0-100 km/h | 9.2 seconds |
| Model type | SUV |
| Price | from 58,300 USD |
Toyota Mirai
The Mirai (meaning "future" in Japanese) is a hydrogen fuel cell vehicle developed by Toyota. This four-seater saloon has a design reminiscent of the Toyota Prius, and a range of 500 km. It has two hydrogen tanks with a total capacity of 5 kilograms. For those who doubt the service life of the fuel cell, the brand offers an eight-year or up to 160,000-kilometer warranty.
Toyota is optimistic about the sales of this model. By 2020, it 30,000 units per year are predicted to be sold. 2020 is the year of the Summer Olympic Games in Tokyo, where the country wants to show the world a modern infrastructure. Since 2018, the Toyota Mirai has been available at a price starting at $58,500 in the US.
Features of the Toyota Mirai
| | |
| --- | --- |
| Range | 500 km |
| Power | 155 HP |
| Rechargeable battery | 40 kW |
| Top speed | 175 km/h |
| 0-100 km/h | 9.6 seconds |
| Model type | sedan |
| Price | from 58,500 USD |
Honda Clarity Fuel Cell
Honda's Clarity family consists of three members, an electric one, a plug-in hybrid and a third with a hydrogen-only engine. Initially only available in California, the Honda Clarity Fuel Cell is expected to arrive in Europe in spring and cost around 60,000 euros. The saloon has an output of 175 hp and a range of 650 kilometers and a fast-filling system for hydrogen gas which only takes between three and five minutes for a full tank.
Features of the Honda Clarity
| | |
| --- | --- |
| Range | 650 km |
| Power | 176 HP |
| Rechargeable battery | - |
| Maximum speed | - |
| 0-100 km/h | 9.2 seconds |
| Model type | sedan |
| Price | from 59,000 USD |
Other hydrogen cars
Mercedes-Benz GLC F-Cell
This SUV, the first Mercedes-Benz hydrogen-powered SUV, is only available in Germany and exclusively for rent for around 800 euros per month. For the time being, this model is only intended for companies and not for private individuals and is a pilot project by Mercedes. It has an autonomy of 478 kilometers, the charging of its hydrogen deposits takes only three minutes. The GLC is a hydrogen plug-in hybrid.
Riversimple Rasa
The Rasa is a two-seater hydrogen car with a futuristic design and a range of up to 300 km. Developed by the Welsh company Riversimple, production is initially limited to just a few vehicles. However, the manufacturer hopes to be able to start mass production by 2020.
What other manufacturers build hydrogen-powered cars?
Although at the moment Asian brands such as Hyundai, Honda and Toyota are the ones that increasingly pushing this type of vehicle, many other manufacturers are expected to launch their models in the coming years. This is already the case with Audi and Kia, who will present their respective vehicles in 2020. BMW, for its part, is not yet ready, and rumors suggest that fans of the brand have to wait until 2025.
Is a hydrogen-powered car an option you are considering?