Top 5 Android and iOS apps of the week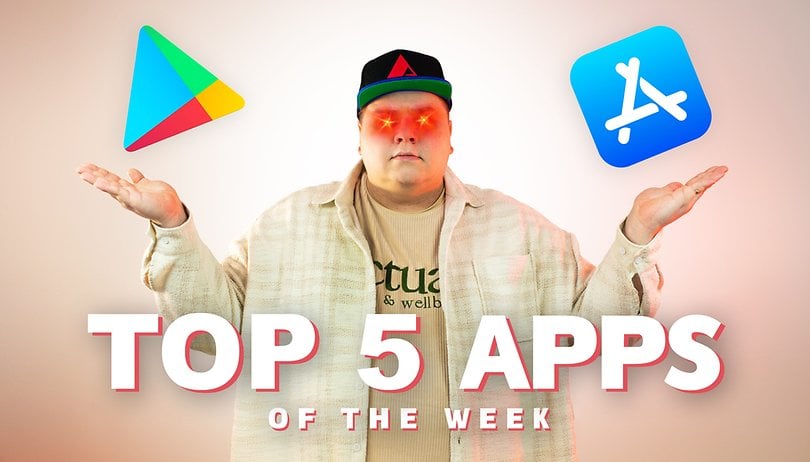 The World Cup is coming to a close with France going up against Argentina, but this week we will look at another app that involves a different type of goal—Goaly. Goaly will help adjust your calendar so that you can meet your goals, never mind that the timeline will be slightly stretched if your schedule gets too packed. We hope that you will enjoy this week's edition of the Top 5 apps of the week on both Android and/or iOS platforms.
Do take note that this article is different compared to our free apps of the week which is published twice each week. We download and install these apps, combing them through and personally ensuring that none of them come with unwanted in-app purchases (this does not include essential functions). Needless to say, we will also make sure that none of them mine your data or personal information wantonly, as we too, want to maintain our privacy in a safe and secure manner!
Get a 30-day Free Prime Gaming
with Amazon Prime Trial
Each week will see a new edition of this article, so do check out our Top 5 apps from last week just in case you missed out on it. Without any further ado, these are the following apps that made it on our list this week!
Brainly (iOS & Android)
School's never out, is it? When you have plenty on your plate and you are required to help your children out with their homework, perhaps it is time to take a look at apps that can shoulder part of the burden. Brainly is one such app, letting you snap a photo of your question before the app runs a search on the database of available homework answers. If there are no answers forthcoming, there is always the community that can help you out.
Do take note that the real-time help you receive from this app caters to Math and Physics only. Any other subjects are out of the question. With unlimited access, anywhere and anytime, this is an interesting app that is worth pursuing. Of course, you can still obtain assistance with subjects like History, English, Biology, Chemistry, Social Studies, Advanced Placement (AP), Geography, Health, Arts, Business, Computers and Technology, French, German, Spanish, and World Languages—except that those do not have any real-time tutors.
Heck, you can even try to help other students out by answering their questions! Of course, a lot of it will be based on your geographical area, and not all countries are supported.
Price: Free / Advertising: Yes / In-app purchases: Yes / Account: Not required (but recommended)

Junior needs all the help he can, and with Brainly, help is a touch away! / © NextPit
Goaly (iOS & Android)
What is life if there are no goals or objectives to look forward to? I know that it is football season now, with the World Cup final looming in the background, but regardless of whether France or Argentina lifts up the FIFA World Cup Trophy trophy this weekend, here is an app that helps keep you focused on the tasks on hand.
Goaly is basically a goal-tracker app. It will integrate itself with Google Calendar, letting you view all your goals beyond the app. While it might sound as though there is nothing different about this compared to other goal apps, the secret sauce lies in the AI. The AI purportedly claims to adjust your goals based on your performance so that you have a leg up in completing them.
This might mean a slight delay (or longer!) compared to the original setting, but at least it does help you get over the finish line. Better late than never for some things in life, isn't it? Carving out time to meet your goals can be challenging, so it is nice to have apps like this. Imagine inserting a personal fitness goal such as "run twice a week", and Goaly will carve out a niche just for you.
Price: Free / Advertising: Yes / In-app purchases: Yes / Account: Not required (but highly recommended)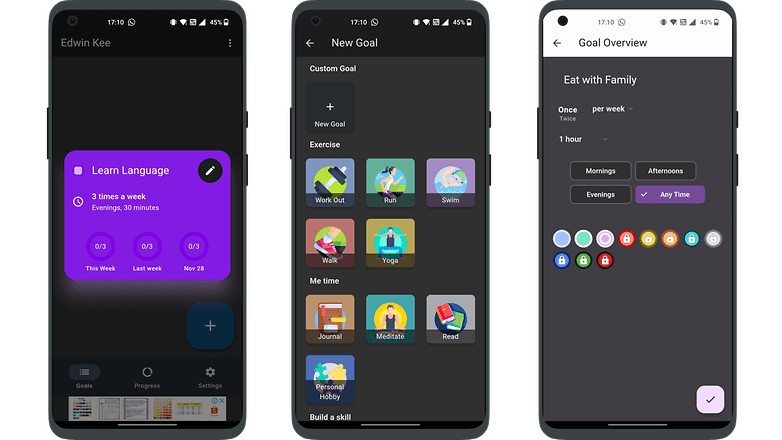 Ploter (Android)
Are you a voracious reader? Do you have a collection of e-books or audiobooks that you find it difficult to manage? Thankfully, there is Ploter. For those who have used the now defunct Google Play Music, you will find a sense of familiarity with it, albeit the functions cater strictly to audiobooks and e-books only.
Of course, you will need to own all the material in the first place. Upload your files to the service and armed with an Internet connection, you will be able to play them from your connected smartphone or tablet. Boasting cross-platform support, this is the ideal lightweight tool to bring your e-books and audiobooks no matter where you go.
Do take note that those who are used to an offline reader with different types of functions such as annotations will find Ploter to skimp on those. At the very least, you can now delete books, and the latest update offers faster load times as files can be locally cached.
Price: Free / Advertising: None / In-app purchases: Yes / Account: Required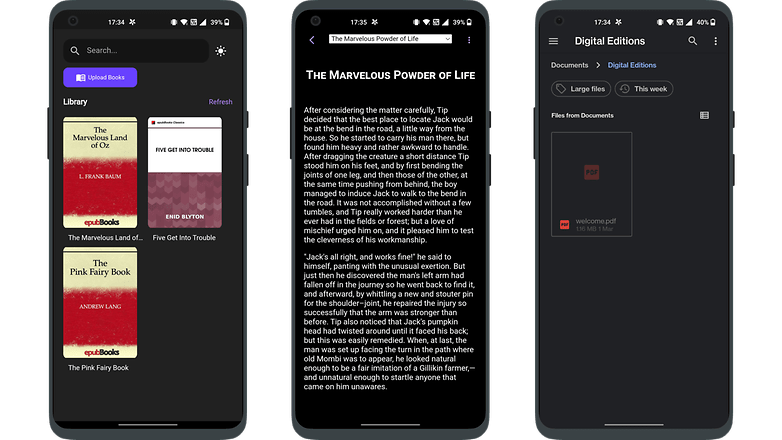 Pass the Peaz (iOS & Android)
Got a killer recipe in the family that you want to hand down to future generations, with a story to tell? Pass the Peaz is the perfect app then! This app opens the doorway to a digital community that brings together elements of oral, handwritten, and printed cookbook recipe-keeping.
You can now preserve grandma's lip-smacking recipe by creating a step-by-step video-guided recipe with this app. Such documentation will also allow you to record lighthearted notes and anecdotes behind the recipe, with the option to share it in other collaborative cookbooks. Of course, there is also the option to keep the recipes private or public, depending on your preference.
While the free version is functional and good enough for a small family, the premium subscriptions target individuals or families of up to 5 additional people, offering unlimited recipes and cookbooks with the ability to record the history of each recipe! It is recommended you subscribe to the service in order to maximize your experience.
Price: Free / Advertising: None / In-app purchases: Yes / Account: Required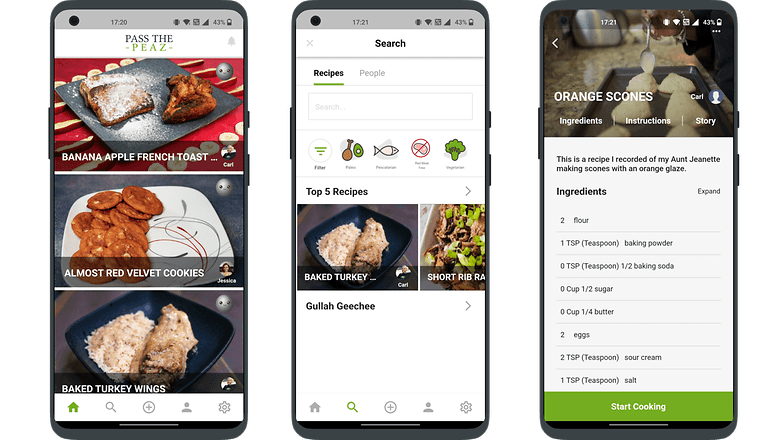 Ninja Must Die (iOS & Android)
Forget about endless runner games that are literally nothing more than a program that tests your reflexes. How about throwing in an element of combat, letting you play in bursts and spurts? Ninja Must Die plays as a combat runner, where you are in the shoes of a ninja who cuts through swathes of opponents with finesse, featuring distinct, cartoon ink-brush style graphics.
The Samurai and Ninjas are at it again, and looming in the background is Oni, who is about to wreak havoc across Sunbreak, a world that is heavily inspired by Japan. With a choice of 4 ninjas, the gameplay is pretty much the same albeit with slightly different abilities (Kuro - fire, Rin - ice, Riki - electric, and Souga - storms) providing some variety. Enemies include demons, dragons, and giant birds.
You can also play with other friends in co-op style, and help out your apprentices survive where both master and pupil will reap more in-game rewards. This is basically a fun outing that allows you to leave your brain at the doorstep while you play.
Price: Free / Advertising: None / In-app purchases: Yes / Account: Not required
That is a wrap for this week! How do you think our list of the Top 5 apps of the week fared? If you have something you would like to recommend or want to share your own suggestions, leave a comment in the section right below!