Apple TV Comparison: Which Streaming Box Fits Your Home Needs?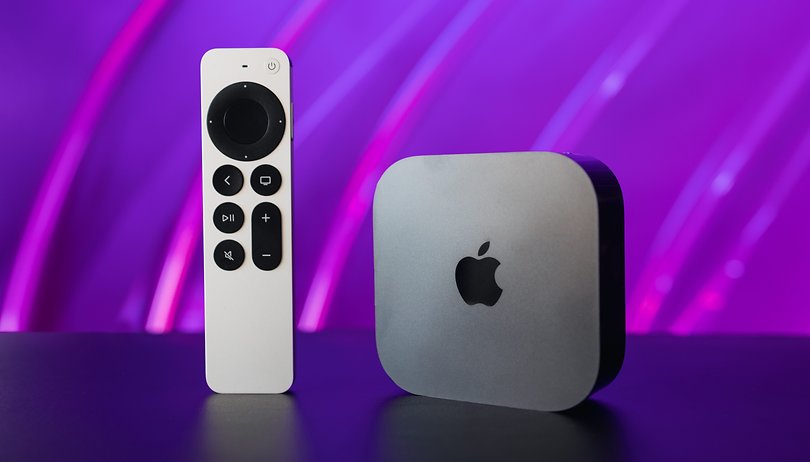 The Apple TV streaming box is one of the most powerful devices in the product category but it doesn't come cheap, especially in a world with sub-$50 streaming sticks. It is, however, the best option for those already invested in the Apple ecosystem, especially with the added perks on the Apple One subscription. Keep reading to check if the Apple TV is a good choice for you, and which model better suits your needs.
Past and present generations of Apple TVs
Editorial pick
Bare-bones model
Look for bargains
Discontinued 4K model
Discontinued HD model
Product
Picture

Launch date
October 2022
April 2021
September 2017
September 2015
Processor
Apple A15 Bionic
Apple A12 Bionic
Apple A10X Fusion
Apple A8
Storage
128 GB
64 GB
32 or 64 GB
32 or 64 GB
32 or 64 GB
Video output
HDMI 2.1
2160p
Dolby Vision | HDR10 | HDR10+
HDMI 2.1
2160p
Dolby Vision | HDR10
HDMI 2.0a
2160p
Dolby Vision | HDR10
HDMI 1.4
1080p
-
Dolby Atmos
✔️
✔️
✔️
❌
Connectivity
Wi-Fi 6 (11ax)
Bluetooth 5.0
Gigabit Ethernet
Wi-Fi 6 (11ax)
Bluetooth 5.0
-
Wi-Fi 6 (11ax)
Bluetooth 5.0
Gigabit Ethernet
Wi-Fi 5 (11ac)
Bluetooth 5.0
Gigabit Ethernet
Wi-Fi 5 (11ac)
Bluetooth 4.0
10/100 Ethernet
Thread
✔️
❌
✔️
❌
❌
Matter
✔️
✔️
✔️
❌
❌
Remote charging
USB-C
Lightning
Dimensions
1.2 x 3.66 x 3.66 in
31 x 93 x 93 cm
1.4 x 3.9 x 3.9 in
35 x 98 x 98 mm
Weight
7.5 oz | 214 g
7.3 oz | 208 g
15 oz | 425 g
Offers*
Discontinued
With the Nvidia Shield stagnated with its 2015 (but still powerful) processor, the Apple TV is basically the only truly flagship streaming device on the market. Its A15 processor is the same as found on the most recent iPhones—like the iPhone 13 and iPhone 14—with plenty of performance for daily tasks and even demanding games.
Of the models above, Apple only sells the third-generation (2022) Apple TV 4K in its stores, but the previous 4K (2021) and HD (2015) can still be found in some retailers, and are still supported by the latest tvOS as of publishing date.
Why should you choose an Apple TV?
With Apple streaming apps available for smart TV platforms from Google, Amazon, Samsung, LG, Roku, and even PlayStation and Xbox, some shoppers may want to question buying a dedicated Apple TV device. Especially for those who only need Apple TV+, Apple Music, and AirPlay.
However, if you are an Apple One subscriber, or have an Apple Fitness+ or Apple Arcade plan, the Apple TV devices are the best way to enjoy your subscription on the big screen, besides all the major streaming services for music and video, and exclusive games with gamepad support.
Apple TV vs. Apple TV+ vs. Apple TV
But before we continue, it is worth speaking about the potential confusion between three different Apple TVs:
| | |
| --- | --- |
| | Definition |
| Apple TV app | Video player app for not only Apple devices but also smart TV platforms (Roku, FireTV, AndroidTV, Tizen, WebOS, etc.) |
| Apple TV+ | Streaming video service with original programming, usually watched on the Apple TV app. |
| Apple TV | This article's topic, is a family of media player devices intended to be connected to a television, compatible with both of the above. |
With the differences out of the way, let's see the differences between the most recent Apple TV models.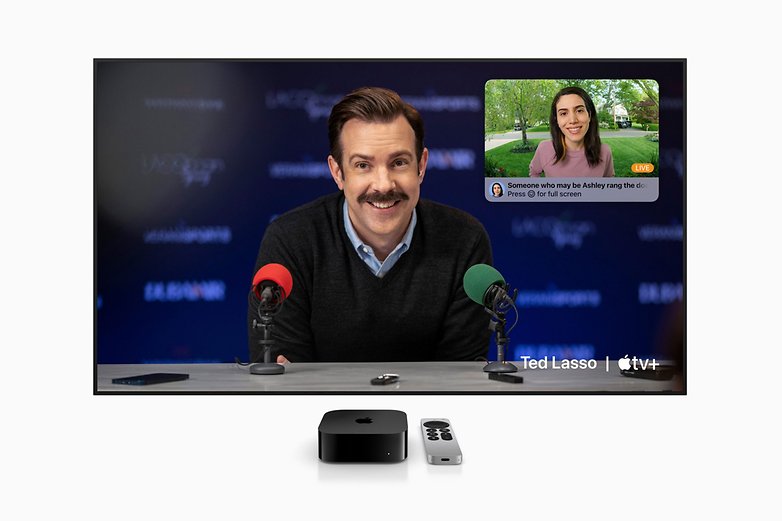 Which Apple TV Should You Buy?
In 2023, Apple offers a diverse range of Apple TV models, catering to varying user needs and preferences. Comparing the lineup, we see the Apple TV HD as the entry-level model, providing 1080p streaming capabilities and an affordable price point. The Apple TV 4K (2nd Gen) elevates the experience with 4K HDR streaming, Dolby Vision, and Dolby Atmos support, making it a solid choice for users seeking high-quality video and audio.
Below, you can find the differences between each available model. Each model includes the intuitive tvOS interface, Siri integration, and access to the expansive App Store, ensuring a consistent user experience across the board.
Apple TV 4K (2022) 128 GB: Everything but the kitchen sink
The feature-packed 2022 model is available in two very different versions, a complete one that can also be used as a smart home hub with many connectivity options and bigger storage, and the 64 GB which we will cover below, that loses not only half of the storage capacity but also Thread and wired network support.
We cannot recommend going for the $20/€20 savings, as the more expensive model not only is more future proofing in terms of storage space for apps and games, but also features an important feature over the 64 GB Apple TV: Thread support.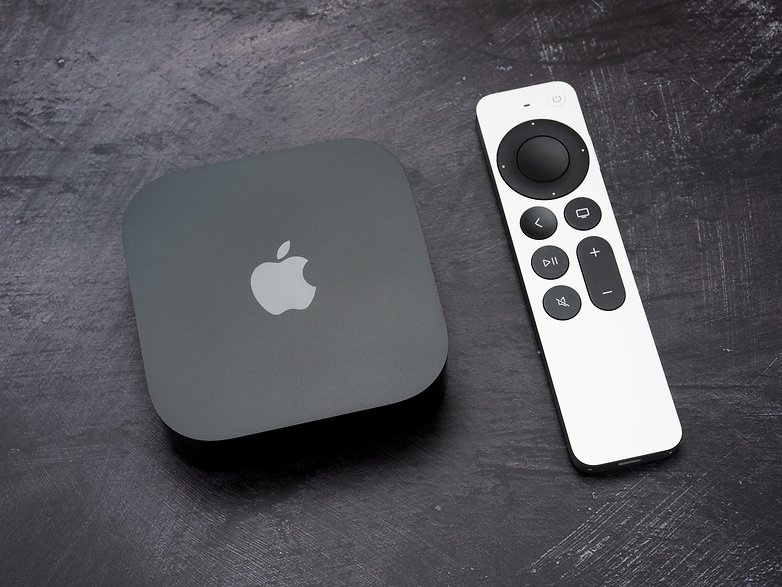 The wireless networking protocol was already available on the 2021 model on both storage options, but Apple opted to split the feature set in 2022. Thread-compatible Apple TVs use the low-power communication tech to work with Matter-certified devices, something that is not available in the 64 GB model from 2022 (that model is still compatible with Matter but only for devices using Wi-Fi).
In practice, the 64 GB version cannot communicate with Thread devices such as Eve's soon-to-be-released smart plugs, switches, and sensors, or Nanoleaf's Thread-enabled light strips/bulbs.
Anyway, if you are going to spend more than 150 bucks on a streaming device, might as go with the full-feature model for only $20 extra. Especially if you are going to sign up for services like Apple Arcade.
Apple TV 4K (2022) 64 GB: Better skip it
Although externally identical to the 128 GB model—well, except for the RJ-45 ethernet port in the back—, the 64 GB makes some heavy compromises for only $20 in savings, making the 128 GB Apple TV 4K the cheapest storage upgrade in Apple's recent history.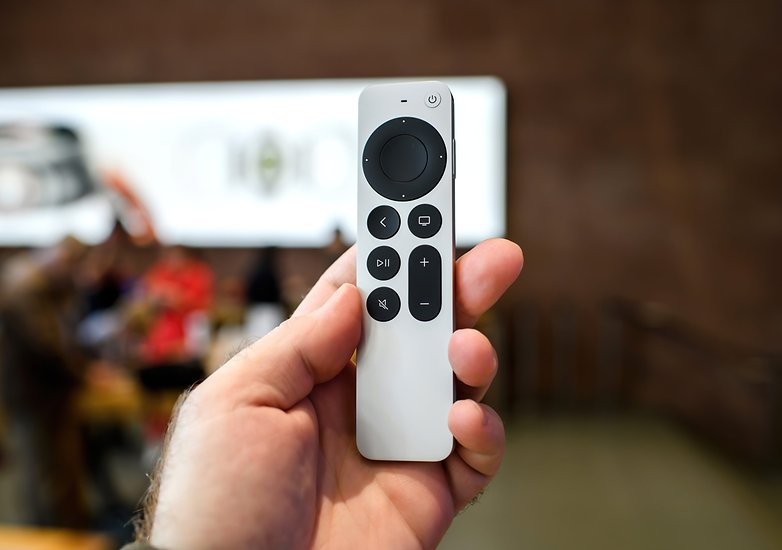 But I digress, if you are serious about the Apple ecosystem, just go with the 128 GB option, otherwise, consider getting a 2021-generation model, or pick one of the cheap streaming sticks from Google/Amazon/Roku and other brands.
Apple TV 4K (2021): Worth looking for bargains
Which takes us to the previous generation. Bigger and heavier, the Apple TV 4K 2021 brings the same form factor from previous generations and is powered by the same Apple A12 that is found on the iPhone XS and XR. You can count on that processor weathering well over the years, unlike the SoCs found on cheap Fire/Android TV sticks.
The 2021 Apple TV 4K is otherwise very similar to the 2022 model, with the notable exception of the 128 GB storage option. Other differences include the lack of HDR10+ support and the use of the Lightning port to recharge the remote control, which is otherwise pretty much the same as the updated model.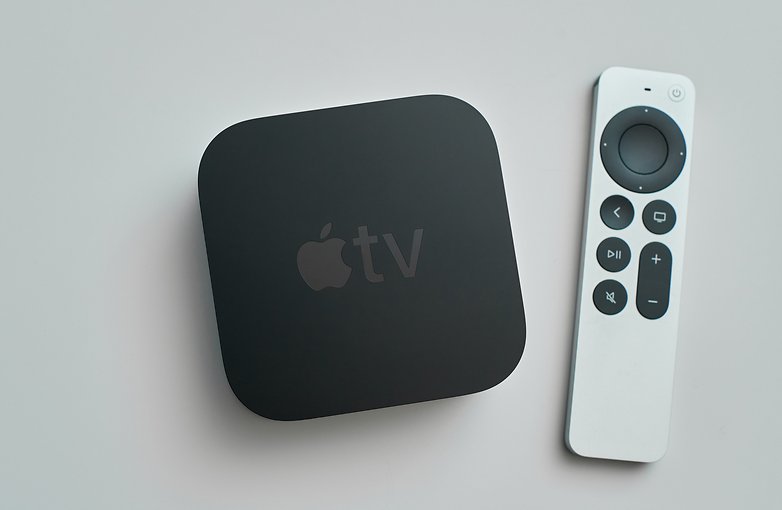 Our final recommendation when it comes to the Apple TV 4K (2021) is to keep looking for discounts and fire sales, as retailers get rid of old stock. If you find it for a similar price to the 2022 edition, better pick the updated model or simply wait for a better deal.
Conclusion: Basically one way to go
If you are convinced to buy an Apple TV, there is only one option to consider in our opinion: The 128 GB Apple TV 4K (2022). As we have said a couple of times already, the cost savings on the 64 GB versions are not really worth it, especially if you consider the lack of an Ethernet port and Thread support on the 2022 64 GB model.
To make matters worse (no pun intended), the smaller storage capacity limits one of the best reasons to get an Apple TV box: the exclusive games on Apple Arcade. Granted, gaming is almost an afterthought for Apple in general, but the Cupertino company is offering solid options that go beyond the usual micro-transaction-riddled games on mobile.
And if you just want to have a reliable streaming device for an older TV set, save your money and choose one of the many basic 4K models from Google, Amazon, or Roku.
And we reached the end of NextPit's guide for the Apple TVs. Do you think Matter support adds value to the Apple ecosystem or do you feel it is an overpriced streaming box? Share your opinion in the comments below!