Android Audio: useful apps and definitions you should know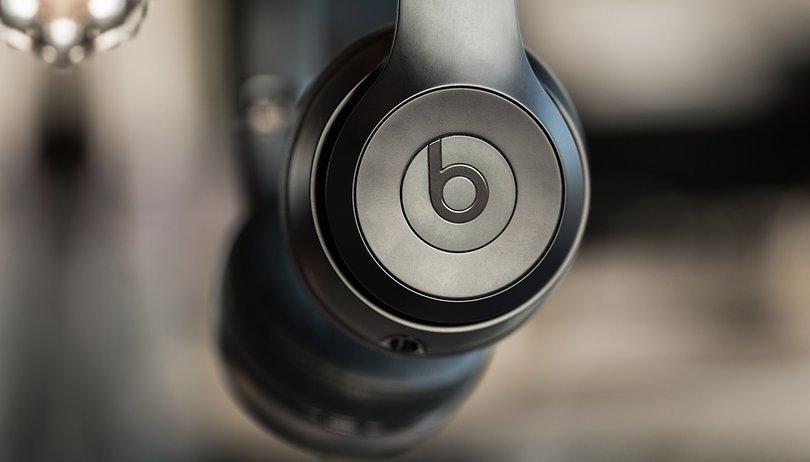 Android has a dazzling array of settings and options, but with that breadth of support and features comes the potential for confusion. And let's face it, audio settings can get a little confusing at the best of times, so we've put together a little cheat sheet for beginners that want to get to grips with the sound on their Android device.
Google Pixel's audio problem: is your device affected?
The basics of audio on Android
When Android first launched, only a single audio API existed, which meant that there was only a single audio and volume control, which really wasn't very handy at all. Nowadays, however, that's not a problem and you can set individual volumes for a range of different things, like your notifications, headphones, ringtone, system sounds, and individual apps in use, and you can do all that from the notification bar.
While it's less common now, device manufacturers can also add in support for other codecs and formats. So while new phones tend to support a wide range as standard, there can be a few variations to check out before committing to a phone.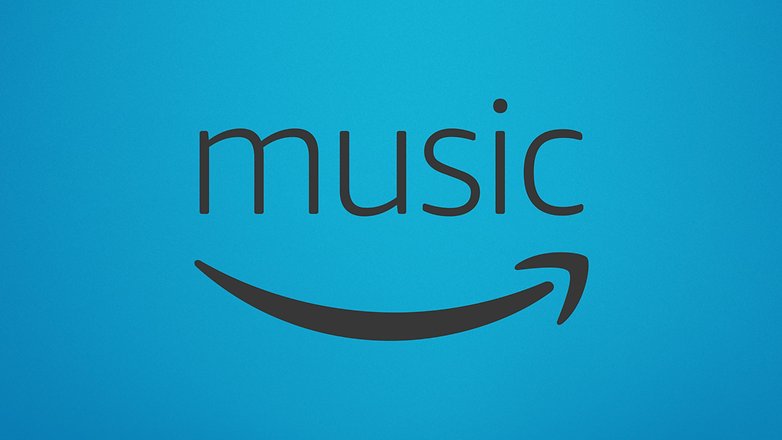 Audio acronyms and key terms
There's nothing quite like being left in a confused state by a bombardment of acronyms – but there are a couple of key terms and components that you should understand if you want a deeper understanding of your audio setup.
It's not so important to know exactly what each file type stands for (Free Lossless Audio Codec for .flac, for example), but it's good to have an idea of the benefits and drawbacks of each, which we'll cover in the coming sections.
Lossless/Lossy formats
The term lossless refers to audio file types that don't compress the original audio at all, thereby allowing for higher quality audio. The 'cost' of this increase in quality is a significant increase in the size of the audio files. Lossy, by extension, are therefore audio formats that use compression to result in a smaller file size, but lower quality output.
Examples of lossless formats include .flac and .wav files, while standard .aac and .mp3 files are both examples of lossy formats. There are more in the table below.
Flac has gained particular popularity, as it allows for DRM-free files and CD-quality audio but smaller file sizes than had previously been possible.
Bit rate
Bit rate, essentially, refers to how much information each second of your music/audio files contains. So, higher numbers are better, as that means more information is being delivered to your device. There's also going to be some difference here, depending on how you're listening to music. If you've burned a CD to a lossless format and not compressed it, you'll have a much higher bit rate than listening along on Spotify.
As far more people are likely to do the latter, rather than the former, Spotify delivers music in three different bit rates (and all using the Vorbis .ogg format): 96kbps for 'normal' mobile quality, 160kbps for high quality on mobile (and standard quality on desktop), and a Premium-only 320kbps for subscribers. You can adjust the quality of your streaming in the settings menu.
If you're an audiophile, you're going to strive for lossless formats and the highest bitrates most of the time, though some people would argue that you cannot really tell the difference.
Codecs
A codec is the software that allows your phone to play the music and audio files that you load onto it. The term itself is a combination of the words 'compression' and 'decompression'. In short, codecs allow the compressed files to be decompressed and played.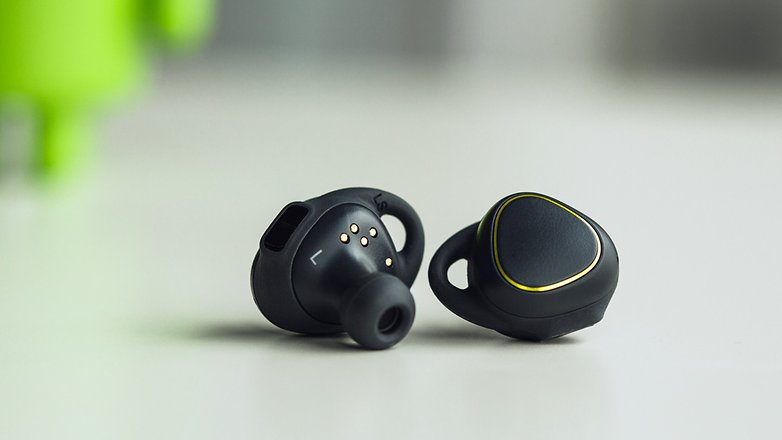 Audio file types, codecs and what they're used for
Codec
Typical use
File extensions
Android version
AAC LC
Support for mono/stereo/5.0/5.1 content. Standard and lossless versions.
.3gp
MPEG-4 (.mp4, .m4a), .m4b, .aac

From Android 2.3+

HE-AACv1 (AAC+)
HE-AACv2 (enhanced AAC+)
AAC ELD (enhanced low delay AAC)
AMR-NB
Narrow and Wideband AAC, primarily used for recording from your device.
3GPP (.3gp)
2.3+
AMR-WB
FLAC
Higher quality lossless audio.
.Flac
Android 3.1+
MIDI
Ringtones, notifications and other music.
.mid, .xmf, .mxmf, .rtttl, .rtx, .ota, .imy
Android 6.0+
MP3
Music and other standard audio at variable bitrates.
.MP3
Android 1.6+
Opus
Efficient (lossy) format for encoding speech and general audio at higher quality than MP3 or AAC. Opus is a successor of Vorbis.
.opus
Android 5.0+

PCM/WAVE

Uncompressed, high-quality audio format.
.WAV

Android 2.2+

Vorbis

Another open source, free lossy format that's been integrated into phones and other devices due to its lack of licensing cost. Replaced functionally by Opus on devices that support it.
.ogg/.oga

Android 2.3+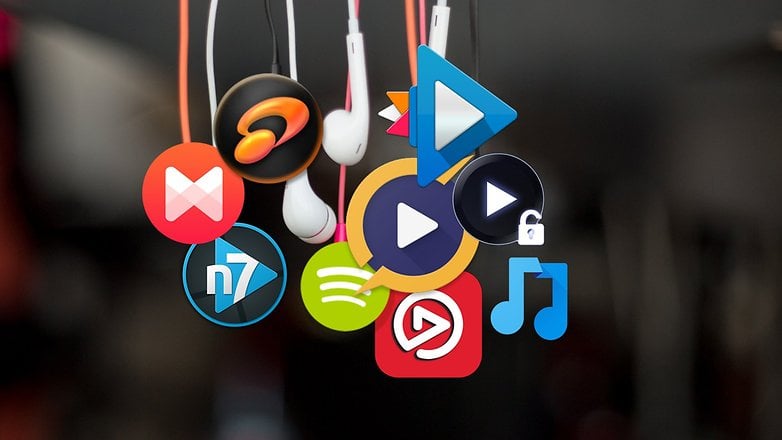 Audio tools and music apps
Of course, where all of this knowledge is most useful, is in the apps that you choose to download. And the ones you go for will depend on what you want to do.
There's a good chance that you're here looking for recommendations of music players, recording apps, and audio editors though, so we've got those covered off along with a few other tools, like spectrum analyzers, EQs and more.
App
Category
Why it's good
Cost
Music Player
Audio/music player
Good file support, can control appearance, lots of different options, including widgets and equalizer settings.
Free
Poweramp
Audio/music player
Another powerful and customizable music player option, and the counterpart to the ever-popular Poweramp desktop music player. Comparable to Music Player above.
Free
321 Media Player
Audio/music player
Ever have an audio file in some weird format that doesn't seem to work? Try 321 Media Player.
Free
VLC for Android
Music/Video player
VLC is another name in this list that has a huge number of users on both mobile and desktop. Unlike some of the others, VLC for Android offers a wide support not only for audio, but also for video codecs, making it a solid all-round choice. It's not perfect though.
Free
Apps for listening to and recording your own podcasts
Spreaker Studio
Podcasts
If you want to record, rather than listen to, your own podcasts, Spreaker Studio is a simple way to do that on Android.
Free
Stitcher Radio
Podcasts and Streaming radio
If you like to mix up your podcasts with some radio listening, there's a good chance that Stitcher Radio will have something to keep you happy. It's also one of the few podcast-capable apps that work with Sonos stereo setups.
Free, with in-app purchases
BeyondPod
Podcasts
BeyondPod is the podcasts manager of choice for millions of Android users, and for good reason. It's free, and supports features like downloading for offline listening, casting to other devices and smart playlists.
Free
Pocket Casts
Podcasts
Pocket Casts is the only paid option included here, but it's personally my favorite of the bunch. It provides simple access to your podcasts, a good feature set and the option to listen along in a browser when you're at a desktop (that's a separate fee though).
$3.99
Apps for taking notes in meetings, recording classes or interviews and other sound recording tasks
Smart Voice Recorder
Voice recorder
Smart Voice Recorder has been my go-to voice recorder for years, and with in-app purchases enabling features like automatic backup to the cloud (via Dropbox), there's little fear of ever losing the recordings. It also has an option to pause recording where there's no sound, to reduce the overall file size and length. Particularly handy is the timer showing you how much recording time (space) you have left on your phone.
Free, with in-app purchases.
Voice Recorder
Voice recorder
If you need a voice recorder app that looks a little similar to Smart Voice Recorder, but that also allows you to select between the microphones or a phone call as the audio source, then Voice Recorder will do that, but it doesn't work on all phones.
Free, with in-app purchases.
Easy Voice Recorder
Voice/Audio recorder
Easy Voice Recorder offers many of the same features as Smart Voice Recorder, but also throws in support for recording via Bluetooth microphones.
Free, with in-app purchases.
Wide-ranging audio apps that perform a number of different tasks
USB Audio Recorder Pro
Audio tools
Not everyone will need this app, but anyone that wants to record directly to their phone from a USB-equipped microphone or other external device will find it a neat and cheap solution.
Trial version to test compatibility. $6.71 to unlock.
Sound Spectrum Analyzer
Audio tools
If you need a simple spectrum analyzer (or perhaps just want to see what your voice looks like represented in waveform) Sound Spectrum Analyzer is a no-frills and free way to do that.
Free
Audio Converter
Audio tools
Finding an app that reliably converts your audio files is a tricky task, but one that Audio Converter is up to, even if it might take a little work to get it there. The appeal of this particular app is the support for a number of different file types.
Free, with in-app purchases
Audio MP3 Cutter Mix Converter
Audio tools
The cunningly named Audio MP3 Cutter Mix Converter rather gives away the capabilities of the app, but if you want a solid all-singing, all-dancing audio tool that can do a whole lot more than just convert, check this one out first.
Free
Equalizer Simple EQ
Audio tools
Sometimes less is more. And if less is more and you're looking for an equalizer app, Equalizer Simple EQ is worth a look if you want a lightweight app without too many options.
Free
Music Volume EQ
Audio tools
Music Volume EQ is a good balance of free (it's ad-funded) and functionality, and offers a bit more of a detailed EQ and more presets than Simple EQ above.
Free
What are your favorite audio apps? Let us know in the comments below!