Android Oreo: Which apps use Picture-In-Picture mode?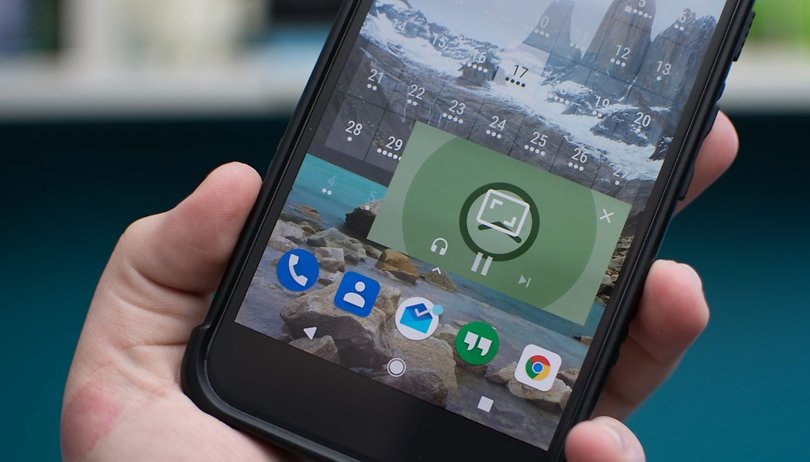 Android Oreo isn't the most exciting version of Android, but it does have some pretty cool features that make its usability a bit more practical. One of the most essential features, in this context, is PIP mode (Picture-In-Picture). It's recognized on some interfaces from Android manufacturers, iOS for tablets and also MacOS. In this article, I'm going to break down how it works and which apps are compatible with it.
How does Picture-In-Picture on Android Oreo work?
PIP mode (Picture-In-Picture) is basically a floating window which overlays other parts of the system. In addition to videos, which you can watch while browsing on other sites, apps, and even multi-tasking, PIP works with maps and video calls. I'll touch on that a bit later.
You can find this option in Android Oreo by heading to the "Special app access" menu and then "Picture-in-picture." When you click it, you'll see a list of all the compatible apps. Toggle the switch for the Apps that you want to use with PIP.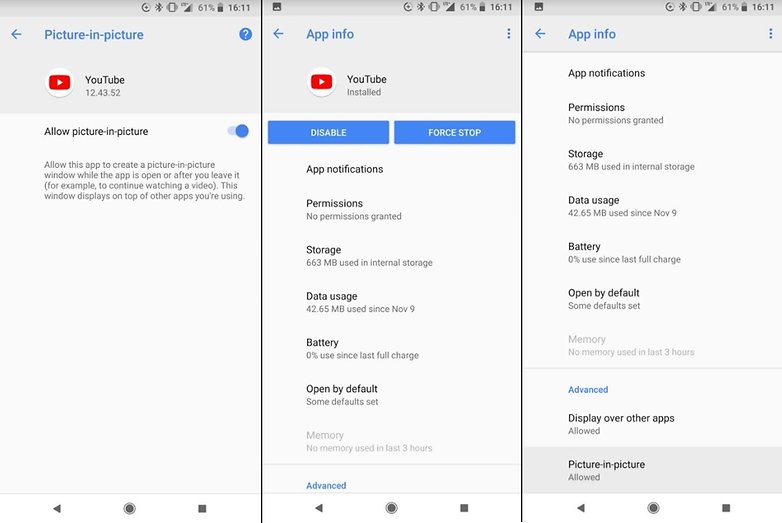 Apps compatible with Picture-In-Picture mode
Currently, the list of compatible apps is pretty limited, but it should grow once Oreo gains some popularity. Using it, however, is really easy. All you need to do is open up a compatible app and during a video or video call, open full-screen mode, and then hit the home button. Did it work? Well, not always. YouTube, for example, restricts the function to users with the paid YouTube Red account. More on that below.
YouTube
PIP mode on YouTube is only available for YouTube Red, which is a paid service exclusively available for users in the US, Australia, Mexico, New Zealand and South Korea.
Google Duo
Does anyone out there use Google Duo? (queue the crickets) So, all you need to know is that you can use PIP mode during video calls. When you're in full-screen mode, looking at the person you're talking to, press the home button, and it should work no problem.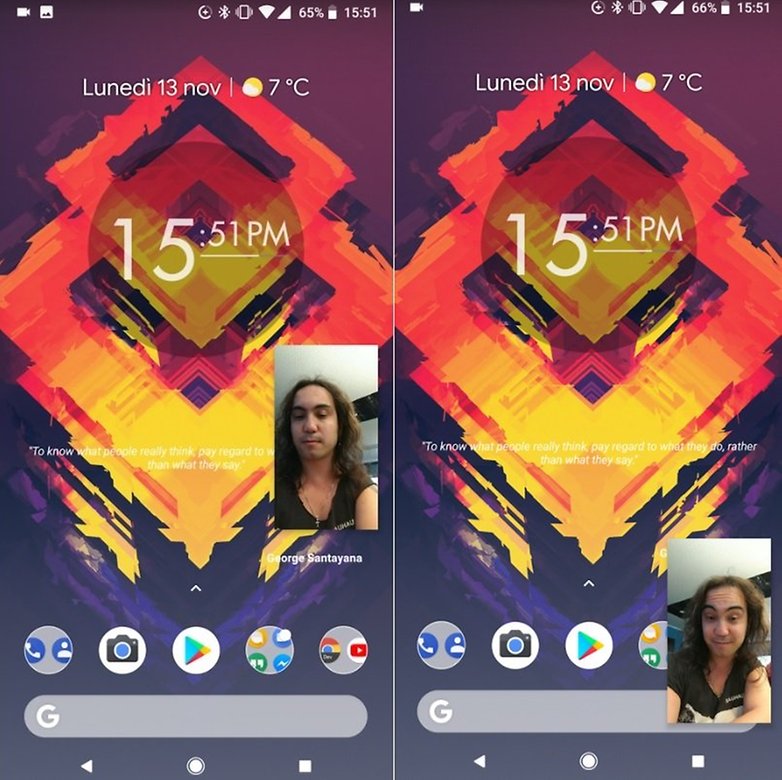 Google Maps
PIP on Maps is only compatible with voice navigation mode, which is perfect for anyone who uses the app to get around using public transport. It turns out that the PIP window for Google Maps is really tiny, and it only comes in two sizes. If you're trying to read something on it, just forget it.
Everything works really smoothly though, and without system crashes. All you need to do is click the home button once the route starts.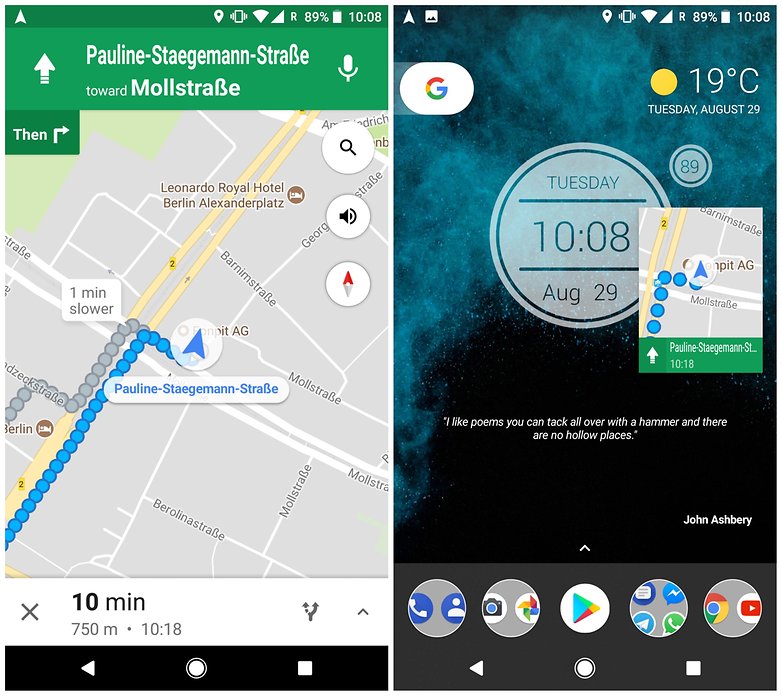 Netflix
Netflix announced on September 5 that they would free up PIP mode compatibility with an update but currently it only works with the beta of Android 8.1 Oreo. Among the apps that currently work and those that are listed to come out, Netflix's release is probably the most highly anticipated.
WhatsApp
Not counting Google services, WhatsApp was one of the first apps to have PIP compatibility on Android Oreo. It only works for video calls though, just like on Duo. All you need to do is make a call and press the home button.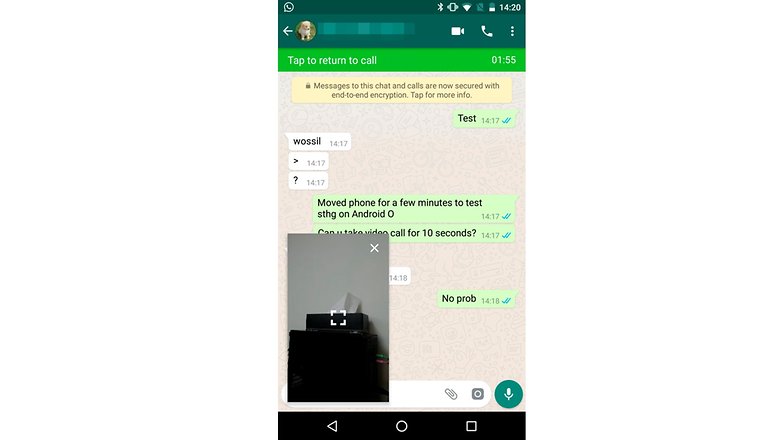 VLC
VLC comes with a feature that's called "pop-up floating window" which activates three sizes of floating windows compatible with PIP. Open up full-screen mode, click on "options" in the menu and select the PIP feature. Of all the apps mentioned, VLC is the only one with a decent sized window.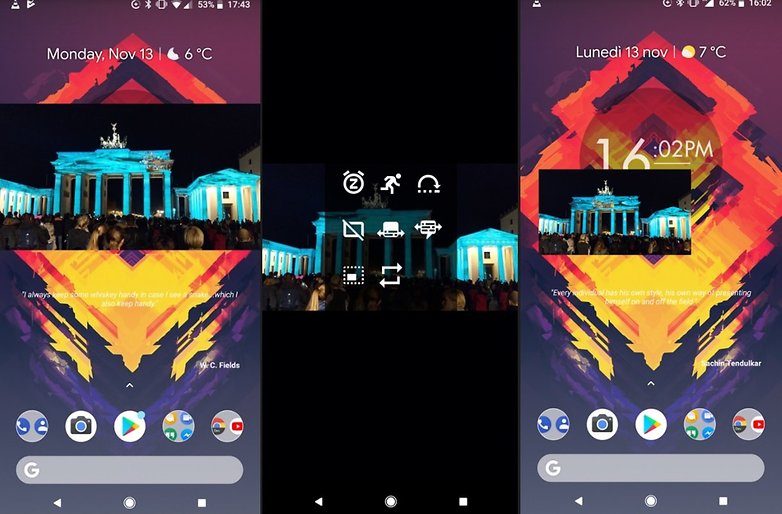 Obviously, there are bound to be a lot of other apps that will be released on Oreo with this compatibility. Stay tuned to AndroidPIT for more updates.
Had you heard about this feature already? Have you tested it out on Android Oreo?