Android 5.0 Lollipop: these apps already use Material Design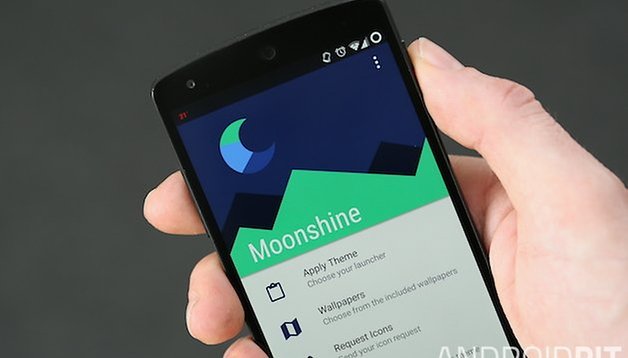 Since the Google I/O, developers have been adapting their existing apps to match the new Material Design style, and the speed at which they have been able to do this was quite impressive (sometimes it's been even faster than many Google apps). Now with Android 5.0 Lollipop officially announced, more Android developers have entered the Material age, Here's the list of apps that already feature Material Design. NEXTPITTV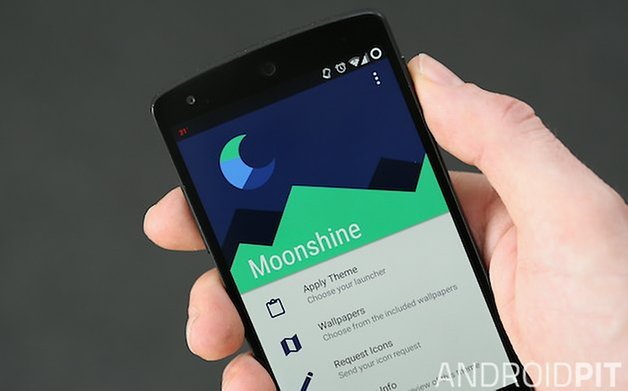 ACEMusic
Even though ACEMusic is still in beta phase, the app is already a looker. It's great for streaming your favorite playlists from the Google Play Music Cloud so you won't miss out on your favorite beats when on the go.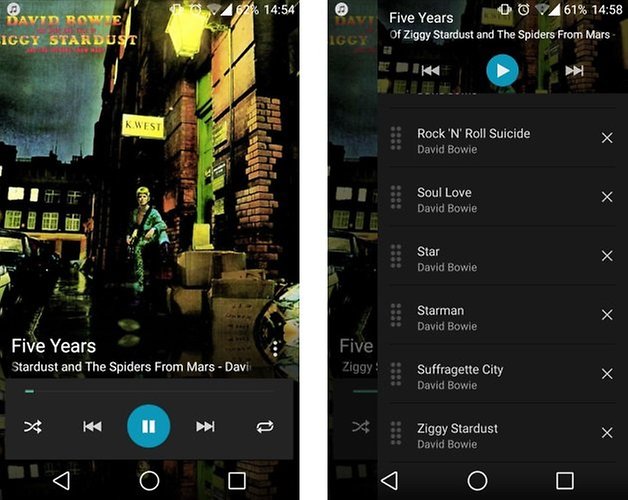 You can install ACEMusic from the XDA developer website.
dreamDroid
For those who use an enigma2 based Dreambox, dreamDroid is the perfect companion app to have on your Android device. Check out Material Design in action in the video below.
Pushbullet
Pushbullet has just been updated with Material Design in the last update and it's now got the infamous floating action button as well as the stalked card-like layers, like when accessing the slide out menu.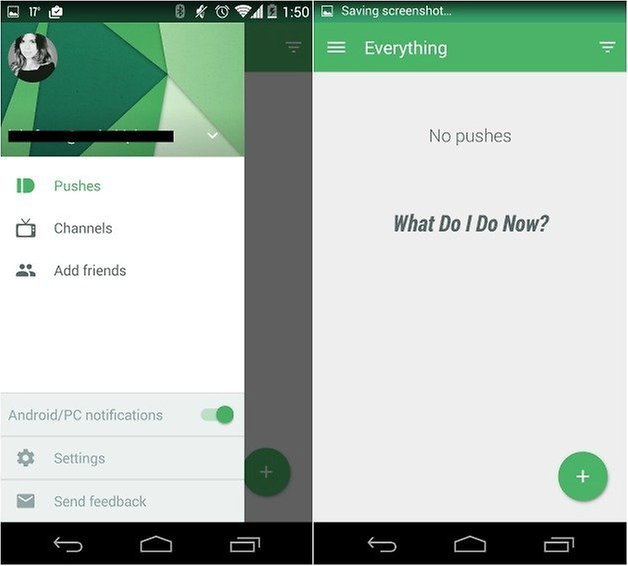 Numix Calculator
Even calculator apps have been given a dose of MD. The new update to Numix Calculator might even make trigonometry fun (or not?).
Google Play Music
Streaming music and playing MP3s using Google Play Music is indeed a lot more enjoyable now that Google has updated their app, along with many other ones like Drive, Gmail, Google+ etc. The slidable card-like levels have been masterfully integrated, and there are some neat stylistic details as well, like the sandwich button found on the top left corner which artistically transforms into an arrow.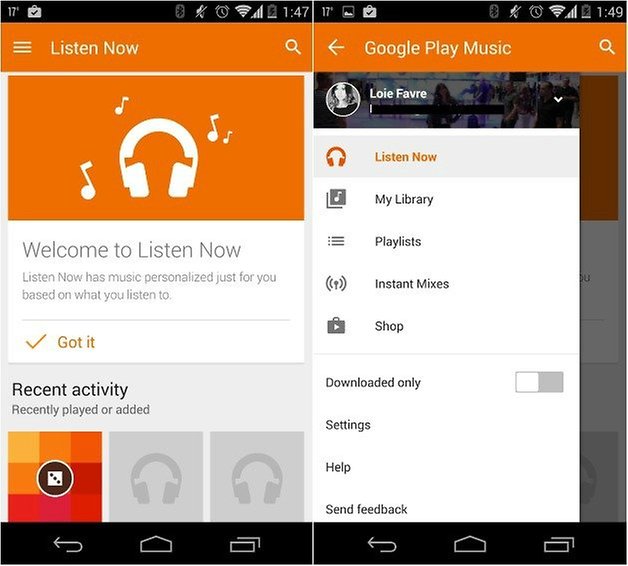 Moonshine Icon Pack
If you have a custom launcher on your phone then you can switch out your tired looking icons and get the Android Lollipop look with the Moonshine Icon Pack which is also equipped with a full Android Lollipop theme. Considering how long icon packs usually take to make, this one must have been put together with no sleep at all. The result is very impressive though and provides a great basis for your Android Lollipop makeover.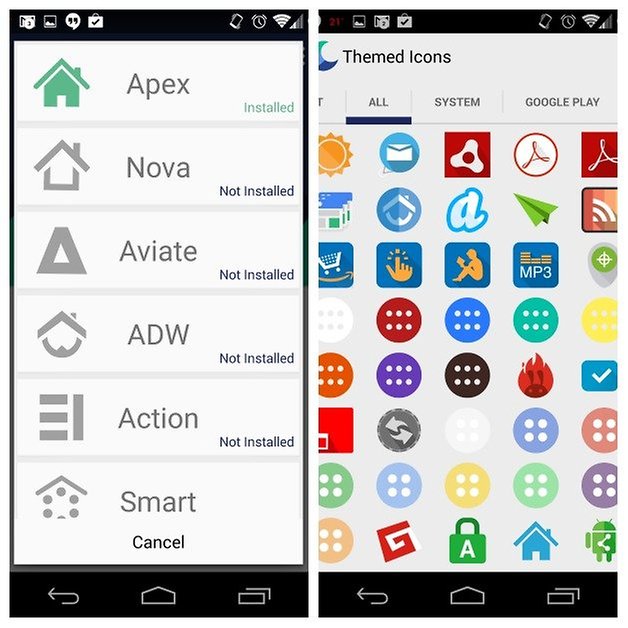 Wally
One of the first apps to apply Material Design was Wally: the app offers a database of wallpapers, which are sorted by category and colors. This app just goes to show that Material Design can be achieved without the Android 5.0 Lollipop update.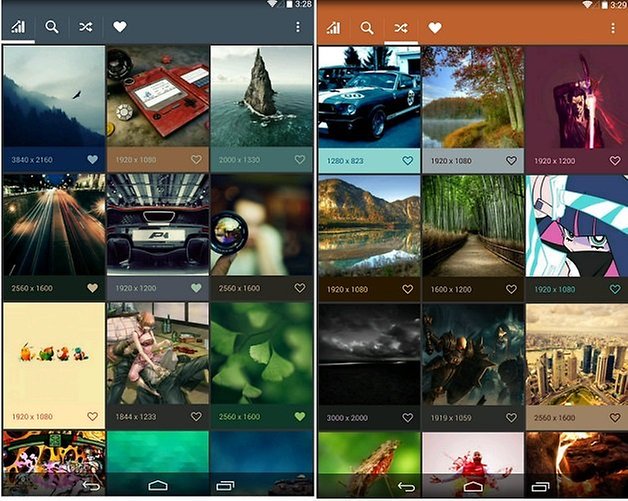 CPU Control
CPU Control is an app for those who want to check and experiment with the performance of their smartphones, and who yearn for better battery life. The app provides a handful of useful tools with this aim, but keep in mind that it requires root access.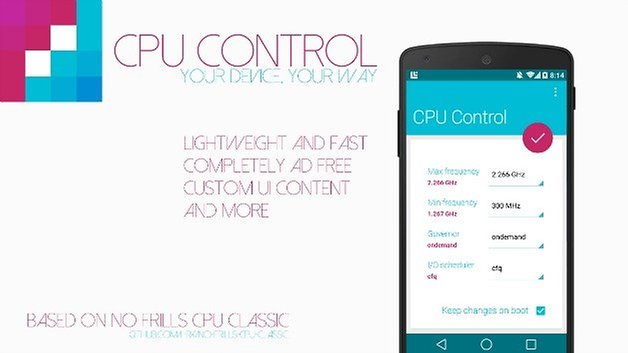 CPU Control can only be installed from the XDA developer site.
Atlas Web Browser
Atlas Web Browser really stands out next to Chrome and other browsers not just because of the improvements on the visual level, but also because you can turn off targeted components like javascript elements. This will affect those annoying and constantly running scripts that reload ad banners. Once the javascript elements are turned off, you'll notice that it really takes a load off of battery life and even your mobile data since the processor isn't woken up as often. In terms of Material Design, you can see that there is now a lot more color coding.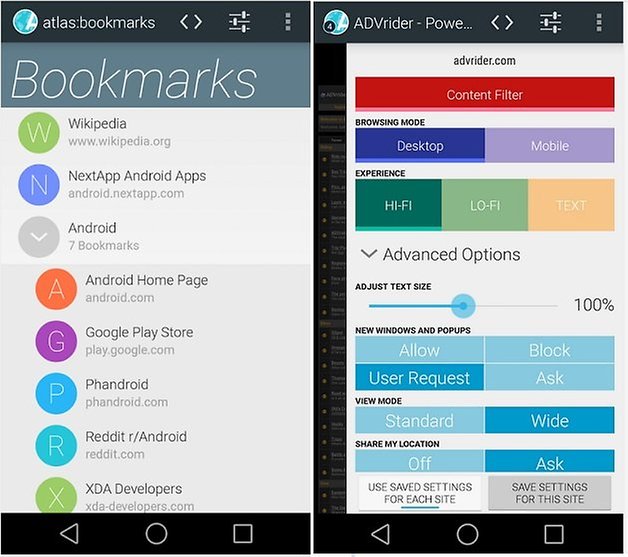 Stuffle
The mobile flea market app, Stuffle, looks for local bargains, or on the other hand, if you've done some sorting through your junk, you can also sell your own stuff. The developers have integrated a pink-ish Material Design with flat icons, which I have to say looks great. Though it looks a lot simpler than Facebook and eBay, it stands out because you can pay with PayPal, one of its many great features. A very enjoyable app!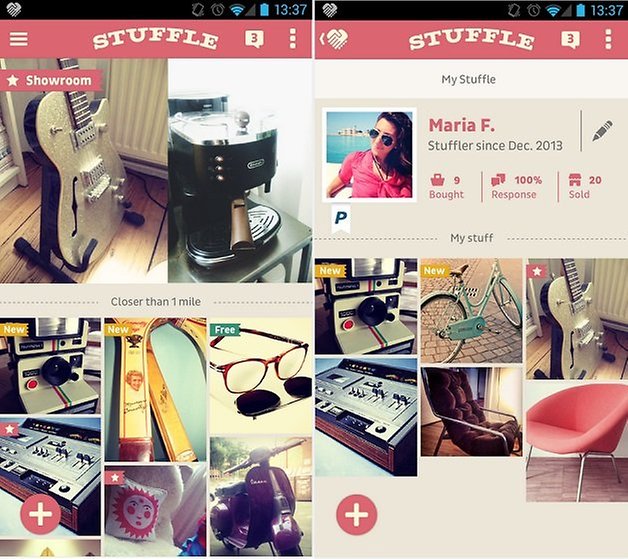 Talon
Talon is a paid Twitter alternative that was able to shake off its old outdated design for the new Android standards. Light colors, a ubiquitous send button, card style and the conscious use of several levels were some of the great features to be implemented. Material Design in Talon 2.5 is being tested exclusively on Android 5.0 Lollipop right now as well, so we're pretty pumped to get our hands on a backport so that users whose phones run older Android versions can also make use of the Twitter app.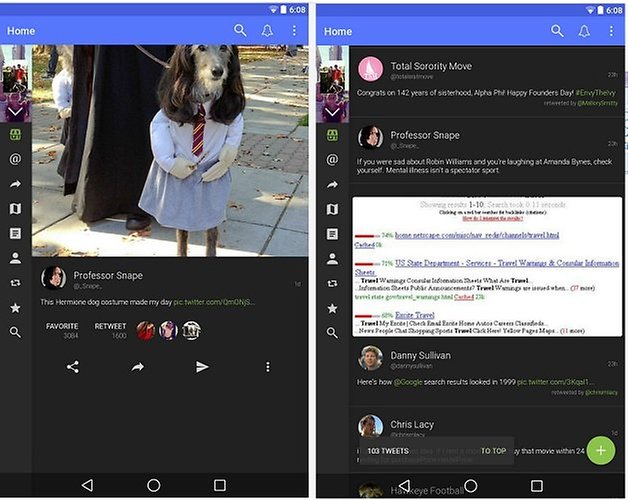 Textra SMS
With its two color visuals, various slidable levels and the bold plus button, Textra has reached the Material age. One of the things that make this app stand out is its group send function.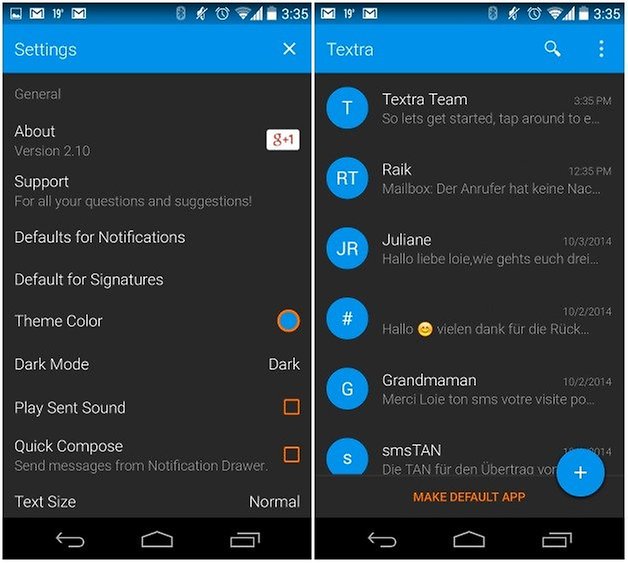 Androidify
Google recently updated its Androidify app to version 2.0, and although the update had more to do with branding and avatars, as well as the a tremendous increase in the accessory choice, the surface of the app has also been really improved.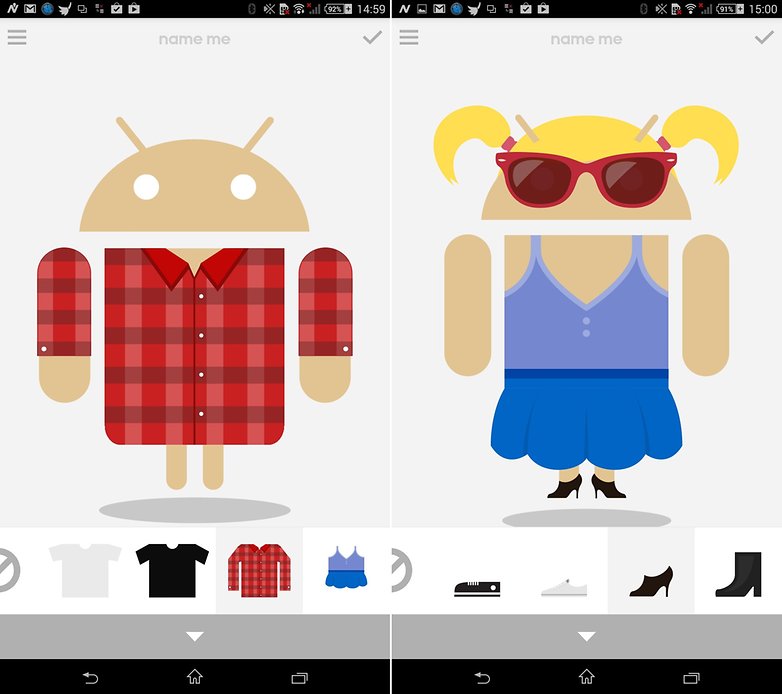 Google+
Google's social network has had Material Design for quite some time now, though the most recent update has brought further improvements. The photo app, an integral part of Google+, has also received a big update and is ready to go for Android 5.0 Lollipop.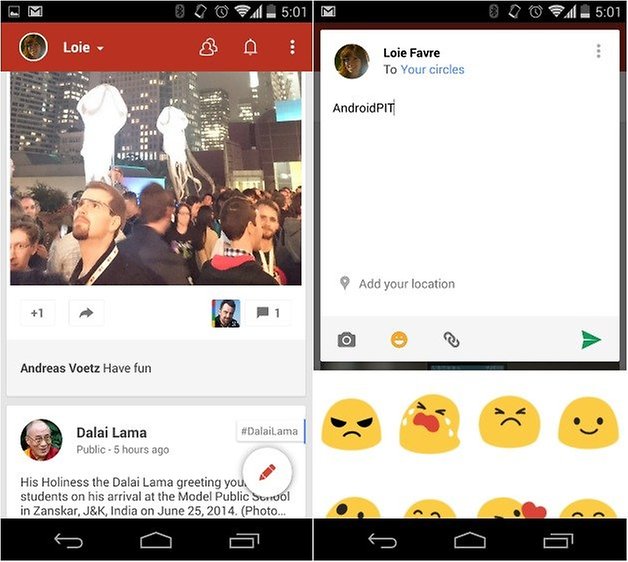 Google Play Newsstand
Google's virtual newsstand and successor to Google Currents has been spruced up and also shows elements of Material Design, which makes reading the news with this app a delight.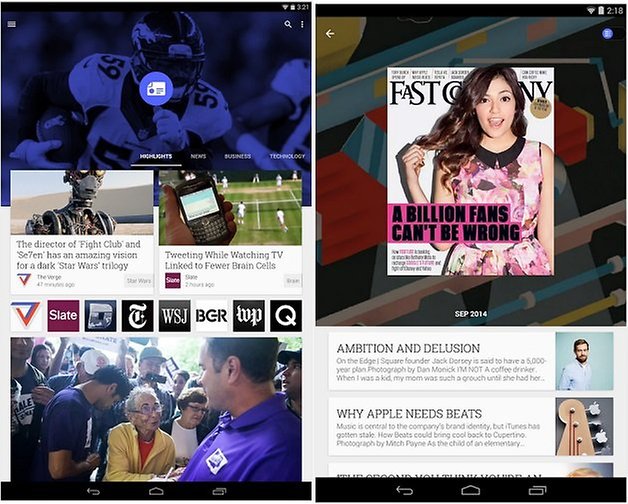 Today Calendar
Today Calendar isn't just a great calendar app and widget, but it's also had a funky fresh material Design makeover that puts it amongst the best looking apps in the Play Store. It's clean, functional and looks great. What more could you ask for when keeping track of your busy lifestyle?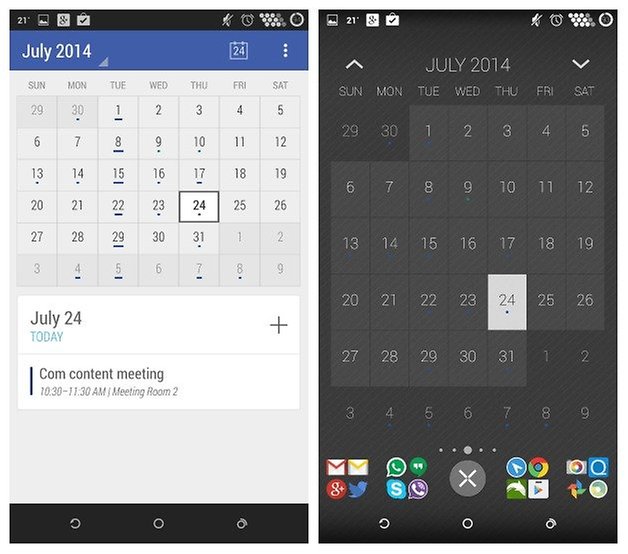 Local Cast
This free, ad or donation-supported app streams PDFs, images, videos and music locally from device to device. The developers are clearly paying close attention to not only Material Design, but also to the current Google+ app, which shares the ever-present floating bubble button.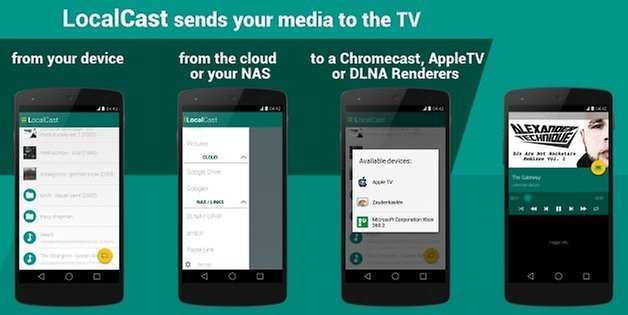 Mindflux Open Beta
Mindflux lets you organize your calendars, notes, tasks and alarms easily and clearly. The app is still in beta, but if you can handle the occasional bug you'll be rewarded with a great interpretation of Google's new design language. Inactive elements are initially displayed flat and seem to come forward when they are activated. You'll also see round buttons highlighting important actions.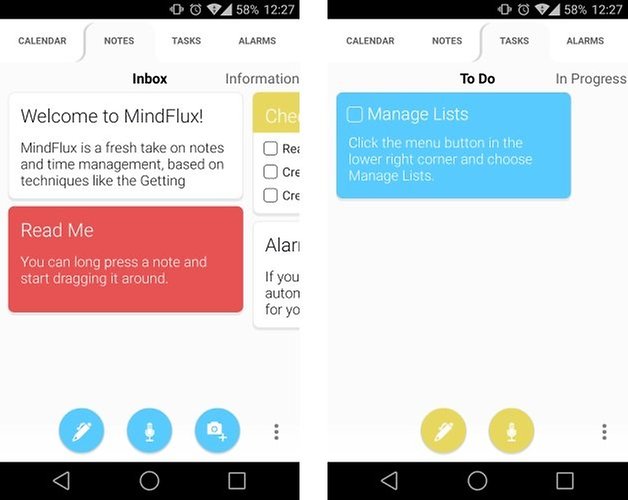 Flip - Currency Converter
If you are traveling abroad and want to know if the pair of shoes you're checking out in a shop window are actually a bargain then you can find out quickly with this cool-looking currency converter. The pseudo-flat Material button pops to life when you tap it to invert your conversions.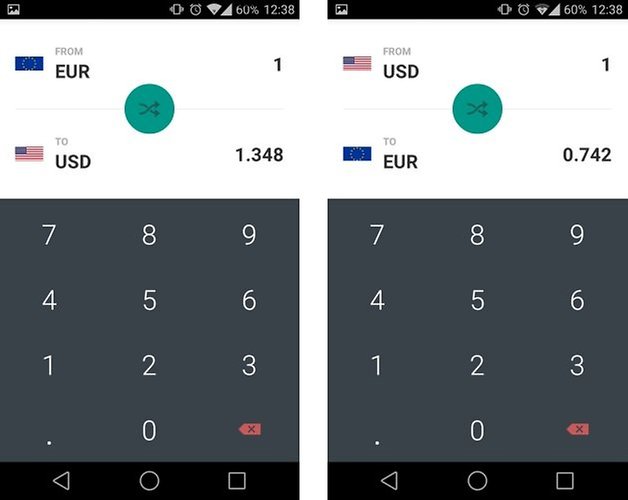 Now Browser (Material)
Now Browser uses a less visible component of Material Design: navigation. If you swipe from the left edge to the right, you go back in your history and if you swipe from the right, you move forward in time again. There's other browsers that let you swipe between tabs, but this is the first time I've seen it used for navigation in browser history.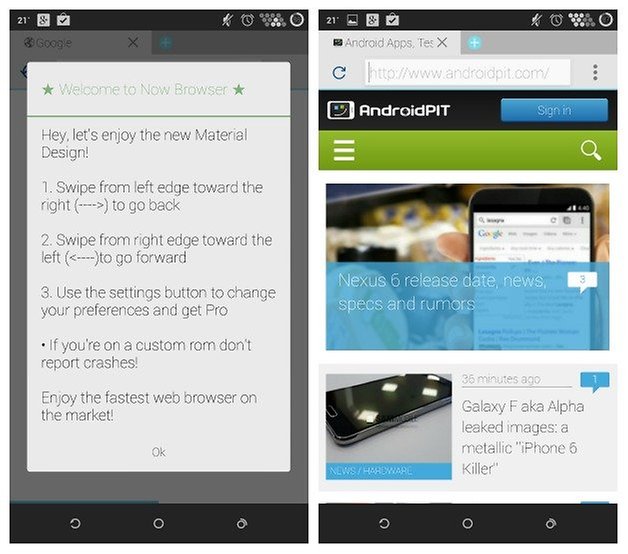 Root Check (by jRummy)
Root Check verifies that your device has indeed been rooted. This is a good tool to know if your root attempt has worked, but also if you are buying a used phone from someone you don't know. Having super-user rights on a device offers lots of freedom, but lots of risk if you don't know what you're doing. The app shows lots of root information in a simple Material Design theme.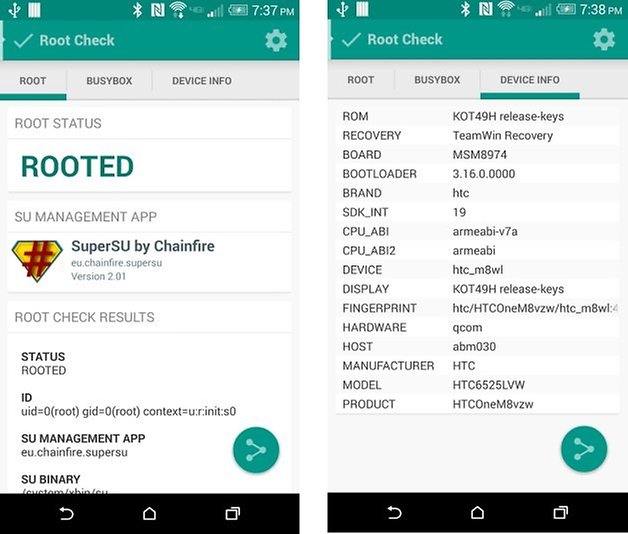 Google Chrome Beta
The Google Chrome Beta web browser has also received the Material Design treatment. The card stack layout for multiple tab switching may not be quite the same as that seen in the developer preview of Android L, but it's well on the way. Right now we still don't know just how many APIs KitKat is missing that are required for all of the Material Desgin effects but it's clear that Google is working full steam ahead on their app makeovers.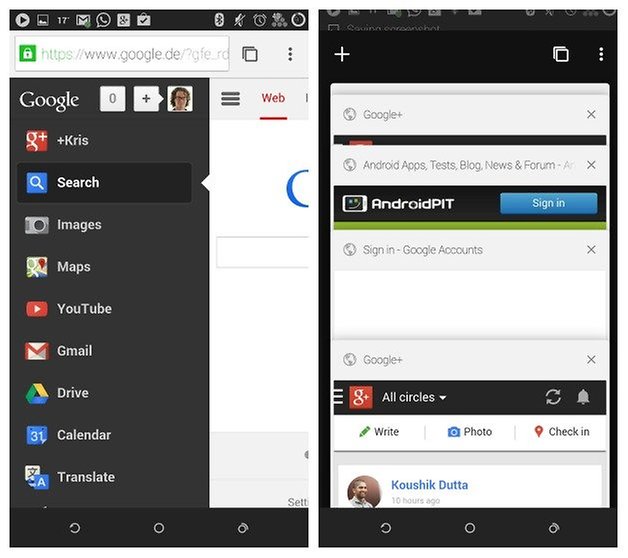 Have you tried any of these apps? What do you think of Material Design and the changes it is influencing?