HTC Vivid vs. Samsung Galaxy S2 Skyrocket: Which is the Better Smartphone?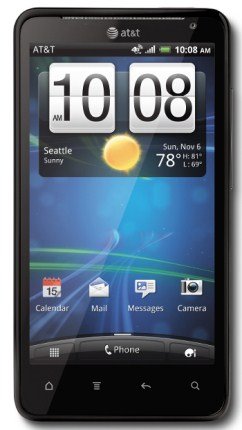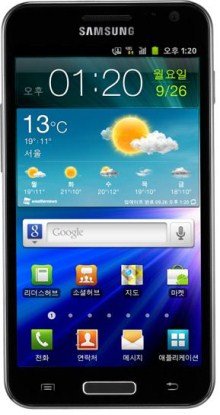 AT&T's first two LTE-enabled smartphones, The HTC Vivid and the Samsung Galaxy S2 Skyrocket, became available on the network last Sunday, Nov. 6th. Both phones run the same version of Android and have similar cameras and processors that should satisfy demanding users. But, I'd argue, the similarities between these two phones end there. Let's find out how they differ!
Display:
The HTC Vivid has a 4.5 inch qHD display with 540x960 pixels. The Samsung Galaxy S2 Skyrocket has a 4.5-inch SuperAMOLED Plus display with a resolution of 800x480 pixels. So it seems – at least in the pixel category – that the HTC Vivid beats the Galaxy S2 Skyrocket. But how do SuperAMOLED and qHD compare? Well, it's basically a matter of personal preference. I was able to find a video that suggested qHD may work better in sunlight than SuperAMOLED, but we think pixel count matters most here. WINNER: HTC Vivid.
Design and Dimensions:
The HTC Vivid ain't so slim – in fact, its casing has been compared unfavorably to the HTC Evo 3D. The phone is 11.2 mm thick. In comparison, the Skyrocket is only 9.5mm thick. The Skyrocket is also significantly lighter (130.5g) than the Vivid (176.9g). WINNER: Galaxy S2 Skyrocket
Processor and RAM:
The Skyrocket features a 1.5GHz dual-core processor, making it even faster than the upcoming Galaxy Nexus and Motorola Droid RAZR. The HTC Vivid features a more modest 1.2GHz processor. Whether or not you'll notice the difference between the two depends on how often you use your phone for very demanding gamplay or serious multi-tasking. Both should be sufficient for daily use – even with live wallpapers and video Skype. 1.5GHz, however, sounds damn fast. Both phones feature 1GB of RAM. WINNER: Galaxy S2 Skyrocket
Camera:
Both the HTC Vivid and the Skyrocket boast 8-megapixel cameras capable of 1080p HD video recording. Round front, the Skyrocket seems to beat the HTC Vivid with a 2 megapixel camera. However, specs aren't everything, and this is one category we'd really need extensive hands-on testing to decide on, but in preliminary reviews, the video chatting abilities of the HTC Vivid are said to be limited due to its weaker front-facing camera. WINNER: Galaxy S2 Skyrocket.
Operating System:
Both phones run Android 2.3 Gingerbread. However, the HTC Vivid features the latest Sense UI (3.5) while the Galaxy S2 Skyrocket features Samsung's TouchWiz. Both operating systems have their fan camps (although Samsung's is more vocal) so we won't bud in here and tell you which one is best, but you should research the differences as they are myriad. In general HTC Sense is a bit more limited in terms of customization when compared to TouchWiz. Both phones are said to receive the update to Android 4.0/ Ice Cream Sandwich in the coming months. WINNER: TIE
Pricing:
The Galaxy S2 Skyrocket ($250) is being offered for $50 more than the the HTC Vivid ($200). WINNER: HTC Vivid.
Conclusion:
While the HTC Vivid features a potentially richer display and a lower price tag, the Galaxy S2 Skyrocket beats it in the categories that really matter. The Skyrocket simply has a better camera, faster processor and slimer profile than the Vivid. Hell, the phone might even be better than the Nexus when it receives Ice Cream Sandwich. So are these pluses worth an extra $50? I think yes. Skyrocket is the clear winner. WINNER: Galaxy S2 Skyrocket
Related:
Samsung Galaxy Nexus vs Samsung Galaxy S2 Skyrocket: Which is the Better Smartphone?