40% Of Your Working Hours Could Be Impacted By Generative AI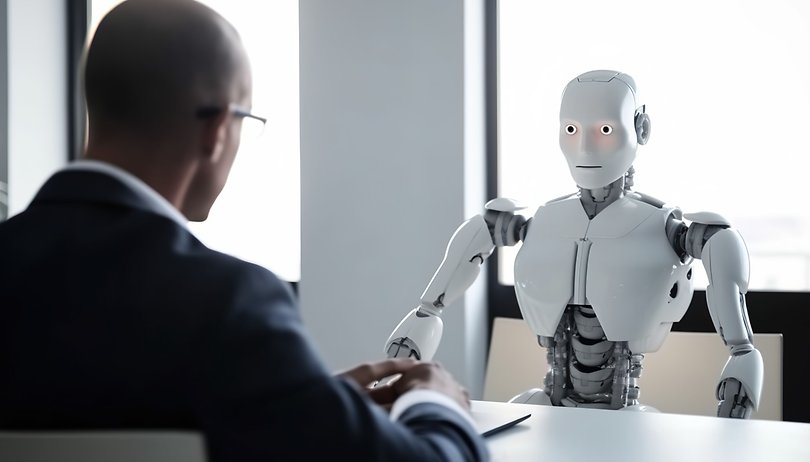 Whether they realize it or not, many people already use or benefit from artificial intelligence (AI) assistance on a daily basis. From the commands they voice to assistive speakers, to the maps used to navigate to specific locations, and the chatbots which answer customer service queries, AI has been well integrated in our lives for many years.
But it is the introduction of open-source foundational models, such as the now-famous ChatGPT, that has made the technology widely accessible for the masses for the first time.
"The generative AI frenzy shows no signs of abating," says Frances Karamouzis, a distinguished VP analyst at IT research firm and consultancy Gartner, in reference to this specific field of artificial intelligence which focuses on creating computer systems capable of producing original and creative outputs, such as images, text, or music, without direct human intervention.
"Organizations are scrambling to determine how much cash to pour into generative AI solutions, which products are worth the investment, when to get started and how to mitigate the risks that come with this emerging technology," she adds.
Worried workers
End users are getting on board in their tens of millions too, with ChatGPT hitting the public consciousness like a juggernaut. It has experienced the fastest growth in history for a consumer application, taking just two months to reach over 100 million users.
Compare that to TikTok, which took about nine months post-launch to hit the same benchmark, with Instagram taking even longer at around two and a half years. Google Translate took six and a half years to reach that milestone.
Useful (and fun) as generative AI tools can be, with capabilities to create content that is as diverse as CV and cover letter templates, travel itineraries, amusing poems, realistic imagery or even Python code, their ascendancy has also given rise to a number of fears.
The biggest worry for workers, of course, is whether ChatGPT or another generative AI tool will take their jobs.
Professional services company Accenture's A new era of generative AI for everyone report says that AI tools such as ChatGPT-4 are a "a significant turning point and milestone in artificial intelligence ... [because] they've cracked the code on language complexity".
Accenture thinks that 40% of all working hours could be impacted by generative AI tools, primarily because language tasks already account for just under two thirds of the total time employees work.
According to the World Economic Forum's (WEF) Future of Jobs Report 2023, jobs such as clerical or secretarial roles, including bank tellers and data entry clerks, are likely to decline. Some legal roles, such as paralegals and legal assistants may be affected, according to a recent Goldman Sachs report.
Traders, financial analysts and personal financial advisors could be impacted too, because some of the tasks they do, such as identifying market trends, can be effectively done by AI. Customer service roles are increasingly being replaced by chatbots as well.
But jobs are also predicted to be created. The WEF predicts a 40% jump in the number of AI and machine learning specialists by 2027, a 30-35% rise in demand for data specialists, and a 31% increase for information security analysts, all of which adds up to 2.6 million jobs.
Start a new career
If you're in the market for a new role, the NextPit Job Board is an ideal destination. It has thousands of roles across sectors and specialisms to discover, like the three below.
Oracle Services - C2M/CC&B Designer/Developer - Senior - US Consulting - Open Location, EY, Chicago
The Oracle Services - C2M/CC&B Designer/Developer will focus on the development, customization and optimization of Oracle Utilities software within the Oracle Utilities Application Framework (OUAF). This includes designing and developing Java, Groovy, and application scripting objects with supporting configuration for the application. Among other requirements, you will need a Bachelor's in Computer Science, IT, Computer Engineering, MIS, or mathematics. Certifications and prior consulting experience is highly preferred and you will have a proven track record of four-plus years' designing and developing within the Oracle Utilities Application Framework using Java, Groovy, and/or application scripting. Want to find out more? All the requirements are available here.
Sr Product Researcher - UX, Lowe's, Charlotte
The Senior Product Researcher at Lowe's establishes methodology and sets tactical direction for all usability testing and research. This includes partnering closely with architects, designers, prototypes, and content developers to deliver quality and timely research results and information. You must be an expert in usability, testing, facilitation, persona development and research methods, and can work cross-functionally, fostering relationships with key partners at all levels. To be considered, you will need a Bachelor's degree in anthropology, psychology, human-computer interaction, human factors, or a related field, plus five years' of experience in UX research or product management, and experience running large-scale usability and research studies. Get all the information here.
Security Analyst, AWS Security Messaging, Amazon Web Services, Inc., Seattle
The Amazon Web Services team is looking for a focused Security Analyst who can take on a role in coordinating security messaging across the largest cloud provider in the world. You must thrive in complex situations, have a customer-focused mindset, and drive relevant teams to take the right actions in the right time frames to mitigate risks. To apply, you'll need a BS degree in IT, information security, computer science, computer engineering, or electrical engineering. You will also need a year of demonstrated experience with a focus in areas such as systems, network, and/or application security/audit, or cyber security. Get more details now.
Accelerate your career in tech today via the NextPit Job Board. This article was written by Kirstie McDermott.