100 days with the Razer Phone: the edgy outsider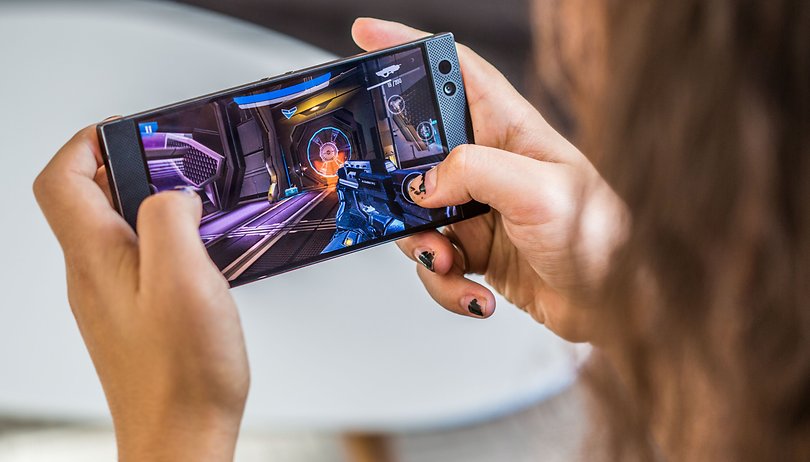 Harsh, black and kind of spiky, the Razer Phone is that edgy kid at Android High with a year-round black trenchcoat and nail polish look who will never sit at the cool kids table with Apple and Samsung. But that's cool, Razer's got its own thing going on. I've spent over 100 days with this misfit, and found a lot to love, and a lot that shows that it's still in its awkward youth.
An alternative style
Over the course of using the Razer Phone as my daily driver for several months, I got plenty of comments from friends about its appearance. We might know it as the Nextbit Robin in its edgy goth phase, but for most people, it's just that weird black block phone.
Now, your mileage may vary according to taste, but I have some affection for the unfashionable Razer Phone. With the smartphone industry dominated by lemming-like following and trend-chasing, the Razer Phone stands out from the crowd. Does the Razer Phone look sexy? Nope, but it looks different, and that has a charm of its own.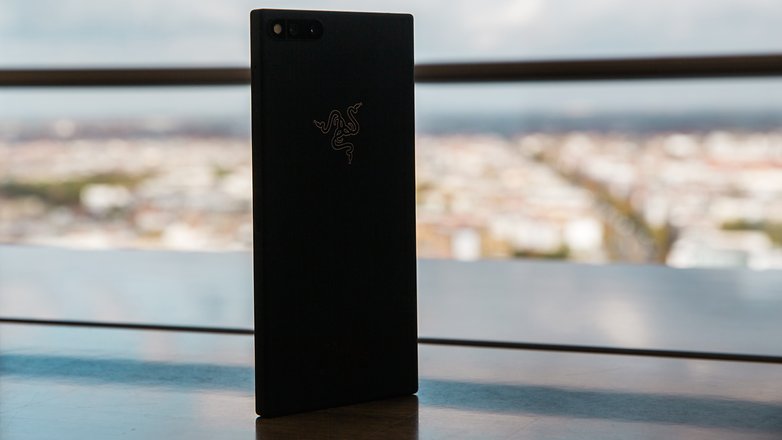 While the Razer Phone may not have the shiny sleekness of the latest Samsung or Huawei, it's not by omission, but by design. The Razer Phone knows exactly what it wants to be. And if you plumped for an outsider like the Razer for your phone of choice, chances are you have a pretty clear idea of what you want too. As you'll see in this article, the Razer Phone's form serves its function.
Mean multimedia machine
If you see your smartphone as a portable media device or palm computer, then it's hard to find better than the Razer Phone. The audiovisual experience is incredible, thanks to the gorgeous screen and absolutely fantastic front facing stereo speakers
Many of the strengths of the Razer Phone really became apparent when I've been on holiday or on the road, far from my precious PC. The front facing speakers and the ability to prop the phone up in landscape (well worth all the comments about the 'blocky' design) has made it more than able to serve as my music and video player on the go without ever feeling like I've compromised on quality.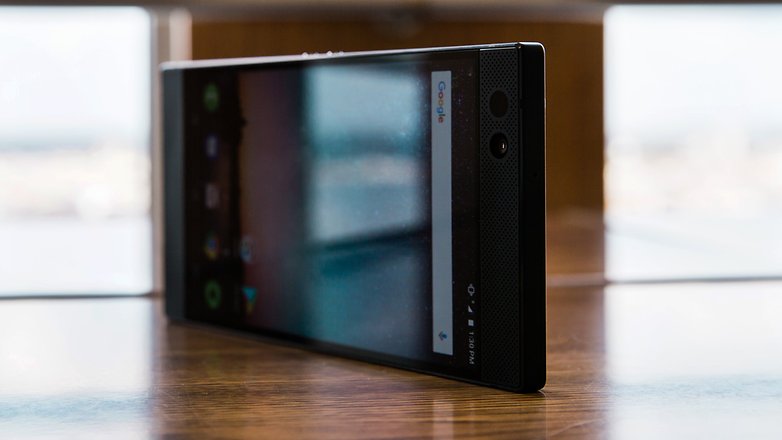 A January software update enabled support for Netflix HDR videos as well as Dolby Digital 5.1, so the Razer Phone is still in the top class when it comes to playing multimedia. And as you would expect from Razer, this naturally includes gaming.
The gaming, tho
As a lifelong gamer, I 'get' what Razer is trying to do here, and appreciate what they've done for gamers while also realizing the problem of the gamer's smartphone. Most gamers who can afford the $700 Razer Phone would already have a good PC/console at home, which the Razer Phone can't compete with. So how much gaming are you really going to do with it?
This is something that anyone who buys into Razer's marketing will have to consider. The Razer Phone is just as good a handheld gaming platform as it is a general multimedia device on the go, capable of running the most demanding, cutting edge mobile games with ease.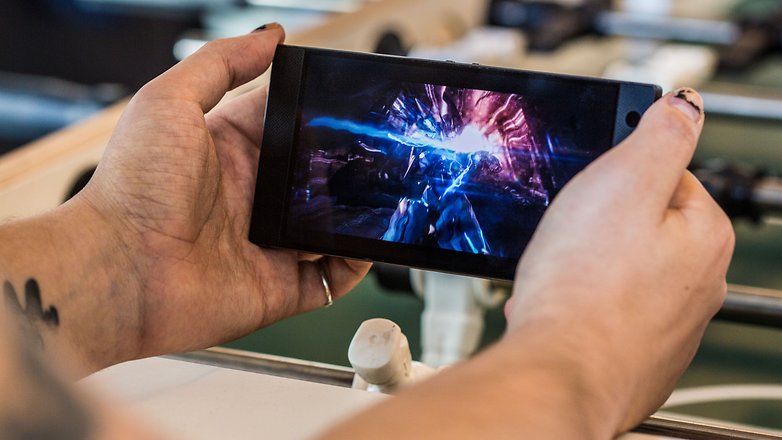 You want AAA graphics on the go? You got it with the Razer Phone. Aside from travelling and the daily commute, I've also had the pleasure of using the Razer Phone as my main test device for all those tasty game reviews I'm serving up here on a daily basis. I haven't been tempted to swap it out for any others.
For more details about the Razer Phone gaming experience, and how games from the 120Hz IGZO LCD display and Razer's Game Booster, settings, I'll point you to my dedicated article. 100 days on, I can still confidently say that the Razer Phone is the best choice if you want your smartphone to also be a handheld gaming device.
They see me scrollin', they hatin'
Even I don't spend the majority of my time with the Razer Phone playing games or even watching videos. Like many people, the majority of my use is taken up by social media and web browsing. Maybe I spend more time than the average person going through documents and news feeds in the course of my research.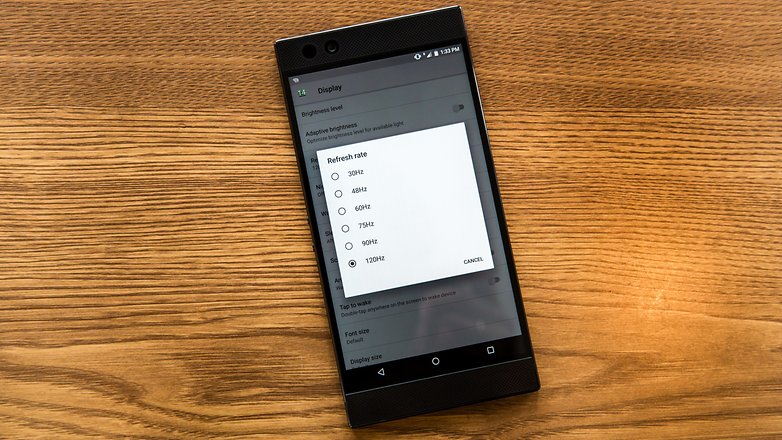 It's in these simple everyday tasks that the Razer Phone shines again, thanks to the display's 120hz refresh rate and relatively clean software. Scrolling and navigating on the Razer Phone is lightning-fast, butter-smooth and highly addictive. Once you're used to it, most other devices feel sluggish under the fingers.
A beefy battery
The Razer Phone's chunky 4,000 mAh battery gives it a good lifespan even with the screen set to 120 fps all the time. Even taking into account a couple of short gaming sessions with something like Arena of Valor, PUBG, or Shadowgun Legends, the phone chugs through the whole day. With just casual use, it's usually a day and a half before I reach for the cable.
Taking full advantage of the phone's media and gaming capabilities on the go though, means either diving into the game booster to tone down the framerate and graphical goodies, or having an power source nearby. Luckily, the packed-in charger juices it up to full power in no time thanks to Quick Charge 4+.
Great in the hand, awkward in the pocket
Touching again on the Razer Phone's shape, the rectangular shape that makes it a great portable media player and helps a secure grip in both hands while gaming makes it pretty inconvenient in the pocket. More than once I've been annoyed at the phone poking my legs or sliding up out of my jeans.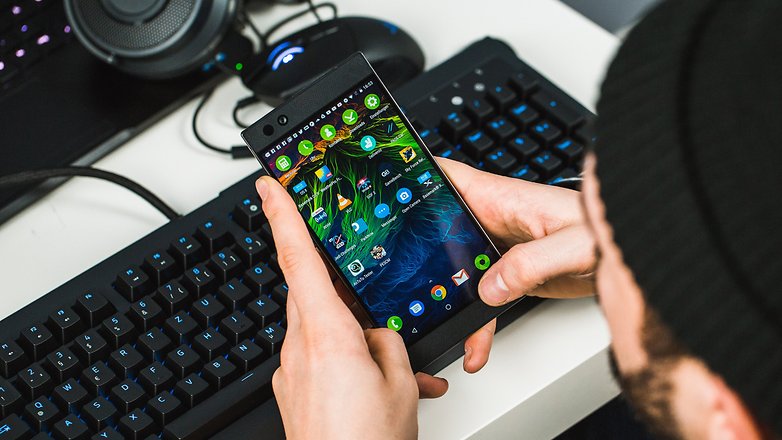 Speaking of jeans, I'm fairly confident this phone is responsible for wearing a hole through my cheapest pair. Should I shake my fist at Razer? Or Primark? The Razer Phone's unwieldiness is especially inconvenient the summer when lighter clothing is required. This ain't a phone to casually carry around in your shorts and text with.
The camera can't catch up
In our initial review of the Razer Phone, it was clear that the camera just didn't measure up to the quality of other similarly priced devices, and despite updates rolled out by Razer, this situation hasn't changed. This is the major factor keeping the Razer Phone from joining the cool kids table and counting flagships from Huawei and Samsung among its peers.
Uncertain updates
Part of the unease with the Razer Phone is that we're still not sure how well Razer will do with regard to software support. So far, it's a mixed bag. I didn't expect them to do miracles with the camera updates but the ability to play HDR content on Netflix was much appreciated.
The real test will be with Android versions and security patches. I just got the update to Android 8.1 Oreo, and its been a full 5 months since the Razer Phone released with Nougat. It's a far from speedy update schedule, but also not the worst. It'll take more time to see whether we can speak with confidence about the Razer Phone's future-proofing.
A loveable misfit
Despite some misgivings, I'm glad I took a chance on the outsider and stuck with the Razer Phone over the long term. In many ways, it's a specialist phone for particular interests. As a gamer and multimedia enthusiast, the Razer Phone's strengths align with my use, with the camera being the only cause for regret.
The Razer Phone clearly has room for improvement, and that's why I'm also looking forward to the next generation to fix its weaknesses and also watching out for Razer's ambitious Project Linda, which would allow the Razer Phone and its successor to serve as a 13-inch laptop.
Weird? Niche? Yes, but that's part of the appeal. After 100 days, I've found a lot to love in this misfit, and while there are mobile games to be played and music to be blasted, we'll be keeping company.
Have you tried the Razer Phone? What do you think of it?