Zenfone 3 vs Honor 8: the battle for the mid-range market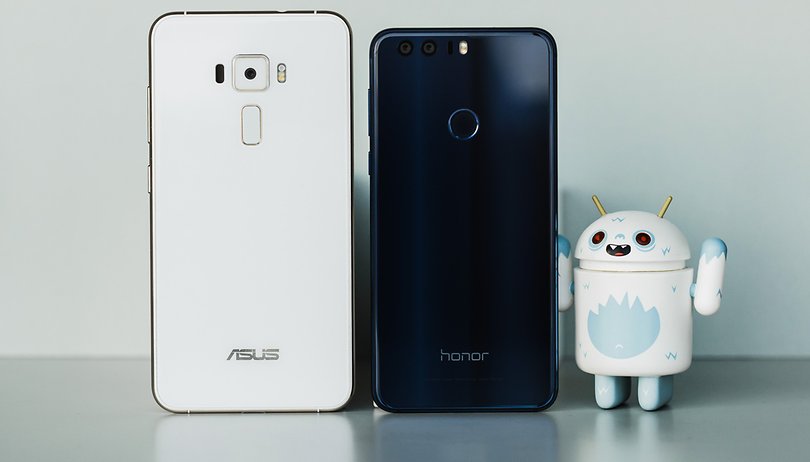 The Honor 8 and Asus ZenFone 3 are the successors of two smartphones that were extremely popular and successful. Both priced at less than $400, they appealed to a growing number of users who wanted the best that a smartphone could offer without having to pay a premium for the privilege. So, how did our two test devices match up? Is one better than the other? The answer is in our comparison of the Honor 8 and the ZenFone 3.
Honor 8 vs ZenFone 3: design and build quality
This aspect of the comparison is always a very subjective one because what is beautiful and elegant to one person isn't necessarily there for someone else. Whatever your taste, both models have a similar style. They are both composed of metal and glass. There is something of a family resemblance to the Galaxy S6, but it's impossible to confuse them. The edges are soft and the corners are rounded.

The Asus model stands out (literally) as the camera lens protrudes slightly at the back of the device and has three function buttons on the bottom of the screen. Unlike Samsung smartphones, these follow the Android logic (return button on the left, multitask function on the right). The Asus smartphone also shows a little bit of originality by including a rectangular fingerprint reader and not a circular one.

As for size, only the ZenFone 3 is available in two different sizes: 5.2-inch and 5.5-inch. We went with the ZE552KL version, meaning the 5.5-inch version, for our comparison with the Honor 8.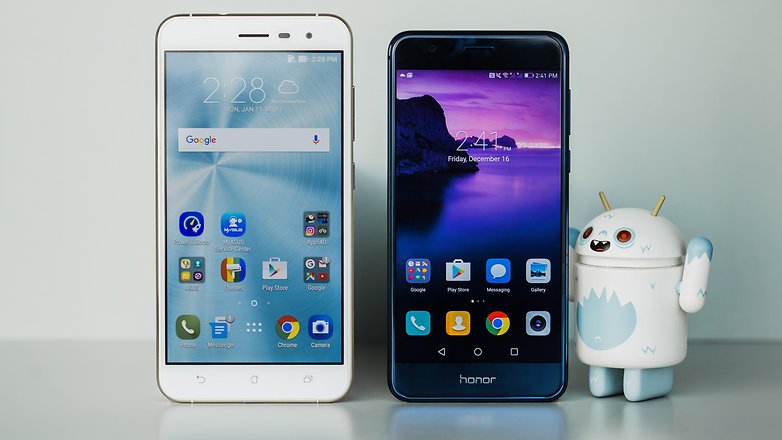 Although both devices have gone with a more traditional design approach, the finishes are not. In this respect both brands have made significant progress with this new generation. The new Honor smartphone may perhaps attract a little more light with more discrete fixings than the ZenFone 3.

Overall, I think you can guess what I am getting at. It's hard to make a distinction between the two as they are both so similar. I have a slight preference for the Honor, especially in the blue color, but the ZenFone 3 can still hold its own.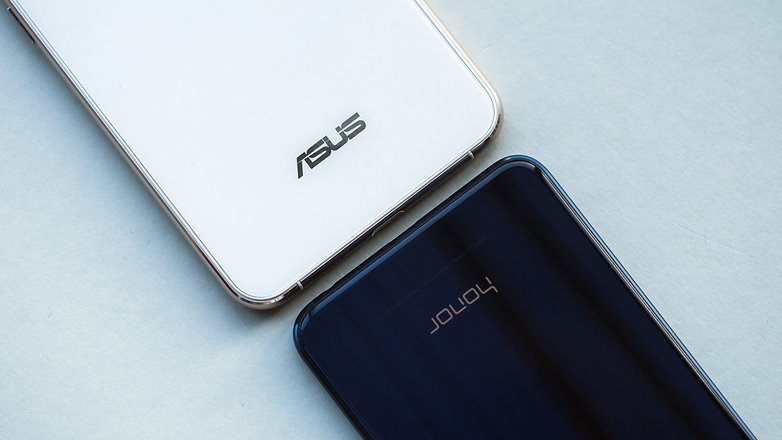 Honor 8 vs ZenFone 3: display
As we've already seen, the ZenFone 3 is available in two sizes: 5.2-inch screen and 5.5-inch screen. The 5.5-inch model has an IPS+ Full-HD screen (1,080 x 1,920 pixels), which offers a 401 ppi pixel density. The Honor 8 offers a LTPS TFT-LCD Full-HD 5.2-inch screen (1,920 x 1,080 pixels) but with 423 ppi.

They also have similar technical characteristics. The Honor 8 has a slight advantage as it has a smaller screen and, therefore, a better definition. On both devices, the legibility is excellent and the display provides a great experience and reflections are slightly limited in strong light. Their only disadvantage is their colorimetry, as both screens tend to have a blue hue.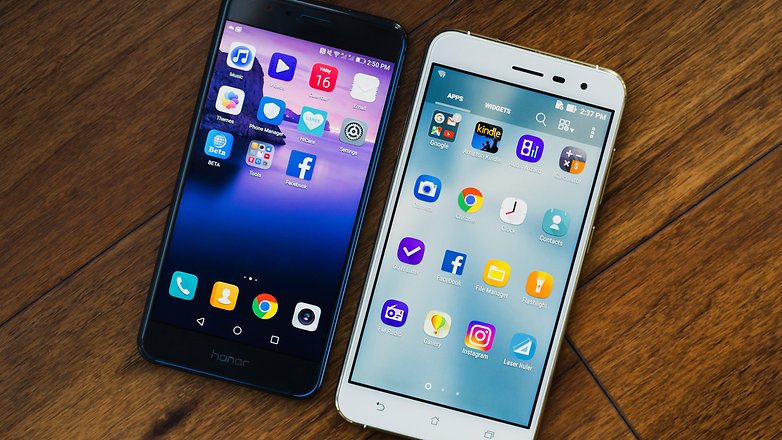 Interestingly, the Honor 8 screen has an "eye protection" mode which gives the screen a slightly yellowish tint. This isn't the first time that I've said this, but I really like to use this mode either just before I go to sleep or when I wake up.
Honor 8 vs ZenFone 3: software
This is one of the aspects that sets the smartphones apart from one another. Both brands offer a system that is quite different to Android Stock. The Honor 8 turns to Android Nougat and the new EMUI 5.0 interface. So, moving further away from iOS, this new version could seduce more Android amateurs that have been reticent until now when considering a smartphone by this brand. The application drawer makes an appearance!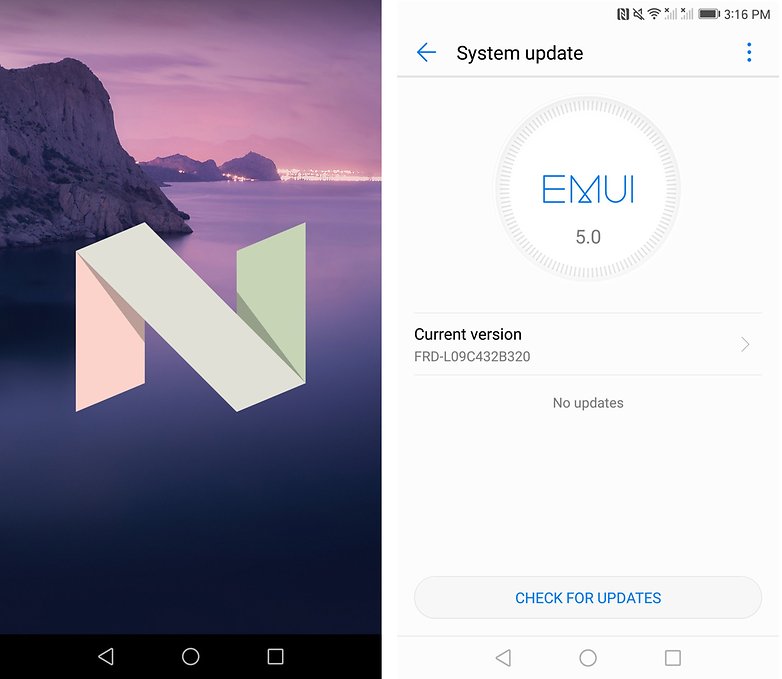 With regards to the ZenFone 3, it also benefits from a Nougat update but its ZenUI 3.0 overlay is, in my opinion, one of the worst on the market. Other than the fact that it has a lot of pre-installed default applications (most of which can just be deactivated), some cleaning and optimization apps can spam you with notifications on a daily basis. So, you'll need to deactivate them so you're not continually pestered by them. Add to this an interface which offers nothing in the way of surprises and I begin to question why Asus feels they can still continue to offer such an overlay to its users.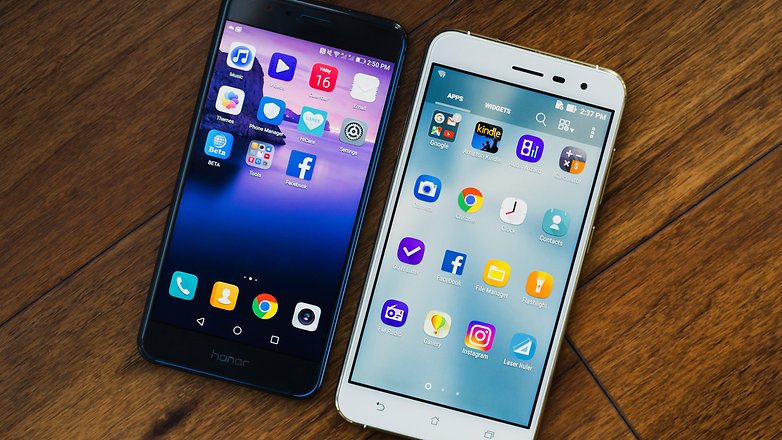 Honor 8 vs ZenFone 3: performance
Performance is another area where there is a slight difference between the Honor 8 and the ZenFone 3. Far be it from me to say that the ZenFone 3 is ridiculous in terms of performance but the Honor flagship has a Kirin 950 octo-core processor and 4 GB of RAM which produces excellent performance, especially in optimizing the operating system.

The ZenFone 3 only has a mid-range processor: the Qualcomm Snapdragon 625. The performance is good and I didn't notice any bugs or delays, but the overall performance just isn't as good. The Honor 8 proved to be the better for gaming.


For example, here are the average sores from our benchmark tests (completed using Android Marshmallow):
Honor 8 vs ZenFone 3 benchmarks
| | | |
| --- | --- | --- |
| Tests | ZenFone 3 | Honor 8 |
| Google Octane | 4705 | 9747 |
| Geekbench 4.0 single-core | 841 | 1708 |
| Geekbench 4.0 Multi-Core | 4058 | 5095 |
| PCMark Work Performance | 4796 | 7203 |
Honor 8 vs ZenFone 3: camera
For products between mid and top ranges, photo quality produced by the cameras of these two phones are very impressive. Taking the lead from its predecessor, the Honor 8 will please amateur photographers. Its 12-mega pixel dual-camera (f/2.2 aperture) means that most of the photos are taken successfully the first-time round. The colors and details are sufficient in bright lighting conditions.

The ZenFone 3 is also excellent in this area. The main Sony 16-megapixel camera and the f/2.0 aperture are fantastic and produces a natural photo with warm colors.


Gallery of images taken with the Honor 8
That said, the back cameras should not be underestimated because they don't cope well with poor lighting conditions, as this is the case with all smartphones. Only the Google Pixel and Galaxy S7 can cope well in these conditions.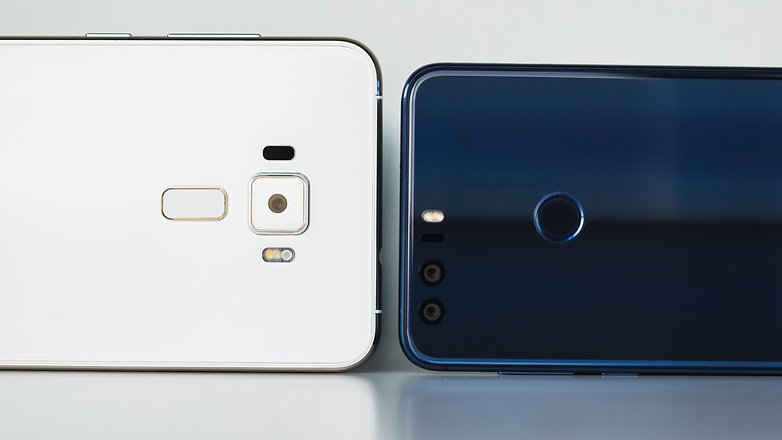 Honor 8 vs OnePlus 3: battery life
Having used both the devices on a daily basis, I developed a slight preference for the Asus smartphone. Under the hood of the ZenFone 3 (ZE552KL version) is a 3,000 mAh battery, just like the Honor 8. Despite its bigger screen (and as a result higher energy consumption), it is a great survivor. You can get a day and a half of battery with intensive use, and up to 2 days of battery life with more moderate use.
The Honor 8 did get similar results, but its screen is much smaller. On the other hand, a highlight for both phones is that they do include quick charging.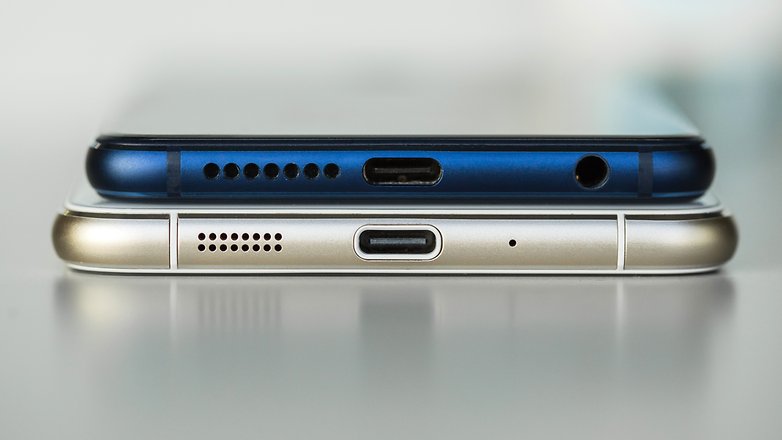 Honor 8 vs. ASUS ZenFone 3 technical specifications
Honor 8
ASUS ZenFone 3
Dimensions:
145.5 x 71 x 7.45 mm
152.6 x 77.4 x 7.7 mm
Weight:
153 g
155 g
Battery size:
3000 mAh
3000 mAh
Screen size:
5.2 in
5.5 in
Display technology:
LCD
LCD
Screen:
1920 x 1080 pixels (424 ppi)
1980 x 1080 pixels (410 ppi)
Front camera:
8 megapixels
8 megapixels
Rear camera:
12 megapixels
16 megapixels
Flashlight:
Dual-LED
LED
Android version:
7.0 - Nougat
6.0 - Marshmallow
User interface:
Emotion UI
ZenUI
RAM:
4 GB
3 GB
4 GB
Internal storage:
32 GB
32 GB
64 GB
Removable storage:
microSD
microSD
Chipset:
HiSilicon Kirin 950
Qualcomm Snapdragon 625
Number of cores:
8
8
Max. clock speed:
2.3 GHz
2 GHz
Connectivity:
HSPA, LTE, Dual-SIM , Bluetooth 4.2
HSPA, LTE, Dual-SIM , Bluetooth 4.2
Honor 8 vs ZenFone 3: conclusion
In the end, the differences between both smartphones boils down to this: If you want a discreet, high-performance phone, go with the Honor 8. If the multimedia aspect interests you more, the ZenFone 3 has a larger screen to display content, but the graphics performance isn't as good as on the Honor 8. Finally, my preference was for the Honor 8 as I found it more compact and it had a very pleasant design.
Which one would you choose? Would you prefer to go with the ZenFone 3 or does the Honor 8 sound more like the sort of smartphone you'd consider upgrading to? Let us know in the comments below.