Xiaomi Mi 5 review: the real MiCoy
Update:

Refreshed review!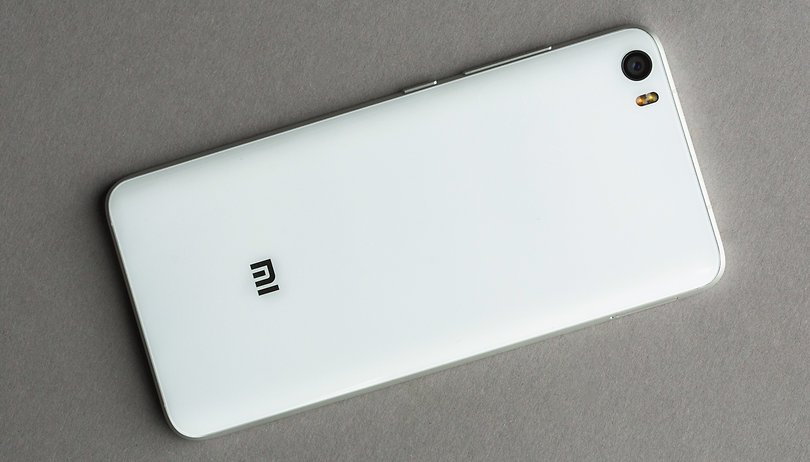 Xiaomi has finally released its long-awaited flagship, the Xiaomi Mi 5. After taking almost two years to appear, the successor to the Mi 4 is now with us. The Mi 5's design is reminiscent of the Galaxy S7. Its hardware surpasses the LG G5. Regarding price, the Mi 5 outperforms all competitors. Could this be the best phone of 2016? Find out in our Xiaomi Mi 5 review.
Good
High-end hardware

Inexpensive

Large internal memory

Dual-SIM
Bad
No LTE band 20

Incomplete Google Apps integration
Xiaomi Mi 5 release date and price
The Xiaomi Mi 5 can be imported quite cheaply. The Pro, the premium version, comes with 128 GB of flash memory, 4 GB of RAM and a ceramic back, will cost around US$499. The base model, with 32 GB of flash and 3 GB of RAM, is around US$410. The LG G5, comparable on specs, retails for around US$629.
Models which are available for importing come with a Chinese firmware. This can be switched to English (but not all languages). If you buy it from a local trader, check to see if your Mi 5 comes with pre-installed Google apps, as you won't be able to access your Google account and the Play Store otherwise. We'll turn to other difficulties in the software section below.
Another disadvantage of importing a Xiaomi Mi 5 relates to LTE support. The Mi 5 can not run on all available bands. In rural areas or on highways, it might drop to slower connections or go offline completely.
Xiaomi Mi 5 design and build quality
The Xiaomi Mi 5 is glass-smooth and similarly curved like the Galaxy S7. Special protection against shocks, water or dust aren't built in. The outer edge at the front is sharp and feels a bit 'cutty' in the hand. The almost frameless display looks beautiful.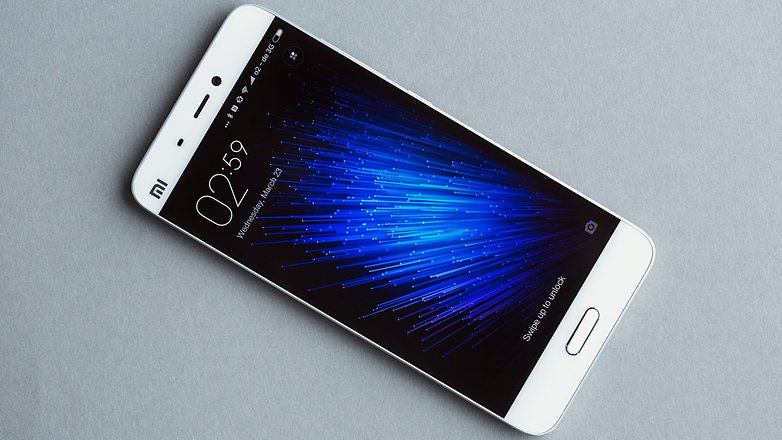 The physical home button can also be used as a capacitive button. So you need him not to press to return to the Home screen.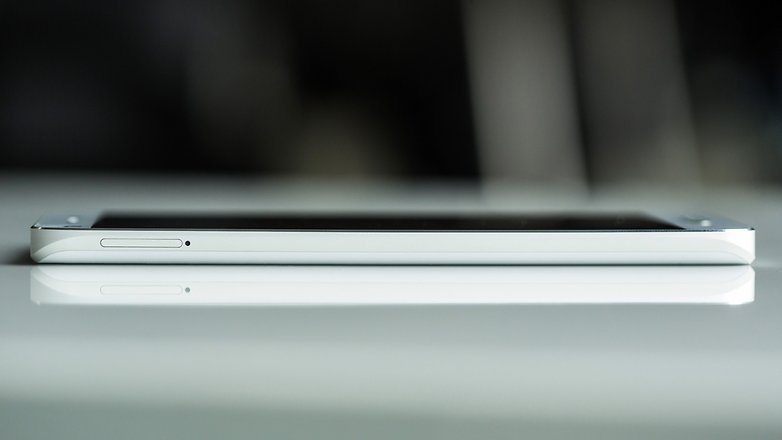 For the material used in the back cover, you'll either get curved glass or hard, glossy ceramic. The latter will be sold with the 128 GB Pro version and is harder than steel. With the glass variant, you can choose from either white, gold and black.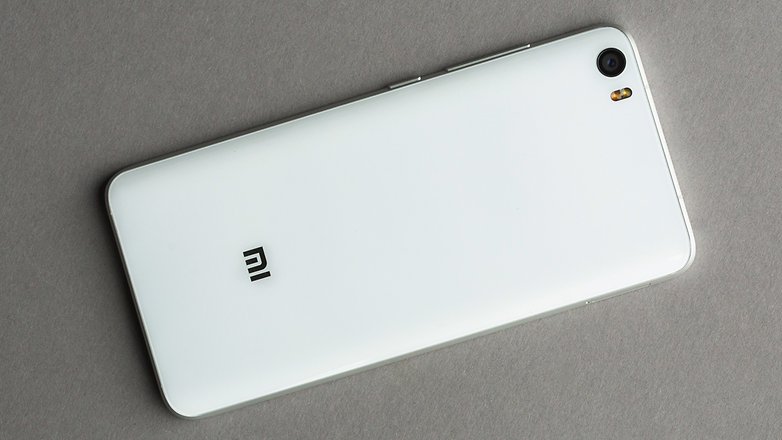 One of Xiaomi's design feats was to keep the rear camera flush with the back, unlike the many protruding camera lenses we see in the iPhone and Galaxy S6. Somehow, Xiaomi fit it inside the 7.15 mm-thick casing. Another design feature is the excellent screen-to-body ratio on the phone's front. Non-display surfaces are minimal and limited to the upper and lower edges.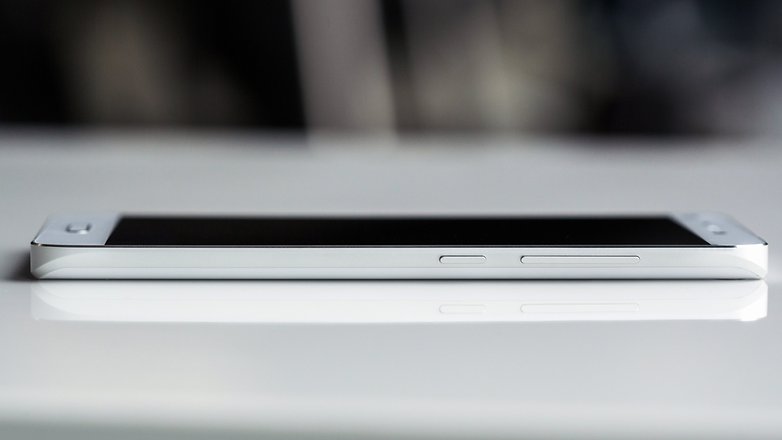 Xiaomi Mi 5 display
The Xiaomi Mi 5 display has absolutely convinced me. Its resolution is sufficient for everyday tasks and its brightness is more than sufficient. The colors are rich and deep and make pictures and videos look realistic.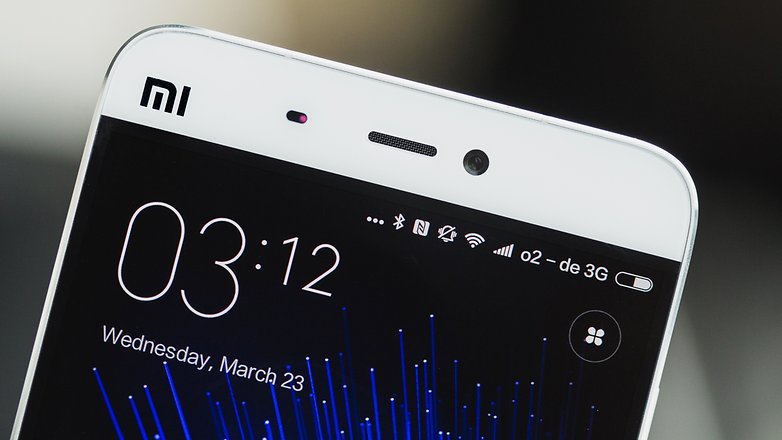 The display is a 5.15-inch full HD LCD unit. Thanks to a LED backlight redesign over its predecessor, the maximum brightness can be increased to 600 cd/m². It also comes with pixel-level adaptive contrast, meaning you have serious control over display brightness.
This technology runs on Qualcomm's latest Snapdragon processor and its hexagon subunit. It regulates brightness so that white areas are less bright than dark ones.
Xiaomi Mi 5 software
After Easter 2016, new software for the imported Xiaomi Mi 5 will be available. After its release we'll test it again. Until then, our judgment applies in this section on the impressions with the Chinese ROM, which is retrofitted with Google Apps and therefore malfunctions.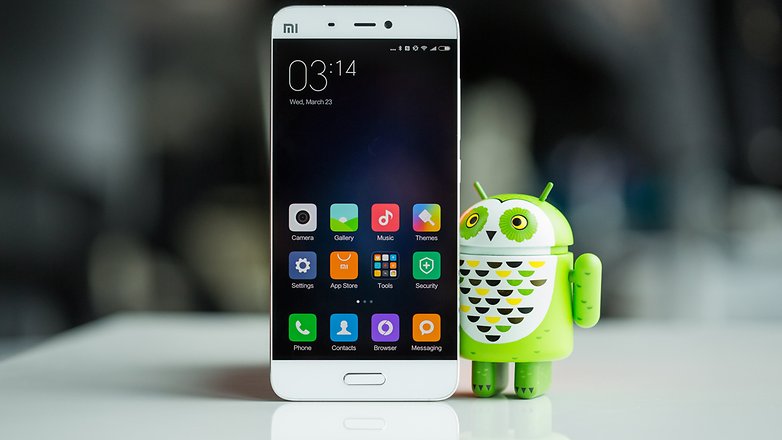 When you buy your Mi 5 from a trader, you could be offered either a variant with the Chinese ROM and Play Store pre-installed, or you might get the so-called multi-ROM variant which provides native support for Google Apps. Be aware of which model you're buying and know the differences. Read on for the important ones.
Flaws with the Chinese software are particularly visible in apps that run in the background and maintain a constant server connection. This mainly includes messengers like WhatsApp or Threema.
With the multi-ROM version, you can install new firmware to the Mi 5. Even the Xiaomi Redmi 3 comes with an easy-to-use flashing instruction manual and the necessary files to replace the Chinese firmware with an international one.
The Xiaomi Mi 5 runs Android 6.0 Marshmallow underneath MIUI 7. This software has 175 million active users with only a team of 750 developers. With weekly software updates, MIUI is among the most dynamic user interface running on any smartphone today.
Xiaomi Mi 5 performance
The Xiaomi Mi 5 is fast and has great gaming performance. Its performance is, in principle, below that of the Samsung Galaxy S7. In addition, the Mi 5 suffers from annoying software bugs. Since these should be fixed with a future firmware update, this might only be a short-term issue.
The Qualcomm Snapdragon 820 powers the Xiaomi Mi 5. This is considered the fastest smartphone processor of 2016 and is also used in other flagship devices, such as the LG G5 or the US version of the Samsung Galaxy S7. The Mi 5 uses many of the new features of this chip. Thus, the signal processor is actively used in the camera, where it ensures enhanced picture quality.
| | Vellamo Metal | Mellamo Multicore | AnTuTu | Geekbench 3 single | Geekbench 3 multi | Basemark X medium | Basemark X high |
| --- | --- | --- | --- | --- | --- | --- | --- |
| Xiaomi Mi 5 | 2016 | 1855 | 109588 | 1783 | 4123 | 29070 | 26258 |
| Samsung Galaxy S7 | 2743 | 3371 | 130270 | 2125 | 6394 | 39520 | 31131 |
Also, the internal memory has been improved. Xiaomi has turned to Samsung to rely on what was featured in the Galaxy S6, UFS 2.0. This flash memory technology operates at up to 450 MB/s, so any app should be loaded in a split second.
In theory, this key data should offer a high work rate. But with my repeated testing there was an (apparent) thermally-induced reduction of processor power. This manifested itself in ever smaller measurements. Amazingly, this applies only to CPU tests. Gaming performance was not affected by the restriction.
Xiaomi Mi 5 camera
The camera of the Xiaomi Mi 5 is not as great as anticipated. The test images that Hugo Barra had leaked in advance were shot at tropical daylight and quite detailed. In anything less than perfect conditions, expect average photos. The image stabilizer ensures remarkably smooth video and steady-handed photos - yes, including selfies.
The camera doesn't have a previously rumored aperture of f/1.6, but rather an ordinary f/2.0. The optical image stabilizer works using four axles; two rotational and two transversal.
These compensate for displacements to the smartphone housing. What that means is when your hands move, or the subject of your photo, you shouldn't end up with blurry photos. In practice, the stabilizer proves to be an extraordinary selling point, ensuring exceptionally good video, making the Mi 5 one of the best multimedia smartphones that you can currently buy.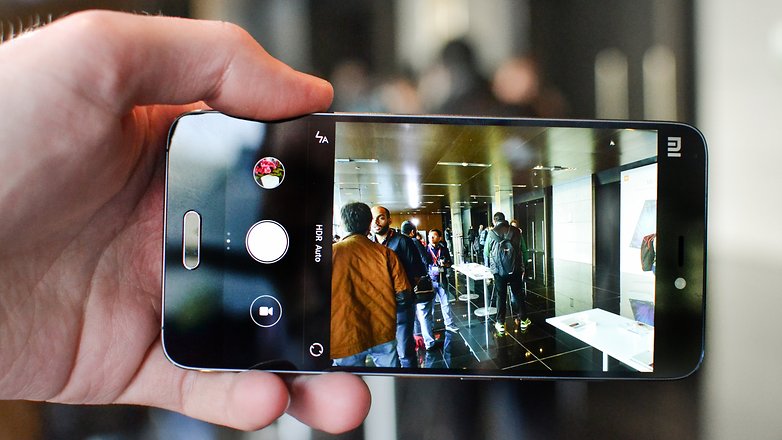 The sensor Xiaomi used is the new Sony IMX 298. Its new DTI Pixel to Pixel insulation allows a sharp demarcation between areas of different color. The new signal processor from Qualcomm works in the background for fast post-processing in real time. This is also demonstrated by the 4 MP selfie cam and advertised Mi video app.
Xiaomi Mi 5 battery
The Xiaomi Mi 5 battery lasts one day. It can be remarkably fast to charge. In about an hour it's charged enough for a whole day's use. For charging, it uses the Type-C connector. Your importer might also send an adapter.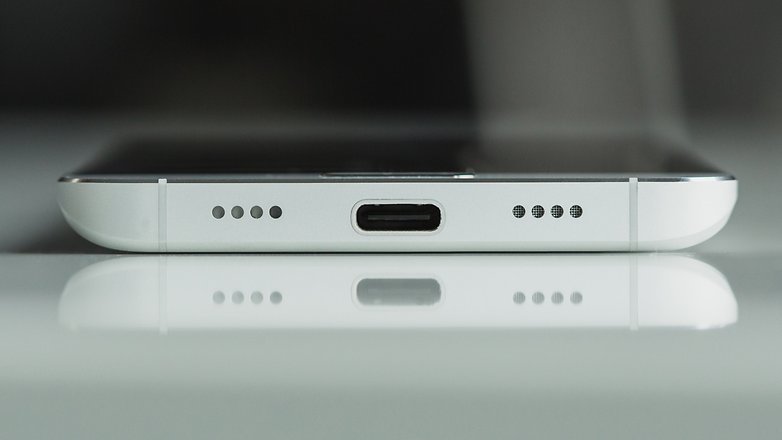 Despite its compact housing, Xiaomi could spoil us with a good-sized battery. Here we only get a maximum capacity of 3,000 mAh. This was achieved by increasing the energy density to a remarkable 685 Wh/l.
Xiaomi Mi 5 technical specifications
Early Verdict
The Xiaomi Mi 5 is strong, but not as strong as I had hoped. The optical image stabilizer enhances the camera to film camera standard, giving it a bonus selling point. Since the device has to be imported and Google Apps must be installed, the G5 or the S7 might be the better choice for many customers. This may change when the Mi 5 ships with international software and seamless Google integration, which should be the case very soon.
If Xiaomi officially sells this phone in the US and the lack of LTE frequencies was resolved, the Mi 5 would be near unbeatable. But most of all - the Xiaomi Mi 5 shows that packaging high-end hardware at a mid-range price is possible.