Waterproof USB external battery pack: 15000 mAh for power all week!
I'll be the first to admit that when I saw the Limefuel Rugged L150XR I was a bit hesitant. I kinda thought my Nexus 5 could slot straight into this bulky brick of a portable battery rather than simply plug into it. But to be fair, the L150XR packs a whopping 15,000 mAh into a IP66 water-resistant, shockproof, super rugged case that you couldn't kill if you ran over it with a truck. And I was about to find out just how amazingly useful it really was. NEXTPITTV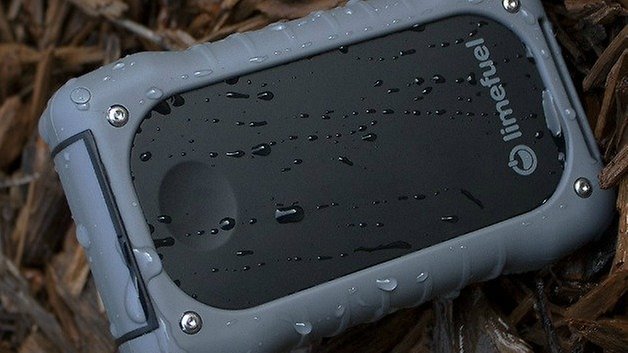 I had a week long hiking holiday planned in Scotland, so my natural instinct was to pack as light as possible. Adding the hefty bulk (13.2 ounces) of the L150XR to my pack therefore didn't seem like a wise move. But the promise of all that lovely power while I was traipsing through the Western Highlands proved to be too great. And let me tell you, I did not regret it one bit. No matter what you toss in your bag you get used to the weight of it, but almost all of the things that weigh your pack down are nowhere near as useful as the Limefuel L150XR.
Over the course of a week I topped up not just my Nexus 5 every day, but a friend's iPhone 5s as well. Every day, both devices at once, using the L150XR's dual USB connectors. And the power just kept on flowing. Of course, we weren't running our battery dry every day, in the Highlands we had no need for Wi-Fi and made very few calls, so it was mostly shooting photos and videos, playing music and using the torch at night. But you get the point. Not having to worry about low battery for a week was a blessing I haven't experienced since the heady days of the Nokia 5110.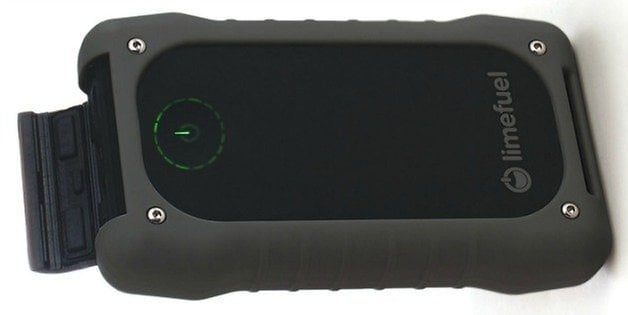 If you only had one phone to charge, this portable battery would see you through a week, no problems. Simply do the math if you don't believe me: my Nexus 5 has a 2,300 mAh battery, that neatly divides into 15,000 mAh six and a half times. Considering I get just over a day's usage out of my Nexus 5 that's a week without needing to look for an outlet. Add IP66 water-resistance and an indestructible build quality to the mix and the Limefuel L150XR just found itself a permanent place in my luggage. Heck, I even used it in the rain to hold down my tent when I was setting up camp in high winds.
Note: despite being promoted as waterproof, the IP66 rating only safeguards the Limefuel Rugged against ''high seas'' - that means some pretty serious splashing, but please don't submerge it if you value your investment.
You can pick up Limefuel's Rugged 15,000 mAh battery pack for 84.99 USD via Limefuel's website or Amazon.
Have you used a portable power pack before? Where do you draw the weight/capacity line?