These are the apps and settings I'm using right now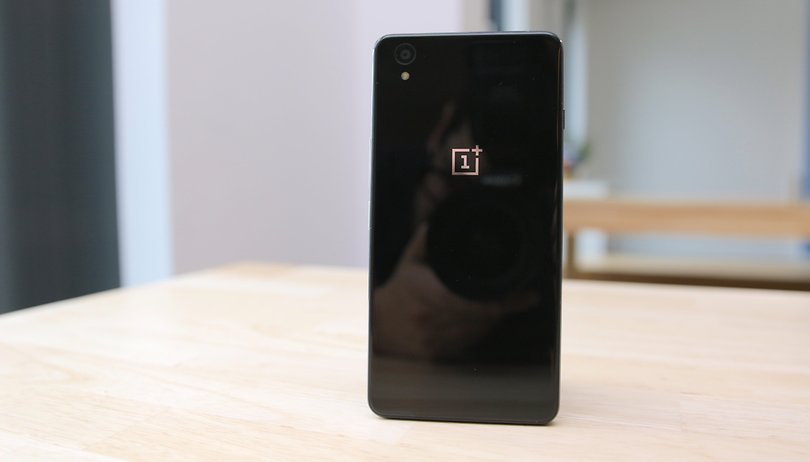 Welcome to my Android. Today, I'm going to take you on a whistle-stop tour of my OnePlus X. Find out what settings, apps and widgets I'm using, and let me know what you think, or whether there's anything you'd do differently. The tour takes you from my lock screen to a selection of apps I've recently begun using. Sit back and enjoy the sights.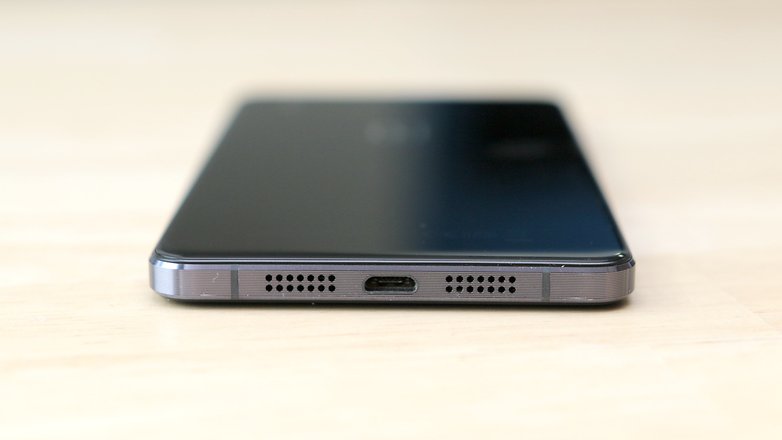 Lock screen
My lock screen is the default OnePlus lock screen and the background is the album artwork of whatever I'm listening to on Deezer at the time. If I'm not playing music, the background is the same as my home screen background. Nothing too flashy here.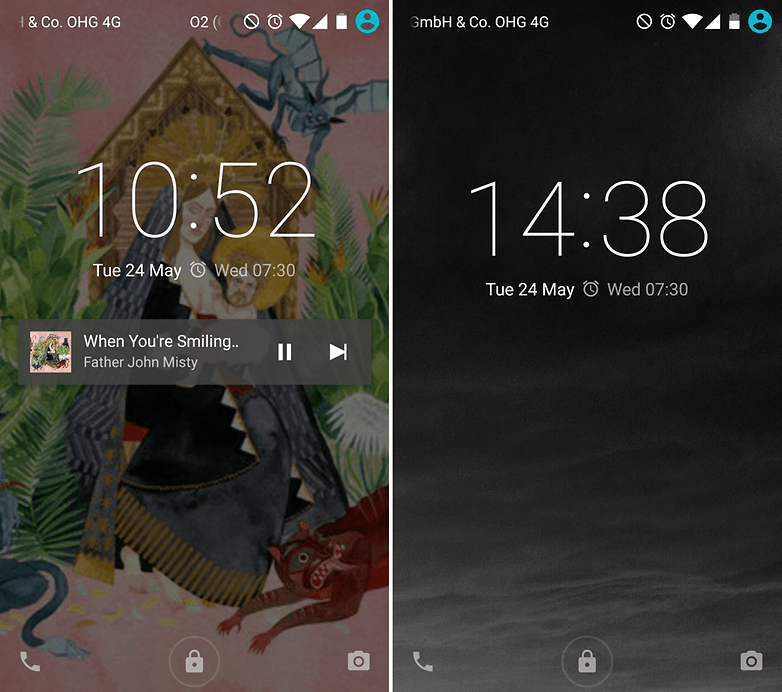 Home screen
My home screen is a stark, minimalist place. I'm using Nova Launcher with the Glyphs by Tokem icon pack, which is a port from iOS. I like the pack, but, as you will soon see, it has a big weakness.
I have my most commonly used apps on the home screen: WhatsApp, Deezer, Instagram, Google Maps, Feedly and Pocket. And the final icon is a hidden folder that I made using Nova Launcher. It contains four news sites. Three of these open through Hermit, which saves battery and storage space and stops websites tracking me, and the other is a standalone app: Slide for Reddit.
The clock and weather widget comes from Simple Weather, a clean Material Design app.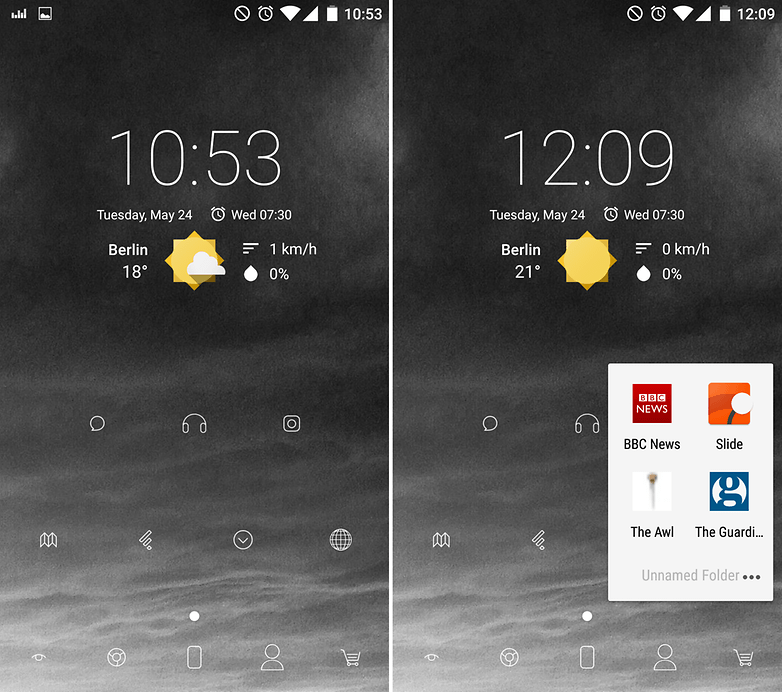 App drawer
My app drawer opens through a swipe-up gesture on the home screen. The drawer itself is sorted into five tabs: all, reading, travel, organization and games.
As you can see, this is where my choice of icon pack falls short, as it hasn't been updated in eons and loads of icons are missing from it, resulting in a very incomplete and scattershot appearance. Still, I rarely use the app drawer, so it doesn't bother me too much.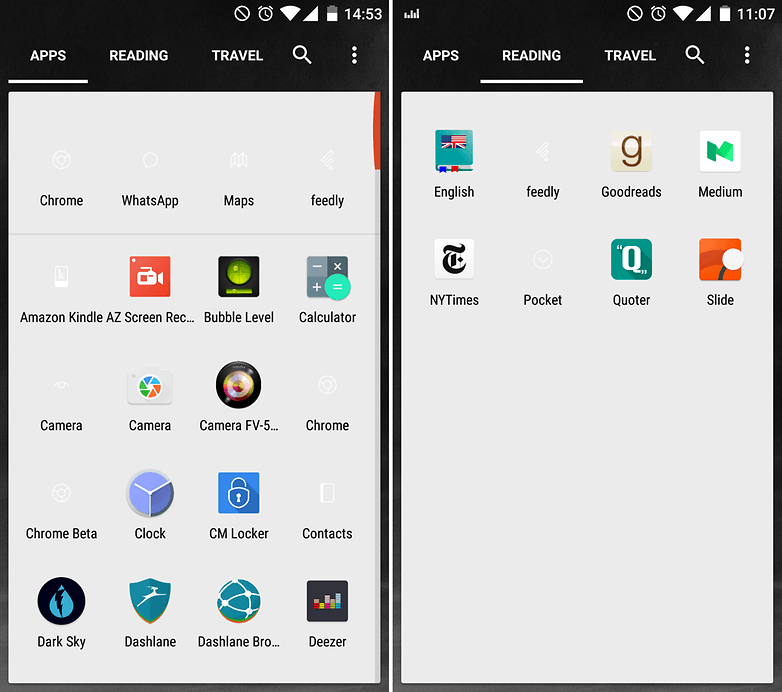 Apps I'm using at the minute
Morning Routine
I'm dorking out on Material Design a lot these days, and I'm thinking about cleaning out my phone to get to as close to stock as possible. In the meantime, I'm using a few really nice Material Design apps. One that I've recently begun using is Morning Routine.
Firstly, this app has really stunning transition animations. Swiping from the left crumples the screen to reveal the side menu, for example, but it's loaded front-to-back with pleasing animations and transitions.
It's main functionality lets you set alarms that operate in several steps, and there are some really cool things you can do. For example, you can have the app set a normal alarm that you can snooze with a simple button press, then a second alarm ten minutes later that opens up a news website, then a third that requires you to scan the barcode on your shampoo to snooze and simultaneously starts your coffee maker (assuming you have a very fancy coffee maker). This is just one example; it offers a huge level of customization.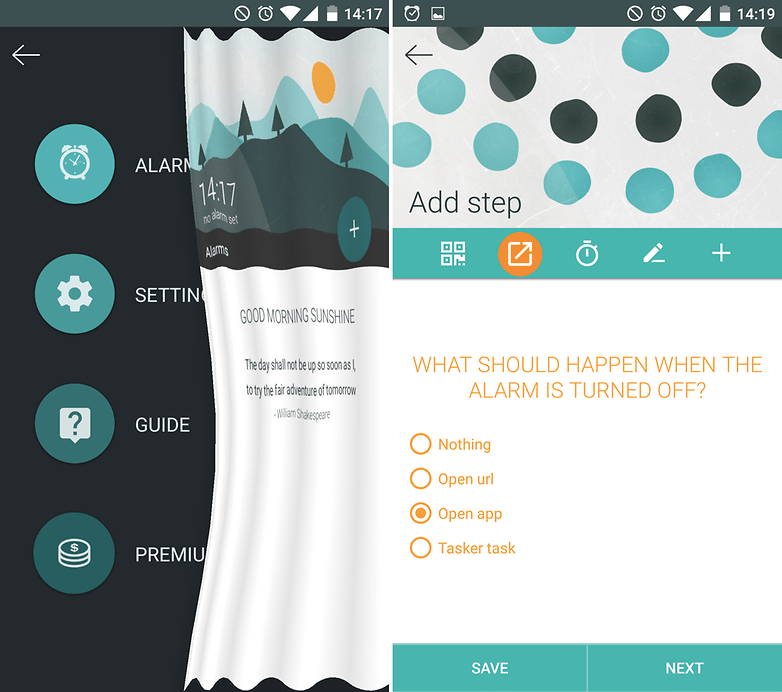 Medium
Some of my favorite sites are starting to migrate over to Medium, so, like a loyal puppy, I have followed them. It's essentially an online publishing platform that lets anyone partake. Created by Twitter co-founder Evan Williams, it allows anyone to publish their writing on it, and you can follow publications you're interested in and receive recommendations on content that might be relevant to you. You can highlight and respond to passages in articles, allowing direct interaction and discussion.
The whole thing is geared towards sharing and engaging in content that you and those you follow are reading. It's looking like a really great way to give online publishing a new direction. Definitely worth digging into.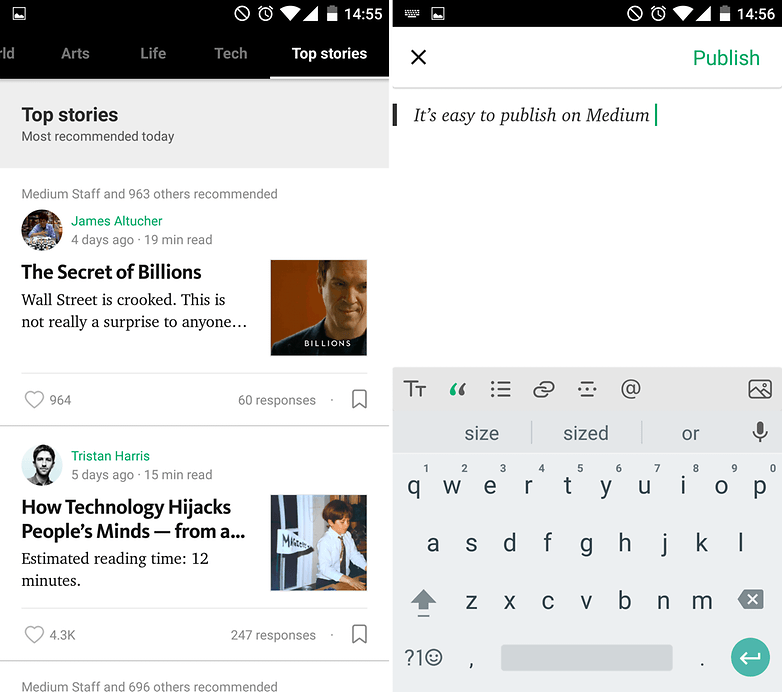 Dashlane
I've just started using a password manager, Dashlane. It works between my phone and desktop browser, saving 44 passwords, as well as my personal credentials, meaning I don't have to waste time or worry about forgetting my passwords, which I used to do with disturbing frequency.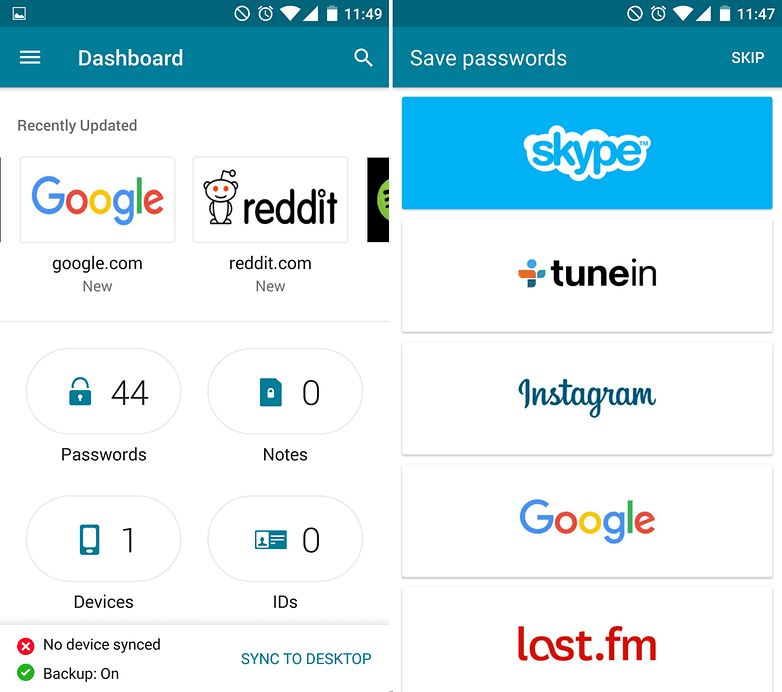 Google Trips
I'm doing some planning for my summer holiday at the moment, so I'm trying out Google's new app, Trips. It's still in the early stages of development, but it's great for compiling lists of things to do and see and places to eat. It's also got my flight details stored there, too. As the app is not available through the Google Play Store yet, the only way to get it is to head over to APKMirror
You can read a little more about my experiences with Google Trips here.