The Tesla Model 3 was the best-selling electric car in 2018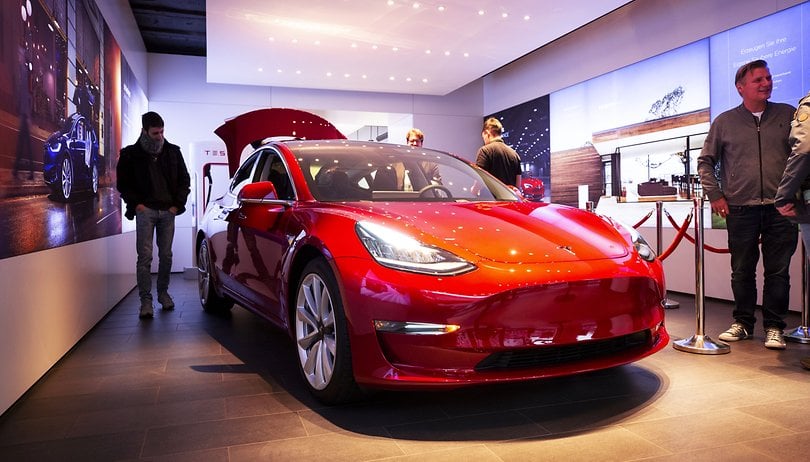 The electric car market is booming, and Tesla is obviously one of the reasons why. According to a recent study by Clean Technica and EV Volumes, the Model 3 was the best-selling electric vehicle in 2018 with more than 145,000 units sold worldwide.
As the car begins to be marketed in Europe, the Tesla Model 3 is already the most popular among electric and plug-in hybrid vehicles. Recently voted the most satisfying car, the Model 3 is ranked first among electric cars sold in 2018, with a 7% market share. It is ahead of the BAIC EC-Series (and its 90,637 sales). The Nissan LEAF (with 87,149 units sold) completes the podium for last year.
Better still, the American manufacturer managed to place two other models (the Tesla Model S and the Tesla Model X) in the top five of the ranking. By combining the three cars, Tesla holds 9% of the market, which provides particular confidence in Tesla's success for the coming years.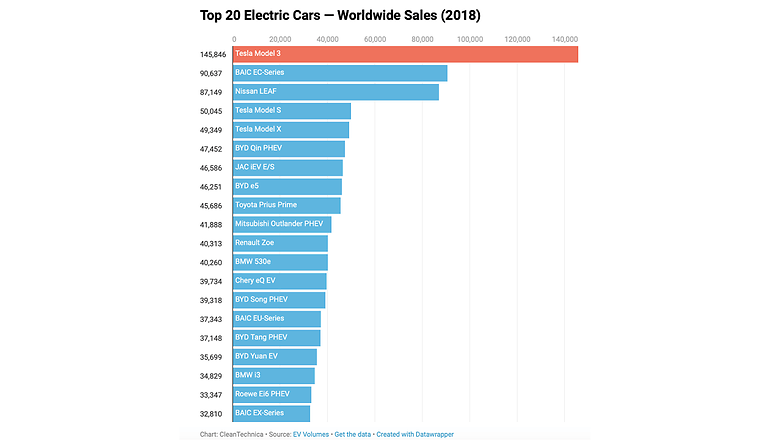 The Model 3, which is coming to Europe this month, is likely to attract a fairly large audience, especially when the most affordable version of the car arrives. The car will face the Leaf in Europe, which remains the queen of sales on the continent (with 40,000 units in 2018).
As a reminder, prices start from 53,500 euros (ecological bonus deducted) for the Model 3 with the biggest battery and four-wheel drive. For the Model 3 Performance edition, you'll need to splash out 64 300 euros (ecological bonus deducted).
Do you plan to buy an electric car in 2019?