Stop Obsessing About Your Smartphone's Spec Sheet, You're Being Fooled!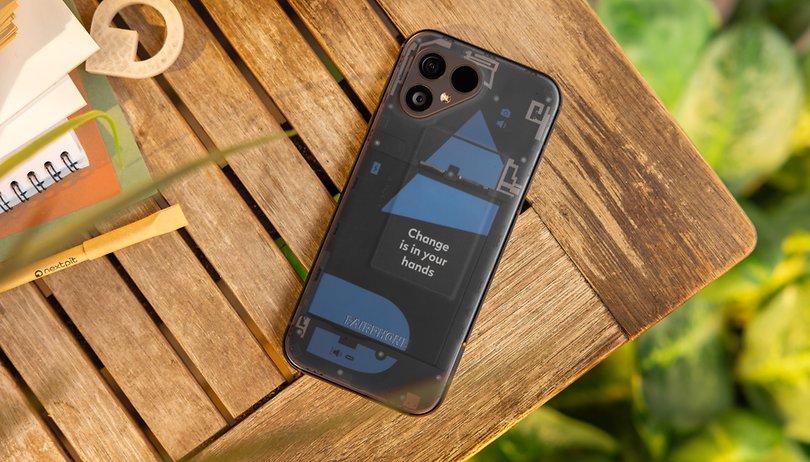 Stop obsessing over your smartphone's specs, that's an order! On a more serious note, the strict value for money of a smartphone is a vision of tech that I find increasingly toxic. Your phone doesn't have the latest Snapdragon SoC or five 200-megapixel photo sensors? What's the big deal? Who cares?
At the IFA 2023 trade show in Berlin, I had the opportunity to speak with Miquel Ballester, Product Manager at Fairphone. I'm also in the process of testing the Fairphone 5, you know the fair-trade, eco-responsible smartphone that's just been released.
And one of the criticisms regularly leveled at Fairphone is that its smartphones are too expensive for what they are. The Fairphone 5 sells for 699 euros (approx. 750 US dollars). In this price range, models like the Nothing Phone (2) (review), the Google Pixel 7 (review), or the Xiaomi 12T Pro (review) have factually more powerful specifications.
But shouldn't we be happily dabbing them with the brush of indifference? A few months ago, I might have said no. But I'm beginning to change my mind.
Technoalphas are a noisy minority, but a minority at that
This obsession with specs is mostly a technophile thing. Whether testers or users, we regularly tend to forget that we're in a bubble. And above all, we tend to forget that we're in the minority.
Samsung, Xiaomi, Apple, and all others don't make their money from geeks counting the number of frames per second that scroll across the screen when they open and close an application. No, they make their money from ordinary people, who don't necessarily know anything about tech.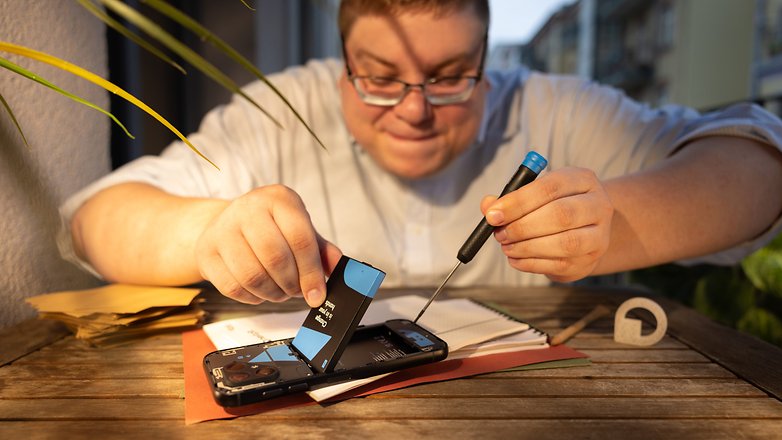 "They may be in the minority, but they're very influential," Miquel Ballester tells me. "Lambda users listen to them and come to them for advice when they're considering buying a tech product. If we're looking for a good camera and don't know much about it, we'll ask someone around us who does."
This notion of influence reminds me of an interview I did with Realme CEO Madhav Sheth in 2020. He too considered that every household of potential users had its "influencer". Someone who is familiar with tech products and influences the purchasing actions of their social circle by giving them advice.
But how many of these influencers are really interested in sustainability? And how many consider this criterion to be decisive in the act of buying a tech product, to the detriment of value for money? Very few, in my opinion.
Manufacturers should listen less to technophiles
But technophiles also have an influence on manufacturers. When they don't like a feature or a choice of design/components, technophiles let us know very audibly, and manufacturers often listen, for fear of upsetting their fanbase too much.
The problem isn't that manufacturers listen to technophiles. In my opinion, it's a good way of involving users in the development of products that are targeted at them anyway. No, the problem is that they listen too much.
When I listen to myself talking for twenty minutes straight about the similarities between the Snapdragon 778 SoC and the Fairphone 5's QCM6490 with my colleague Rubens, I wonder who really cares.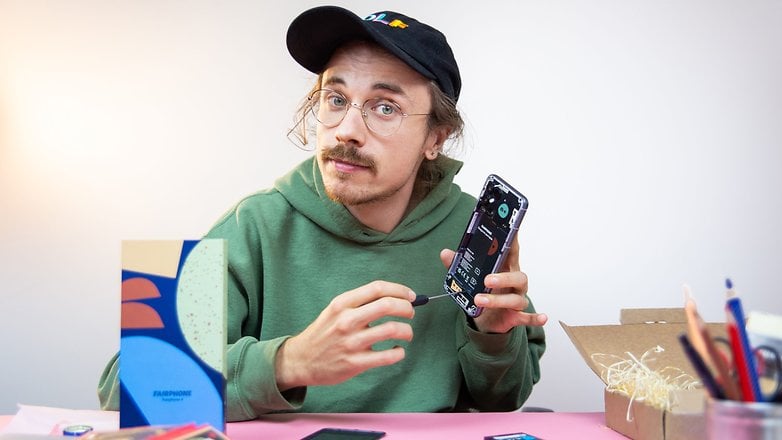 My concerns, my way of looking at a tech product, are out of step with the expectations and needs of a lambda user, a layman. And I think that if we were to ask this totally lay user, I'm convinced that he or she wouldn't find the Fairphone 5 as limited as it is, and that our technocentric debates are ridiculous.
I think if manufacturers would get over their fear of upsetting their hardcore fans, they'd realize that the vast majority of their customers don't give a damn about having a 120 Hz refresh rate.
"Historically, in the tech market, it's all about specs, and one race after another to this or that technology. But companies have a big role to play in educating people about tech. They could talk more about sustainability and make it a much more important point in their strategies", explains the Fairphone manager.
Nobody uses their smartphone to its full potential anyway
"Yes, I do!" Come on contradiction specialists, this moment is yours. Please feel free to prove me wrong in the comments, it's now or never.
Well, with your rhetorical impulses finally out of the way, let's get on with it. Imagine if we had the means to accurately track and measure for a week all the uses we make of our smartphone. I don't mean simply looking at the battery utility or screen time to see how long we've kept an app open.
No, I mean measuring how much RAM I used during my Call of Duty Mobile session. Or how many 100x zoom photos I took. How many 4K videos at 60 FPS did I shoot. What brightness level and refresh rate my smartphone was set to.
If I had a way of measuring all this and quantifying it, I'm pretty sure I wouldn't have exploited more than 50% of my smartphone's potential allowed by its spec sheet.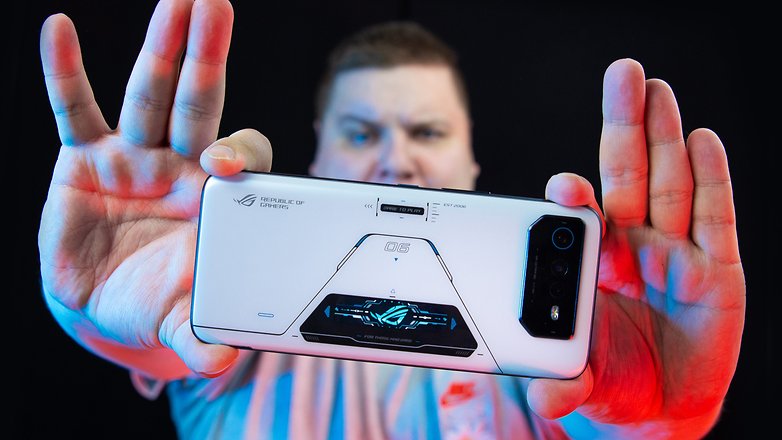 My sister, who is not a technophile, has an iPhone 14 Pro. And I know for a fact that she uses it mainly for calls and messages, ignoring my calls on WhatsApp, looking for 2018 memes on Instagram to send to me, and searching for a couple of things on Safari.
I can take this even further. Imagine you're given a smartphone with a neutral design and a beautiful finish. There's no way of knowing whether it's high-end or not. Impossible to know whether it's an iPhone, a Xiaomi, or a Samsung. And we give this smartphone the Fairphone 5 datasheet...
I'm sure that very few people would notice that they have a "limited" smartphone in their hands. Personally, I think I might notice the 60 Hz refresh rate instead of 120 Hz. Of course, I'll cringe when I can't set my game graphics to maximum.
But even if I did notice, I honestly don't think it would affect my user experience too noticeably.
Pushing the acceptance of compromise to its limits
The more I look into the issue of sustainability in tech, the more I wonder how a manufacturer like Fairphone can really become mainstream.
To have a big enough impact on the market and our consumer habits, you need mass adoption of this kind of product. But how do you convince users who aren't prepared to make the slightest technical concession on their devices, for the sake of sustainability?
According to the Fairphone representative, the lines are shifting. "Some people are willing to go the extra mile for sustainability. Others don't care and don't want to make any compromises. What counts is comfort and convenience."
"But there's a huge gray area in between. A lot of people see these topics and don't know enough about them. Fairphone could be an entry point for these people and introduce them to these topics, giving them a broader view of what goes on behind the manufacturing of their products."
And Miquel Ballester is proud to say that "we have evolved in this direction. Today, we're looking at a type of consumer who isn't prepared to make compromises; they want a good camera. And that's how we're developing—we're gradually pushing the limit of the compromises people are willing to accept in favor of sustainability while making efforts of our own to offer better products."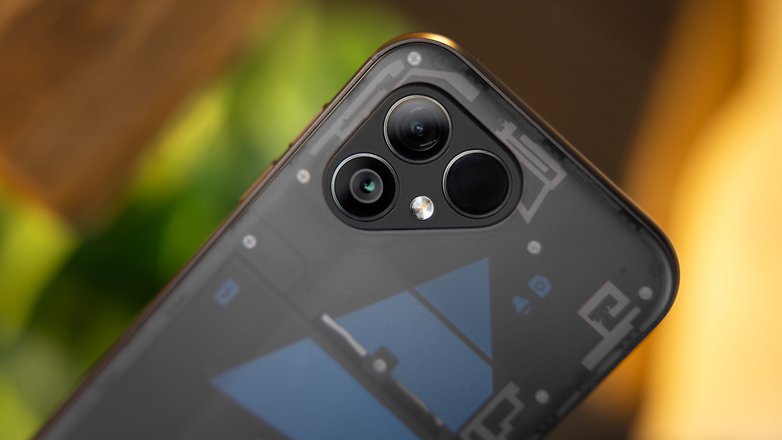 Would a Fairphone 6 with an ultra-high-end spec sheet be possible?
Could we imagine a Fairphone with a Snapdragon 8 Gen 3, for example? Technically, it would be possible, but...
When we talk about sustainability, we're talking first and foremost about manufacturing processes and supply chains. Fairphone's position on these issues is very interesting, but I'd have to devote a separate article to it.
Sustainability is also, and above all, about the device itself. Software durability and hardware durability. The number of Android updates, the quality of manufacture, and the availability of spare parts.
And it's this imperative durability that means Fairphone can't, at present, use the highest-end components in its smartphones. I explained this in a comprehensive article with Agnès Crepet, Fairphone's Software and IT Longevity Manager.
In this article, we learn that the maximum number of Android updates a manufacturer can offer depends very largely on the SoC manufacturer. The longer the support, the less profitable it is for the chipmaker. So you have to fall back on less premium SoCs that are integrated into a large number of devices.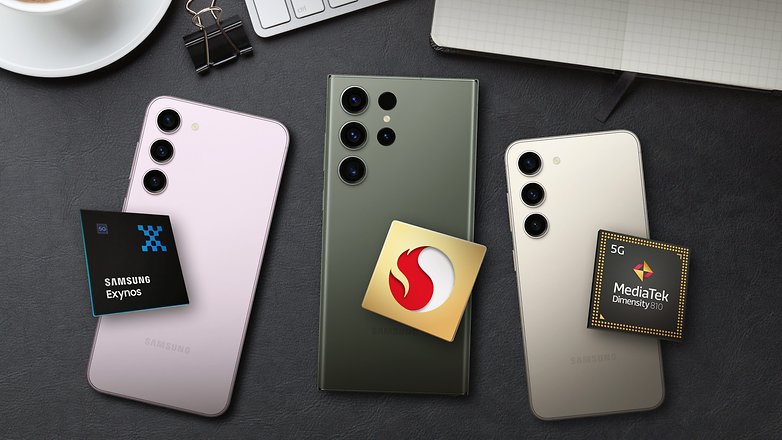 But let's imagine that Qualcomm literally flips a switch. The company appoints a new CEO who is ultra-hardcore on environmental issues. A hardcore environmentalist who decides that the Snapdragon 8 Gen 3 will be supported for at least 8 years.
Under these conditions, could Fairphone consider making a more premium smartphone? "Yes," Miquel Ballester begins by conceding, but not without cracking a smile. "But then it comes down to price. We're a small company. We don't have the economies of scale of the big manufacturers. We're not more expensive because we're more durable. Most of the money we make goes back into buying components."
"Even today, with the Fairphone 5, we still don't have access to all the components we want. We can't be too exotic because we don't have the volume," laments Miquel Ballester.
Is a sustainable and mainstream smartphone incompatible?
It's clear that one of the major challenges for a manufacturer like Fairphone is volume. You need to sell more smartphones to be more attractive to suppliers, and so get better components to make better smartphones and sell more smartphones, and so on.
This circle can be both virtuous and vicious. Is releasing a smartphone every two years really sustainable, for example?
"It's all a question of balance. We have to play the game, use the business to do something good, while making sure that our objectives always correspond to our commitments."
"At the moment, I feel we've found the right balance in terms of our marketing cycle. We release a phone every two years, and we've found that this is the right time to be relevant in the market, to have a media moment where we can present new products, to attract the attention of network operators. You can't go to a network operator with a chip that's three years old."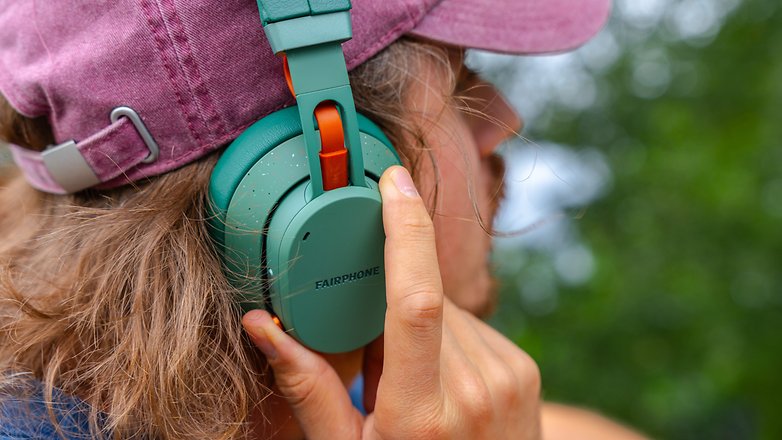 Conclusion
Personally, I don't think we'll ever achieve the perfect balance. There will always be technical concessions to be made if we want a sustainable and ethical smartphone. But I don't think that's a bad thing.
With the Fairphone 5, for example, I think the user experience is right up there with what you'd expect from a smartphone in 2023. And I really want to get away from this obsession with technical specifications.
That's probably easier for me to say, as I don't buy the smartphones I use on a daily basis. The brands lend them to me for testing. And the desire to get value for money is a perfectly legitimate feeling. I'm not judging anyone.
I simply believe that manufacturers' blackmail of performance and novelty is a toxic strategy. Numerous surveys in Europe show that people want to use their smartphones for longer. Read the preparatory study for the European Ecodesign directive. You'll see that durability is a far more important purchasing criterion than we might think in our little tech bubble.
Even apart from any ethical considerations, I want to keep my smartphone longer. I want its performance to remain stable for longer. I want to be able to repair it or have it repaired without a hassle even after two years. I want to receive updates for longer.
And I'm increasingly inclined to "sacrifice" a certain comfort that comes with the illusion of having a super-powered smartphone in my hands. How about you?