Sony XZ2 Premium display review: needlessly beautiful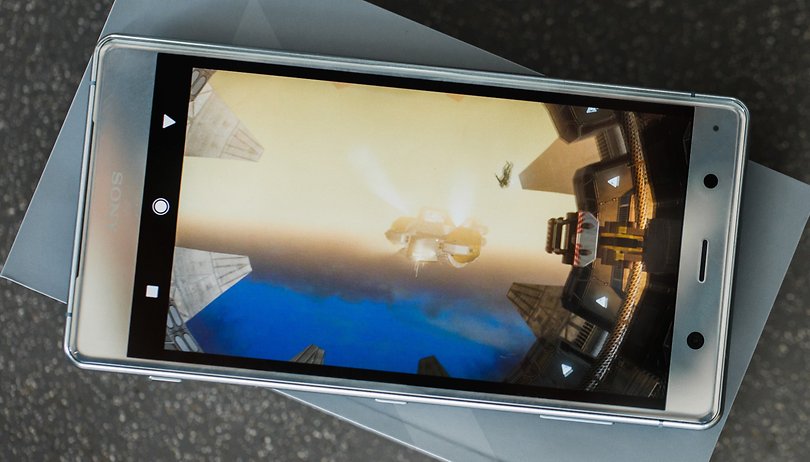 When it comes to smartphone displays, opinions are divided. Is Full HD enough, or will only QHD suffice? In our Sony Xperia XZ2 display review, we ask if 4K is really necessary on a modern smartphone.
Sony likes to show off with its resolution and pixel density on its premium line of smartphones. No other phone on the market currently offers a resolution as high as 3,840 x 2,160 pixels, with a pixel density of 765 ppi. Only its predecessor, the Xperia XZ Premium, was able to achieve a higher pixel density (807 ppi), and that had a smaller screen.
In terms of pixel density, then, Sony is top of the class, but the Japanese manufacturer is deliberately refusing to follow the trend towards the 18:9 format. The rest of the market seems to be doubling down on people who want to display content without restrictions on a premium device. It's a logical move but, even with an 18:9 display format, you can watch movies and digital content, if you don't mind putting up with the black bars on the side.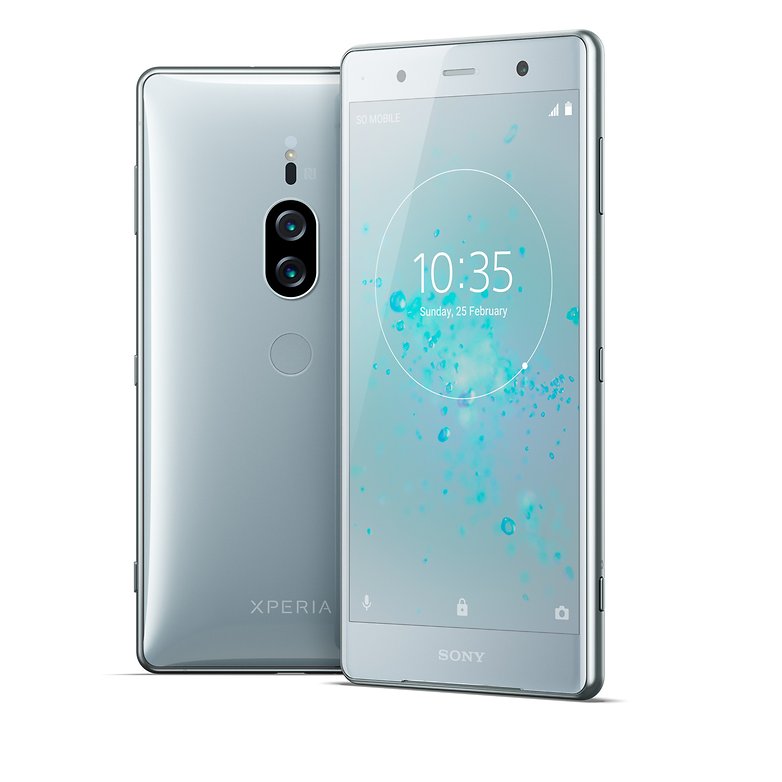 Bezel-less display? Not on the XZ2 Premium
Speaking of those black bars, the display bezel on the XZ2 Premium is already enormous, especially on the top and bottom. Even though Sony has integrated a second, front-facing speaker at the bottom, the XZ2 Premium has proven that it can also be narrower.
Back to the resolution then. Although it is advertised that it has a resolution of 3,840 x 2,160 pixels, the maximum setting is not available for every app. In addition, the display supports HDR content, such as video content with a high dynamic range. You can watch HDR video on YouTube, Netflix or Amazon Prime, or you can record them yourself with the new dual camera. We will look at this in a separate article, though.
Like the XZ2, the XZ2 Premium is also capable of up-scaling SDR content to HDR content via the in-house X-Reality technology. This function is integrated to convert contrast, color and sharpness from normal video content to produce something that is almost at the level of true HDR videos.
Of course, we looked under the glass display of the XZ2 Premium with our measuring device and we must say that displays from other manufacturers, such as that on the Galaxy Note9, are often better calibrated. Our XZ2 Premium, for example, does not cover the DCI-P3 color space specified for digital film projections.
Technically brilliant, but hardly any advantages in everyday life
All self-respecting video junkies like to promote these technologies, but how much of those outstanding-looking demos translate into everyday everyday usage. Hardly, in fact. Most of the time you spend on your smartphone is on Facebook, Twitter, browsing web content and using various messenger apps like WhatsApp. And what about listening to music? Of course, for YouTube, Netflix and Amazon Prime video, it is possible to find content that is streamed in 4K HDR, but it's rare. Sure, it gets better every year, but let's be honest: how much 4K HDR video do you want to watch on a screen that measures 5.8 inches, on the subway with changing light conditions? Even if you do, you wouldn't describe the difference as life-changing by any means. Even the impressive-sounding upscaling HDR feature can't work wonders in everyday life.
Conclusion: The display on the XZ2 Premium is not the highlight
The display of the Sony Xperia XZ2 Premium is good, but good in 2018 no longer cuts it for that premium feel. However, Sony has long since shown with its own TV division where the journey in the premium market is heading: OLED. Instead of 4K, Sony should follow its competitors, whether from South Korea or China, and also opt for OLED panels in its premium smartphones. The know-how is clearly available at Sony, so what is stopping it being used by Sony Mobile?