Sony Xperia Z3 vs Sony Xperia Z2: an unnecessary update?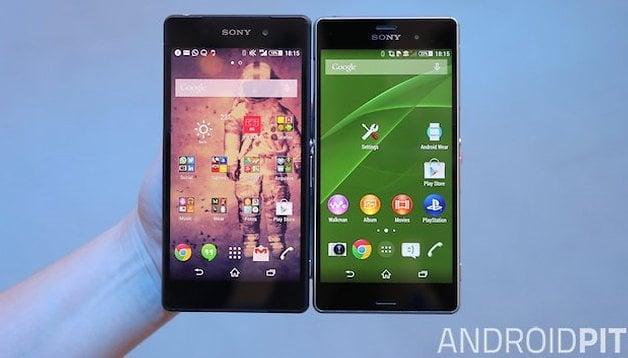 Some hardware updates are a bit like new U2 albums: they're pleasant enough and everybody's doing their best, but you can't help feeling you've heard it all before. Can relatively minor updates make Sony's smartphone more interesting? The screen's the same, despite a few improvements. The camera's the same (aside from an increased ISO count). The Android version is only a few points newer. Even the processor is only slightly faster. Is the Xperia Z3 really worth a whole new version number? NEXTPITTV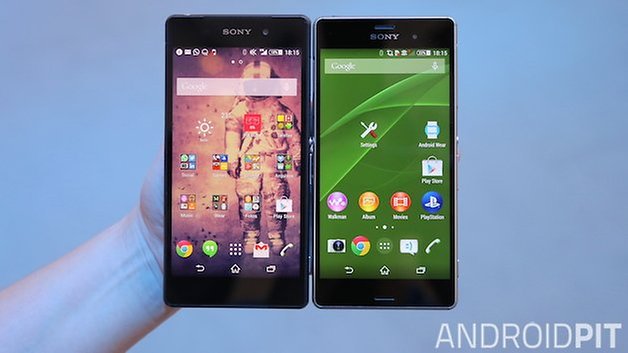 Sony Xperia Z3 vs Sony Xperia Z2: display and screen
According to Sony, there's no difference in the 5.2 inch full HD displays of the Xperia Z2 and the newer Xperia Z3, although the Triluminous technology has been tweaked to offer better distribution of colours to deliver a "20% improvement in quality". An extra sensor can detect bright sunlight and adjust screen colours accordingly.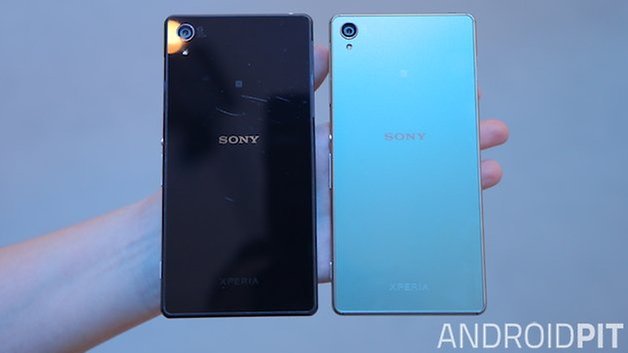 Sony Xperia Z3 vs Sony Xperia Z2: design and build quality
The Z3 doesn't look hugely different to its predecessor but it's thinner and very slightly heavier (152g compared to 148g). It also comes in two new colors - metallic green and copper - and its water resistance is good for up to 30 minutes at a depth of up to 1.5 meters.
Sony Xperia Z3 vs Sony Xperia Z2: processor and RAM
Both Xperias pack 801 Snapdragon processors. The Z2 runs at 2.3 GHz and the Z3 2.5 GHz, and both devices have 3GB of RAM.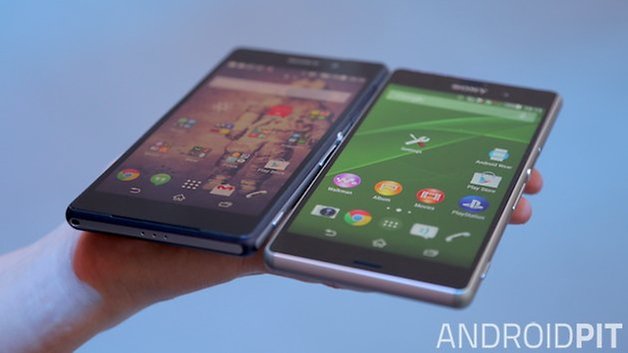 Sony Xperia Z3 vs Sony Xperia Z2: operating system
Android L won't be out in time for the Z3 launch and that means both devices will run Android KitKat, albeit 4.4.4 in the Z3 compared to 4.4.2 in the Z2. The Z3 will get a new version of Sony's Xperia UI too.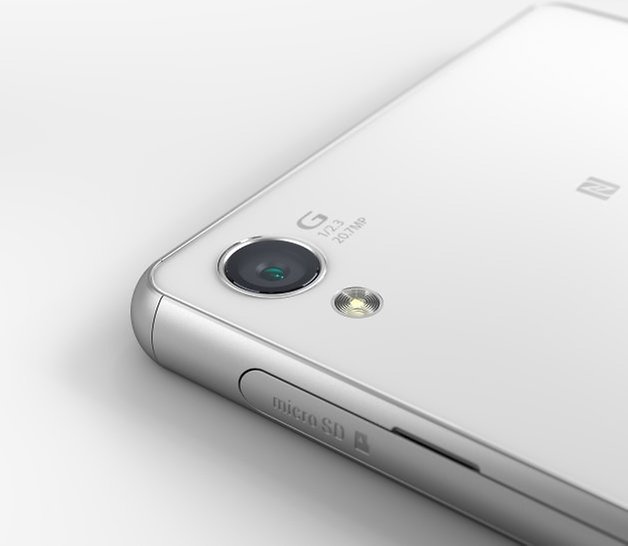 Sony Xperia Z3 vs Sony Xperia Z2: camera
No changes here: the Xperia X2 camera was already pretty great, and Sony's kept it for the new version. As before, it gets awfully warm when you're recording 4K video.
Sony Xperia Z3 vs Sony Xperia Z2: battery
Sony promises two-day battery life in normal use for the Z3, but the battery is actually smaller than its predecessor: the Z2 has a 3200 mAh battery and the Z3 3100 mAh. We'd take that claim with a pinch of salt.
Tech specs
| | XPERIA Z3 | XPERIA Z2 |
| --- | --- | --- |
| CPU | 801 Snapdragon 2.5 GHz | 801 Snapdragon 2.3 GHz |
| RAM | 3 GB | 3 GB |
| DISPLAY | 5.2 inch Full HD | 5.2 inch Full HD |
| CAMERA | 20.7 MP | 20.7 MP |
| INTERNAL MEMORY | + 16 GB microSD | + 16 GB microSD |
| DIMENSIONS | 146.5 x 72.4 x 7.3 mm | 146.8 x 73.3 x 8.2 mm |
| BATTERY | 3100 mAh | 3200 mAh |
| WEIGHT | 152 g | 148 g |
| CERTIFICATIONS | IP 68 | IP 67 |
Early verdict
We like the Z3 a lot, but it's clearly a point upgrade - a Z2.1 rather than a 3.0. It's still a very capable smartphone that's ahead of the competition in many areas, but if you've got the previous model you won't be in a huge rush to upgrade.
What do you think? Did Sony really come out an improved device?