Sharp Aquos Crystal review: the best value device on Android? [new video added]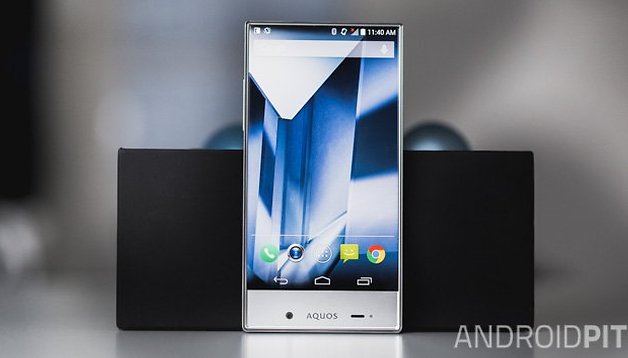 When looking at the promotional material of the Sharp Aquos Crystal, you'd be forgiven for thinking it was a premium device: the unique, bezel-less design gives off a fantastic illusion of quality. But the Aquos Crystal isn't a high-end device, actually, it's nowhere near. What it is, however, is one of the best value handsets on Android. Find out why in our Sharp Aquos Crystal review.
Good
Unbeatable value

Bezel-less design

Good battery life

Strong HD display

Decent rear-camera

Mostly intuitive gestures
Bad
Ugly rear design

Non-removable battery

No NFC
Sharp Aquos Crystal design and build quality
The Aquos crystal is an eye-catching device and has made a name for itself thanks to the bezel-less design. Aside from the unfortunately distracting bottom panel, the front of the device looks stylish and it's quite unlike anything else found on current smartphones. Its completely squared edges and silver front give it a "business" look, and is pleasingly weighty. The front-facing camera sensor is located on the bottom expanse of the device alongside the proximity sensor and notification LED.
The volume rocker can be found on the left-hand side and micro USB port on the bottom. The bezel-less design means you won't find a speaker at the top of the device, rather the sound is produced by vibrating the entire handset. Despite this, the call quality is rather good. However the Aquos Crystal's microphone isn't particularly strong, though this is only a problem people who receive your calls.
The power button is located on the top-right of the handset. It's an inconvenient placement for right-handed users, but a few software features means you may not find yourself using it so often anyway (more on this later).
Looking at the front and side panels, the Aquos Crystal certainly appears to be a high-quality handset, but things fall apart when you arrive at the rear of the device.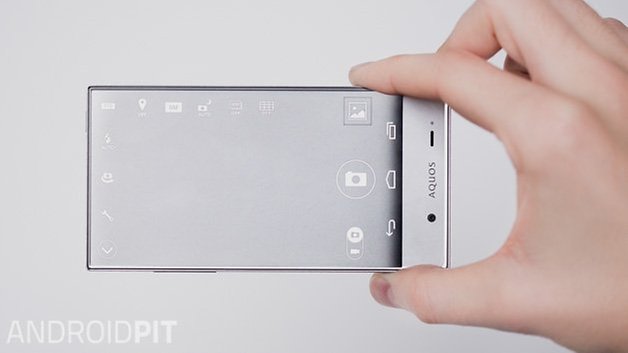 The textured plastic back panel, while excellent for grip, is at odds with the rest of the handset, looking awkward with its dimpled matte white surface. The shape of the rear is also something of a disappointment. If Sharp had managed to keep the device as thin as its edges, it would have been a real gem in terms of aesthetics. But the raised plastic completely breaks the illusion of quality and sophistication. It's not that the rear looks terrible in-and-of-itself - lying face-down on the desk it has a certain charm - it's just such a stark contrast to the rest of the device. A sturdy, grippable device with great looks from the front ends up looking slightly awkward.
The rear camera and flash sit on the reverse at the top-middle, and a single speaker is located on the back of the device, which reproduces audio to a satisfactory standard.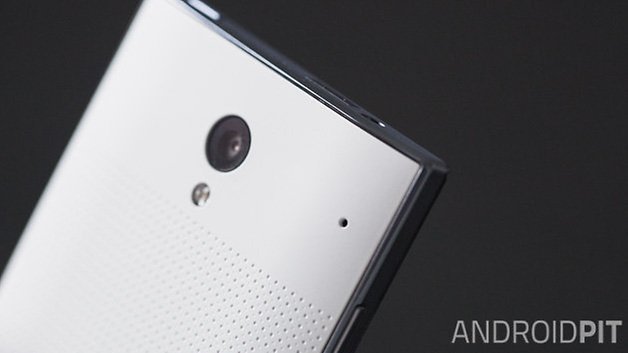 Price and release date
The Sharp Aquos Crystal price is currently set at an incredibly attractive 129.99 USD with Boost Mobile (off-contract), down 20 bucks from its 150 USD introductory price. The Aquos Crystal release date was October 10th, 2014.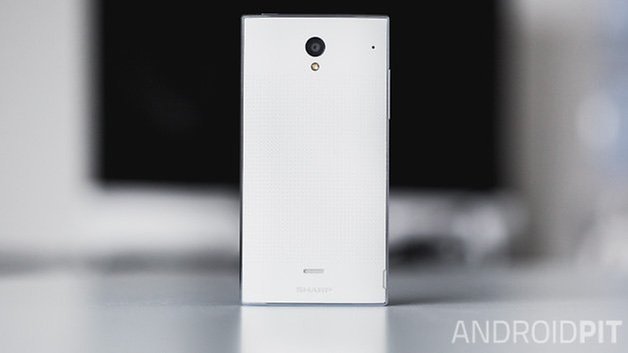 Sharp Aquos Crystal display
The Aquos Crystal screen looks great in terms of design and it's also strong performer. At 1280 x 720 pixels with approximately 294 pixels per-inch, it won't knock your socks off next to other modern flagships, but it presents amazing value at its price bracket. The overall picture is clear and warm: sharp's prowess with TV display technology paying off, with HD videos and pictures both looking smooth and vibrant.
On the downside, it's certainly not high-contrast, with text sometimes looking a little faded, and it's a shame that its "whites" tend towards a slight pink hue. Overall, though, Sharp has made this low-cost devices HD screen look pretty special.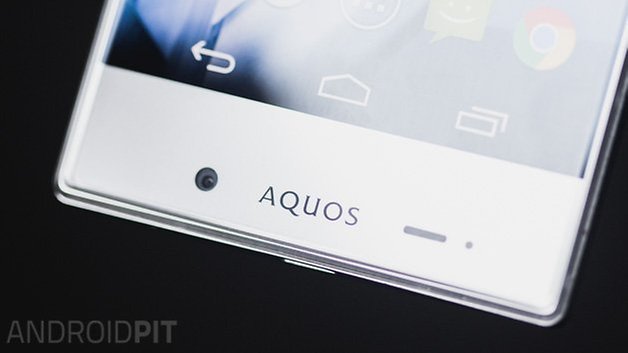 Sharp Aquos Crystal software
Running a stock version of Android KitKat 4.4.2, with Android 5.0 Lollipop yet to be confirmed for it, the Aquos Crystal comes with some prepackaged Boost apps such as Boost Music, Boost Wallet, and Boost Zone. All of the "Boost" branded apps can be uninstalled though, which is nice to see.
The Aquos Crystal does feature some very intuitive gestures, and some not-so-intuitive ones. Swiping to activate the screen is a simple alternative to "knock on" or "tap to wake" (something of an essential feature now for myself) and it works every time. "Turn OFF when placed on table" is also effective, especially for those with a desk job.
As previously mentioned, the power button is awkwardly placed for right-handers, so I wanted to use "Shake OFF" (whereby a simple shake will turn the display off) to lock the device, but ultimately it wasn't very effective. I almost tossed the handset across the room trying to switch the screen off with this method - it's just not worth the hassle.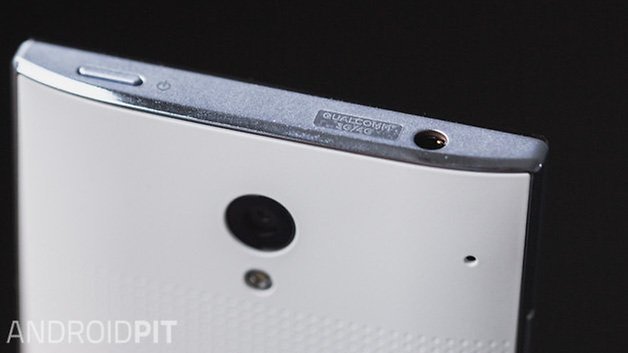 One gesture I really wanted to like, but didn't, was the screenshot gesture. Swiping your hand across the top of the device takes a screenshot, but it's so easy for it to fail by bringing down notifications, or just doing nothing at all, that it's usually better just to do it the hardware way. Sometimes it does it by accident when I'm trying to pull down the notification shade, filling up the internal storage with unnecessary screenshots.
"Stay ON" while holding the device is a nice idea: if it worked it would mean the screen stays on while you have it in your hand. But unless you're moving the handset, this is another gesture that promises more than it delivers. Gestures are a fickle thing, but I admire Sharp's attempts and I'll let you decide for yourself how useful they are in the end.
Audio
The Aquos Crystal has a single speaker on the bottom which is optimized thanks to included harmon/cardon audio software. You will only hear the difference when using this feature in certain circumstances, and only while listening with headphones, but it's a welcome free addition. The Aquos Crystal's lone rear-side speaker is loud enough, but you won't want to listen to your favorite tracks on it: it's understandably tinny.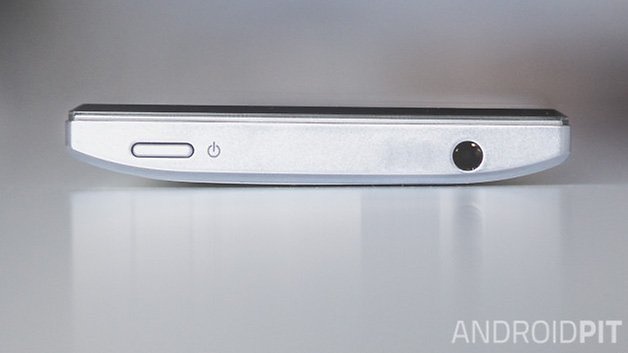 Sharp Aquos Crystal performance
The Sharp Aquos Crystal features a quad-core Snapdragon 400 clocked at 1.2 Ghz with 1.5 Ghz of RAM and I experienced no lags, stutters or slowdowns (despite the fact that this is the same processor found on the Samsung Gear Live and LG G Watch smartwatches) during my time with it.
It can't handle the most powerful games without a few dips in performance - even installing them can take a while. But doing intensive work online with 20 tabs open isn't going to be smooth, yet I didn't notice any problems in my day-to-day experience. And it isn't exactly designed for productivity or high-end gaming.
The Aquos Crystal comes with 8 GB of internal storage, but only 4 GB of this is available. Thankfully, it is expandable up to 128 GB with a micro-SD card.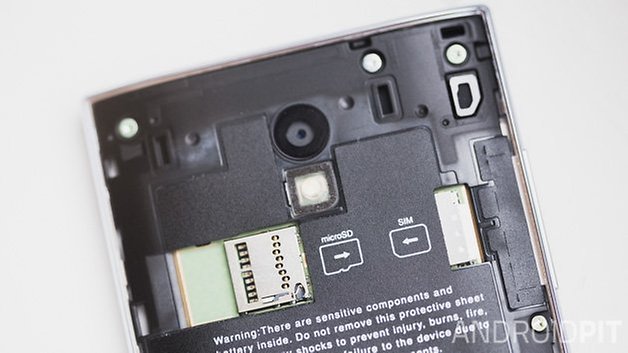 Sharp Aquos Crystal camera
The Aquos Crystal's rear-camera comes in at 8 MP and, like most of the Aquos Crystal components, it represents good value for money. Overall pictures are bright and colors are well represented, though it can be very noisy, and shots can sometimes come out blurry even with anti-shake on. The camera quality won't "wow" you by 2015 standards, but it's basically the same as the camera on the Nexus 5 (not that the Nexus 5 camera is particularly good) and it's featured on a device which costs well under half the price.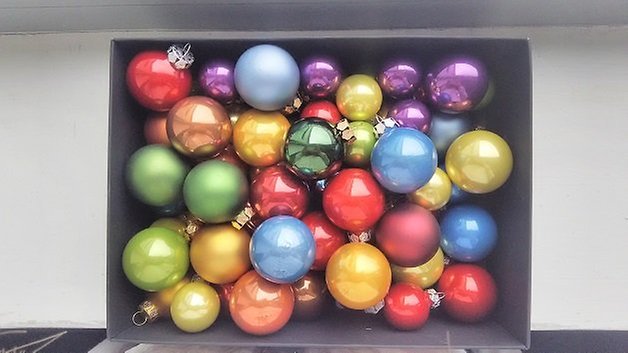 The camera is also slow to focus and the white balance isn't great, but despite all of the quibbles it's a good effort, and contrast and color saturation are both decent for the price.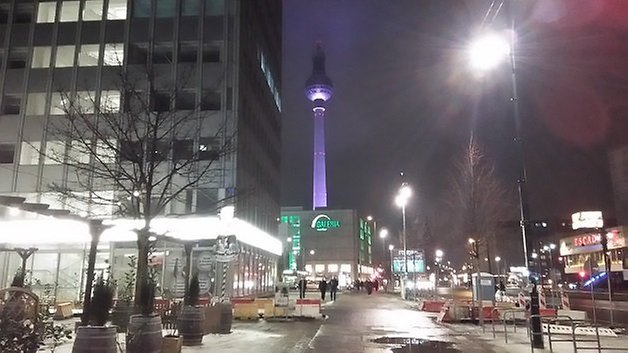 The front-facing camera is passible. It's located on the bottom of the device, and the Aquos Crystal reminds you to turn the device upside down to take a classic portrait selfie, which is an acceptable price to pay for the bezel-less design (the display takes up the space in which front-facing cameras are usually placed). One minor complaint is that taking landscape selfies requires you to tap the screen. There is no hardware button to snap pictures, and it's hard to hold the device in either hand and tap the screen without covering the sensor.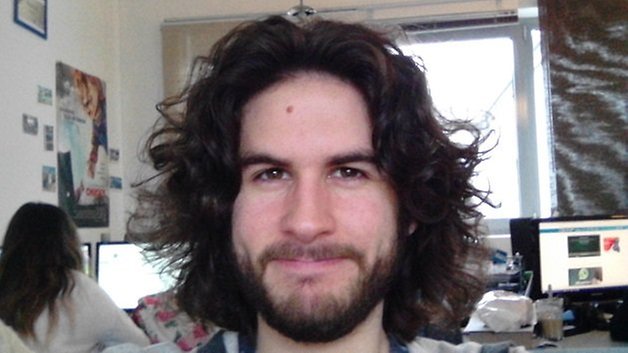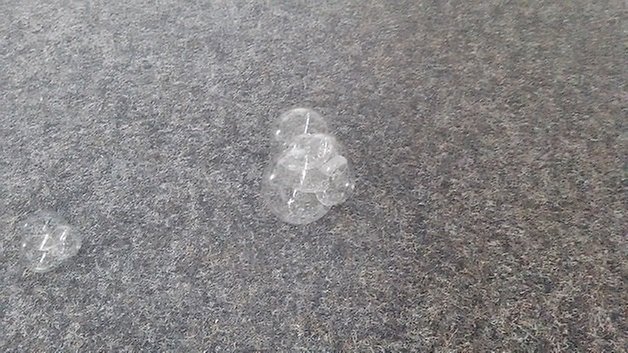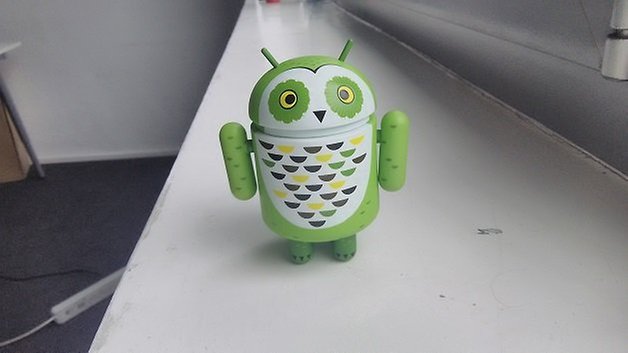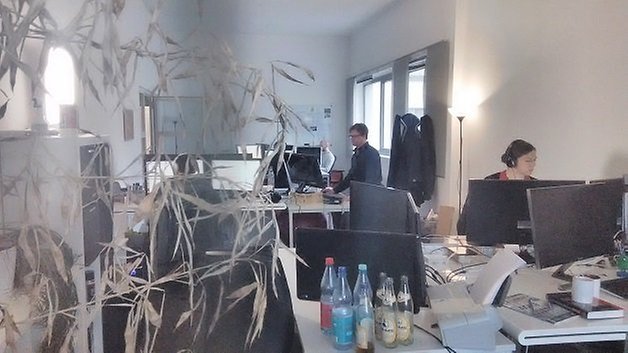 Sharp Aquos Crystal battery
There isn't a lot to power here. The Aquos Crystal processor can be found in smartwatches, and the display has a (relatively) low pixel count. The result? The Sharp Aquos Crystal battery life is above average for today's smartphones.
During the time I played with it, it breezed past a day of battery life thanks in part to its useful screen-off gestures. The ever elusive two-day benchmark was also achieved on a number of occasions, but only with less messaging and web-browsing involved. You'll always get by for 24 hours on a full charge, but you'll probably put it on every night with some video watching, music playing and web browsing.
The battery isn't removable, however, which might come as a disappointment to some people.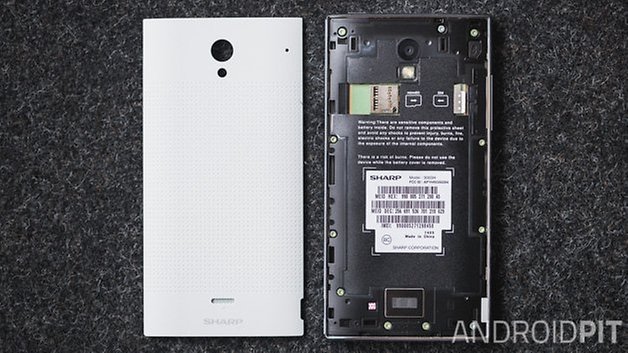 Sharp Aquos Crystal technical specifications
Final verdict
Once you get past the fact that the Sharp Aquos Crystal isn't as high-quality that it appears, and view it for what it is (a low-cost device), you realize how much it has to offer.
It has very little competition in the entry-level category; at 129 USD off-contract, what else can really compete? The Moto E is a little cheaper but doesn't perform as well, and the current budget king, the Moto G (2014), has a better processor but it costs around 30 percent more (179.99 USD).
When you look at the downsides, there really aren't that many. Lack of NFC and a removable battery aren't exactly deal-breakers, and the rear design might even be all right with you.
The only real problem with the Sharp Aquos Crystal is that it initially fools you with its cool design. This isn't an amazing new flagship; it's an incredibly impressive value effort that will easily make its way onto "best cheap Android phones" lists from now on. It has to.