Poll: The Samsung Galaxy S8 is the most coveted Android smartphone, but...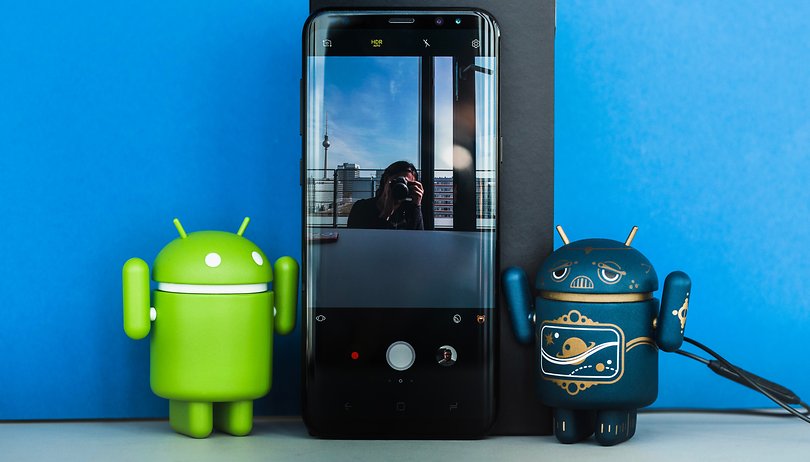 Whether you like it or not, the Samsung Galaxy S8 is the most coveted Android smartphone so far this year, and there are many reasons for its popularity and success. However, even though the smartphone had an idyllic start to it's career, it isn't perfect. Several months have passed since its release, and we'd like to know what you didn't like about this device, and what you'd like to change if you could.
While the prices can scare off many users, the Galaxy S8 and S8 Plus are undoubtedly the most popular Android smartphones on the market today. There's nothing surprising about this given the numerous arguments in their favor, and Samsung's marketing campaign makes it difficult not to be informed of their availability.
Nevertheless, despite all of its qualities, Samsung's smartphone is not exempt from all criticism, as many users were disappointed by some of its features. First of all, the battery doesn't last a whole day, and in most cases it'll be necessary to charge the battery by the early evening.
The fingerprint reader is somewhat disappointing too. Not in terms of efficiency or speed (it does rather well in those areas), but in terms of its positioning. Although rumors indicated that it would be replaced with an optical fingerprint scanner, Samsung finally decided not to implement this technology and keep its traditional fingerprint reader. However, due to the bezel-less design of the smartphone, the South Korean manufacturer has opted for a fingerprint scanner at the back of the smartphone, to the right of the camera lens. Even though it's not difficult to unlock the device or to access the notifications tab, it makes you touch the camera lens in the process of unlocking the phone, making it necessary to clean it before taking photos sometimes.
Another disappointment that comes to mind is its digital assistant, Bixby. When Samsung introduced its assistant, we imagined it would arrive quickly onto its smartphones, but to this day, it still hasn't. What's worse is that Bixby has difficulty learning languages ​​because of a big data problem. As a result, it's likely that we'll be waiting for months before it's widely available in English.
It's up to you to tell us what you would like to change on this device. Don't hesitate to comment on this article if your answer isn't listed in the survey.