Samsung Galaxy S8 and S8+ teardowns reveal bad news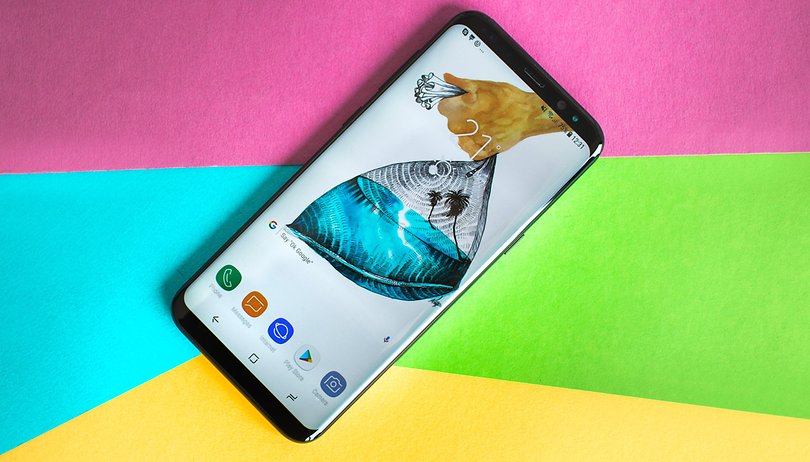 If you've already pre-ordered your shiny new Samsung flagship, or you're merely considering getting one, you might like to know if the phone will be easily repairable when that almost inevitable drop or crack occurs. Well, iFixit has done a full teardown of the Galaxy S8 and S8+, and given both a rather poor repairability rating. Read on for the details.
These days, we spend hundreds on the latest and greatest tech, while companies make their devices so tough to repair that you have to give up and buy a new one instead. Planned obsolescence, to say the least, is annoying - and it looks like the Galaxy S8 and S8+ are going to be especially difficult, as the repair website iFixit has given them a four out of 10 repairability score in the latest of their many teardowns.
Why such a poor score? Due to having glass on both the front and back, you've got twice the chance of cracking - plus, these glass panels are held in place with strong adhesive, making the phone more difficult to open up to make internal repairs. Worse yet, the curved screen means that replacing the glass on the front without destroying the display is "extremely difficult." Yikes.
On the up side, though, some of the components inside (the headphone jack and fingerprint sensor, for example) are modular, so they can be replaced easily. The battery can theoretically be replaced, too - however, again, the adhesive on the rear panel makes accessing the phone's internals tough.
Samsung's S series has had an interesting evolution when it comes to the back panels of their devices. Unlike its Galaxy S5 predecessor with IP67 and a removable back and battery, the Galaxy S6 was given a glass back, making the battery non-removable - effectively giving the device a shorter lifespan. Since battery capacity wanes over time, and the battery wasn't easily replaceable, this was basically a built-in expiration date. That was the main downside to having a shiny glass back and being thinner and lighter than the S5. While planned obsolescence is becoming more prevalent in mobile phones, at least the S8, and the S7 before it, have an upside that the glass-backed S6 didn't enjoy: IP68 certification. We may have lost the removable battery, but we (eventually) gained better waterproofing. Samsung gives, and Samsung takes away.
The S8 and S8+ are both beautiful devices, but the way they have been put together makes them prohibitively difficult to repair. A phone covered in glass on both sides is an accident waiting to happen, making this a real issue to consider before purchasing one of Samsung's latest flagships.