Samsung Galaxy Note Edge review: is this the best phablet you can buy?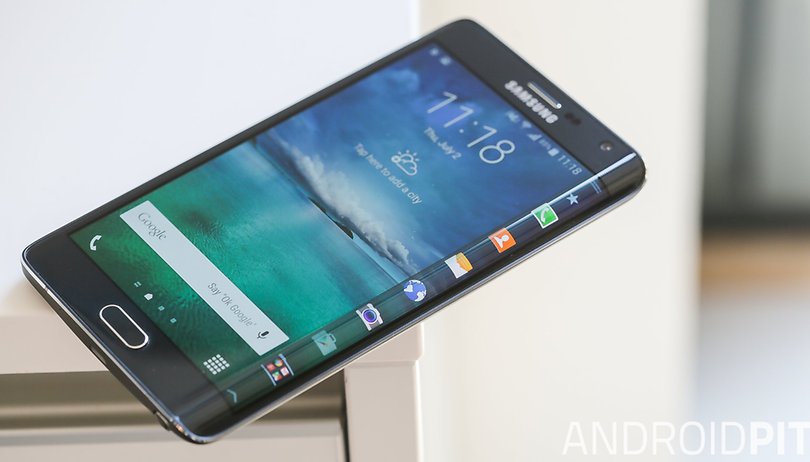 The Galaxy Note Edge burst onto the scene as the Galaxy Note 4's sister device in November last year. The Galaxy Note 4 was a comparatively straightforward phablet, while the Galaxy Note Edge had a trick feature: a display with a curved edge.
Ahead of the announcement of what we believe will be another pair of Samsung phablets at IFA 2015, we're taking a look back at the Galaxy Note Edge to see how it holds up in the light of the upcoming Galaxy S6 Edge, and what we can expect from the next devices in this series. Read on for our full Samsung Galaxy Note Edge review.
Samsung Galaxy Note Edge Android update
Good
Original, attractive design

Superb camera

Glorious display

Superior performance
Bad
Seriously expensive

Edge screen functions not essential
Samsung Galaxy Note Edge: All deals
Samsung Galaxy Note Edge release date and price
The Galaxy Note Edge price is between 750 and 1,000 USD, depending on where you live. It's currently available off-contract for 799 USD with Verizon for the base model, whereas AT&T sells it off-contract for 965.99 USD. On Amazon you can now pick it up for 720 USD for the unlocked international version.
The Samsung Galaxy Note Edge release date was November 14, 2014.
Samsung Galaxy Note Edge design and build quality
The Galaxy Note Edge looks almost identical to the Galaxy Note 4: the same metal frame, almost the same diagonal display (5.6 inches instead of 5.7 inches), the same S Pen, the same rear panel. The dimensions are similar at 151.3 x 82.4 x 8.3 mm. Where it really differs is in the additional curved display housed on its right side.
This display isn't just for aesthetic purposes, but offers functionality which separates the Galaxy Note Edge, not just from the Galaxy Note 4, but from every other smartphone running Android. We'll delve into how the edge display works later in the review.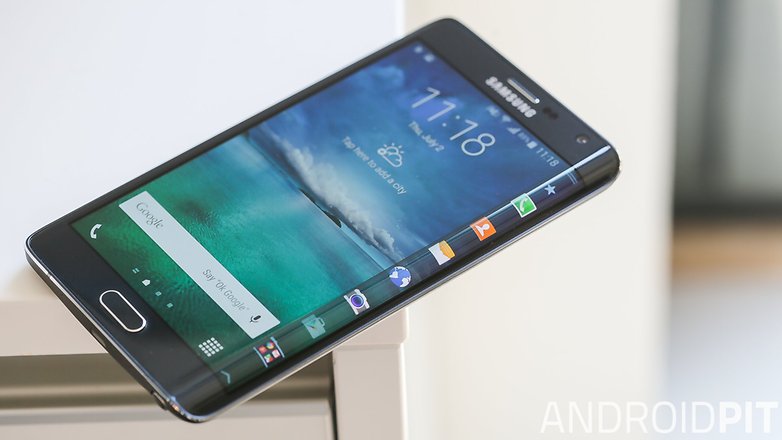 As for the phone itself, it's sturdily-built. The rough texture on the back has decent grip and feels soft. It's a pleasant thing to handle, but unwieldy in certain circumstances. My hands are quite large but I still struggled with it at times, particularly when using the side screen; tapping on it with your thumb when holding it in one hand is tricky.
Moreover, Samsung has moved the power/lock button, usually located on the side of the device, onto the top to accommodate this sloping screen. Though you can unlock the phone with the physical home button, locking it is inconvenient on a phablet of this size.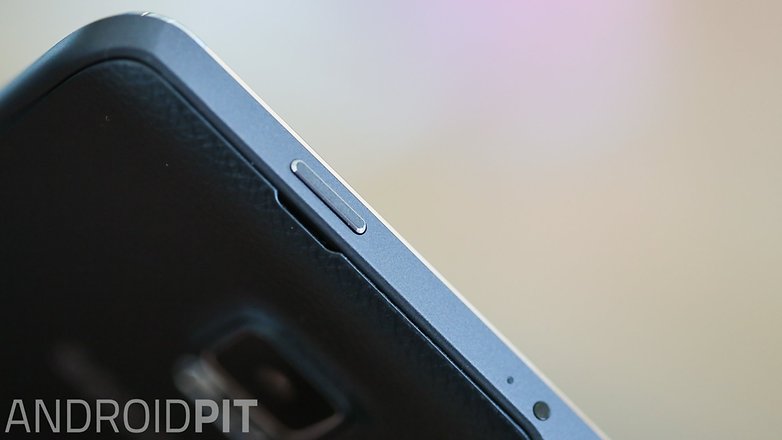 Another problem with how the Galaxy Note Edge handles is that it is better suited to right-handed people. Samsung has included a setting so that you can hold the phone upside down with the edge display on the left, if you're a lefty, but it just feels kind of silly to hold the phone upside down.
Maybe without the Samsung logos on the front and back this might have looked better. Another caveat is that the power and volume button placement make them awkward to reach.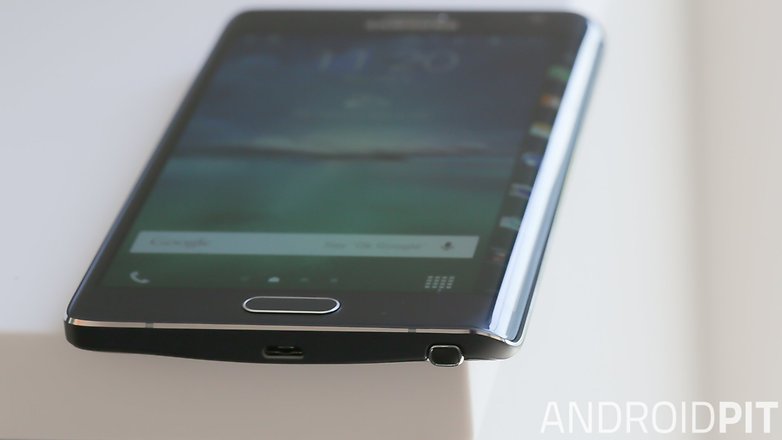 That being said, it's a strange device to operate in one hand anyway, as it's built for use with the Samsung S-Pen stylus, housed neatly in the bottom-right of the handset.
Overall, it's an attractive phablet. It's unique, it has a striped effect beneath its glass face, and you're also treated to that removable back cover, removable battery and expandable storage lacking on the latest Samsung Galaxy devices.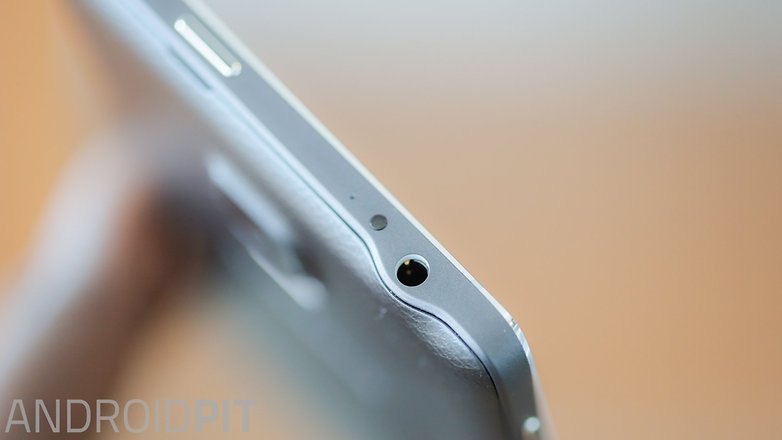 Samsung Galaxy Note Edge display
The Samsung Galaxy Note Edge has a brilliant QHD (2,560 x 1,440 pixels) display, with the edge adding a further 160 pixels to bring the whole screen up to 2560 x 1600 pixels at around 524 pixels-per-inch.
It features Samsung's Super AMOLED technology, which means blacks are true black, and offers incredibly high detail.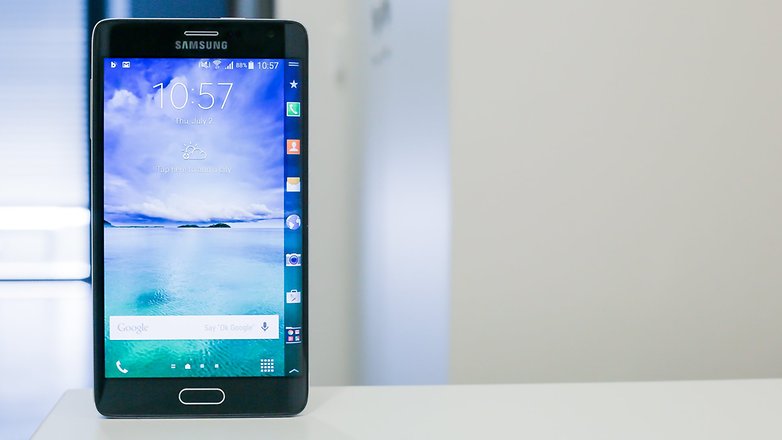 In terms of color representation, this is one of the most neutral displays I've encountered - the whites look almost pure white. The colors are vibrant, contrast is great, it's pin sharp and bright; the Galaxy Note Edge display quality is hard to find fault with.
Outdoor visibility isn't quite up there with the best, especially given the glare which comes from that side screen, but that's not to say it's particularly bad.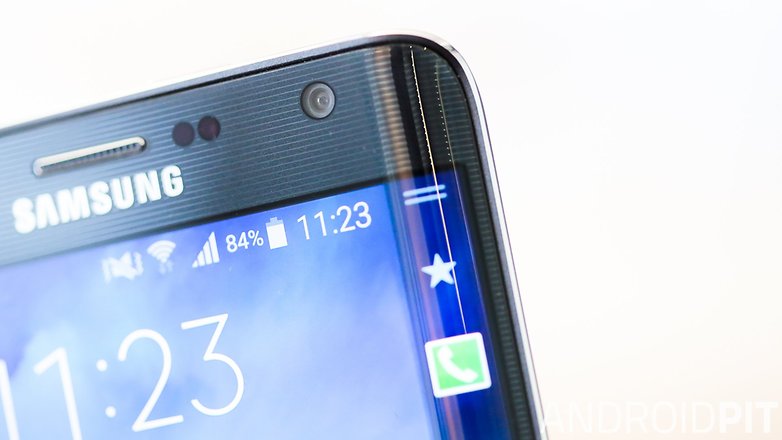 Samsung Galaxy Note Edge software
The Galaxy Note series is known for making use of Samsung's S-Pen Stylus. This is far more than just a replacement for your finger, and combined with Samsung's Air Command menu purpose-built for the stylus, can do some clever things.
These functions act the same on both the Galaxy Note 4 and Galaxy Note Edge, as does the heart rate monitor and fingerprint scanner, so you can consult our Galaxy Note 4 review for a better description of those.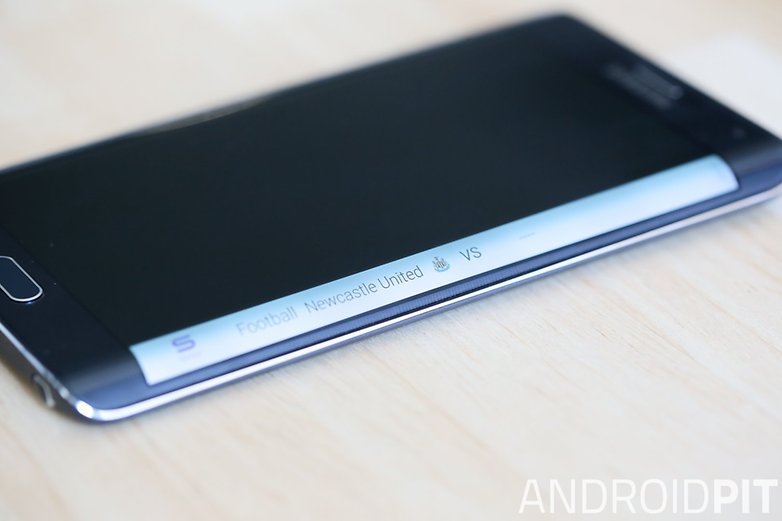 Now onto the display's edge. This is housed on the right-hand side of the handset and can be used with a finger or stylus, but also in one-hand using just your thumb.
The edge can be customized to do a number of things, but by default it acts as a shortcut bar for frequently accessed apps like the dialer, contacts, messages, camera etc., and you can also add your favorite apps there too.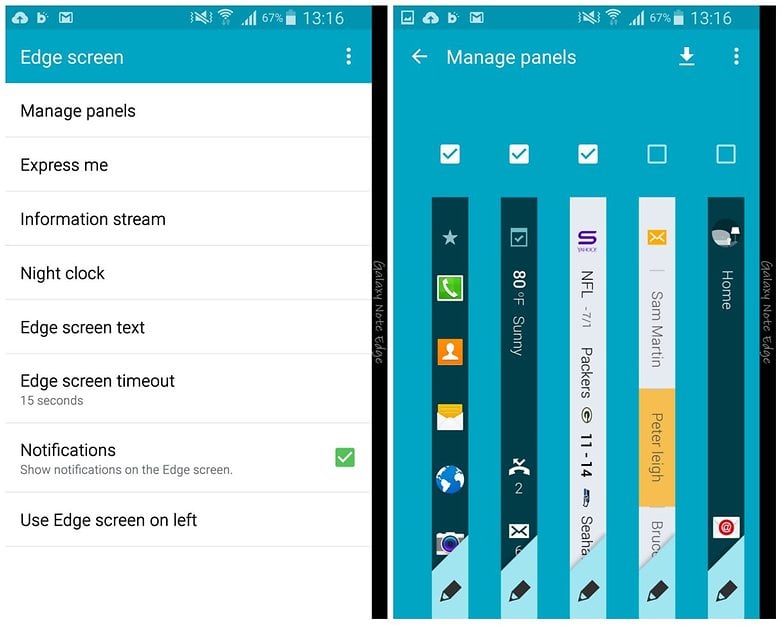 It's in this function that the edge is at it's most usable. Having the internet and camera accessible in a swipe is undeniably convenient. Sure, most people have them on their home screen anyway, but this minor shortcut feels even more natural.
Beyond the shortcuts menu, you can scroll through additional digital panels to display things such as your notifications, sports or weather updates, a pedometer and more. Samsung even made the Look SDK available for developers to have a go at creating additional functions themselves, and there are a number of these available.
Here are some of the other features in the Note Edge settings:
Express me: allows you to choose what the panel shows when it's locked
Information stream: displays missed notifications and updates from your feeds
Night clock: displays the current time and your next alarm on the side panel. This can be set up to work only during the times when you are in bed. One of the other key strengths of the extra display is that it can be viewed easily when lying on its back on a nightstand or table.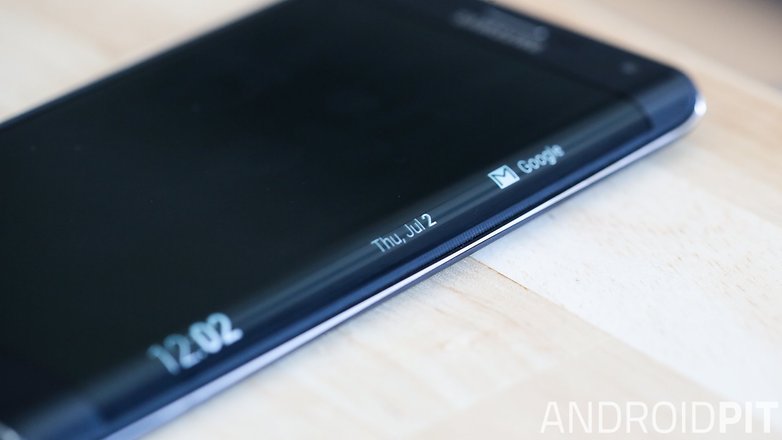 Overall, the Galaxy Note Edge presents interesting features which never feel necessary, and when you accidentally touch the side screen, something which happens quite frequently, be prepared for some frustration.
That being said, the edge display does a sound job of moving out of the way when you don't need it. It's not intrusive when watching videos or playing games, thankfully.
And there's more. When scrolling to the top of the bar, you can change from the frequently used apps to practical tools, like a measuring tape, a flashlight, and a timer. The screen also becomes a nice remote control during video playback and houses the camera controls when in camera mode.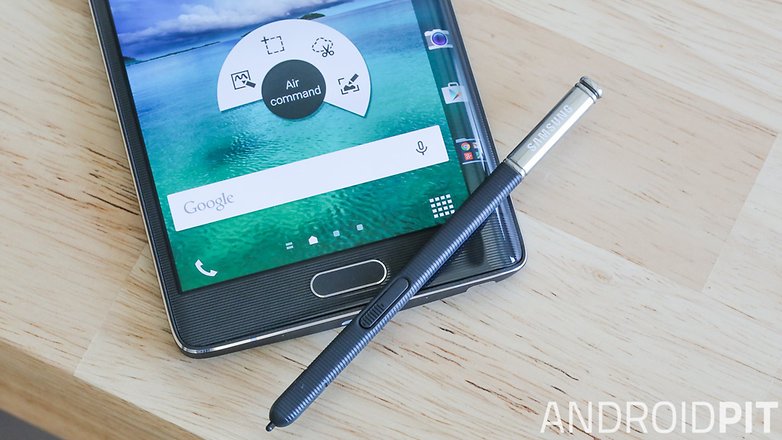 It's interesting to ponder the direction Samsung is travelling with the dual-screen approach. The Galaxy S6 Edge lost the main shortcuts bar, and the edges felt more like part of the overall display, rather than additional ones. The dual displays did make it better for left-handed people, though.
I'm not quite sure how the Galaxy S6 Edge is going to influence the design decisions of the upcoming Galaxy Note 5/Galaxy S6 Edge Plus. Will it just provide the same set of features? It seems cheap, but it's possible. Samsung definitely made the Galaxy S6 Edge edges more subtle.
Samsung Galaxy Note Edge performance
The Samsung Galaxy Note Edge specs are the same as the Galaxy Note 4's and they still hold up as two of the best-performing handsets running Android. The Note Edge comes with a Snapdragon 805, Adreno 420 GPU, and 3 GB of RAM.
The 2014 flagships have been outpacing the 2015 flagships in performance thanks to overheating problems with Qualcomm's Snapdragon 810 chipset, so the Note Edge is even faster than current devices like the Xperia Z3+ and HTC One M9.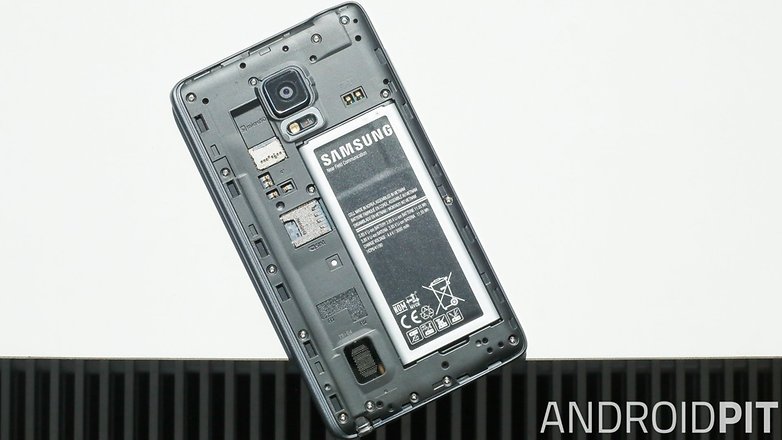 But the edge software is a little sticky at times, and sometimes takes a little long to respond. It's also buggy; during my latest playtest, the flashlight switched on and stayed on for a few minutes despite my best efforts to switch it off. The device was getting pretty hot, also.
Still, these hiccups are rare and don't ruin the experience. Overall it's blazingly fast and has to be to accommodate Samsung's multi-tasking features like multi-window, which lets you open multiple apps in the same space.
The Samsung Galaxy Note Edge arrived running Android 4.4.4 KitKat but can now be upgraded to Android 5.1.1 Lollipop. This is based on the older version of TouchWiz, with irremovable bloatware apps like Scrapbook and Evernote (unlike the more open Galaxy S6's TouchWiz UI).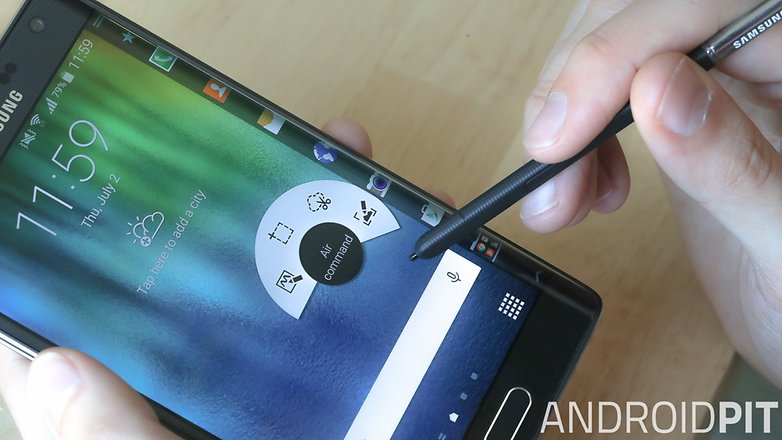 Still, it's fast and smooth for the most part and comes with excellent Samsung exclusives like download booster and the Air Command stylus menu.
The base Galaxy Note Edge model comes with 32 GB of internal memory, expandable to 128 GB via MicroSD, but we've heard rumors that the next line of Galaxy Note devices won't come with expandable storage or a removable battery.
Samsung Galaxy Note Edge audio
For a phone which places a focus on functionality when placed on its back, it's a surprise that that its single media speaker is housed on the rear of the device and provides only passable audio quality.
It's also easily covered when holding the handset. Call quality is also average, but it's not really the main attraction of the Galaxy Note Edge.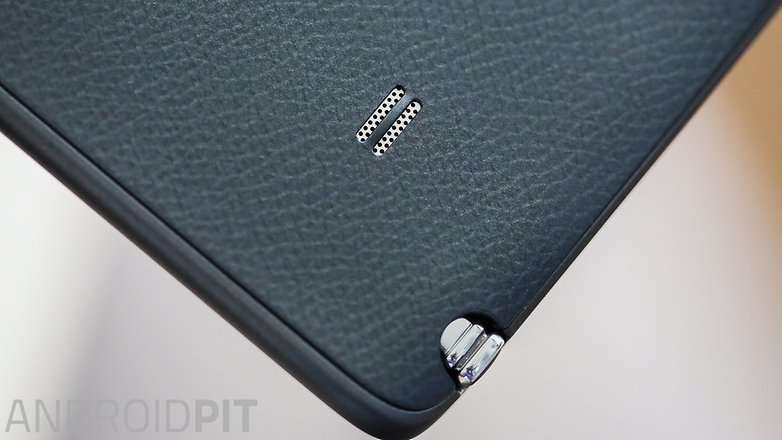 Samsung Galaxy Note Edge camera
The Galaxy Note Edge can produce some spectacular photos. It has a 16 MP main camera with optical image stabilization, auto-focus and LED flash. The auto-focus is incredible when it works and the Note Edge handles bright light very well.
Colors are balanced and detailed: it's essentially one of the best cameras running Android. Between the camera, the display and the performance, the Galaxy Note Edge still proves itself today as one of the best Android phones.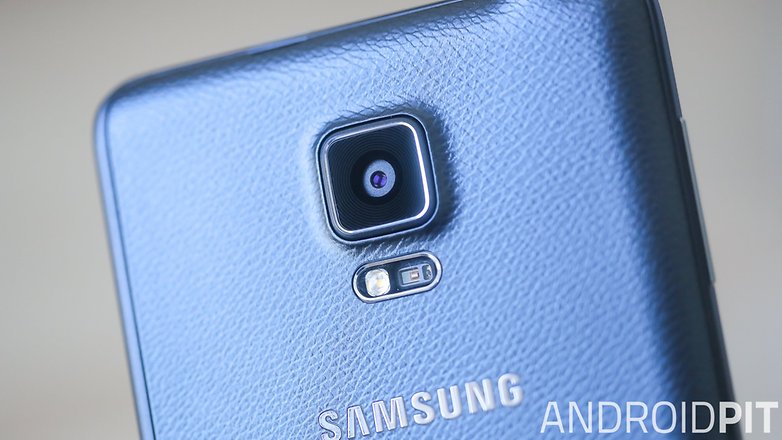 While the camera technology itself is excellent, the way the camera operates is troublesome. Because the camera buttons are attached to the curved screen, they are difficult to access when taking pictures.
While it struck me as a good idea when I first encountered it, this ultimately damages the process of taking pictures quickly, and it's a little unsettling to hold a near 1,000 USD smartphone outstretched, in one hand, while holding it steady on that very thin edge, and trying to snap a picture. Dropping it feels possible at almost all times.
The photos below were taken at the maximum resolution (5312 x 2988) without HDR but shrunk to 1218 x 685 for the website (unless otherwise stated).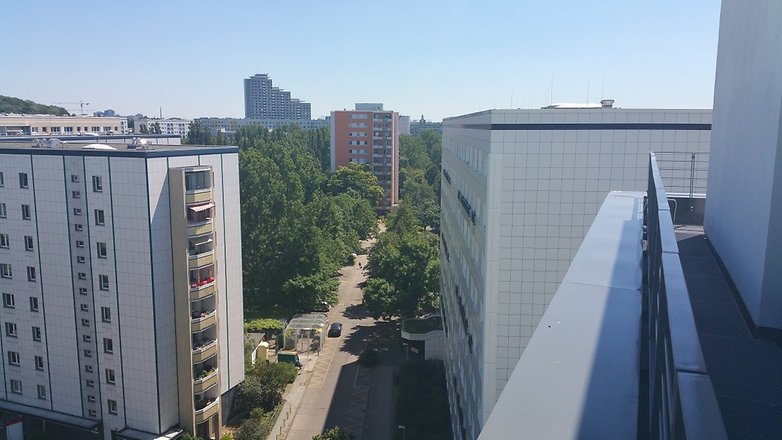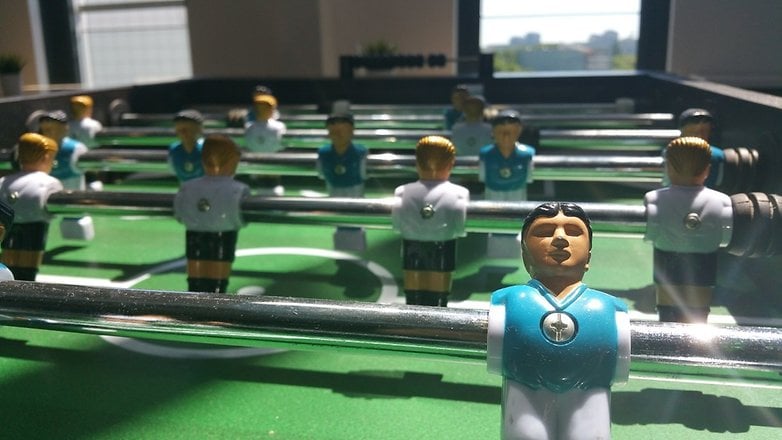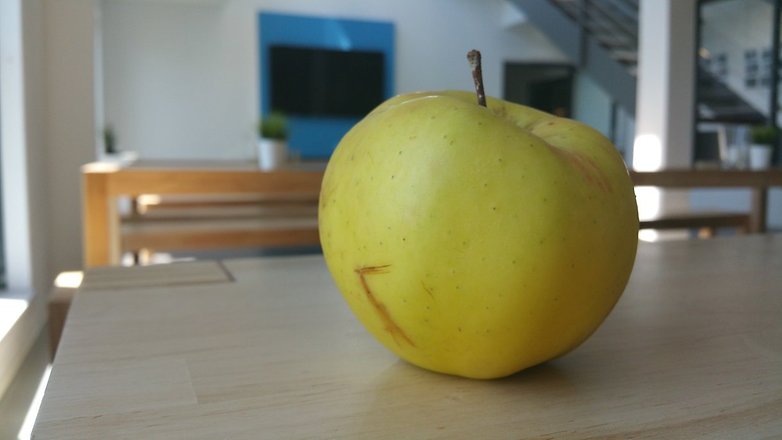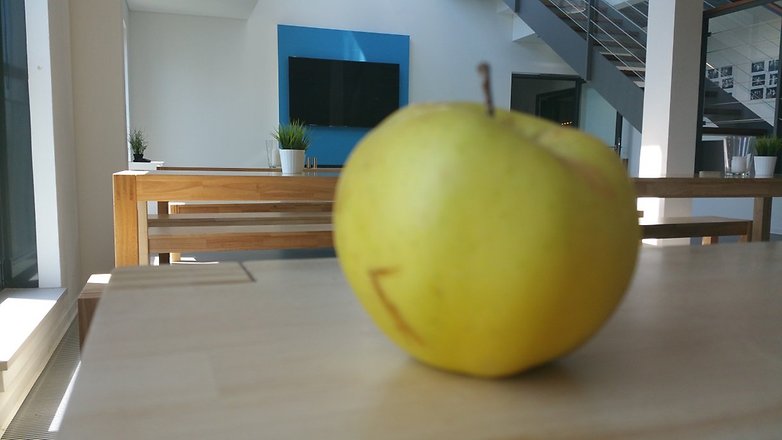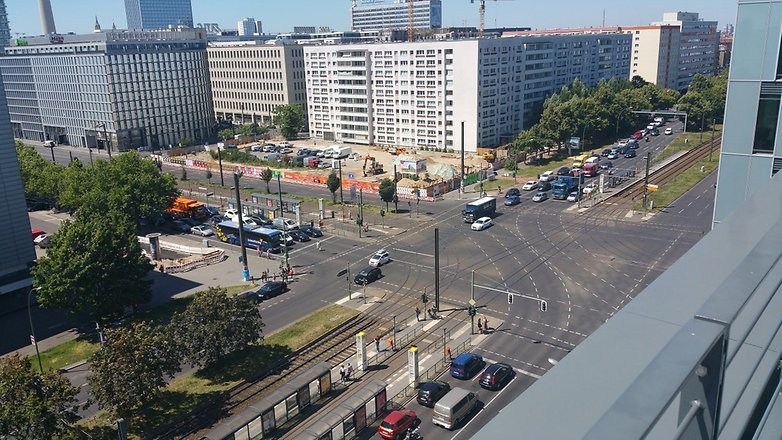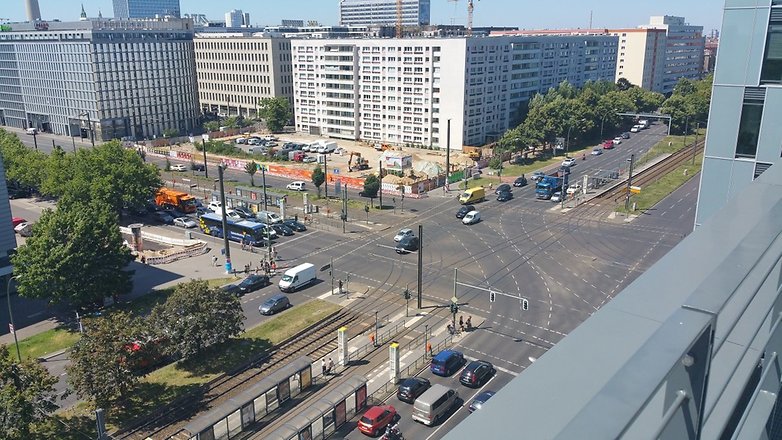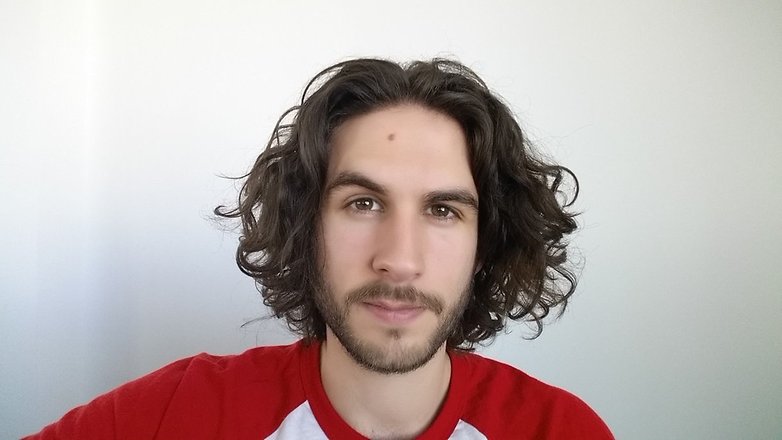 Samsung Galaxy Note Edge battery
The Galaxy Note Edge battery life isn't great. It has a lot of pixels to power, of course, more so than the vast majority of smartphones in the world, so the battery was always going to suffer.
When writing this Galaxy Note Edge review, I charged it fully just before 11am, and it dropped down to 65 percent by 2pm. This is an extreme representation, of course, I was using the device almost non-stop for this review, but it will give you an indication.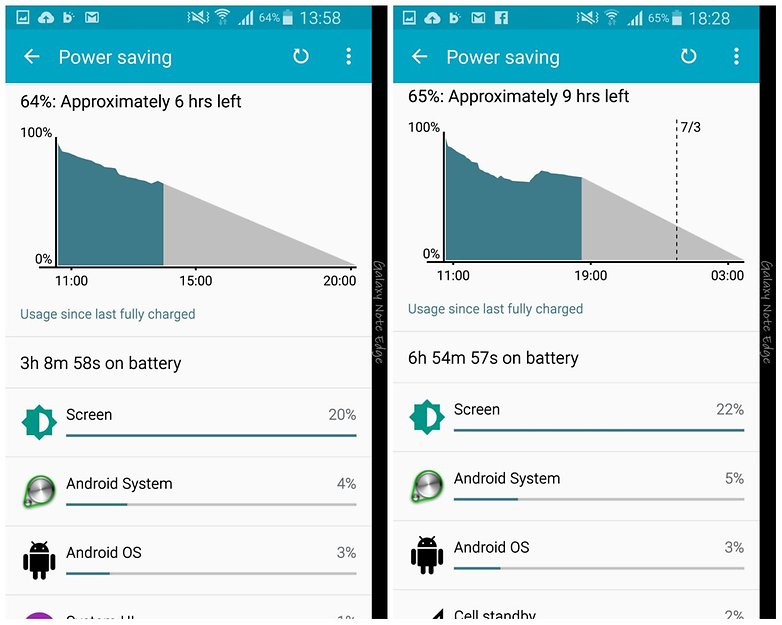 Two days is a big ask, even with the relatively large capacity the battery houses at 3,000 mAh. But the battery is removable, which some die-hard fans will approve of, and it comes with fast-charging and a supplied quick-charger.
Beyond that, the Galaxy Note Edge will last for more than a day for most people. The battery life isn't particularly strong, but it's definitely not bad either.
Samsung Galaxy Note Edge technical specifications
Final verdict
The Galaxy Note Edge was another of Samsung's tests to see what consumers were hungry for. Honestly, my feelings on it remain ambivalent. Smartphone manufacturers are so incredibly (and necessarily) risk-averse that producing something which might not be a big hit is a huge gamble.
While the Note Edge was expensive and had a limited release, part of me has to congratulate Samsung for trying to push some boundaries.
Don't misunderstand me; nobody needs to do Samsung any favors. Samsung is the producer of consumer electronics devices and one could assume that they want your money more than they want to improve the current state of technology, science or anything else.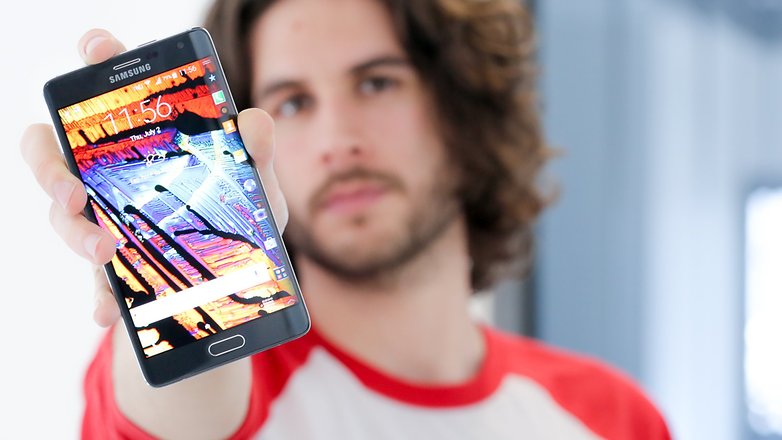 But I have to appreciate the desire to be creative in the smartphone market - particularly as people have been so quick to accuse Samsung of "playing it safe".
Beyond all of the discussion on innovation and the edge features, this is still a Galaxy Note 4 at its heart, which mean it's one of the best phones that you can get. It's a Galaxy Note 4 that's even more feature-packed, housing so many functions it's almost overwhelming.
They aren't all worthwhile, of course, and the Galaxy Note Edge's edge display works best as a shortcuts menu. With that as its best feature, I'm not sure it justifies the higher asking price when compared to the Galaxy Note 4.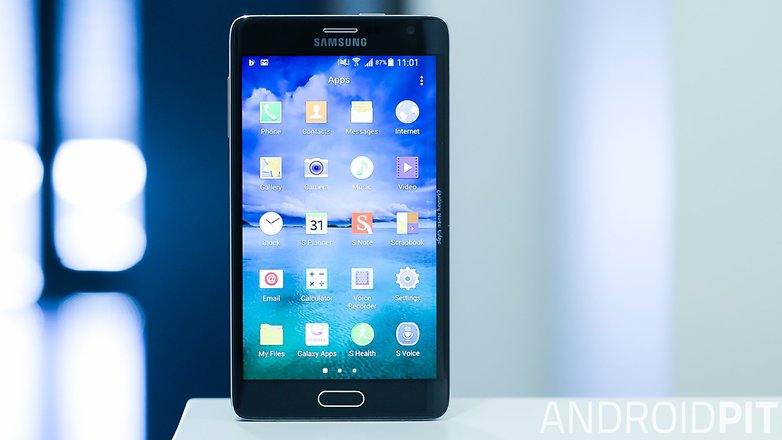 Still, I'm excited by what potential could lie in the upcoming Galaxy phablet or phablets, if Samsung is deciding to pursue the curved-screen designs.
In and of itself, the Galaxy Note Edge is a great phablet, even if the software isn't absolutely essential in every instance.
Do you agree with the thoughts expressed in our Galaxy Note Edge review? Let us know in the comments below.
This article has been rewritten since the original hands-on review. User-comments may not reflect the latest content.
Samsung Galaxy Note Edge - where to buy?
Please note: only the lowest tariffs and main networks are shown. Cheaper deals may be found with resellers.
UK
The Samsung Galaxy Note Edge isn't available with any UK carriers, but you can pick it up on Amazon UK for between £500 and £600.
US
BEST DEAL: Verizon, $33.33 per-month with a Verizon EDGE subscription, or $399 on a two-year contract, or $799 outright.
Sprint, $35 per-month with Sprint easy-pay, or $429.99 on a two-year contract, or $840 outright.
T-Mobile, $36 per-month and 0 down for well-qualified buyers or $870 for the full retail price.
All the Samsung Galaxy Note Edge best prices are for the 32 GB black version unless otherwise stated. All information correct at the time of writing.