Poll of the week: How do you protect your phone?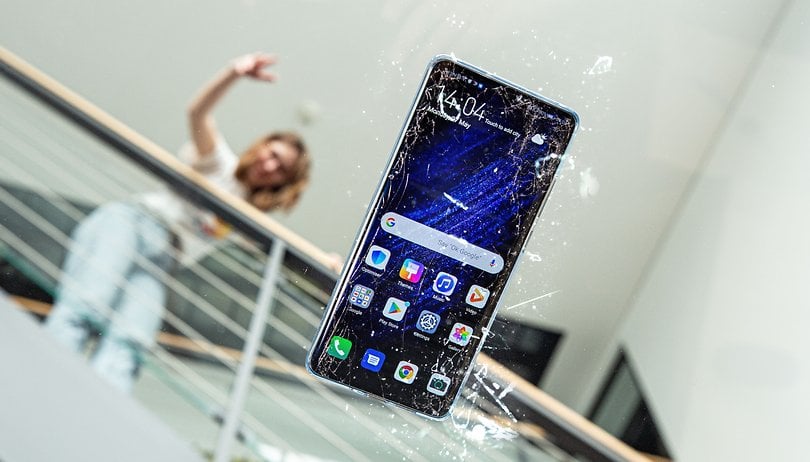 In our poll this week, we asked how you protect your phone's hardware. The result, I must say, was not a big surprise, as our community seems to understand the value of these devices. However, it is interesting to see how the choice of this protection happens.
As always, the results of our poll take into account votes from the four main NextPit domains: Brazil, Germany, France, and our international community (.COM).
Yes, our community understands the value of a mobile phone
The most popular accessory among people who use mobile phones was made clear in the survey that opened our poll: protective cases are the faithful companions of smartphones. In Brazil, 78% of people use a traditional protective case, while in France and Germany it's 79% and 76% respectively.
COM had the highest result, since 85% of you people said to use this tool to protect your devices.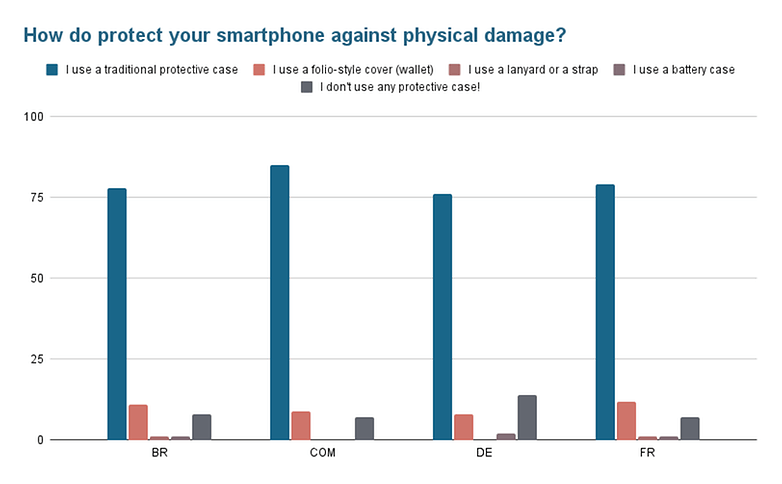 Following in the same line of protection, glass films appear in first place when it comes to protecting the smartphone's screen. However, they are not as popular as the protective cases. This can be seen in NextPit's Germany (37%) and France (36%) domains, where most of the people who participated in the poll say they don't use screen protection.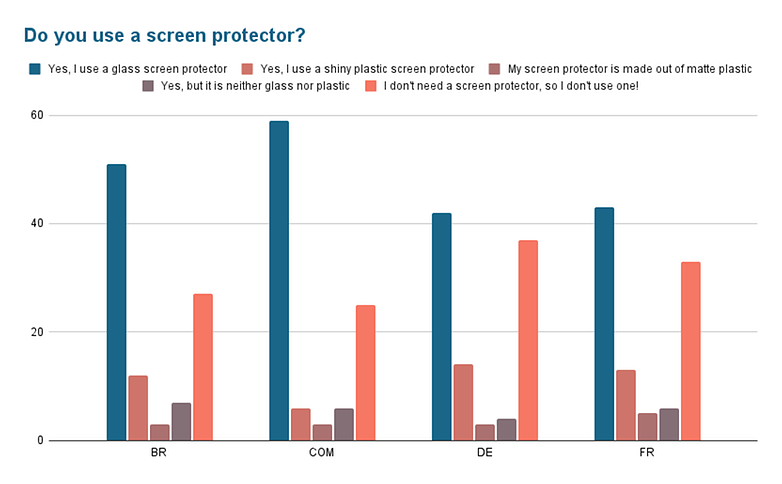 Cracked screens are a bigger problem in Brazil
Okay, you take care of your phones, and this was especially noticeable in the second part of this week's poll, because for most people here, using your phone with a cracked screen is a rarity, with the exception of the community in Brazil.
While 79% of people in our international community claim that they never have to use a mobile phone with a cracked screen, in Brazil this number drops to 39%. Closely related, 37% of our Brazilian community have had to spend months with a cracked screen.
In Germany and France, the numbers are very close to the reality of our international community, with 69% and 60% respectively.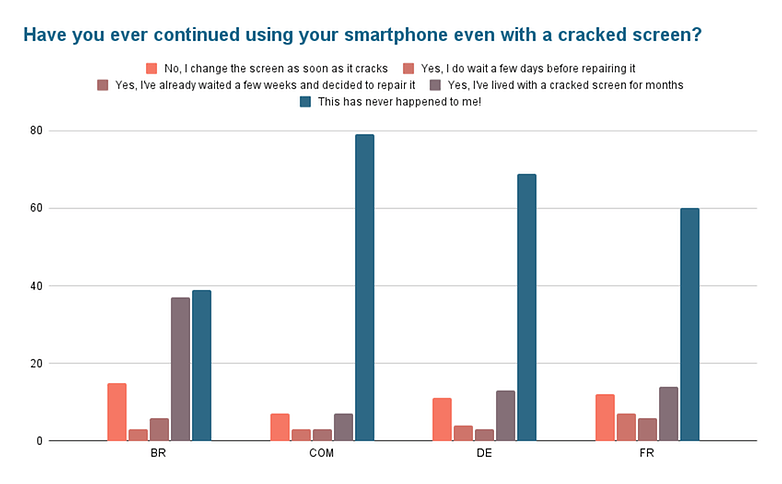 Mobile phone insurance still needs to prove itself
And this is where the result of our poll of the week catches the eye, as the majority of our community seems to see no benefit in purchasing mobile phone insurance right now. The numbers were very close in each NextPit domain when we asked if you have any kind of mobile phone insurance: Brazil (92%), COM (84%), Germany (94%) and France (90%).
As noted in some comments, there is a certain disbelief about smartphone insurance today, especially when you need it.
I don't need protection "stuff". And certainly not insurance, it doesn't cover most things anyway. I just pay attention.

Rene H. (German Community)
I was once persuaded to take out insurance. After an accident, the back (of the phone) burst. The device was not exchanged for a new one as promised, but was sent and repaired. So it's all just a scam.

Reginald Barclay (German community)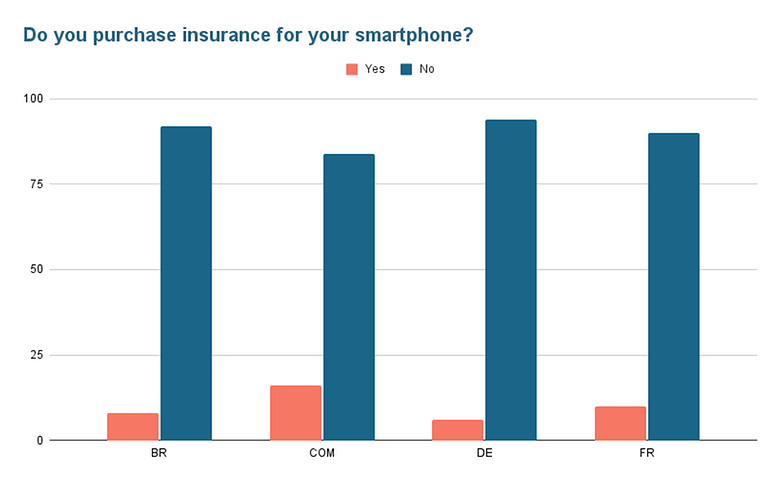 Conclusion:
In general, our community opts for safety over mobile phone design. Many people say that the aesthetics of the device is important when choosing a smartphone, however, the frustration of having to pay for a repair in the future ends up requiring some kind of protective accessory.
Among these accessories, the traditional protective cases and the glass film end up being the most certain choices. On the other hand, those who choose not to use any kind of protection, say they are extremely careful with the phone.
Obviously, you should protect your smartphone with a traditional cover or a folio style cover! Although economically, when we see the price of replacing a screen or, say, glass, the 10 to 15 bucks invested (on average) are much, much more profitable.

Emmanuel MILCENT (French community)
Now, what draws attention is the lack of interest in mobile insurance, in particular because today this type of service is increasingly accessible, either through carriers or even Fintechs. The big issue here, besides the prices charged by insurers, seems to be in the time to trigger the service that, sometimes, ends up being below the expectations of those who bought it.
Once again, many thanks to all the people who participated in the poll, as well as those who elaborated on their answers in the comments. If you have suggestions for new polls, feel free to share them. Next Friday we'll have a new poll of the week!
---
Original Text
After some discussion about how each editor uses and cares for their smartphone, we decided to ask the NextPit community about their personal preferences when it comes to device protection. Welcome to this week's poll.
2021 has been an interesting year in many ways, and this includes the smartphone market. There were at least three rugged smartphones that have already been released, namely the Galaxy XCover 5, the Motorola Defy (2021), and the Nokia XR20. However, how much more importance do NextPit readers place when it comes to smartphone protection?
Since rugged smartphones happen to occupy a niche market with some fans of nostalgia being among the site's editors, why not let us ask the masses: how do you protect your smartphone?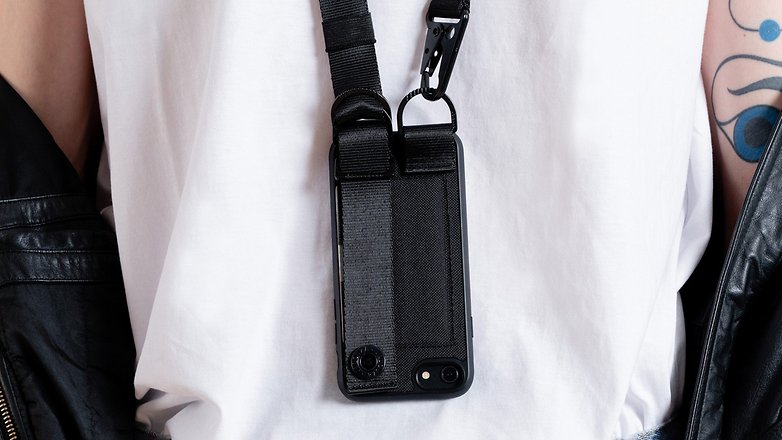 For those who didn't understand the "protective case with a lanyard" option, the accessory can be seen in the image above, where it has garnered a loyal audience in selected countries.
What about the display? A direct question that is straight to the point:
Have you ever continued to use a smartphone even after the screen has cracked?
Considering the cost of replacing a smartphone screen can be prohibitively high, it's common for many people to continue using their device even after damaging the display. However, is this true among NextPit readers? That's what we like to find out in the second question:
Smartphone insurance: Is it mandatory or unnecessary?
Finally, one last quick question. Have you purchased an insurance plan for your smartphone? I imagine that the practice has different degrees of popularity in various countries where NextPit is published, which is why I will put forward this final question:
Well, that's it for the week. Feel free to explain your answers and provide your thoughts on the topic in the comments below. Thank you in advance to everyone who participated in this poll and I leave the invitation to check the analysis of the answers next Monday!