OnePlus 3 vs Galaxy S7 comparison: killer flagships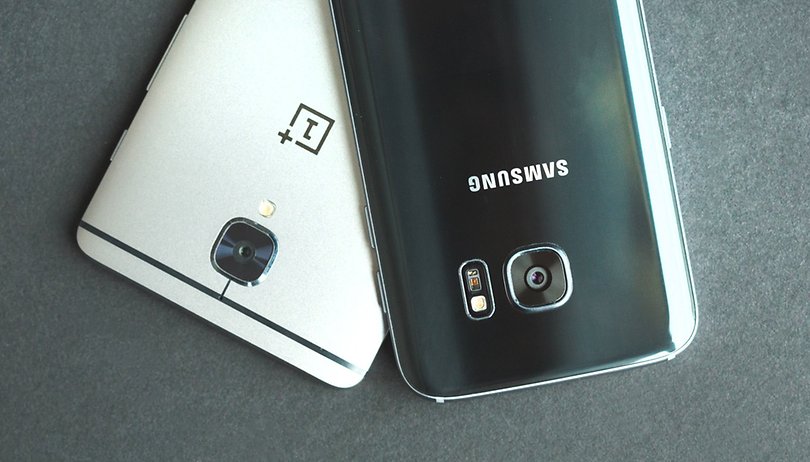 OnePlus describes its smartphones as "flagship killers", a moniker which has helped attract a significant following. The Galaxy S7 is one of the best Android smartphones we've ever seen, but it should be – it's the flagship phone of Android's biggest manufacturer. So can underdog OnePlus topple the giant? Here's our OnePlus 3 vs Galaxy S7 comparison.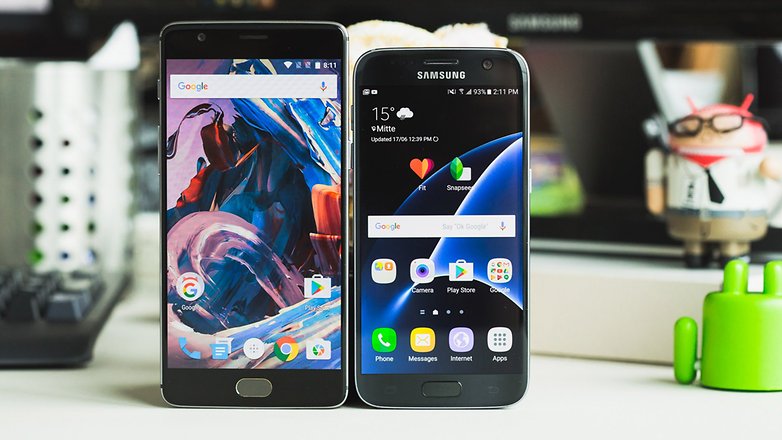 OnePlus 3 vs Galaxy S7 comparison: Design
A sleek metal machine sandwiched in Gorilla Glass; Samsung really delivered the design goods with the Galaxy S7. It's gorgeous and the best a Galaxy S device has looked for years. The brushed metal sides are silky and the curved glass back is soft and sweet. Holding the S7 is what I imagine holding Audrey Hepburn's hand would have been like. It'd make you glad.
Last year's OnePlus 2 design, by contrast, was divisive. Many appreciated the grip and shape – indeed, I did. It's a big square with metal edges and has this '90s TV remote' charm about it. Unfortunately, the paper-thin sandstone backplate grated on me after a while (though it did keep my skin soft). But the OnePlus 3 represents a significant redesign.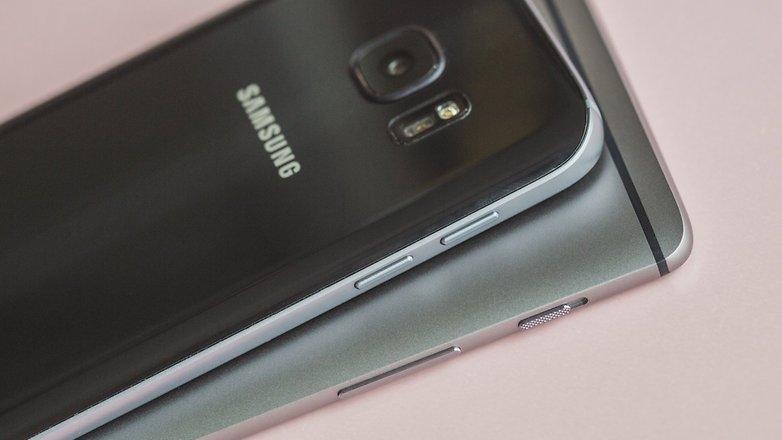 The OnePlus 3 features a one-piece metal unibody, which retains the angular aesthetic of its predecessor: I think it's a tangible improvement on the OnePlus 2. It also maintains the physical 'Alert Slider', which allows users to quickly switch between their notification profiles.
Holding the S7 is what I think holding Audrey Hepburn's hand would have been like. It'd make you glad.
The OnePlus 3 is slightly larger than the 5.1-inch Galaxy S7, and also thinner. However, it's not water-resistant like the S7 (this would increase manufacturing costs, which OnePlus keeps at an absolute minimum).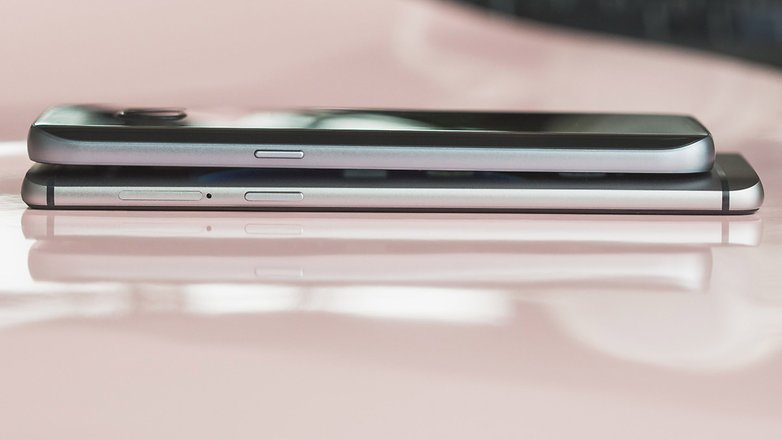 It also has a fingerprint scanner, ensuring that it competes with the S7 on that front. Furthermore, OnePlus co-founder Carl Pei told AndroidPIT that dropping NFC from the OnePlus 2 was a misstep. Great to see that it made a comeback in the OnePlus 3.
The OnePlus 3 may not include water-resistance, microSD card support, or a heart-rate monitor, unlike the S7, but you might not require them. Deciding which is best of these device designs could simply come down to size and shape. Do you prefer holding big, metal squares or small, glass ovals?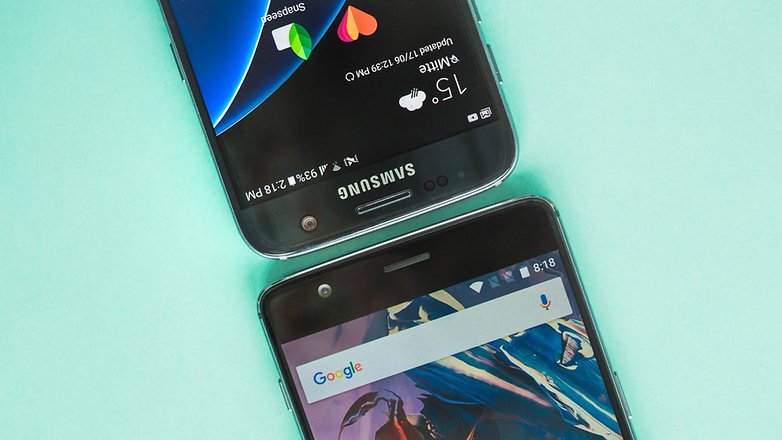 OnePlus 3 vs Galaxy S7 comparison: Display
Samsung's displays are rarely anything less than crisp, bright and saturated, and the QHD display of the S7 maintains this form. Watching videos on this phone is like watching a dream of your high school crush knitting tiny socks in a meadow filled with sparkles. It's bold, it's detailed, it's sublime, and individual pixels are basically invisible to the naked eye.
The OnePlus 3 can't match this with its Full-HD panel. But this means that you're paying a lot less for a device with a display that isn't all that different. The S7's display is great, but it's not like it's a completely different entity from the next QHD smartphone display.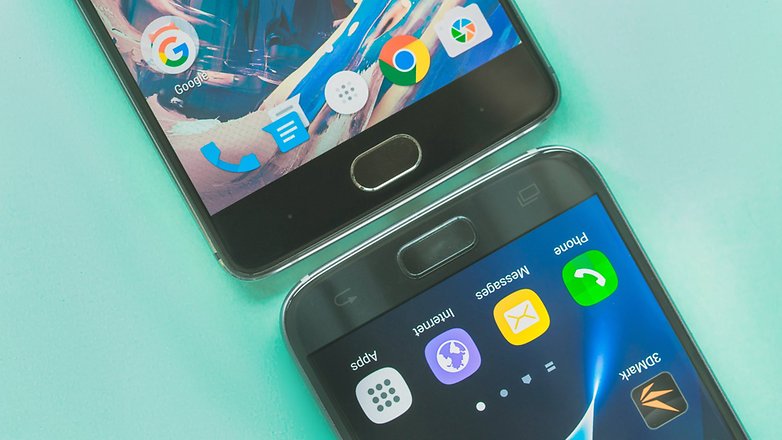 I like the cooler color palette found in OnePlus's smartphone screens. Samsung's S7 houses that classic Super AMOLED warmth, but I find colder LCD blues more appealing.
Watching videos on the Galaxy S7 is like watching a dream of your high school crush knitting tiny socks in a meadow filled with sparkles
As for resolution, the OnePlus 3 has a Full-HD screen with the same resolution that both its predecessors have. With OnePlus making a bigger push into VR territory (it just recently revealed a VR headset, the OnePlus Loop VR), it would've made more sense to upgrade the display resolution to QHD to make super up-close viewing more impressive.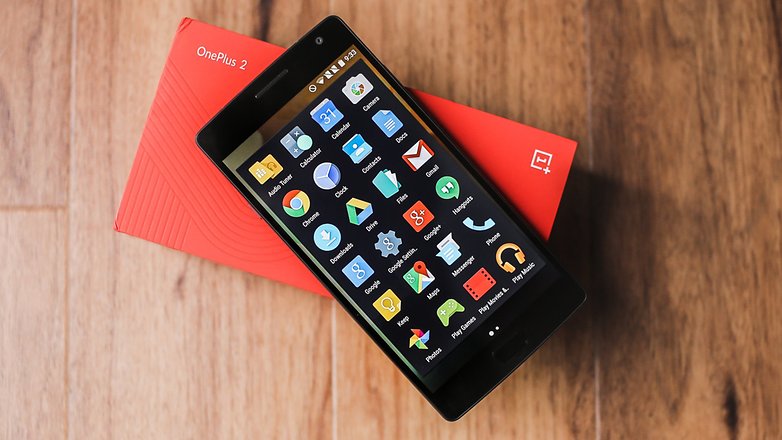 OnePlus 3 vs Galaxy S7 comparison: Software and performance
The Galaxy S7 uses TouchWiz UI while the OnePlus 3 uses Oxygen OS 3.1.2, which is much more akin to the stock Android interface. Both interfaces have strengths and weaknesses.
Notable strengths of Samsung's software include download booster and its power-saving modes. OnePlus's Oxygen OS has some cool features also, like its gestures and its dark mode (which should be an option on every phone). You can learn more about individual software features at the links below.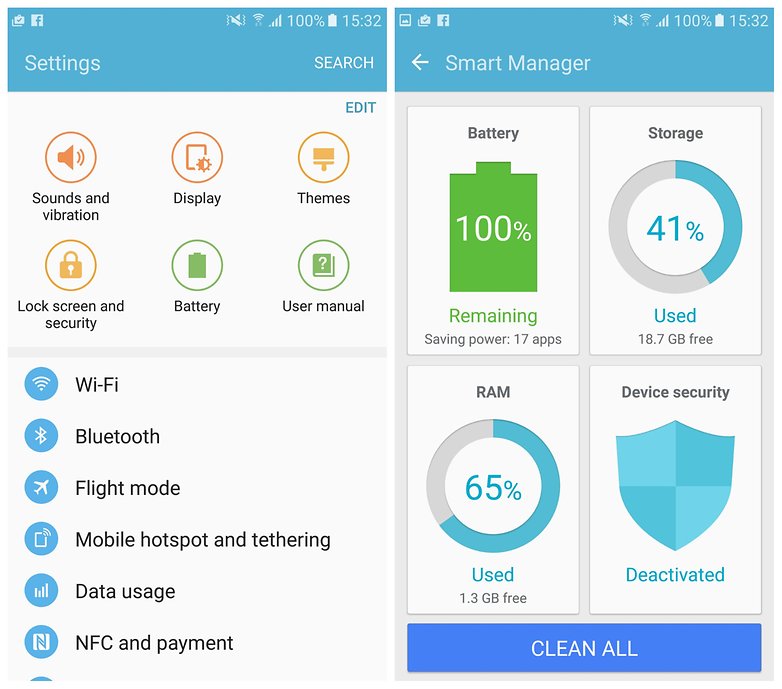 We know which direction OnePlus has taken the OnePlus 3's software. The company is more experienced now, the OnePlus 2 was the first time it implemented its own software after splitting with CyanogenMod following the release of the OnePlus One. And yes, it will undoubtedly look and feel better.
Ultimately, the similarities between OnePlus software and stock Android tend to make this device preferred among the hardcore Android following, but software updates are likely to hit the S7 before the OnePlus 3.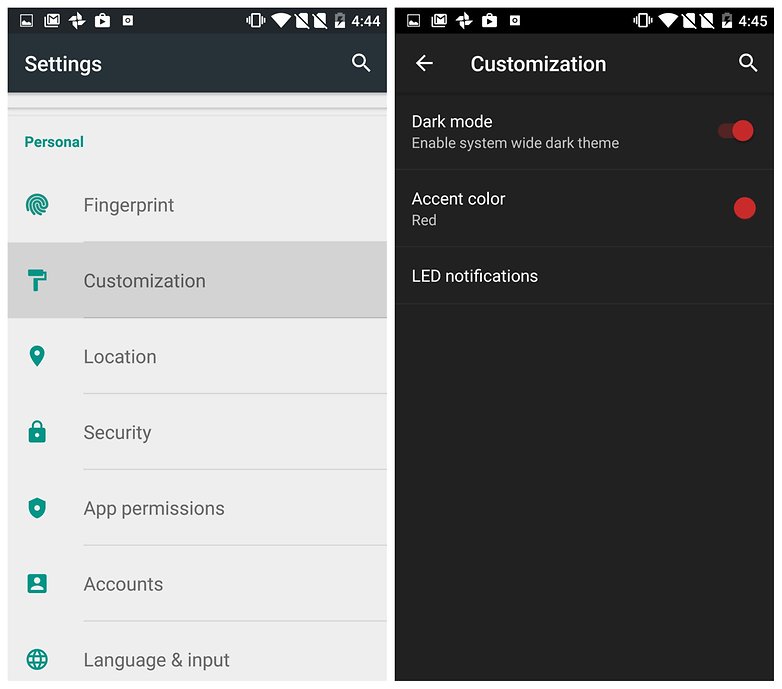 As for hardware, the OnePlus 3 has a Snapdragon 820 processor and 6 GB of RAM, meaning performance isn't wildly different between it and the speedy Galaxy S7, which houses the same processor in the US.
OnePlus 3 vs Galaxy S7 comparison: Camera
The OnePlus 3 camera is acceptable. It's not awful, but it has no standout feature like its competitors. Sony, LG and Samsung are the big boys in this area and I don't know how OnePlus could challenge them without seriously increasing the cost of the handset.
See more OnePlus 3 photos in our gallery
The OnePlus 3 has a 16 MP rear camera with f/2.0 aperture, OIS, phase detection autofocus, and LED flash. It also houses a decent 8 MP front camera. The main camera is good and reliable, but it's not the best camera you can get in a smartphone. If this is no problem for you, then going for the reliable budget option could be the way to go.
See more Galaxy S7 photos in our gallery
Building in high-quality camera components is a costly business; it's hard to squeeze in that quality without charging what Samsung does for the S7. If it wasn't, OnePlus would have an incredible product on its hands. Right now we'd just be happy with better autofocus.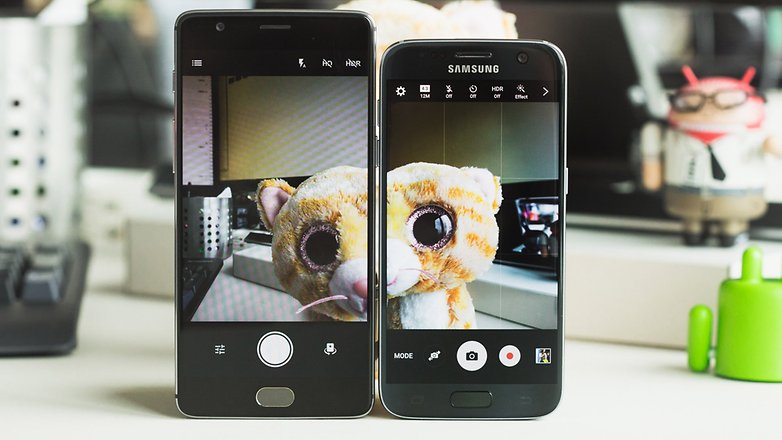 OnePlus 3 vs Galaxy S7 comparison: Audio
Audio quality is rarely the strength of smartphones. HTC's Boomsound technology delivered the best experience in this regard so far while dual-stereo speakers – as found on the likes of the Sony Xperia Z5 – are a close second.
The Galaxy S7 has a bottom-mounted mono speaker, which isn't ideal for audio playback. The OnePlus 3 will, in all likelihood, have a mono speaker on the bottom of the handset also.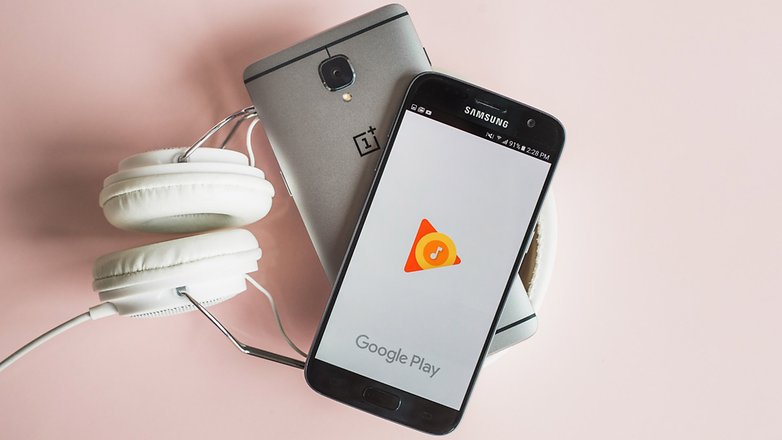 OnePlus 3 vs Galaxy S7 comparison: Battery
The battery of the Galaxy S7 was a big improvement for Samsung compared to the Galaxy S6. It's a decent size and, despite Samsung's own software skin and bright high-res display, it provides strong results. The S7 battery isn't removable and neither is the OnePlus 3's. The OnePlus 3 competes with the S7 on fast charging, with it's Dash Charge.
Unfortunately, the OnePlus 3 has a smaller battery than the OnePlus 2 at only 3,000 mAh, which is the same as the Galaxy S7. It's tough to say who wins this category. They both could be better, but are good enough for a day's usage.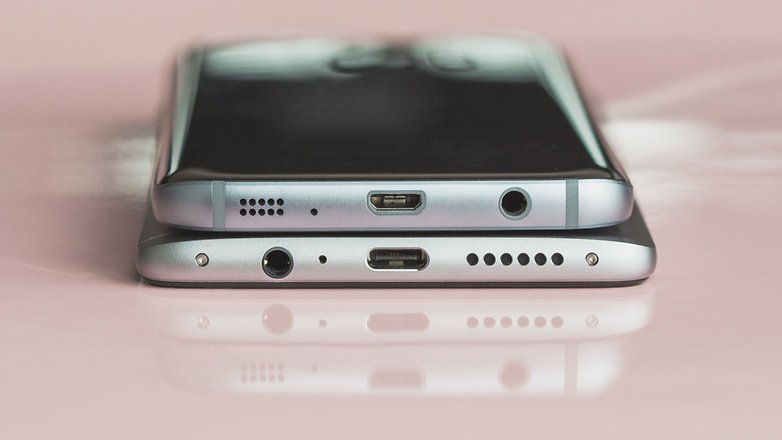 OnePlus 3 vs Galaxy S7 comparison: Price and conclusion
And here we arrive at possibly the most significant and important difference between these handsets. OnePlus has made a name for itself by delivering smartphones at extremely attractive prices.
These are the Labrador Retrievers of smartphone prices: beautiful and reliable. The OnePlus 2 launched at $329 for the 16 GB version and held its own against handsets $300 dollars more expensive. And it's now at an even more fetching price. At $399, the OnePlus 3 is still super affordable.
With the Galaxy S7 currently costing around $600, we're all going to have to ask ourselves some serious questions with regards to which offers the most value.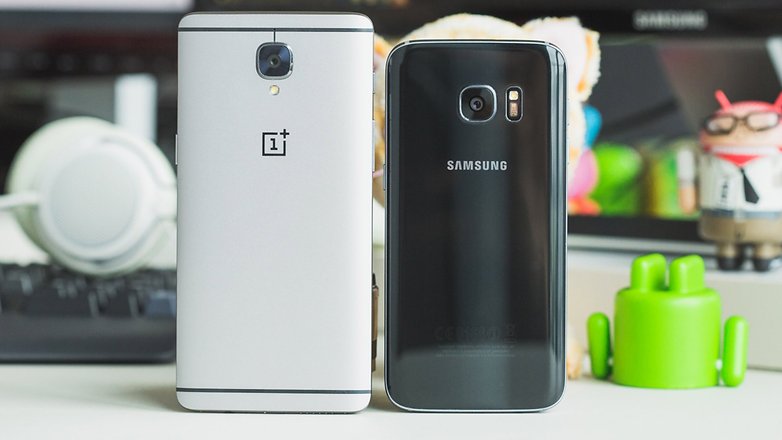 Which phone is better overall? Let's put it this way: the Galaxy S7 hasn't been knocked off its perch as the number one Android phone by the OnePlus 3. Instead of trying to fight the S7 on specs and power, OnePlus has provided better value for the money. And, right now, I believe it has.
Which phone do you prefer? Let us know in the comments.