Nexus 9 vs iPad Mini 3: which tablet to buy this holiday season?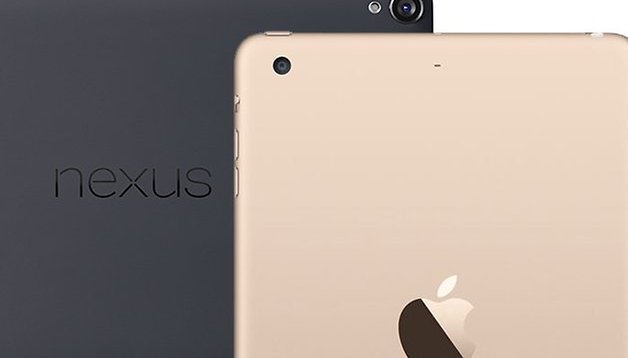 The Nexus 9 has finally broken cover and it looks every bit as great as we expected, showing off a new Apple-esque aspect ratio. The iPad Mini 3, however, is a giant amongst smaller tablets and looks to be every bit the business too, even if it's kinda packing last year's specs still. So if you're considering picking up a new tablet, take a look at our Nexus 9 vs iPad Mini 3 comparison to see what's what.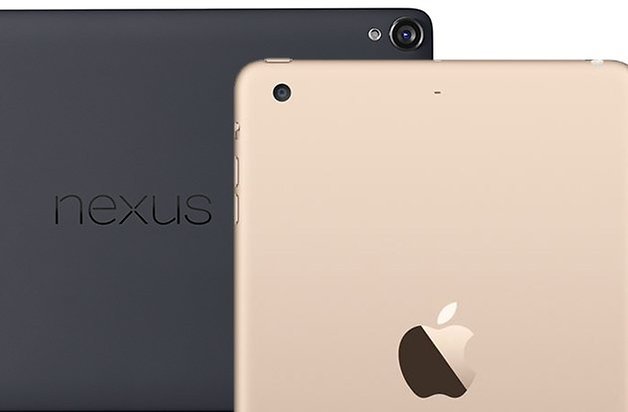 Nexus 9 vs iPad Mini 3: Design
The Nexus 9 is, a little like the Nexus 5, a relatively unassuming looking tablet. It has relatively large bezels and no particular design flair to mention other than metallic trim on the sides, that actually aligns it nicely with the new Nexus 6. Even the front-facing stereo speakers (BoomSound!) are discreet. But the trademark HTC class is clearly in abundance. The back is the same rubberized plastic found on the Nexus 5. All in all, it's a nice mix of the old and the new.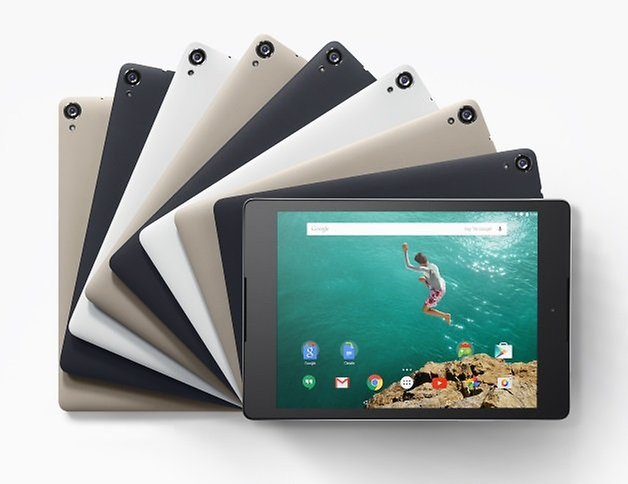 The iPad Mini 3 is typically Apple design. Stylish and metallic, the iPad Mini looks every bit as nice as its predecessors. The Touch ID button is in its rightful place and the iPad Mini 3 looks to have smaller bezels than those found on the Nexus 9. The new iPad Mini 3 is thinner than ever.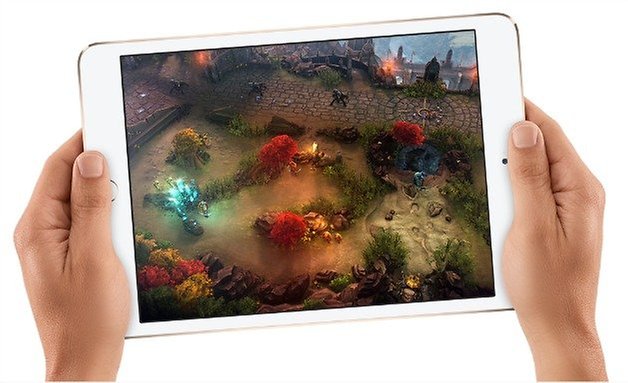 Nexus 9 vs iPad Mini 3: Display
The Nexus 9 packs a 8.9-inch IPS LCD display, and the iPad Mini 3 an 8.1-inch Retina LCD display. However, both devices have the same resolution 2,048 x 1,536 pixels. The Nexus 9 squeezes a pixel density of 281 pixels per inch compared to the iPad Mini 3's 324 ppi - right on Steve Jobs' magic spot. In terms of pixel density, neither of these tablets is anywhere near as crisp as many Android smartphones but we'll let you know more when we have both in-house.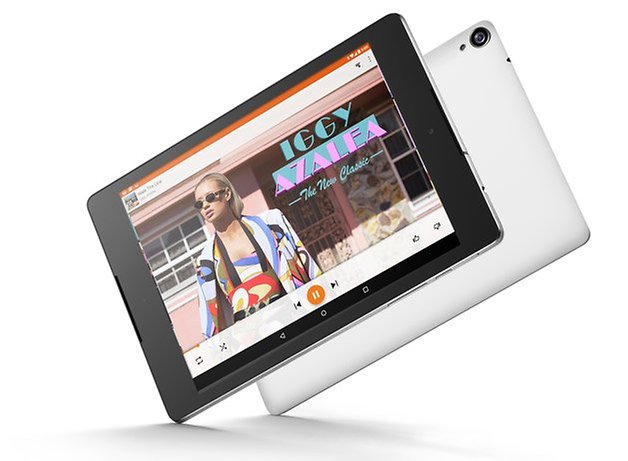 Nexus 9 vs iPad Mini 3: Software
Until we see both version in real life it's hard to make much of a comparison on software, but the iPad Mini 3 runs the new iOS 8.1 and the Nexus 9 a stock version of Android 5.0 Lollipop. We'll bring you a full breakdown between operating systems when we have both devices but in the meantime you can take a look at our preliminary iOS 8 vs Android L comparison to see what we know so far. (iOS 8.1 is coming next Monday, by the way).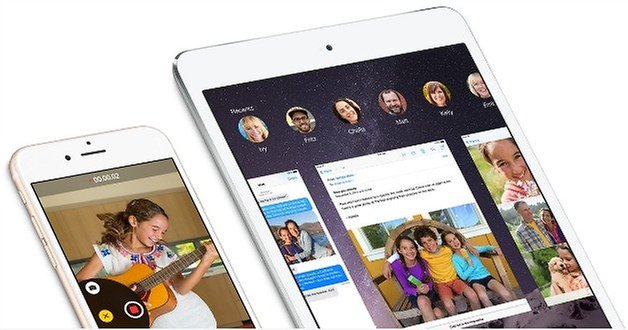 Nexus 9 vs iPad Mini 3: Performance
Again, this one will have to wait a bit for a judgment based on experience, but on paper, the Nexus 9 is packing an impressive 64-bit, dual-core Tegra K1 CPU clocked at 2.3 GHz and a Kepler DX1 GPU with 2 GB of RAM. The iPad Mini 3 has last year's Apple A7 setup (dual-core 1.3 GHz), M7 motion co-processor and what we assume will be 1 GB of RAM.
Both Nexus devices and Apple devices are notoriously smooth and lag-free, so speed and stability shouldn't be an issue on either tablet. Just what their respective hardware components can squeeze out though is going to be very fun to see but both are clearly geared to being excellent multimedia and graphics tablets.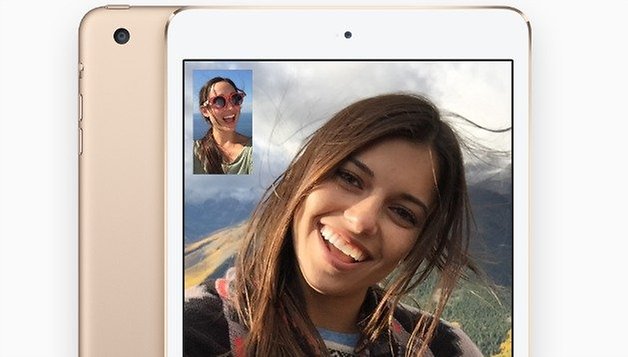 Nexus 9 vs iPad Mini 3: Camera
The Nexus 9 comes with a 8 MP main camera and 1.6 MP front-facing camera compared to the iPad Mini 3's 5 MP iSight camera up front and 1.2 MP camera on the front. We're not sure what kind of performance the Nexus 9 is capable of, but at lest it hasn't been hobbled by HTC's UltraPixels. Nevertheless, outgunning an iSight camera is no mean feat, even with higher resolution so we look forward to seeing what each camera is capable of too.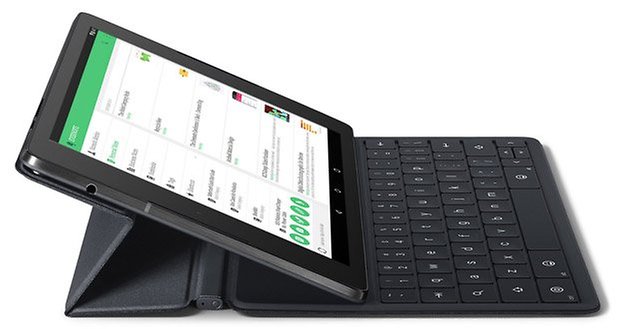 Nexus 9 vs iPad Mini 3: Battery
The Nexus 9 houses a respectable 6,700 mAh battery, which is non-removable. The iPad Mini 3 isn't revealing its battery capacity yet – but some are claiming a 6,470 mAh battery. W'll confirm that once the first tear downs occur. We'll just have to wait and see what both of those equate to in real life usage. We're also interested to see if heat becomes an issue in either device considering the considerable processing power and graphics performance capabilities of each tablet.
Nexus 9 vs iPad Mini 3: Price and availability
The Nexus 9 will arrive in three variants: a 16 GB with Wi-Fi for 399 USD, a 32 GB version with Wi-Fi for 479 USD, and a 32 GB LTE model for 599 USD. The iPad mini 3, on the other hand, starts at 399 USD for a 16 GB version with Wi–FI only, right up to the top end for 729 USD for a 128 GB version with LTE. Clearly the Nexus 9 is better value for money, depending on where your priorities lie.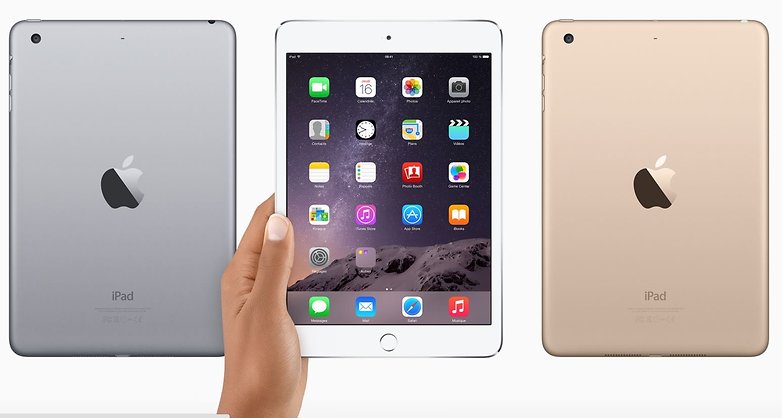 Nexus 9 vs iPad Mini 3: Tech specs
| | iPad Mini 3 | Nexus 9 |
| --- | --- | --- |
| System | iOS 8.1 | Android 5.0 Lollipop |
| Display | 7.9-inch Retina display (LCD), 2,048x1,536 pixels, 324 ppi | 8.9 inch IPS LCD, 2,048 x 1,536 pixels, 281 ppi |
| Processor | Apple A7, dual-core 1.3 GHz Cyclone, M7 motion coprocessor | Dual-core Nvidia Tegra K1 Denver, 2.3 GHz, Kepler DX1 GPU |
| RAM | 1 GB | 2 GB |
| Internal memory | 16/64/128 GB | 16 / 32 GB |
| Battery | 6,470 mAh | 6,700 mAh |
| Camera | 5 MP iSight (rear), 1.2 MP (front-facing) | 8 MP (rear), 1.6 MP (front-facing) |
| Connectivity | Wi-Fi 802.11 a/b/g/n, dual-band, GSM/HSDPA/LTE (optional), | Wi-Fi 802.11 a/b/g/n/ac, dual-band, USB OTG, NFC, Bluetooth 4.0, GSM/HSDPA/LTE |
| Dimensions | 200 x 134.7 x 7.5 mm | 228.2 x 153.7 x 7.9 mm |
| Weight | 331 g (Wi-Fi) / 341 g (3G/LTE) | 425 g (Wi-Fi) / 436 g (3G/LTE) |
Nexus 9 vs iPad Mini 3: Early verdict
Absolutely no point in even trying to pick even an early winner here, although the 2013 specs sheet of the iPad Mini 3 has me favoring the Nexus 9 (not surprisingly). Nevertheless, there are so many variables at play it's impossible to compare things evenly without having access to the relative performance, battery life, camera results, software enhancements and more going on in both the Nexus 9 and iPad Mini 3.
I expect even once both devices arrive it would still be advisable to swing by a store and try them both out for yourself before committing to either Team Android or Camp Apple. But whichever one you choose, you're looking at two world-class tablets.
What do you think? Which tablet is better, Apple's iPad mini 3 or Google's Nexus 9?