Nexus 6 vs Nexus 6 (2015) comparison: how will the new Nexus be different?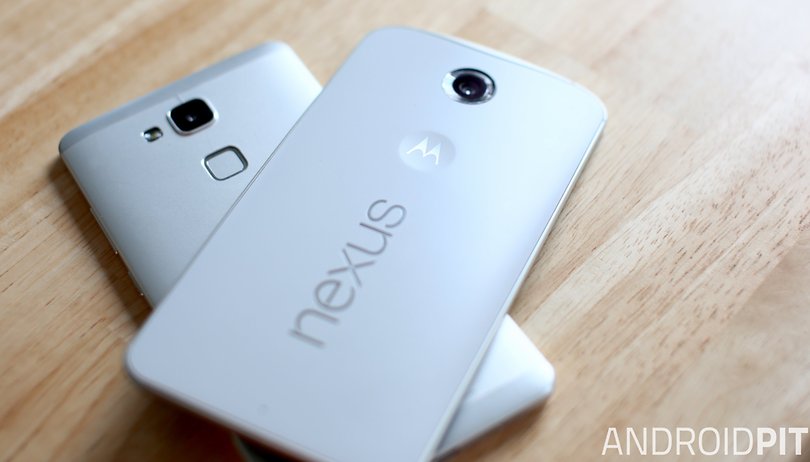 The almighty Nexus 6 was released in 2014 alongside the latest iteration of Google's mobile OS, Android Lollipop. It was a bold phablet, produced by Motorola, which took the Nexus series in a new direction - and it looks like Google could recreate a similar smartphone experience this year. NEXTPITTV
It has been speculated that two Nexus devices are currently in development, one produced by Huawei and one by LG. This would mark the first time two Nexus smartphones have been released in the same year, and we suspect that these devices will represent purchase options similar to the Nexus 5 and Nexus 6.
Given that LG produced the much-loved Nexus 5, we're tipping Huawei to produce something like the Nexus 6, hence why we have currently nicknamed it the Nexus 6 (2015). Based on what we know about the Nexus 6, Huawei and current rumors, we're going to take a look at how these devices might compare.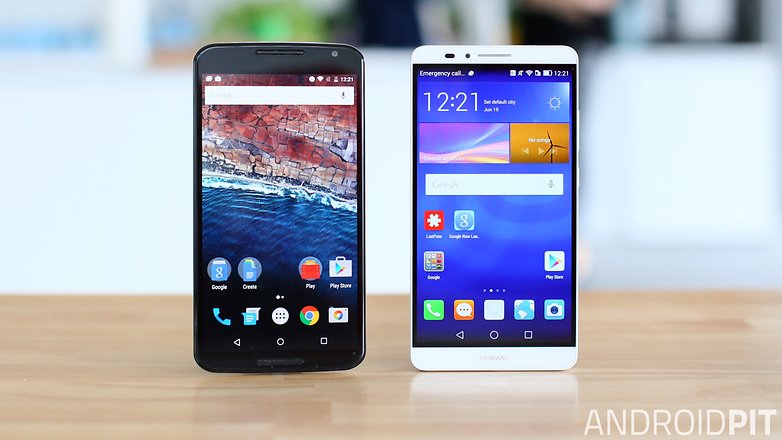 Nexus 6 vs Nexus 6 (2015) comparison: Design and build quality
The Nexus 6 was notable mainly for its size. People were expecting something like the now-dainty Nexus 5 when it was first announced, and when this 6-inch phablet landed with a thump, some were caught off-guard.
Not only was it big, the Nexus 6 had something of an awkward shape. Thicker at one end, with bezels of uneven length, it was unmistakable for sure, but not exactly in a good way.
Comparatively, some of the most recent Huawei phones have had a luxurious build quality, and this presents a key area in which the Nexus 6 (2015) could take a big stride forward.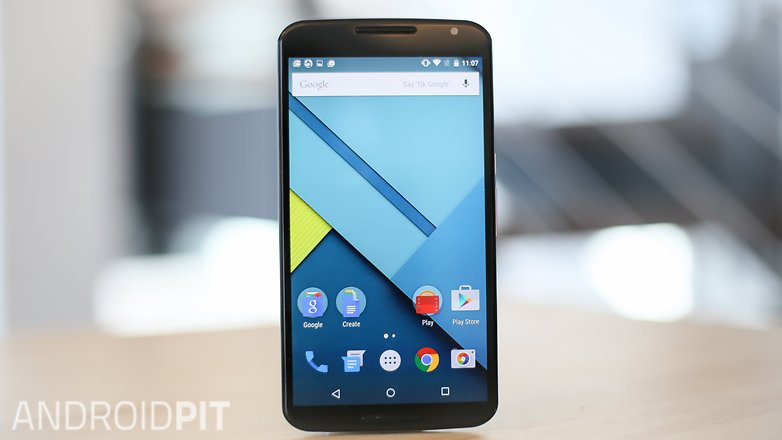 While it's true that I'm a sucker for slate phones, few would argue that the slim metal of the later Huawei models wouldn't be an upgrade from Motorola's mountainous, plastic-reared design.
The recently released Huawei P8, for example, which houses a completely flat, steel unibody, had a particularly sultry design. While Huawei's Mate 7 phablet from last year has a similarly tasty all-metal body, despite its slightly raised back (supporting its giant 4,000 mAh battery.)
All told, Huawei has been making tightly designed metal handsets, and we're expecting the Nexus 6 (2015) to be a premium-feel phablet.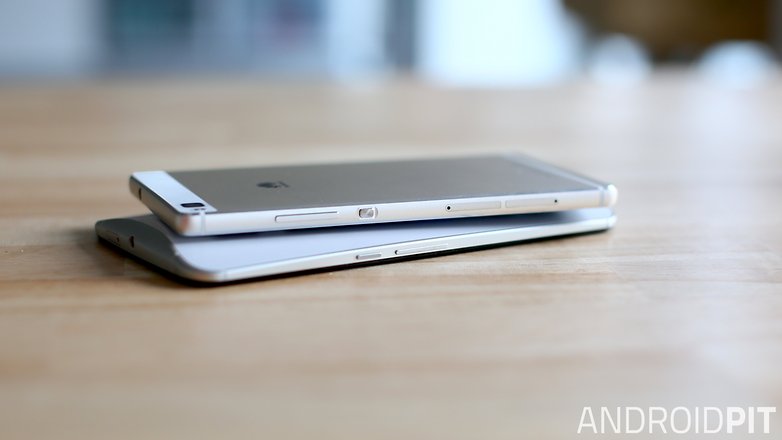 One area where the Nexus 6 is ahead of current Huawei phones is the speaker setup. Dual front-facing speakers provided for a superior "media" experience on the Nexus 6 - but I expect a pair of front-facing speakers for Nexus 6 (2015) too.
If Google/Huawei were to miss out on one of the strongest aspects of the Nexus 6 it would be quite an oversight, and though it's not extremely common for Huawei, the Chinese manufacturer has supplied devices with a dual-speaker setup before (see the MediaPad M1, for example.)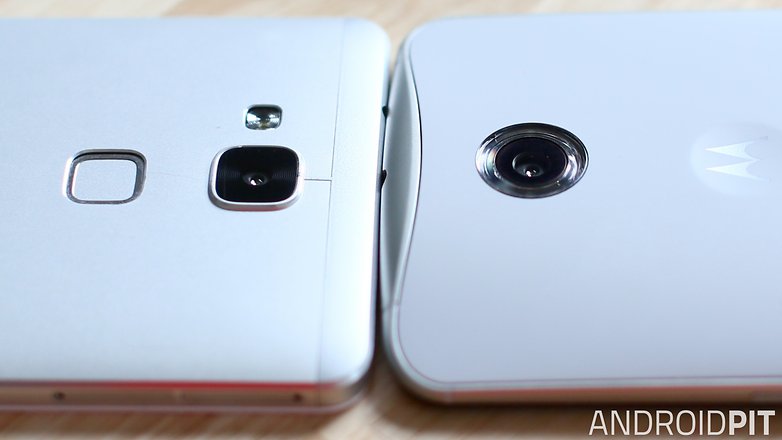 In addition, Huawei made an excellent fingerprint scanner on the back of its Ascend Mate 7, and a look at the upcoming improvements to Android M (including Google's focus on Android Pay) suggest the Nexus 6 (2015) will have one also. I would be extremely surprised if it didn't.
This fingerprint reader would probably be housed on the center-rear of the device, with the camera sensor above it, also like the Ascend Mate 7.
Nexus 6 vs Nexus 6 (2015) comparison: Display
We're expecting a 5.7-inch display from the Nexus 6 (2015) compared to the 6-inch Nexus 6 display. Some thought the Nexus 6 was a little too big, but its display was strong, especially when viewing videos and images.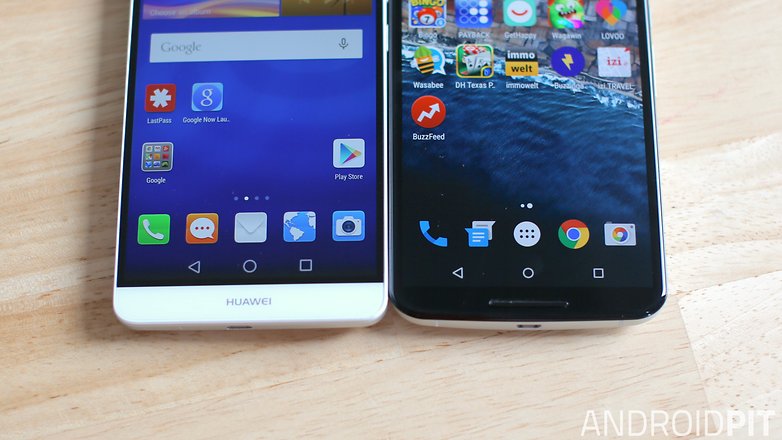 Despite talk of 4K displays on the horizon, I doubt we'll see this on the Nexus 6 (2015): no major manufacturer has entered this territory yet. What's more likely is QHD screen which is brighter, move vivid and with a better screen-to-body ratio.
Even without an increase to overall resolution, we should still expect a high-quality screen. Huawei is no amateur when it comes to its displays: just don't expect something envelope-pushing.
Nexus 6 vs Nexus 6 (2015) comparison: Software
The Nexus 6 (2015) will almost certainly launch with the new version of Android, just as the Nexus 6 did when it arrived with Lollipop last year.
The previous Nexus 6 will be upgraded to Android Marshmallow (or whatever Android M will eventually be called) around the same time, or shortly after, meaning there won't be much to separate these two devices from a software point of view. The only difference may be in what the finger-scanner affords the new Nexus.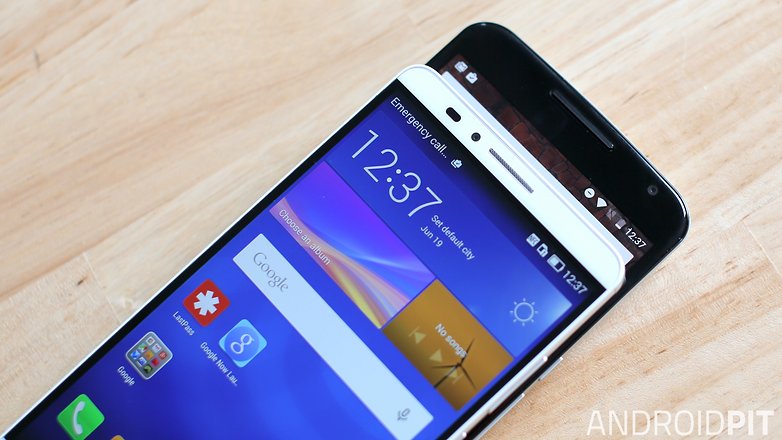 One thing we noted in our Huawei P8 review, and something we marked it down for (thought it's true of other Huawei devices), is how it didn't take full advantage of the Lollipop software.
But if Huawei is working with Google on this new phone, you can be sure it will provide the Stock Android interface, along with fast updates. You can read about what this next version of Android will introduce in our Android M developer preview article.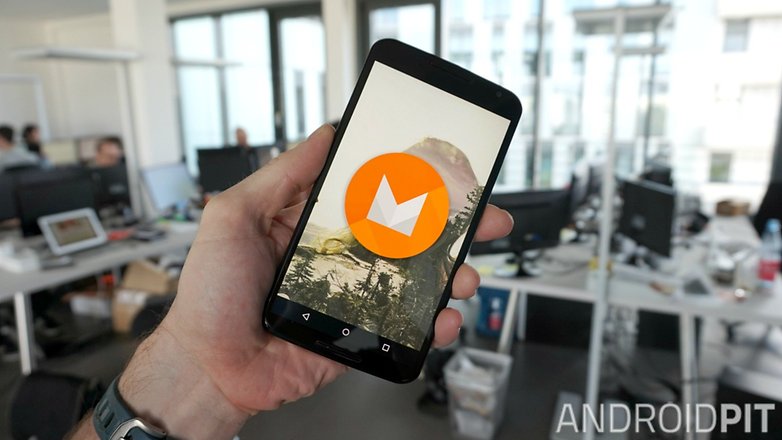 Nexus 6 vs Nexus 6 (2015) comparison: Specs
So far the only spec rumor we've heard regarding the Nexus 6 (2015) is that of a Snapdragon 810 processor, and a 3,500 mAh battery.
Though this is a 10 percent upgrade over the Nexus 6's 3220 mAh battery, it would still be marginally disappointing given that Huawei is using an immense 4,360 mAh battery in its upcoming Huawei P8max and 4,100 mAh power source in the Ascend Mate 7.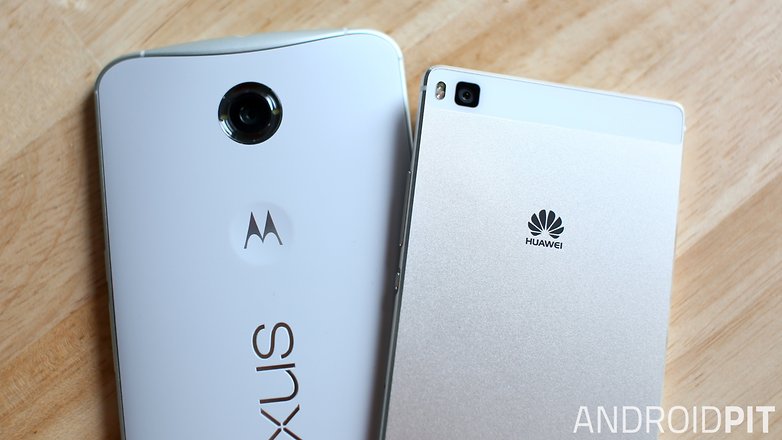 Still, with quick-charging, wireless charging, and Android M's Doze, battery life should still beat the Nexus 6 (even when Nexus 6 gets the final version of Android M).
What else can be speculated upon at this time? Well, 3 GB of RAM is probable (even though the magical combination of 3 GB RAM and Snapdragon 810 didn't really do much for the HTC One M9's performance, hopefully the overheating Snapdragon 810 days are behind us), but don't expect expandable storage.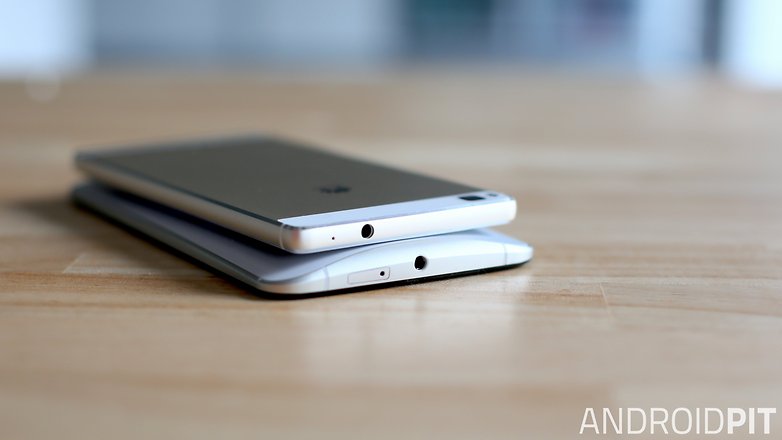 Though Android M is making the transfer of data between device and SD cards easier and more secure, typically Google hasn't been interested in expandable storage. Between Google Drive and Google Photos, there is plenty of opportunity to store files in the cloud to save on storage space, if this is a concern for you.
Nexus 6 vs Nexus 6 (2015) comparison: Price
The Nexus 6 wasn't cheap at 599 USD for the 32 GB model and 649 USD for the 64 GB version (499 GBP and 549 GBP in the UK), but it had the hardware to match its higher price.
If the Huawei Bullhead proves to be an all-metal affair with superior hardware, that price could increase further still. Regardless, it's unlikely that a sequel to the Nexus 6 would be cheaper – more likely it will be a little more.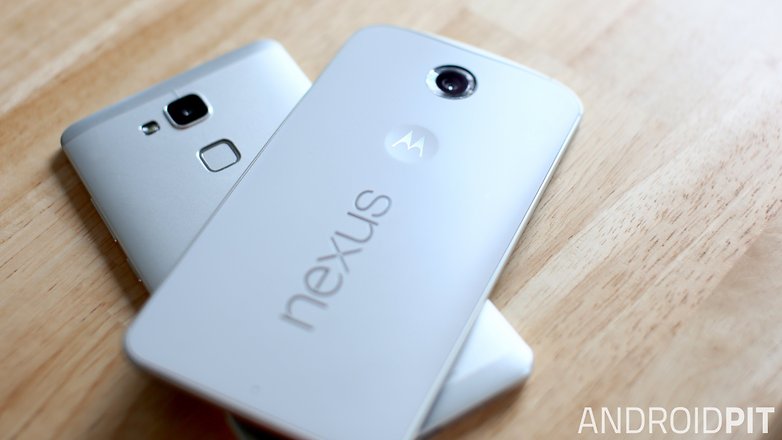 Nexus 6 vs Nexus 6 (2015) comparison: Conclusion
The more I think about it, the more I feel like the Huawei Ascend Mate 7 was just Huawei's excellent pitch to Google for the chance to make the Nexus 6 (2015). It was a phablet with a fingerprint scanner and a great battery: it's almost like Huawei knew what Google wanted.
Huawei seems to be a somewhat underrated brand out here in the West. How many people do you know who own a Huawei phone? I don't know anyone and I work in tech journalism. But despite this, Huawei has produced some outstanding hardware in the past couple of years, and I'm excited by the notion of a Huawei-built Nexus phone.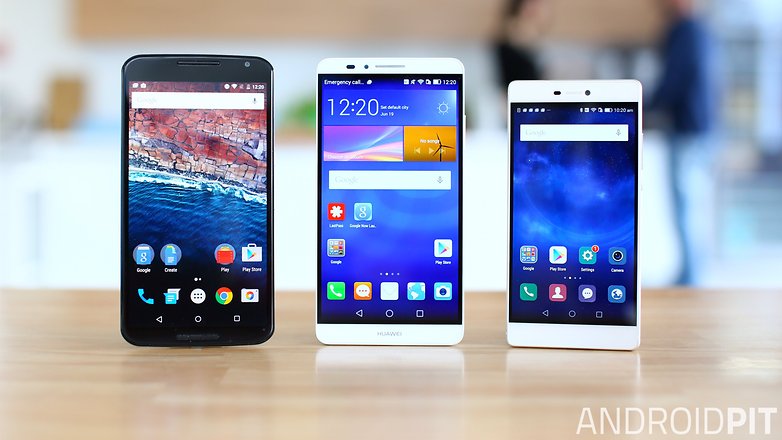 To sum up, my predictions for the Huawei Nexus smartphone are that it's likely to be: all-metal, with a big battery, non-removable rear, non-expandable storage, and QHD display. It would be shorter, narrower and thinner than the Nexus 6 and will borrow very little from it. And I couldn't be happier if it doesn't.
Do you agree with my thoughts on the Nexus 6? And predictions for the Nexus 6 (2015)? Let me know in the comments below.