Nexus 5X vs Samsung Galaxy S6 comparison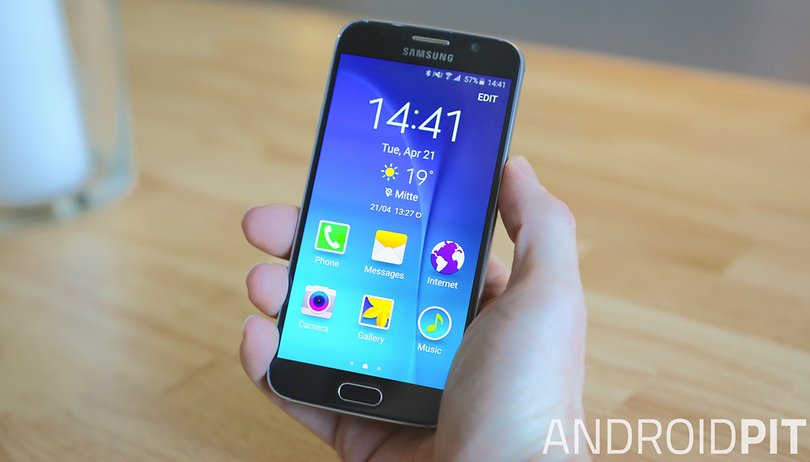 The Samsung Galaxy S6 has established itself as one of the best phones around, but Samsung can't rest on its laurels just yet because the Nexus 5X, the result of the latest Google and LG partnership, has just hit the shelves. With its 5.2-inch screen and a price that's hard to beat, this new kid on the block could really shake things up. Let's find out if Samsung has something to worry about in our Google Nexus 5X vs Samsung Galaxy S6 comparison.
Nexus 5X vs Galaxy S6: Design and build-quality
The Nexus 5X features an all-plastic design. That's not a complete surprise, when you consider the relatively low cost of the handset, but it's certainly not a premium-looking phone. The Galaxy S6 on the other hand, is made of metal. It's also slimmer than the 5X and has a better screen-to-body ratio, but both sport an uncomfortable camera sensor on the back.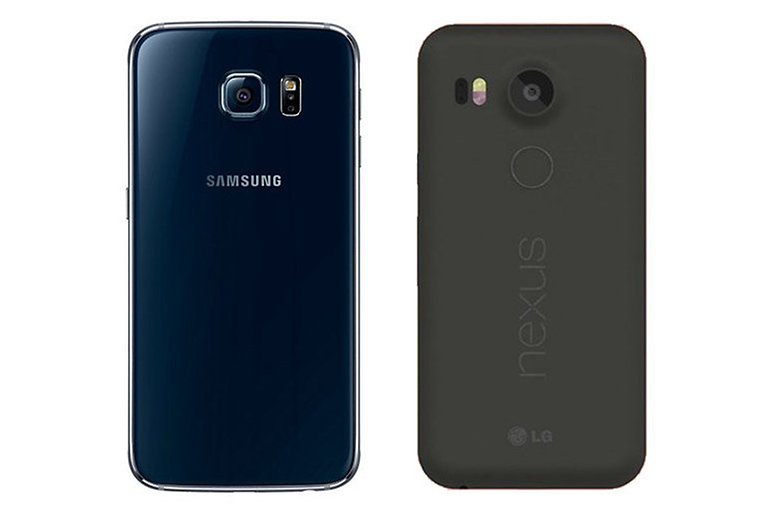 Nexus 5X vs Galaxy S6: Display
The Nexus 5X packs a 5.2-inch, Full HD display. It might lack QHD, but at least this keeps the cost of the handset down. The Galaxy S6, on the other hand, houses a gorgeous QHD display. While the colors are sometimes unrealistically saturated, other manufacturers have struggled to match the quality it provides.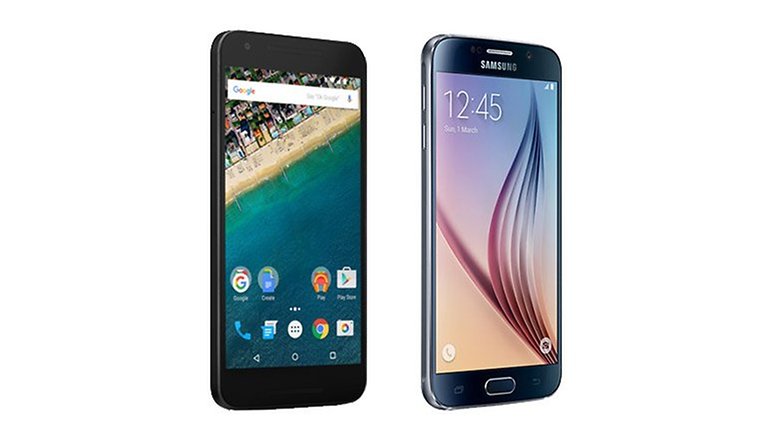 Nexus 5X vs Galaxy S6: Software
The Nexus 5X runs on the stock version of Android. This is the user-interface straight from Google, meaning the 5X receives fast updates and lacks any third-party add-ons. It launches with Android 6.0 pre-installed and takes advantage of all it has to offer (you can read more about Android 6.0 Marshmallow at the link).
The Samsung Galaxy S6 launched with Android Lollipop, but it will be one of the first Samsung devices to be updated to Marshmallow. That being said, I wouldn't buy it if receiving fast updates is your top priority.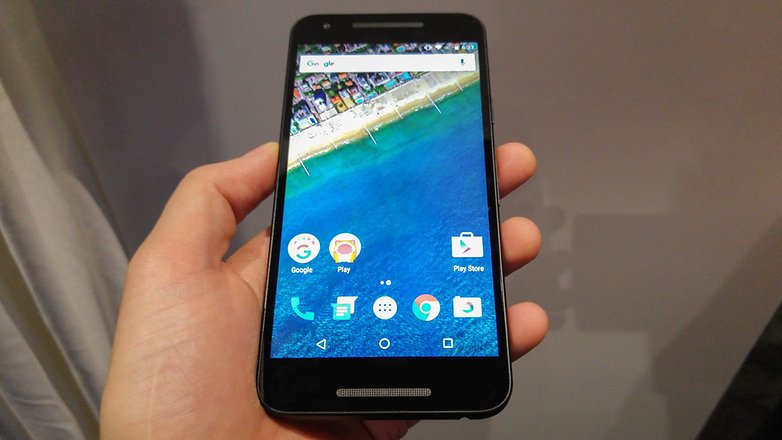 Nexus 5X vs Galaxy S6: Camera
The Nexus 5X has a 12 MP camera but we haven't had a chance to put it through its paces yet. Camera tech has never been a strength of the Nexus series, but there seems to have been a big push to improve things on the 5X – it actually houses the same camera as the more expensive Nexus 6P. We'll be sure to let you know how well it works as soon as we finish our full review.
However, the Nexus 5X camera will need to be pretty special to compete with the Galaxy S6's – its one of the finest cameras on Android. With 16 megapixels, and an aperture of f / 1.9, the S6 camera can shoot detailed photos and videos even in low light. It's very impressive.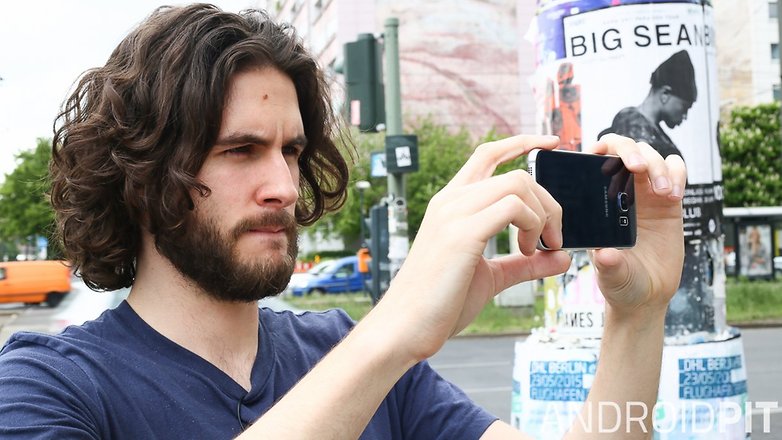 Nexus 5X vs Galaxy S6: Performance
The Nexus 5X comes with a Qualcomm Snapdragon 808 processor. The Galaxy S6 uses Samsung's own Exynos 7420. Both offer good performance, although the S6 just wins out here.
There are a few subtle differences between the two, mostly related to the graphics chips on the 5X and S6. The Galaxy S6 has a Mali-T760 graphics chip capable of producing up to 326 GFlops, while the Adreno 418 tops out at around 172.8 GFlops. If these numbers mean nothing to you, we'll just tell you this: despite the lower values, the Nexus 5X will still be capable of running the latest and most demanding games fairly easily.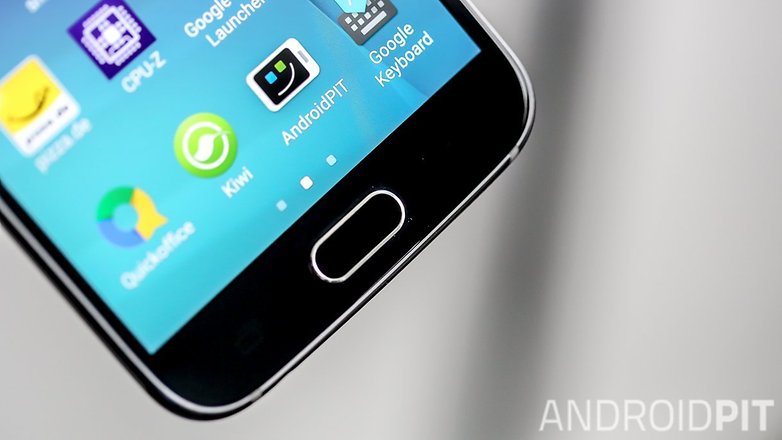 Nexus 5X vs Galaxy S6: Battery
You can expect to get a full day's use out of the Galaxy S6 but not much more than that. The Korean manufacturer has provided some useful ways to get around this though, with fast-charging, wireless charging and several power-saving modes helping to keep your phone going longer.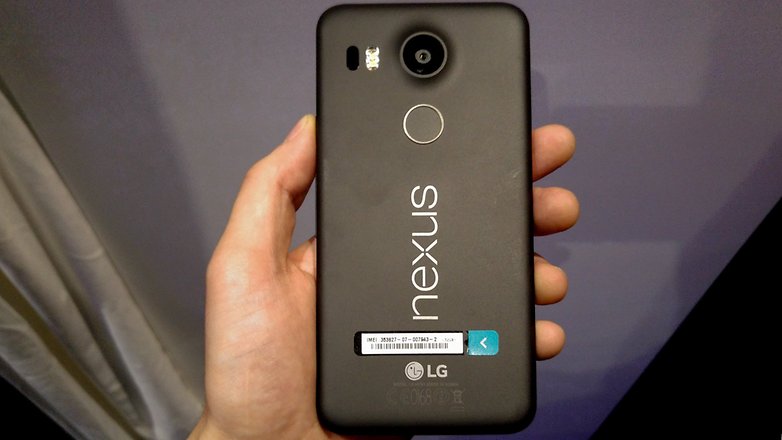 The Nexus 5X has Marshmallow installed and therefore also has its power-saving mode but it only has one option, so it's not as advanced as Samsung's. However, we understand that those working on the Nexus have spent a lot of time studying the consumption of power in the new model, so hopefully it'll last longer than some of its predecessors.
The Nexus 5X also lacks wireless charging, though it has a USB Type-C port for faster charging and data transfer speeds. The S6 uses a micro-USB port, which will be going the way of the dinosaur within the next year or so.
Nexus 5X vs Galaxy S6: Specifications
Google Nexus 5X vs. Samsung Galaxy S6 technical specifications
Google Nexus 5X
Samsung Galaxy S6
Dimensions:
147 x 72.6 x 7.9 mm
143.4 x 70.5 x 6.8 mm
Weight:
136 g
138 g
Battery size:
2700 mAh
2550 mAh
Screen size:
5.2 in
5.1 in
Display technology:
LCD
AMOLED
Screen:
1920 x 1080 pixels (424 ppi)
2560 x 1440 pixels (576 ppi)
Front camera:
5 megapixels
5 megapixels
Rear camera:
12.3 megapixels
16 megapixels
Flashlight:
Dual-LED
LED
Android version:
6.0 - Marshmallow
5.0.2 - Lollipop
User interface:
Stock Android
TouchWiz
RAM:
2 GB
3 GB
Internal storage:
16 GB
32 GB
32 GB
64 GB
128 GB
Removable storage:
Not available
Not available
Chipset:
Qualcomm Snapdragon 808
Samsung Exynos 7420
Number of cores:
6
8
Max. clock speed:
1.8 GHz
2.1 GHz
Connectivity:
HSPA, LTE, NFC, Bluetooth 4.0
HSPA, LTE, NFC, Bluetooth 4.1
Nexus 5X vs Galaxy S6: Conclusion
The Galaxy S6 is the better phone in most areas. It has a nicer display, better camera, faster processing and superior design. If you're debating which to buy, the primary consideration really has to be price. If money isn't too much of a concern, the S6 is better, it's a top end phone and does exactly what you'd expect. However, with the Nexus 5X costing US$379 and the Galaxy S6 about US$520 – you have to ask whether the upgrade is worth it.
One big benefit the Nexus 5X does provide is that stock Android experience. Some users have a fundamental dislike of Samsung's TouchWiz software. If you're one such person, stick with the 5X.
Which device would you prefer? A Nexus 5X or a Galaxy S6? Let us know in the comments.