Nexus 5X vs Moto X Pure Edition comparison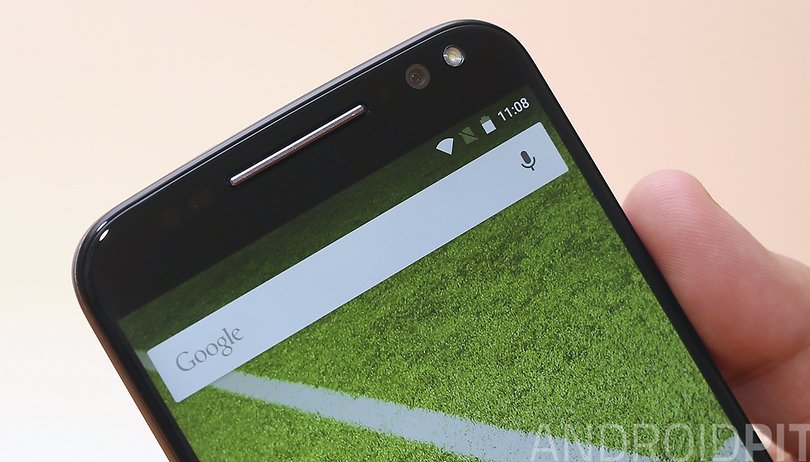 It's the ultimate Android, the current state of the smartphone art. But are we talking about the Nexus 5X, or are we talking about the Moto X Pure Edition, known as the Moto X Style outside the US? Both phones are brilliant, but is one more brilliant than the other? There's only one way to find out: put them head to head in a Nexus 5X vs Moto X Pure Edition comparison. NEXTPITTV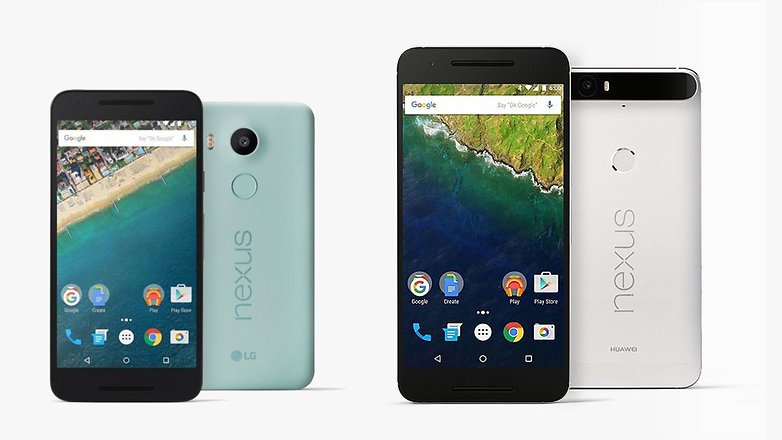 Nexus 5X vs Moto X Pure Edition: design and build quality
This Nexus is made by LG, and it's as well engineered as you'd expect. It's not a fantastic-looking device, though, and we think it's a little too similar to its predecessor. It's longer, thinner and a little bit less angular than before, but it's not something that's going to wow you. Then again, Nexus phones are all about showcasing Android rather than their manufacturers' design skills, so potential buyers may not care. The Nexus also has a fingerprint reader, something the Moto lacks.
The Motorola, however, is a lovely looking thing. By default it's clad in soft silicone, but you can also go crazy in the Moto Maker store and sheath it in genuine leather or bamboo. The back is slightly curved for extra comfort but doesn't wobble if you're using it on a table, and the camera lens is flush with the back instead of protruding like many rival phones' cameras – including the Nexus 5X's – do. All things considered, it looks and feels reassuringly expensive.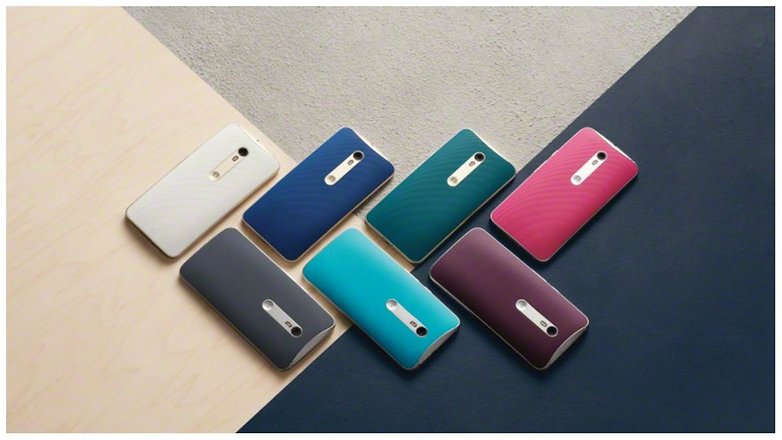 Nexus 5X vs Moto X Pure Edition: display and audio
The Nexus 5X has a 5.2-inch LCD delivering 1,920 x 1,080 pixels at a resolution of 424 ppi. The Moto X is bigger and denser: the screen is 5.7 inches, delivering 2,560 x 1,440 at 515 ppi. It's not an AMOLED this time around; Motorola has plumped for an IPS LCD instead. The Moto has twin front-facing speakers while the Nexus makes do with one.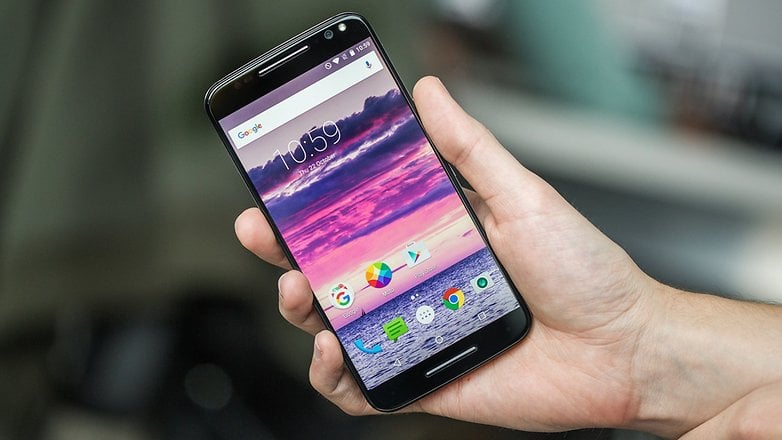 Nexus 5X vs Moto X Pure Edition: processor and storage
There's a six-core Snapdragon 808 inside the Nexus, clocked at 1.8 GHz, and it's teamed with 2 GB of RAM. Storage capacities are 16 GB or 32 GB, and there's no removable storage.
The Moto X has the same processor but more RAM – 3 GB instead of 2 GB – and its available storage options are 16 GB, 32 GB and 64 GB. It also benefits from a microSD slot that you can use to add even more storage. If you like to take lots of photos or video, carry your music collection around with you or install lots of apps, you'll appreciate this.
The Motorola has another two tricks up its sleeve: co-processors for natural language and contextual computing. Those co-processors drive the phone's voice capture systems and reduce power usage when it's in a pocket or purse.
Nexus 5X vs Moto X Pure Edition: camera
The Nexus cameras are 12.3 MP with dual-LED flash on the back, and 5 MP for selfies on the front. The Moto X has a 21 MP rear camera with a dual-LED, and a 5 MP front-facing camera that also has an LED flash. The main Moto camera is Motorola's best yet, and we were very impressed with its performance. It's night mode is particularly good: it reduces resolution to a relatively low 3 MP but banishes the noise and grain we've come to dread seeing in low-light shots.
The most interesting bit of the Nexus camera isn't the megapixel count, though. It's the sensor. The 5X has a new sensor with larger pixels than the norm. That should mean better low light performance – the bigger the pixel, the more light it captures – but we haven't had the opportunity to test it in real world conditions just yet. We'll update this comparison when we do.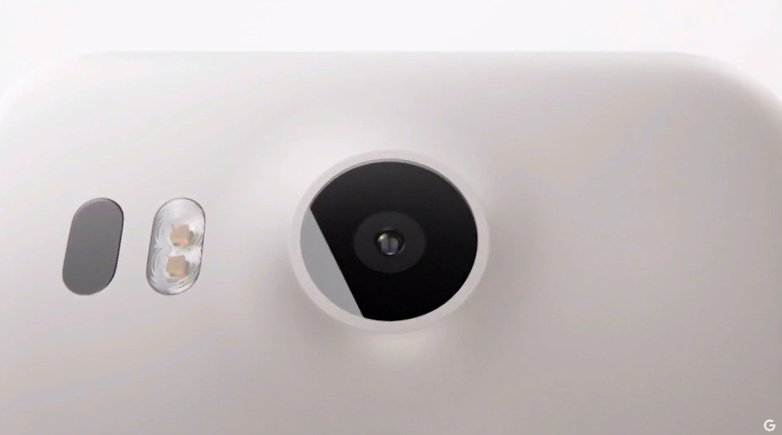 Nexus 5X vs Moto X Pure Edition: software
As you'd expect from a new Nexus, the 5X comes with the latest, greatest Android version – which at the time of writing is Android 6.0, aka Marshmallow. Like any Nexus, its operating system is a completely stock version of Android without the sometimes-unwanted bells and whistles that some manufacturers love to add.
The Moto ships with Android Lollipop, but a Marshmallow upgrade is coming. Motorola hasn't messed with stock Lollipop very much: it's just added its own, generally useful apps – Help, Migration, Connect and Moto – and left the UI more or less as Google made it.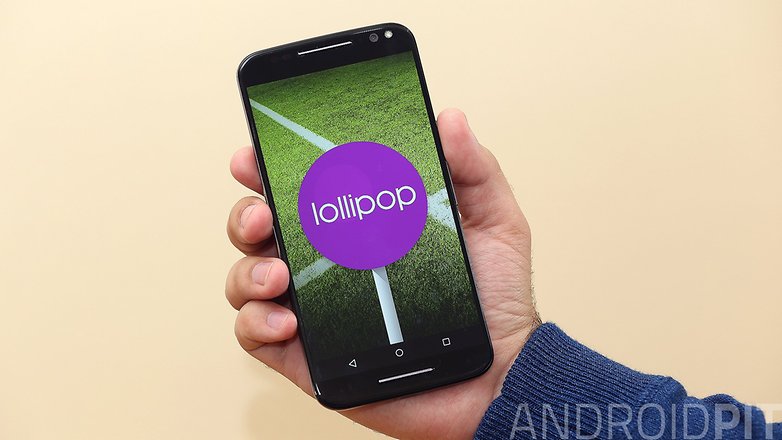 Nexus 5X vs Moto X Pure Edition: battery
The Nexus 5X battery capacity is 2,700 mAh, and the Moto X Pure has 3,000 mAh, but the Moto is driving a bigger, denser screen so the difference in battery life is likely to be minor. As the Moto ships with 5.1.1 Lollipop, however, it won't have Android 6.0's efficiency improvements until you upgrade, so in the real world the Nexus may have the edge here.
That said, the Moto comes with a turbo charger, which charged the battery in one hour and 23 minutes in our testing, and got it 16 percent charge after just 15 minutes. That's really useful.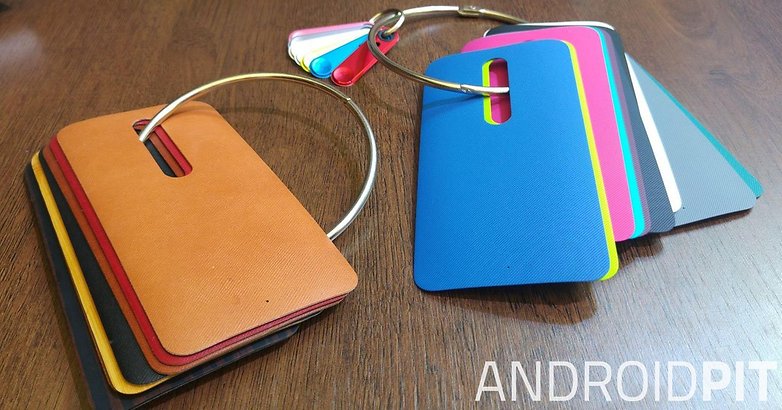 Nexus 5X vs Moto X Pure Edition: early verdict
There's very little difference in price between the two devices: the Nexus 5X is $379 and the Moto X Pure is $399, although we'd expect retailers to start discounting the Moto fairly quickly. That means we're competing on specs and style, and we think that the Moto X Pure Edition narrowly wins on both.
It has a bigger battery, more storage options and a microSD slot, a superb camera and stereo speakers, plus it looks better and you can really make it your own using Moto Maker. They're both great devices, but we think the Moto is that little bit greater.
What do you think? Is the Moto's lack of fingerprint sensor a deal-breaker, or would you buy it over the Nexus 5X in a flash? Let us know below.