Motorola Moto X4 review: X in name only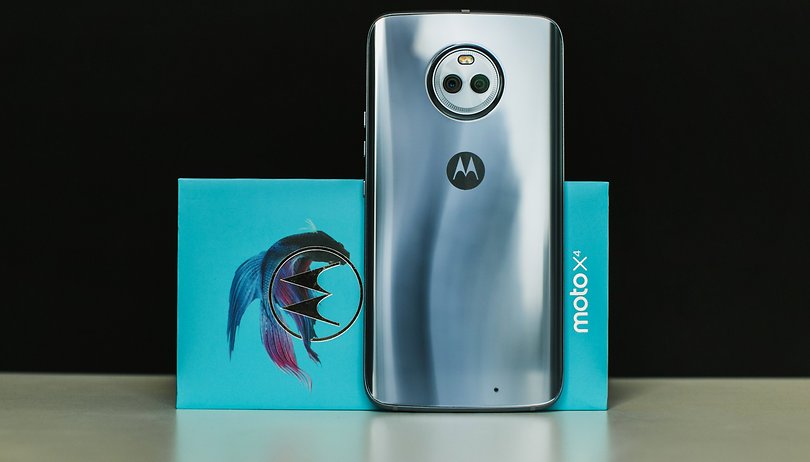 For quite some time now, the Moto X series has been neglected by Lenovo and Motorola, in fact for a while no new models have been seen. Motorola's X factor returns to the limelight, however, and it does so with the Moto X4, which celebrated its debut at the IFA 2017. I have had the opportunity to thoroughly test the smartphone and here's what I think.
Good
Design

Flash in the front camera

Fast charging

Bluetooth with Tempow technology

Moto display and Moto actions
Bad
Confusing navigation buttons

Subpar hardware

Slow and unreliable camera results

High price
Motorola Moto X4 release date and price
The Moto X4 is being launched on the market in silver and black, and available from retailers from around $350. This price tag puts the Motorola Moto X4 in the crowded mid-range category, and it's up against some tough competition there.
Motorola Moto X4 design and build quality
The Moto X4 has a different design from other smartphones in the Motorola range. Instead of a totally metal body we find a slightly curved glass back to facilitate ergonomics. The silver look on my review model is reminiscent of the Honor 9 and it feels comfortable in my hand, reminding me of my dear old Galaxy S7.
Like all smartphones with glass backs, fingerprints will be a nightmare even if on the silver version they are slightly less noticeable. Glass seems to have an oleophobic treatment as cleaning your fingerprints will be quick and easy. Despite the protruding camera we can't use Motorola's exclusive Moto Mods that are reserved for the Z line of smartphones.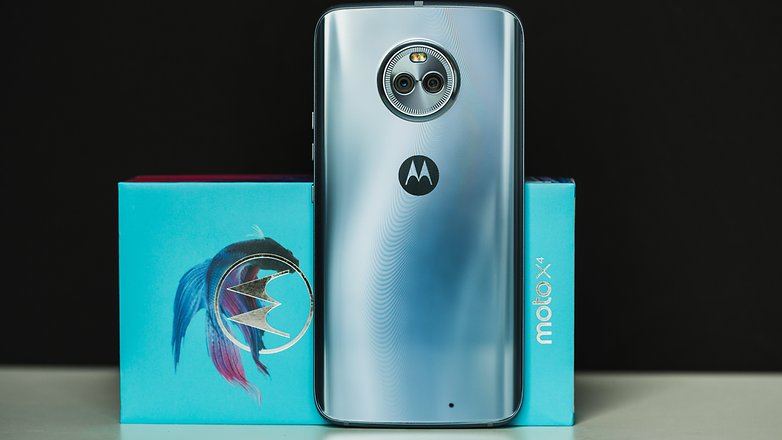 Overall, the smartphone is very well assembled and has a premium feel typical of last year's top-of-the-range smartphones. Do not expect a 18:9 or curved display. The Moto X4 has a classic style that has really impressed me. It's hard to find a device so handy and with premium materials at the same time. The 163g weight is not too heavy but it still looks and feels solid and well-built.
The buttons (all three on the right hand side) satisfy with a decisive click on the press and the power button is clearly distinguishable from the volume buttons thanks to a texture engraved on it. There is IP68 certification, which we do not even find on the company's top-of-the-range line.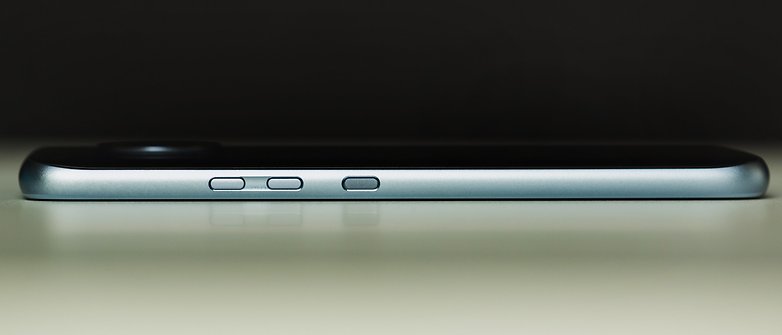 Motorola Moto X4 display
At 5.2 inches, the Moto X4's screen is smaller than those of Moto Z smartphones and delivers a full HD resolution with a 424-ppi pixel density. The IPS Panel is covered with Gorilla Glass, but we do not know what generation of materials Motorola uses here. The image is pleasant with powerful colors for an IPS display and good viewing angle stability; even the brightness is more than sufficient.
I was surprised by Motorola's choice not to include an AMOLED panel but to use an IPS instead. The Moto X series has always been characterized by an OLED display to take advantage of the Moto Display function (more on that later) and I find this choice on the new model a step back.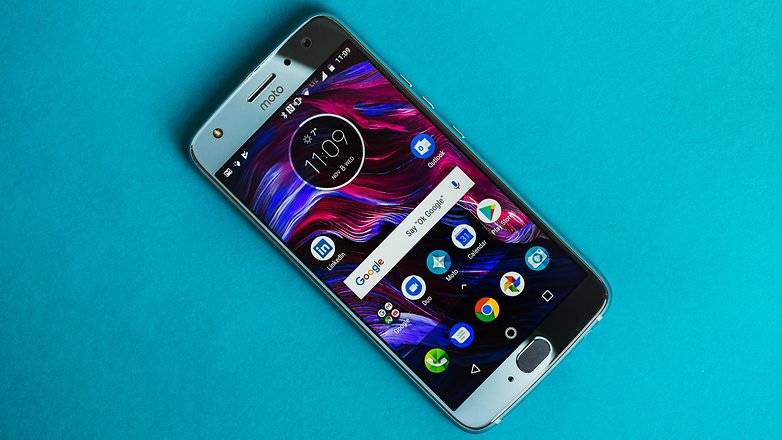 This does not mean that the Moto X4 has a bad display. On the contrary, given the fairly saturated calibration of colors (which can be changed by the settings), I was convinced that I was not dealing with an IPS panel. I noticed the difference only when I arrived home from work, in the dark, when I realized that the blacks were not absolute. Brightness is good and viewing angles impeccable.
We don't find premium features such as a QHD resolution or support for HDR content, but on the whole it's really a great display, you'll have no reason to complain.
Motorola Moto X4 special features
Although Motorola's X-Series is not the company's top-of-the-range line, the software features included are the same as those of the larger series. The Moto application is included with all the functions in the Z series, which is much appreciated.
Moto Display
An ancestor function of the Always on Display that we now find on many top of the range Motorola phones, Moto Display has not changed much over the years. When your smartphone realizes that it will be moved (e. g. by taking it from the desk or removing it from the pocket) or feels your hand passing over it with the proximity sensor, the display will be turned on for a short while showing the watch, battery charge percentage and notification icons.
We can interact with notification icons to open or delete them directly by tapping on the Moto Display. It's a pity that, because of the IPS panel, in the dark the function turns on the entire panel, which is not very pleasant in the darkness of a cinema or living room in the evening.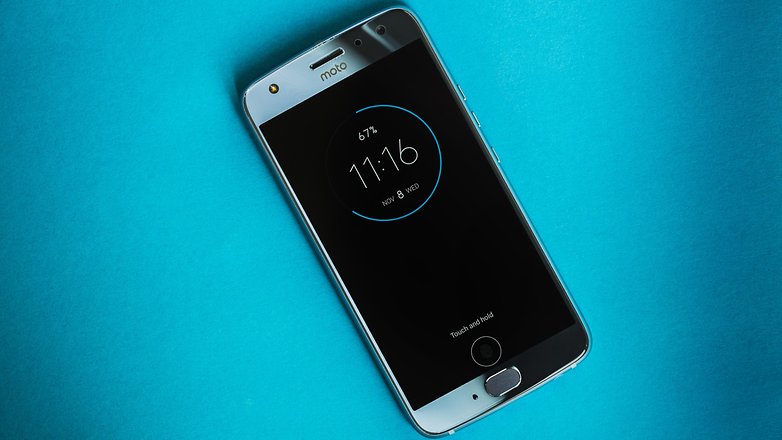 Moto Actions
This is the name given by Motorola to the various gestures available on Moto X4. We can shake the phone twice down to turn on or off the torch. We can rotate your wrist twice to access the camera quickly. We also have predefined movements to mute the ringer during a call or activate one-handed mode. Nothing new anyway, all functions already seen on many other Motorola smartphones
Moto Voice
This is one of the functions that has changed most over the years. In the old Moto X smartphones you could call Moto Voice using the keywords "Ok, Moto" followed by many voice commands such as a selfie shot or to send a message on Whatsapp, etc. Now the function has been considerably reduced, with just the command "Show me"... followed by an instruction.
We can ask it to show us the calendar, upcoming appointments, weather forecasts or open an app, nothing more. This is almost understandable as Google Assistant can cover all other functions on its own.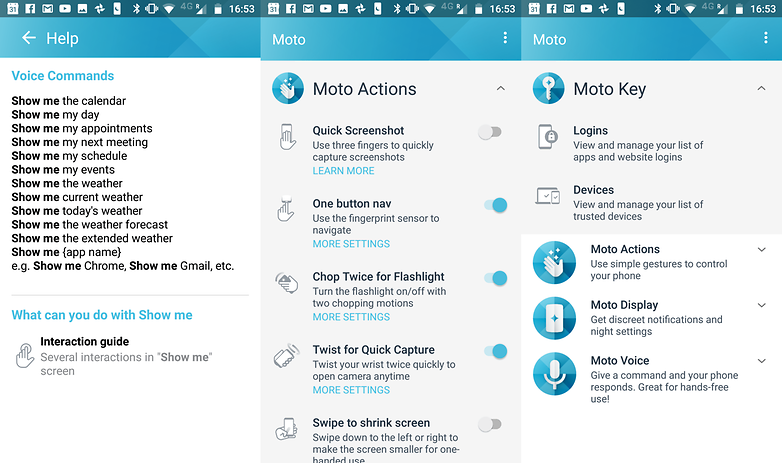 Moto Key
Forse una delle funzioni più sottovalutate dei dispositivi Motorola. Non è una funzione completamente nuova, anche con i top di gamma Samsung possiamo sfruttare una funzione simile. In poche parole possiamo configurare il nostro PC Windows per rendere il nostro smartphone una chiave di accesso.
Potremo infatti utilizzare il lettore di impronte del nostro smartphone per accedere a molte app e siti web aperti sul PC senza dover immettere nome utente e password, semplicemente ci basterà appoggiare il nostro dito sul lettore di impronte di Moto X.
Motorola Moto X4 software
Motorola Moto X4 comes to the market with Android 7.1.1.1 and at the time of writing has not yet received the latest security patches. Obviously the update to Oreo will be coming, but we don't know the timing yet.
Motorola's interface is very close to Android stock. The only changes introduced concern the Moto apps I mentioned earlier, the slightly modified launcher with dark shades, some custom icons and the installation of two third-party apps that cannot be uninstalled: Outlook and LinkedIn. This may not be a problem if you use these two applications, otherwise they may be annoying to find stuck there.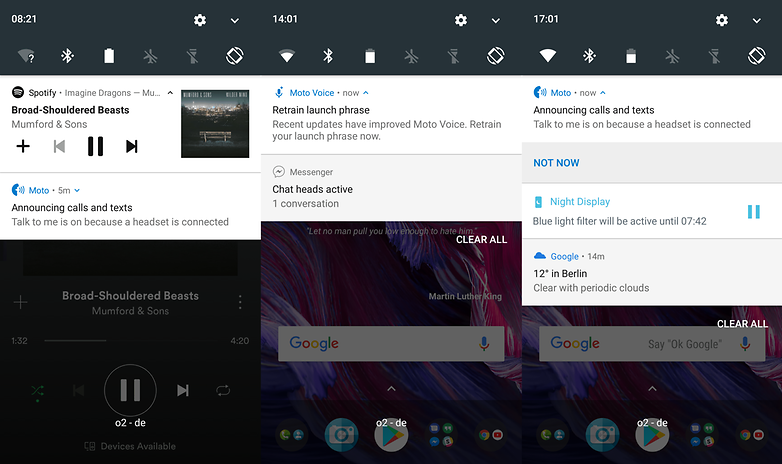 Another very annoying thing in my opinion is the implementation of Motorola's navigation buttons. We have two options: the classic on-screen software buttons or a fingerprint reader gesture system. In the first case, the on-screen buttons work exactly as expected while the fingerprint reader is completely deactivated (apart from the fingerprint reading, of course), which is annoying because in practice we find ourselves with a home button that does not work as a home button.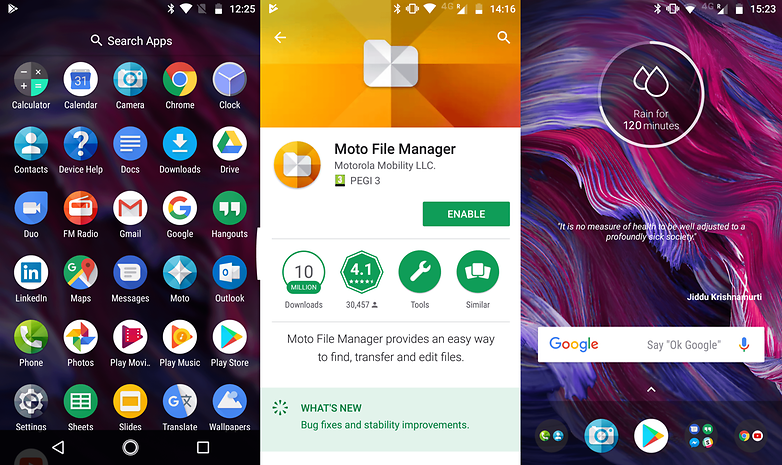 On the contrary, by disabling the navigation bar and activating the gestures on the fingerprint reader, we have a single tap of the home button as planned. A swipe to the left gives us the Back function while scrolling to the right brings up recent applications.
Pressing and holding the fingerprint reader will turn off the screen unless the pressure is held for longer, in this case Assistant will be activated. Leaving aside the fact that multitasking and back gestures are often confused with pressing the home button, the whole system feels confusing and inefficient. Having a navbar on screen and leaving the home button available without gestures would have been a more coherent idea in my opinion.
Motorola Moto X4 performance
We have reached the sore point, at least in my opinion. Why Motorola? Why did you do this at your beloved Moto X series? Why did you transform a top-of-the-range series into a mediocre series with decidedly underperforming hardware? I know that I will never have an answer to these questions....
The smartphone is equipped with a Qualcomm Snapdragon 630 CPU, equipped with eight core Cortex-A53 architecture at a frequency of 2.2GHz accompanied by 3GB of RAM. It wouldn't be a big deal if we were talking about a Moto G-series device but here we are talking about a device that should fit in a mid-high range, especially given the price.
Motorola Moto X4: benchmark results
| | 3D Mark Sling Shot ES 3.1 | 3D Mark Sling Shot ES 3.0 | 3D Mark Ice Storm Unlimited ES 2.0 | Geekbench CPU - single core | Geekbench CPU - multicore | PC Mark Work Performance | PC Mark Storage |
| --- | --- | --- | --- | --- | --- | --- | --- |
| Asus ZenFone 4 | 820 | 1336 | 16735 | 860 | 4097 | 5012 | 3260 |
| BQ Aquaris X | 465 | 845 | 14014 | 914 | 4559 | 5426 | 4311 |
| Motorola Moto X4 | 836 | 1371 | 16746 | 862 | 4116 | 4944 | 6508 |
The performance is sufficient and the interface runs smoothly, but as soon as you require something too much such as slightly intense multitasking or data sharing between various apps you will run into slowdown and too much lag for my tastes. The games run well as long as there is nothing else to occupy the CPU in the background. The fact remains that for $350 I would have expected a little more horsepower under the bonnet, maybe a Snapdragon 820 or 821 that, although less recent than the Snapdragon 630, could give an extra boost to this smartphone.
The internal memory is 32GB but can be increased with the use of a microSD, also two slots for Nano SIM to use in addition to the memory card.
Motorola Moto X4 audio
Motorola has adopted quite a unique solution for the speaker of this smartphone, the main speaker is in fact placed in the headset section we use for calls. We do not find a grille or holes anywhere else in the body to let the sound come out.
On the one hand, it's great because we don't risk covering the sound output with our hand, and the speaker is frontal and facing the user. On the other hand, however, the speaker is very small and not very powerful as well as being mono and not stereo.
The sound has a good quality, the bass is heard and the audio is full: the volume is not at all satisfactory and while watching video I recommend using the headphones. Luckily the 3.5 mm jack is present, the resulting audio is clear and with a discreet volume.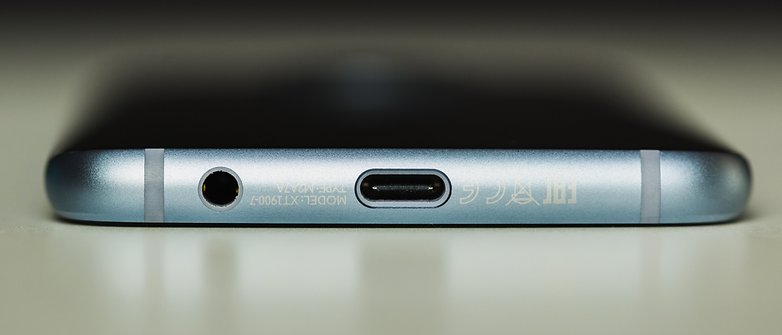 The special feature of the Moto X4 is its Bluetooth audio technology. Motorola has implemented a novelty created in collaboration with Tempow. Moto X4 can control up to 4 Bluetooth audio devices simultaneously, which is great.
Connecting bluetooth has never been easier but there are side effects. When this function is activated, any other Bluetooth accessories associated with your smartphone (such as smartband or smartwatch) will be disconnected and the Wi-Fi network will be disconnected as it interferes with the streaming of wireless audio. No Spotify therefore, unless you have the premium account and download music offline beforehand.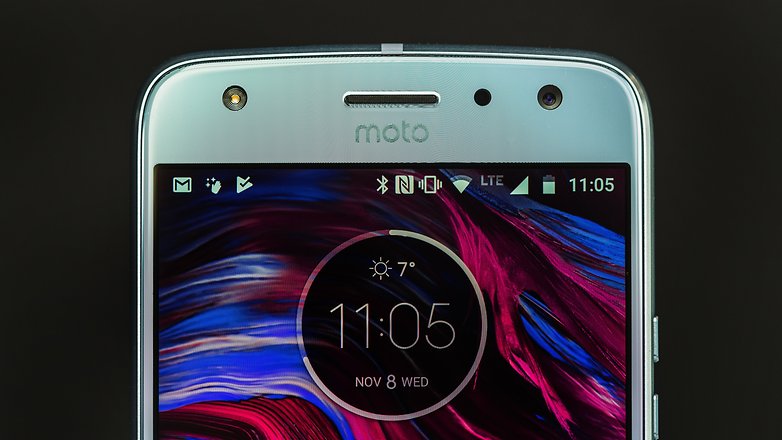 Connection is quick but calibration is only effective in a completely silent environment. It wasn't easy to make all 4 Bluetooth speakers play at the same time, I don't know why it took several attempts.
Motorola Moto X4 camera
Like the Moto Z2 Force, the Moto X4 features a dual camera on the body. Unlike his older brother, this smartphone has a normal lens with a 12MP sensor and an 8MP wide-angle lens with a 120-degree capture angle.
Switching between the two cameras is not instantaneous and it takes a bit of patience, but personally I find it more useful to introduce a wide-angle or telephoto lens than using a monochrome sensor like the one used on the Z2 Force. The distortion on the sides of wide-angle shots is noticeable but gives a fisheye effect that youmight enjoy.
The camera app features live preview mode for the bokeh effect (which I advise you not to use except in perfect brightness and with simple subjects) and on request recognizes objects, tourist attractions, read QR codes or digitizes business cards.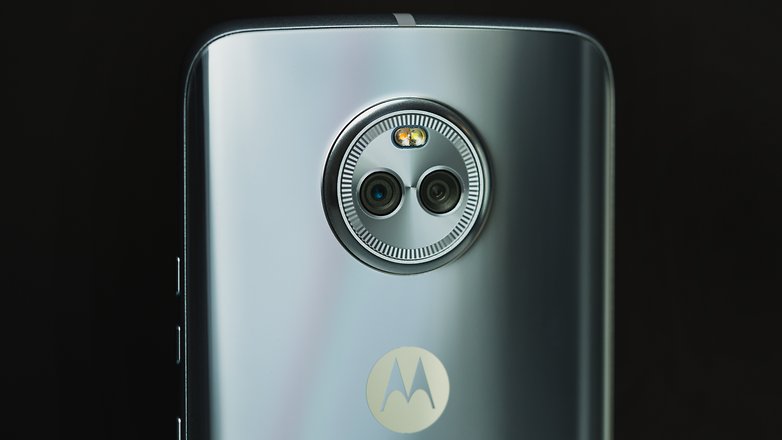 During the time I spent with the Moto X4 I noticed that it really takes a lot of time to take pictures. It takes about 2 seconds to shoot, after which it still works a little bit in the background. Probably the capture and processing speeds are very limited by the SoC used, which does not have enough power. Even poorly maintained camera software may be one of the causes of the slowdown.
It features the possibility to use automatic HDR, a manual mode and a fun color spot function that will make you touch a color in the preview of the camera to select it and will later convert it into grayscale all the rest.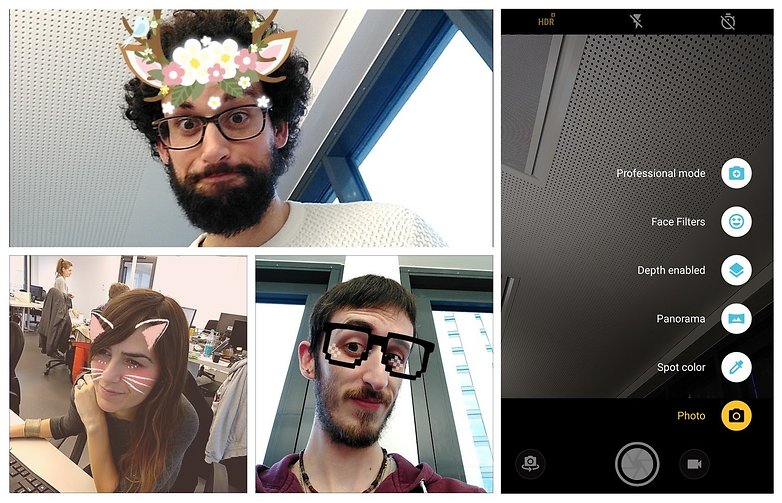 Moto X4 supports 4K video recording at 30 fps. Up to 60 frames per second are possible with Full HD. The front camera of the Moto X4 features a 16MP sensor with a flash LED, which is a nice addition.
The selfie capability convinced me much more than the main camera results. Especially in selfie shots with little light, the smartphone will reduce the resolution of your photo to just 4MP for a brighter photo. The problem is that you cannot disable this function and you cannot know if it is active without checking the resolution of the final shot.
You can judge the photos taken with the Moto X4 in original quality.
Motorola Moto X4 battery
Your smartphone has a 3000 mAh battery that is not huge but not even undersized for your device. The Moto X4 has always survived my typical days with 4-5 hours of screen on about 15 hours away from the charger.
If you need extra power, you can use the Turbo Charger included in the package, which allows quick charging. The battery fills up so fast that during my test I noticed that I could recover more than 40% of the battery in less than 30 minutes.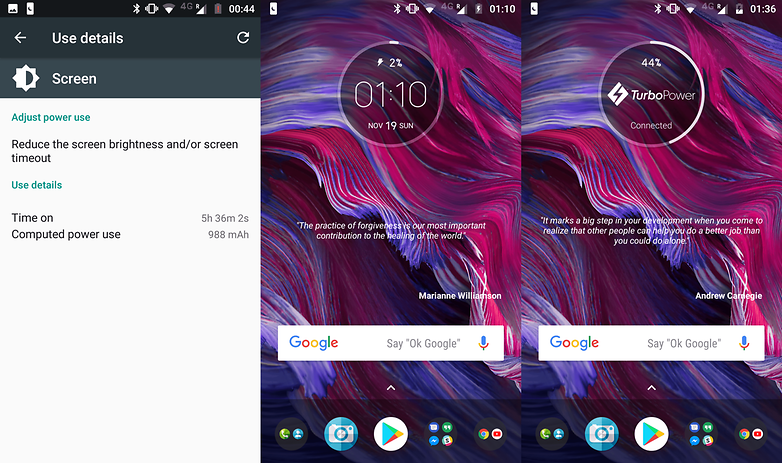 In our classic test, performed with Mark Battery Work 2.0 PC, the smartphone lasted for about 6 hours confirming my initial impressions: very good but not exceptional. Despite the glass back on the smartphone, there is no wireless charging.
Motorola Moto X4 technical specifications
Final verdict
The Moto X series is back but doesn't do it in style. The smartphone has very nice design lines, is impeccably constructed and is comfortable to use even with just one hand. The small tricks put in by Motorola are interesting but not amazing, and despite everything the cameras are decent and fun as long as you have the patience required.
There is only one unjustifiable thing about this smartphone and it is the lack of power that would have made the Moto X4 a worthy heir of previous models. Unfortunately, Lenovo and Motorola have decided to save on power while still placing a medium-high price device on the market. Many equally powerful alternatives can be found at lower prices, which will not help Moto X4 sales.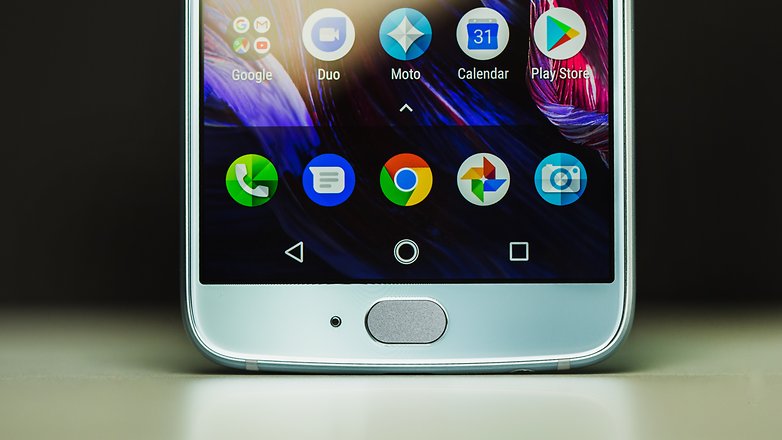 Looking for a smart phone with a classic and elegant look but don't have big demands in performance? Motorcycle X4 could make it to your needs. If you are looking for a device that converts every single dollar you spend into power or a smartphone to have fun photographing the world, an LG G6 could definitely be a wiser and more satisfying choice.
Given the downward trend in the value of smartphones, it could still be a great deal once the price goes down. In that case I recommend it because my experience with this Moto X4 was pleasant and there are no real deal breakers.
Do you own one of the latest Lenovo/Motorola devices? How do you find it?