Microsoft Launcher Review: an Apple by any other name?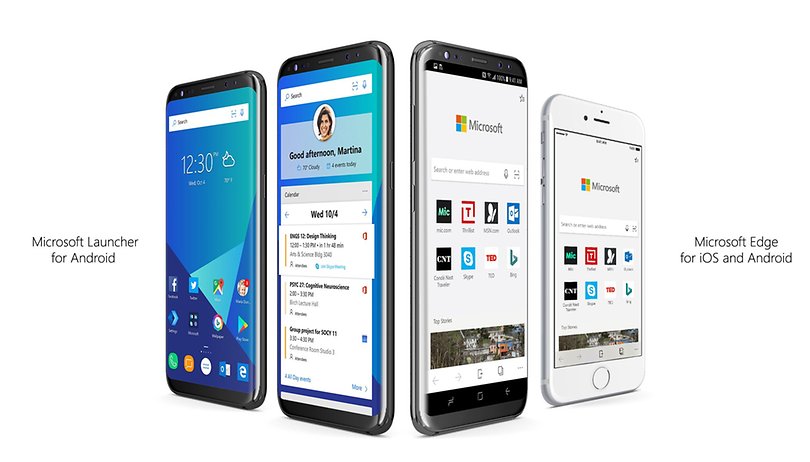 Microsoft's Arrow launcher has a small but dedicated fan community. Now Microsoft has significantly reworked the Android interface and re-positioned it as the "Microsoft Launcher", and here's our review.
The Microsoft Launcher was quick to download and install, and Android requests the necessary permissions both at launch and when selecting certain functions. The launcher's surface seems modern and non-intrusive. App folders are displayed as squares and you can view up to four of the included icons at a glance without opening the folder. Android's notifications remain untouched by the Microsoft Launcher. Briefly swiping your finger from top to bottom opens a system-wide content search like on the iPhone or current Huawei smartphones.
The feed is strangely familiar.
Two of the launcher's most essential functions are the feed to the left of the homescreen and the quick menu that can be pulled from the bottom. The feed, which is nearly identical and located in the same place as iOS, displays numerous information, news, frequently used apps, and similar things in a bundle, and users themselves can determine what content is displayed.

Just as on the iPhone, the quick menu is pulled up from below. It contains a second row with five freely arrangeable app shortcuts, five important system settings, and a slider for controlling screen brightness. Unfortunately, the swipe-up feature only works on the homescreen, not across the entire system like with Apple.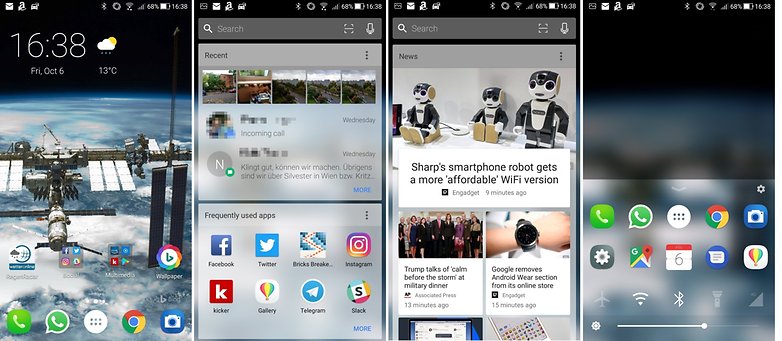 Here's a nifty little feature: if desired, you can furnish the Microsoft Launcher with sleek background pictures from Bing. Tapping on the wallpaper icon on the homescreen loads a new one whenever you're tired of seeing the current background. Now for the less rosy part: Bing is, of course, the default search engine in the Microsoft Launcher and its search bar, which is the reason it may quickly disappear from many homescreens.
Many options, fluid performance
The Microsoft Launcher can be configured in a myriad of ways and adjusted to your own preferences. There are options for the notification and menu bar, the notification dots, default applications and much more.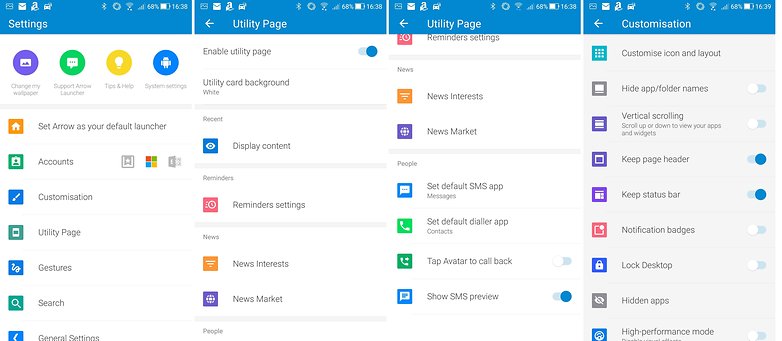 Performance is quite good on the Asus ZenFone 4, the only hitch is that sometimes when you return to the homescreen from an app, it takes a moment until the symbols show up again. Otherwise, the launcher runs smoothly on the Asus smartphone, even without activating high-performance mode.
It's a bit strange how Microsoft is blatantly conjuring up some of that Apple feel on Android smartphones. But the appearance—even though it's a matter of taste—is pleasant, the performance is good and there are assorted options, so there's nothing wrong with trying the Microsoft Launcher once to see if it matches your sensibilities.

What is your favorite launcher for Android? Or do you prefer it pure and unadulterated?