LG's rollable TV is here: meet the amazing OLED TV R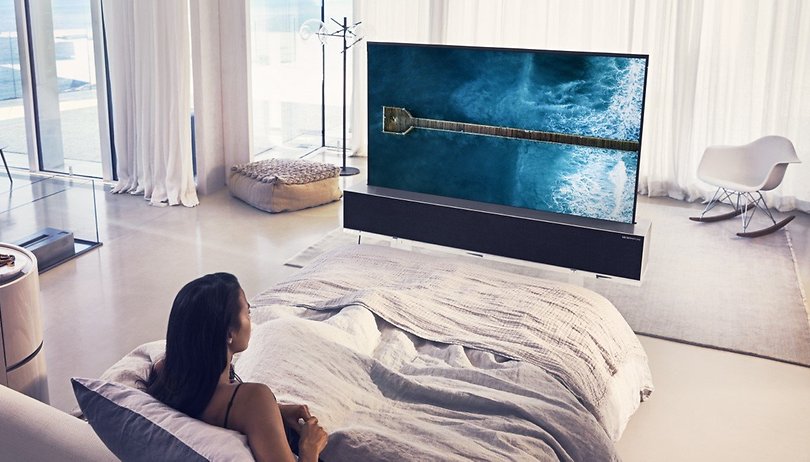 When you see the new LG TV, you'll be completely off your rocker. While the OLED TV R looks like a conventional soundbar in stand-by mode, it rolls out to the complete size of 65 inches in TV mode. We have collected technical data, first price data and some videos of the new 4K TV.
Nine charged for leaking Samsung's flexible display tech to China
Flexible displays fuel the next generation of wearables
Since almost every television set is now somehow smart, and even technologies such as HDR or 4K no longer cost a fortune, TV manufacturers must come up with something new. Last year LG had already shown something in a back room of CES that had the potential to be a hit. This year the rollable TV finally came on the big stage.
The new model is called the LG Signature OLED TV R; the current 65-inch version, which has been photographed many times, corresponds to 65R9. The TV R will be priced above the 88 inch 8K OLED Z9, which is rumored to be in the small five-digit range. In first comments the readers joke, LG's new television "makes room in your driveway", after all, you have to sell the car for your purchase.
#LG Signature OLED TV 65R9: el primer televisor enrollable del mercado ya está listo y promete cambiar las reglas del juego#CES2019 pic.twitter.com/GzExqEZwh0

— CIENCIA Y TECNOLOGÍA (@revolutegplus) January 7, 2019
The LG OLED TV 65R9 is only three millimeters thick when extended. In standby mode, the fragile display is protected in the inconspicuous aluminum box, which also functions as a soundbar. The display supports common HDR standards and adjusts contrast and color palette to the ambient light. The sound bar offers 100 watts of music power and 4.1 Dolby atmospheres. LG's Alpha-9 processor also intelligently optimizes the sound.
Le téléviseur enroulable Oled 65 pouces Ultra HD LG 65R9 sera disponible au deuxième trimestre 2019. Il sera plus cher que le 65W8 (lancé à 8 000€). pic.twitter.com/ncEpytambf

— T4nG (@T4nG) January 7, 2019
The software is based on webOS 4.5. The LG OLED TV R integrates into the Smart Home via Alexa, AirPlay 2, HomeKit or Google Assistant. For certain functions such as music control, you can set the TV to View. Only a small part of the screen rolls out, representing only the essential controls and information.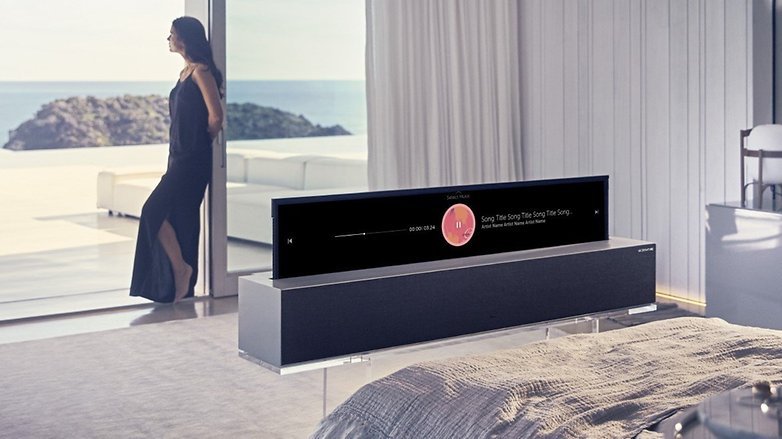 LG has not yet announced when and at what price the LG OLED TV R will be launched on the market.