LG G4 vs Nexus 6 comparison: the big head-to-head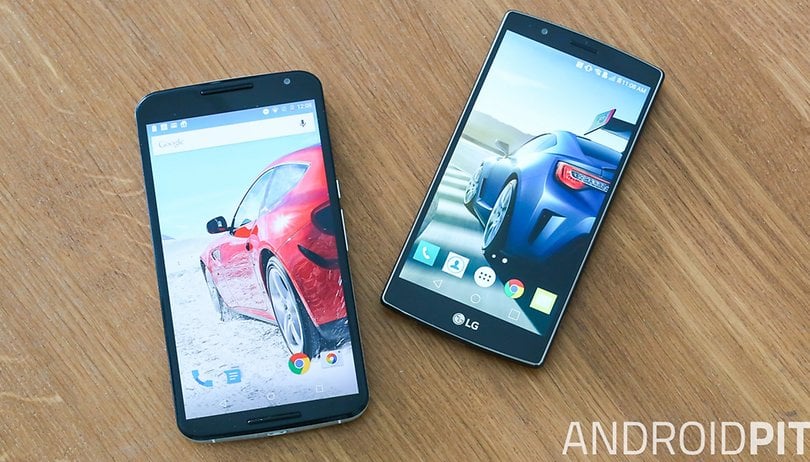 When we say this is the big comparison, we mean it. The Nexus 6 is a 6-inch masterclass in phablet design born of a collaboration between Google and Motorola. Featured on our best Android phones list since its release in late 2014, the Nexus 6 provided the stock Android experience many clamored for, wrapped in a colossal package. Then there's the LG G4, one of the most impressive smartphones to be released this year, with an outstanding 5.5-inch display and impressive camera performance. But which device is better? Find out in our LG G4 vs Nexus 6 comparison. NEXTPITTV
LG G4 vs Nexus 6: Design
The Nexus 6 is that phablet which you'll see doing the rounds in most of Google's promotions. Since Google stopped selling the Nexus 5 earlier this year, this is (for the time being) the only Nexus smartphone available in the Play Store.
And it's big. The Nexus 6 dimensions are 159.3 x 83 x 10.1 mm making it hard to use with just one hand. By comparison, the LG G4 is 148.9 x 76.1 x 6.3 - 9.8 mm (the thickness varies thanks to its curved shape). In practice, it doesn't look like a dramatic size difference, but you really feel it: the Nexus 6 feels far wider, despite the LG G4 already bordering on phablet size.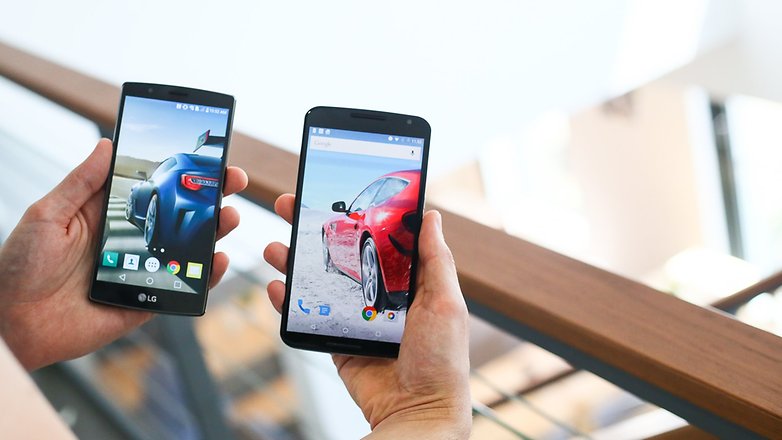 From the front, the Nexus 6 is quite simple, with dual-stereo speakers and a camera sensor. You will notice that the bezels are not symmetrical, and neither is the curve of the device's rear. This "wonkiness" speaks to the overall attention applied to the Nexus 6: it almost feels like Motorola tried to shoehorn a Moto X into a Nexus device, and I'm guessing tight deadlines or corporate issues played a part in the outcome.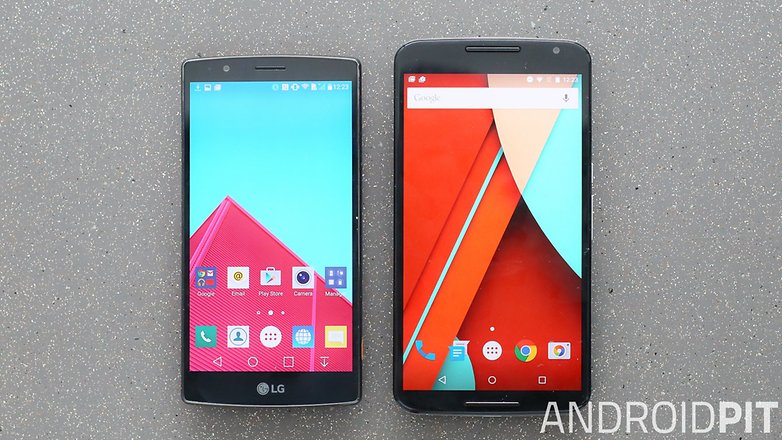 The LG G4 isn't symmetrical from the front either, but it's less distracting on a device with only one front-speaker. Overall, it feels like a tighter, if more plain, design. The LG G4 is really angular, almost square from the front, and arrives in a choice of brushed metal-effect rear covers (LG says plastic mixed with metal, but it kind of just feels like plastic), ceramic or premium leather back covers. The Nexus 6 comes in blue or white plastic but does house an attractive metal rim.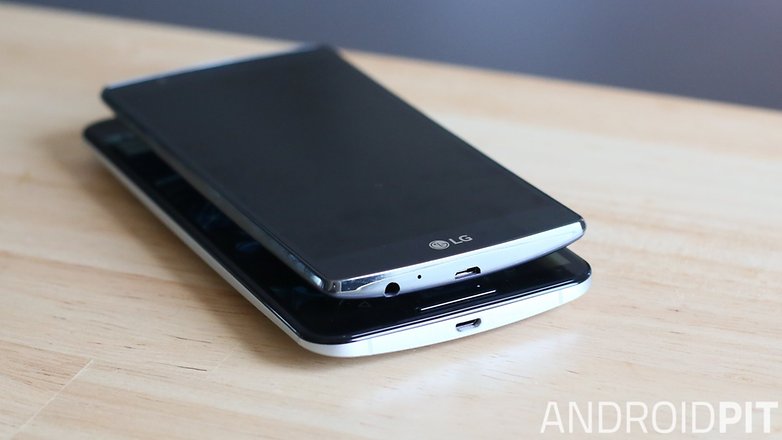 The Nexus 6 is immediately recognizable from the rear, with the ring-LED flash surrounding its camera sensor and 'Nexus' printed on there. And the LG G4 is similarly distinguishable because it houses the rear button setup that the LG G series has become known for.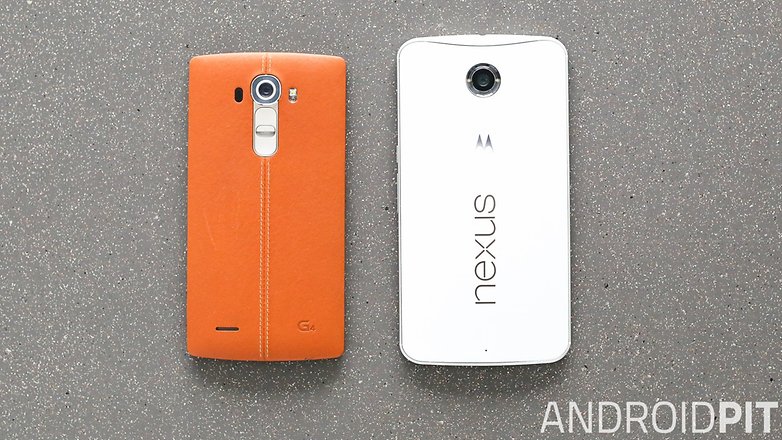 The rear buttons take some getting used to for a new user, but they are comfortable before long, the only worry you have is inadvertently pushing the smartphone up from between your fingers and dropping it (it happened to me during this comparison). Meanwhile, the Nexus 6's hardware buttons are found conveniently placed on the sides.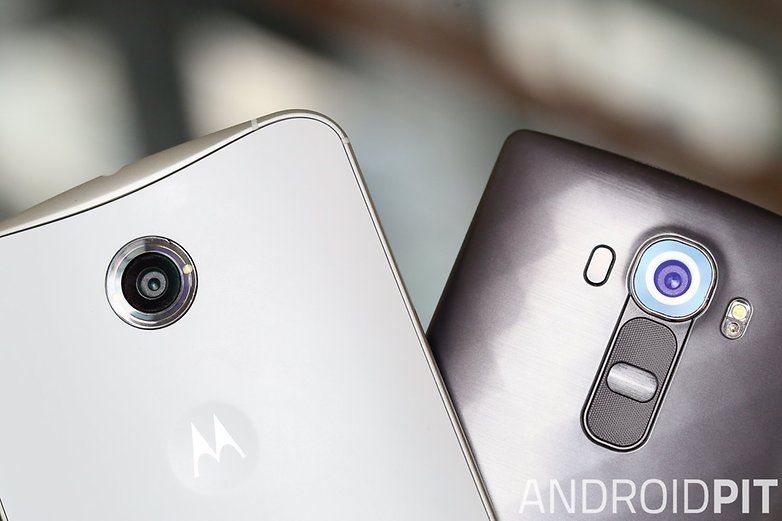 Which has the best design? The LG G4. It looks more sophisticated and has a wider-range of customization options, (even if you think the leather-back version is a bit garish you can stick with a 'brushed metal' back).
It's also worth noting that the Nexus 6 is difficult to operate in one hand and is almost 30 g heavier (155 g compared to 184 g). The design of the LG G4 is polarizing, but I love it. Even if you don't, I think few could argue that the Nexus 6 looks better.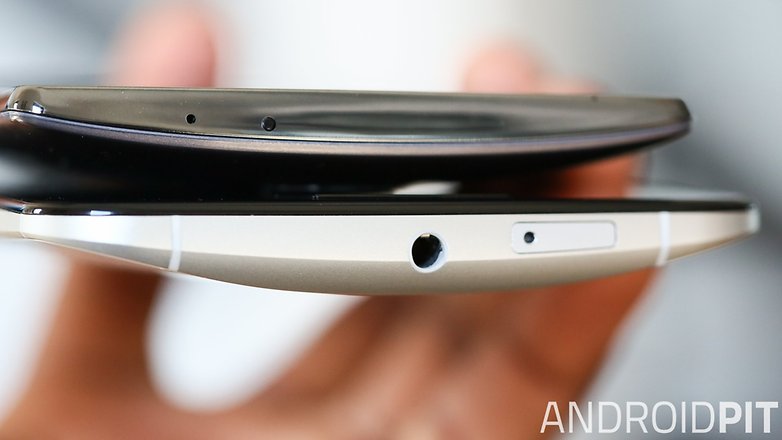 LG G4 vs Nexus 6: Display
Both of these Androids have excellent displays. The Nexus 6 burst onto the scene with a QHD screen, and LG has opted for the same resolution on its LG G4 (this resolution is yet to be surpassed by any major Android flagship).
The LG G4 display is more dense, with 538 pixels-per-inch compared to the 493 pixels on the Nexus 6, but this is largely because it's smaller. The LG G4 has a 5.5-inch IPS LCD display compared to the Nexus 6's 5.96-inch AMOLED offering.
At the highest brightness, the LG G4 is brighter and also produces the more natural colors. It's cooler the Nexus 6 for certain; the Motorola designed phablets whites are almost yellow. Aside from looking at text and websites, though, video playback looks a little more human on the Nexus 6 because the warmer colors lend themselves to more natural skin tones.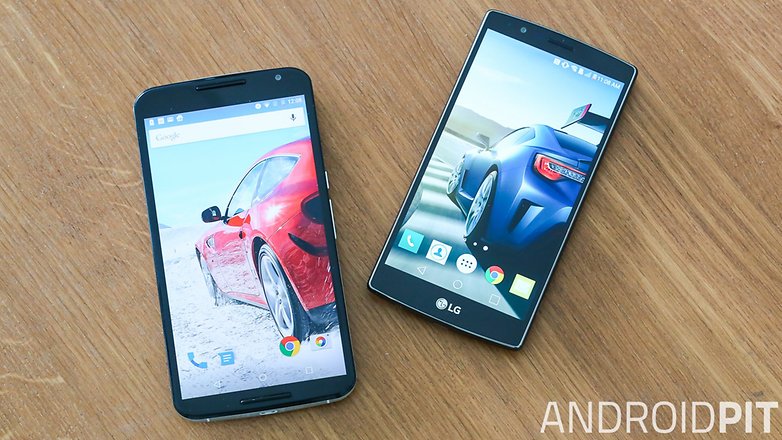 As a phablet, the Nexus 6 is primed for multimedia, with impressive speakers and a big display. For watching videos, playing games, or viewing images, we'd have to hand it to the Nexus 6 as the better display experience. The bigger screen just makes it look more impressive.
For text, websites, and non-media usage, the LG G4 brings it home with its sharp, crisp display.
LG G4 vs Nexus 6: Camera
The LG G4 kills it in the camera stakes. This is one of the best cameras to grace a smartphone ever, and the Nexus 6 was always going to struggle in comparison. The Nexus 6's rear camera is 13 MP with OIS, dual-LED (ring) flash, and autofocus. It's an excellent camera which still holds up today, but the LG G4 pulls ahead overall.
The main camera on the LG G4 has 16 MP, laser-autofocus, LED flash, and OIS; it's just a beautiful camera, and shows off just what smartphone cameras are capable of. Even the 8 MP front camera produces incredible photos, while the 2 MP offering on the Nexus 6 just can't compete.
The LG G4 shots were taken in 16:9 auto mode with HDR switched off - currently it's not possible to select photo-resolution on the LG G4, though it is for video.
The Nexus 6 was set to a 16:9 aspect ratio with 9 MP resolution, representing the highest 16:9 resolution offered on both cameras without HDR-enabled. The Nexus 6 photo is on top, with the LG G4 below.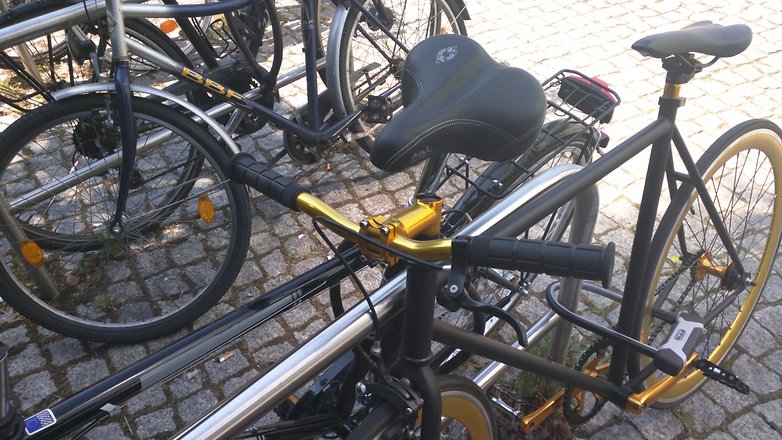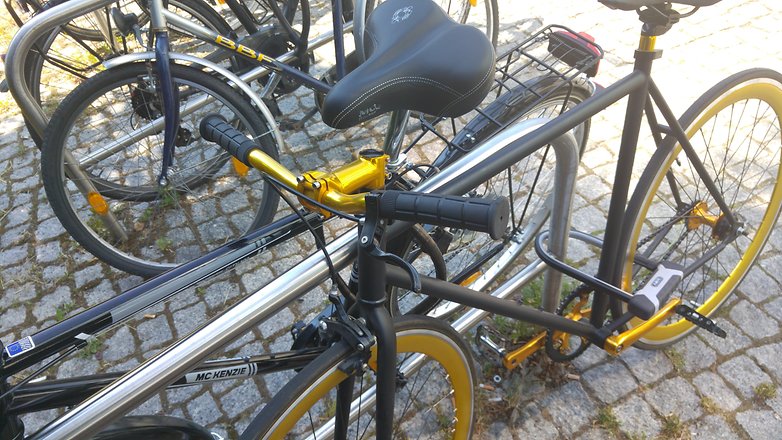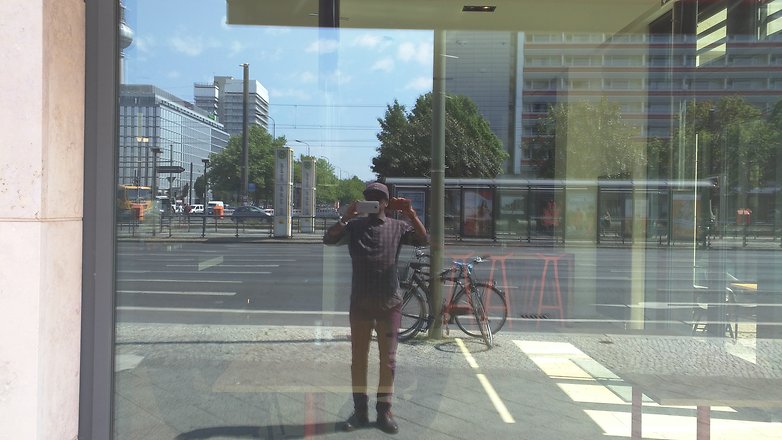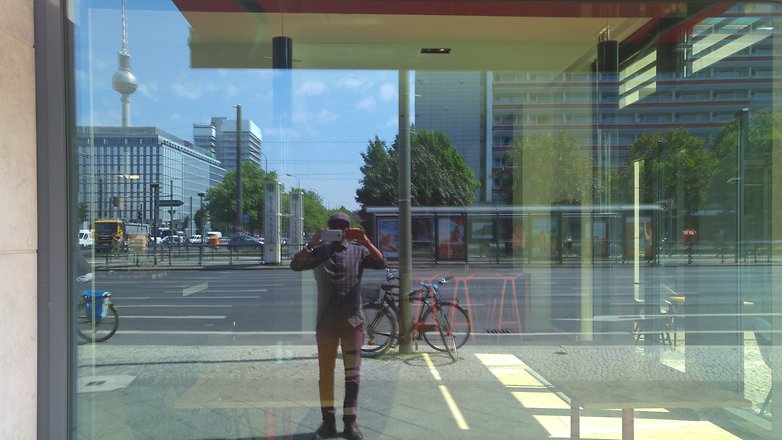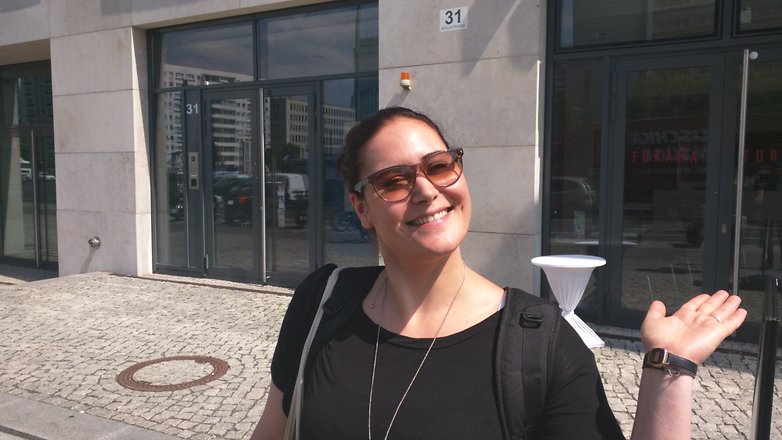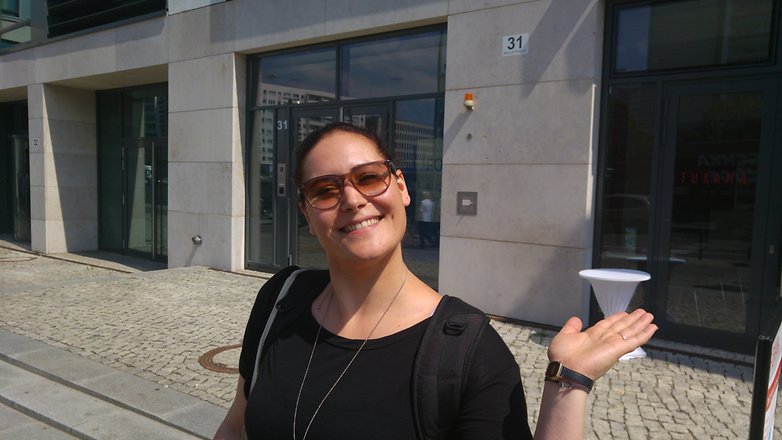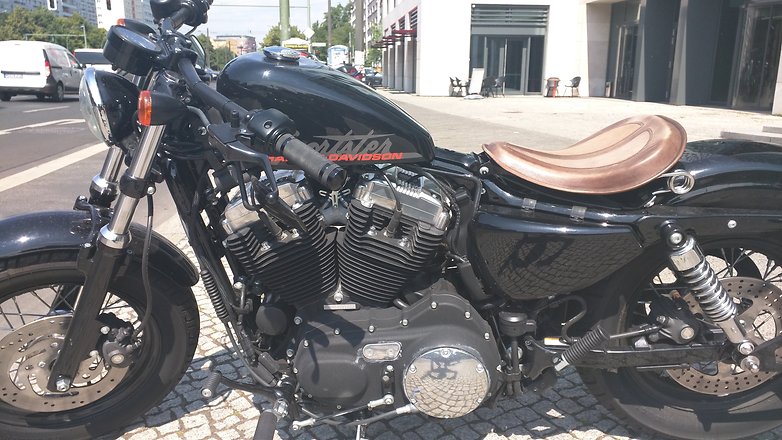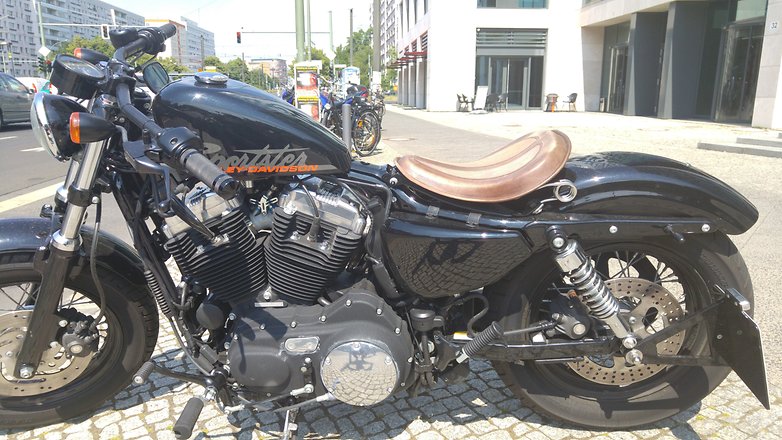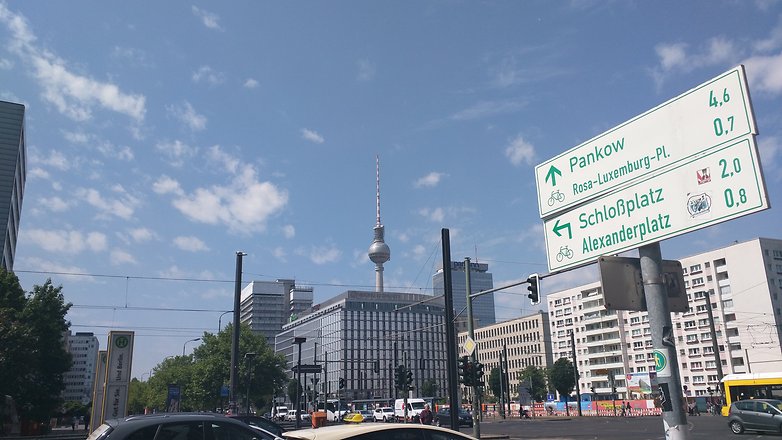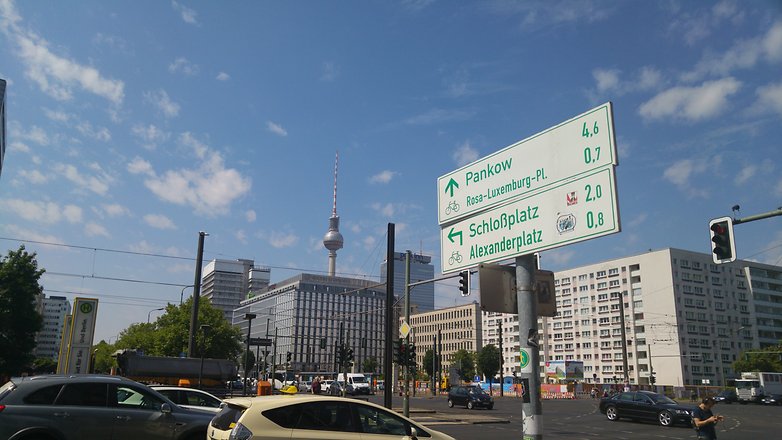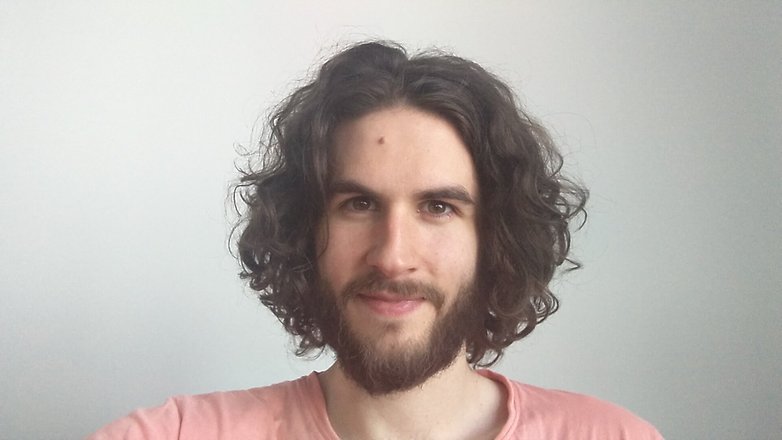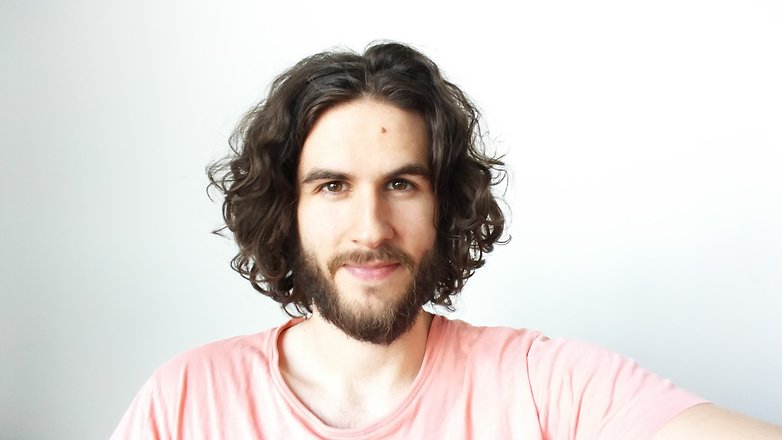 LG G4 vs Nexus 6: Sound
In terms of sound, the Nexus 6 beats the LG G4 hands down. The LG G4's media speaker is housed on the rear of the device, and despite how loud it is, it really doesn't offer great quality, and it's easily (and will often be) covered by a finger.
The Nexus 6 houses dual front-facing speakers, providing a stereo 'image' which sounds great. While they aren't as loud as HTC's BoomSound speakers, they provide impressive quality and beat out most other smartphones (and even some laptop) speakers.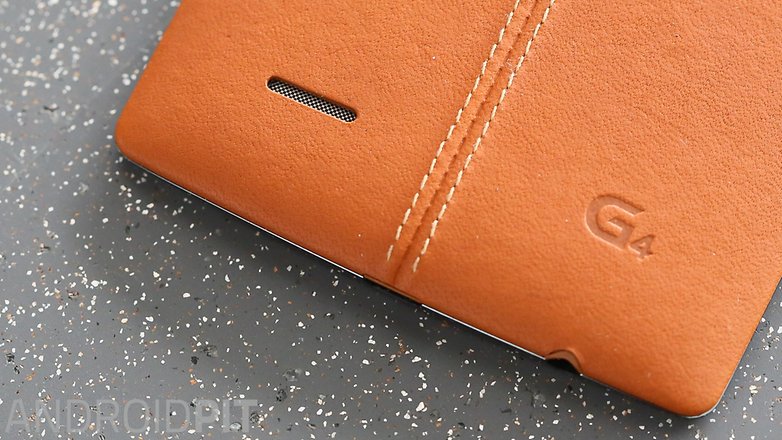 LG G4 vs Nexus 6: Battery
The Nexus 6 comes with a 3,220 mAh battery, and the LG G4 is 3,000 mAh. LG's battery is larger than some of the competition like the One M9 and Galaxy S6, and it's great. It's the same size battery which LG had two years ago on the LG G2, and given that it supplies the juice to more powerful components in the LG G4, it's surprisingly capable.
For a device as big as the Nexus 6, 3,220 mAh isn't an overwhelmingly large capacity, but like the LG G4, it performs well under the pressure. Disappointingly, the LG G4 doesn't feature native quick-charging, it requires a separate adapter, but the Nexus 6 comes with Motorola's turbo-charge adapter and can get a 50 percent battery boost in about an hour's charge.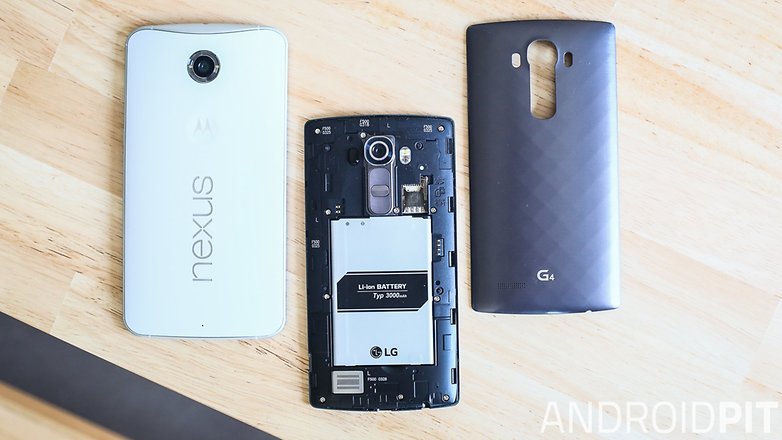 The Nexus 6 also performs well in terms of battery life right now thanks to the Doze feature offered by Android M. The next version of Android will be headed to the LG G4 before long though, so you can expect a similar payoff.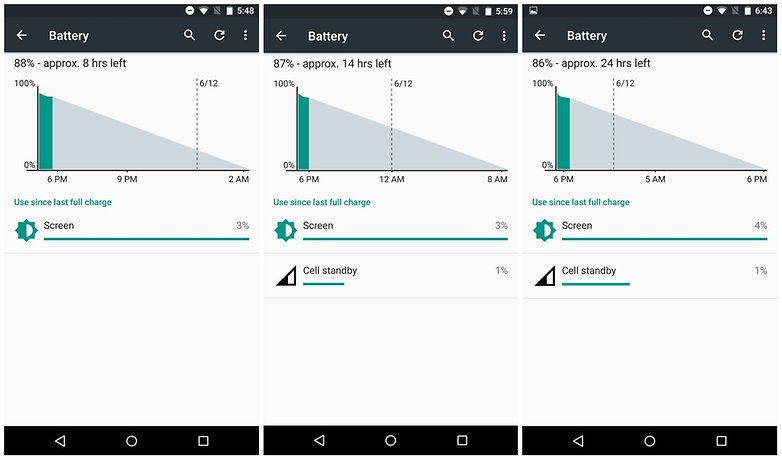 Some of the readings were completely crazy when investigating the battery on these two devices, however, and strangely kept rising on the Nexus 6, which was estimating longer battery life as it depleted. Maybe Android M re-estimates based on the current usage? It's something we'll have to investigate further, but regardless, we think it was a more accurate suggestions than the preposterous LG G4 figures.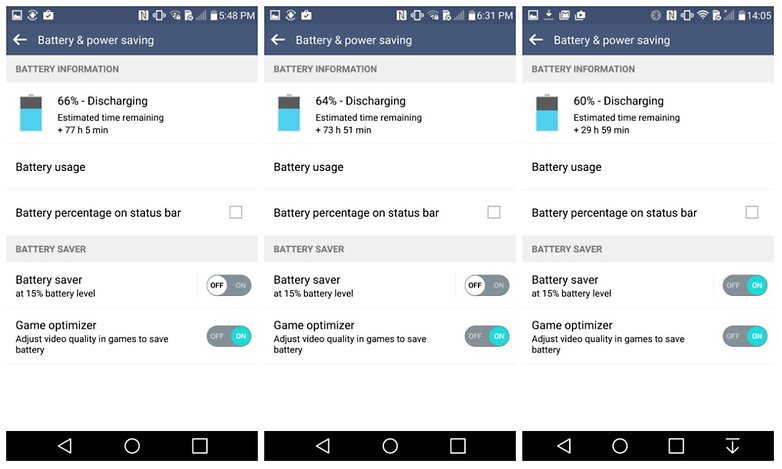 But in the end, both of these devices are doing well in terms of battery life, you can easily expect more than one day of use. Standby times are great on both, and they cope well despite the high-resolution displays.
LG G4 vs Nexus 6: Software
Stock Android and fast updates will greet you with the Nexus 6, but the LG G4's user-interface, known as UX 4.0, is LG's best iteration of the software yet.
Material design-clad, the new buttons have a cute, minimalist aesthetic and it's light on bloatware. Most people prefer Stock Android, but UX 4.0 provides some interesting additions. One such example is its resizable keyboard. If you don't use the stock keyboard, it's unimportant, but it's a useful feature for those who do.
Changing the keyboard size to make it easier to read and use for your preferred tastes is something which should be included on every Android OS.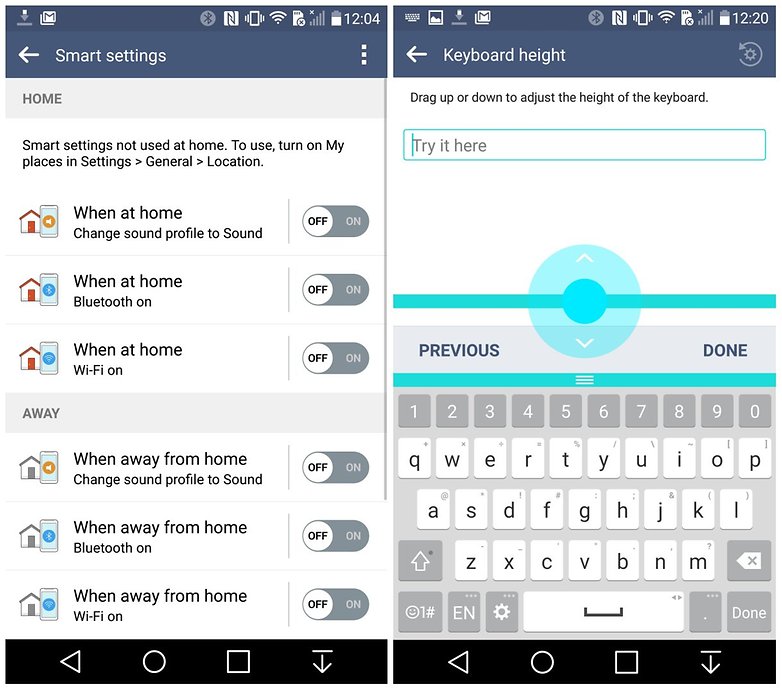 It also features dual-window mode (like on Samsung devices), where multiple (compatible) apps can be opened at the same time. I find it more comfortable to just switch between apps the regular way, but if multi-tasking is your thing, this feature is still a success on LG's 5.5-inch LG G4 display.
You can also get fast software updates with the Nexus 6. But it's not an outright winner; the camera software of the two devices is world's apart, and the LG G4 features the lock-screen "Knock Code" which many people (including me) have come to love.
The Nexus 6 could get such features by installing a couple of apps, so I concede these features aren't exactly LG G4 exclusive.
LG G4 vs Nexus 6: Performance
The Nexus 6 has a great processor with the Snapdragon 805 supported by 3 GB of RAM, and runs silky smooth even with the Android M developer preview on it. Opening up the app draw for the first time, the LG G4 is minutely faster. Opening up the camera, the LG G4 beats it hands-down.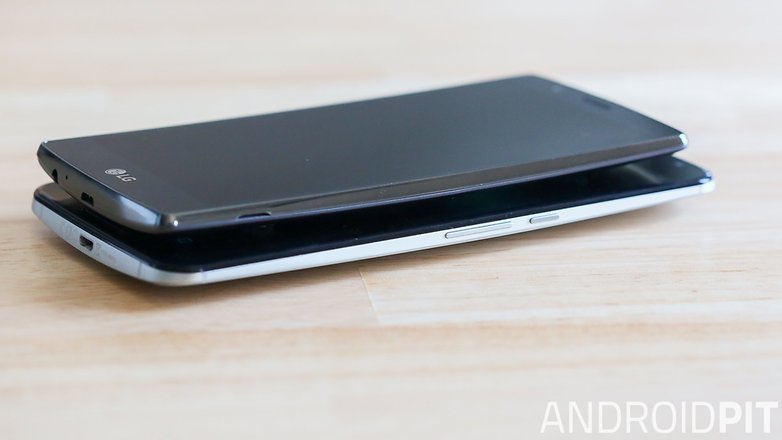 The Snapdragon 808 processor in the LG G4 is evidently an improvement to the Snapdragon 805 from last year, but don't count the 805 out. The Nexus 6 will still keep you going for a long time, but launching some apps is so slow by comparison to the likes of the Galaxy S6 and LG G4. We've been spoiled certainly, but it's worth noting.
What else is worth noting is the storage features. The Nexus 6 arrives in 32 GB and 64 GB storage variations, whereas the LG G4 has a sole 32 GB version. What the Nexus 6 lacks, however, is the ability to expand this storage. The LG G4 comes with a MicroSD card slot which means its memory can be increased up to 2 TB.
This is crucial for power-users who are likely to load their smartphone up with pictures, movies, apps, songs or whatever else. There are an abundance of cloud storage options available now to solve such problems, but the convenience, reliability and value provided by a MicroSD card means it's still a must for some people.
LG G4 vs Nexus 6: Specs
LG G4 vs. Google Nexus 6 technical specifications
LG G4
Google Nexus 6
Dimensions:
148.9 x 76.7 x 9.8 mm
159.26 x 82.98 x 10.06 mm
Weight:
155 g
184 g
Battery size:
3000 mAh
3220 mAh
Screen size:
5.5 in
5.96 in
Display technology:
LCD
AMOLED
Screen:
2560 x 1440 pixels (534 ppi)
2560 x 1440 pixels (493 ppi)
Front camera:
8 megapixels
2 megapixels
Rear camera:
16 megapixels
13 megapixels
Flashlight:
LED
Dual-LED
Android version:
5.1 - Lollipop
5.0 - Lollipop
RAM:
3 GB
3 GB
Internal storage:
32 GB
32 GB
64 GB
Removable storage:
microSD
Not available
Chipset:
Qualcomm Snapdragon 808
Qualcomm Snapdragon 805
Number of cores:
6
4
Max. clock speed:
1.8 GHz
2.7 GHz
Connectivity:
HSPA, LTE, NFC, Bluetooth 4.1
HSPA, LTE, NFC, Bluetooth 4.1
LG G4 vs Nexus 6: Price
The Nexus 6 price is 649 USD for the 32 GB version and 699 USD for the 64 GB version, off-contract and from the Google Play Store. The LG G4 price is currently set at 599 USD for a non-contract 32 GB version with Verizon, or 629.99 USD for the same with AT&T (plastic rear versions): you'll have to pay a little more for the leather covers and to get it carrier unlocked.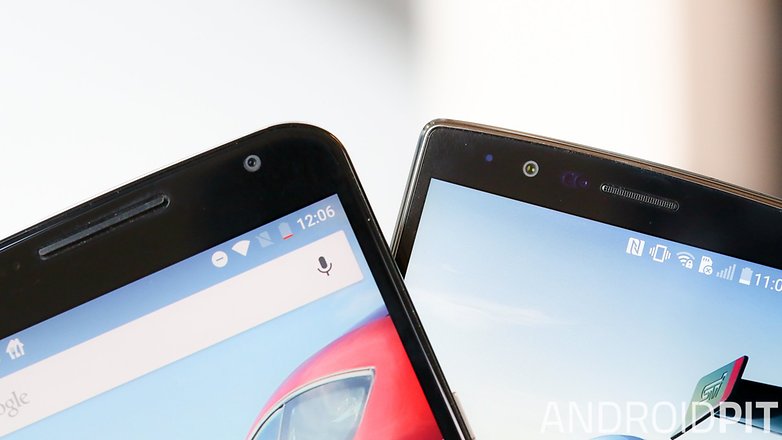 LG G4 vs Nexus 6: Conclusion
Firstly, I expected the LG G4 to have a far superior display. And while the Nexus 6's creamy hue is extremely apparent side-by-side (it's distractingly yellow, but color bias can differ between models), I couldn't help but still be impressed by the Nexus 6.
I didn't love it first time around, but it makes a delicious argument for phablets with an excellent multimedia experience. But the LG G4 has something of a classic look, and the Nexus 6 is almost toy-like next to it. Plus, the LG G4 camera outpaces it in most situations.
Essentially, what we have is a choice between a better tablet experience, and a better photography experience. Which device is best, overall? For me it's the LG G4. Both handsets are fast with rich displays, and though the Nexus 6 excels as a multimedia device, the LG G4 has a neater design, is easier to hold and use, and has that amazing camera. It easily earns its place on our best Android phones list.
Do you agree with my thoughts on the LG G4 and the Nexus 6? Sound off in the comments below.