LG G Watch R vs Moto 360: features, design and specs compared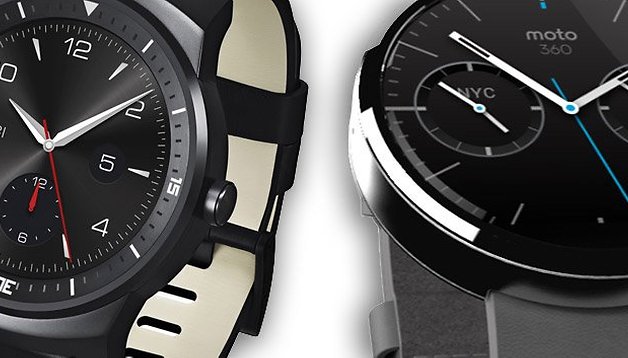 The LG Moto 360? We take a first look at how these devices stack up in terms of design, specs and features.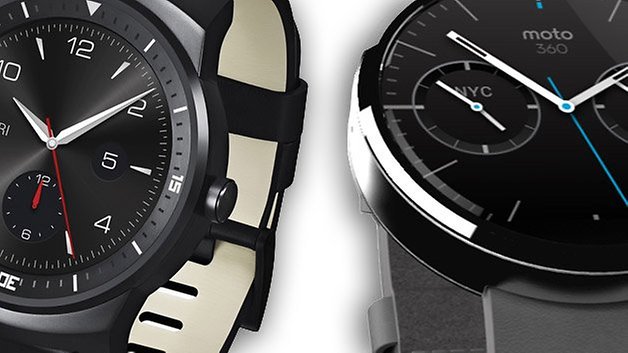 Design and assembly
For both watches, it seems like design is a strong point when weighed against past Android Wear devices. The Moto 360 offers a circular, metal dial and an interchangeable strap. Some leaked news tells us that the Moto 360 will arrive equipped with leather strap, but you will have the opportunity to change it later should you want a fully-metallic look.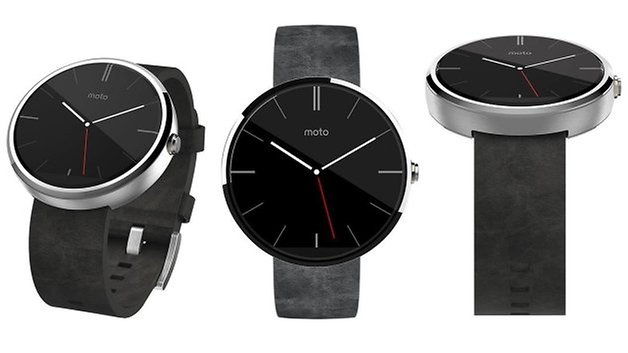 The G Watch R sports a similar design to that of the Moto 360, but from our first look it seems a little more elegant, even sporty, reminiscent of classic men's watches. Of course, you can change the appearance of the home screen and choose something more appropriate for a feminine wrist, if you wish. One of the strongest facets of the G Watch R lies in the fact that the display takes up the entire 1.3-inch face of the device, unlike the Moto 360 which has a noticeable, unused area at the bottom of the display.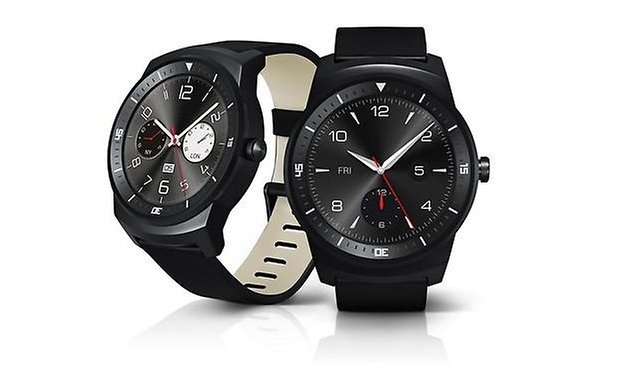 Display
The displays of these two smartwatches are animated by different technologies, the Moto 360 provides a 1.5-inch LCD display with a 320 x 290 pixel resolution, while the G Watch R possesses an plastic OLED screen (P-OLED) with a 320 x 320 pixel resolution. Unfortunately, as we don't have them to hand, we can't give a conclusion regarding the brightness, saturation, contrast or color of the screens.
Software
We know that both devices will run on Android Wear, an operating system that we are familiar with thanks to the previous G Watch and Samsung Gear Live devices. The operation is simple and intuitive, with the device display offering all of your notifications and relevant information at a glance, but we are yet to find out which of the two smartwatches will offer better performance, or if there will be any new features. Be patient, the IFA 2014 conference is fast approaching and we will be on site to test all the devices you available.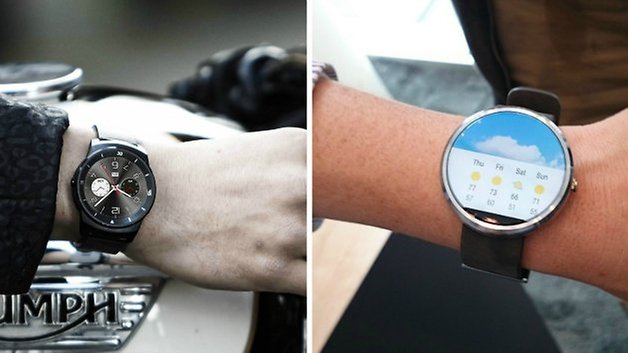 Specifications
| | | |
| --- | --- | --- |
| | LG G Watch R | Moto 360 |
| Display | 1.3-inch P-OLED display (320-320 pixels) | 1.5-inch LCD display (320 x 290 pixels) |
| CPU | Snapdragon 400 a 1.2 GHz | Texas instruments |
| RAM | 512 MB | 512 MB |
| Internal Memory | 4 GB | TBA |
| Battery | 410 mAh | TBA |
| OS | Android Wear | Android Wear |
| Extra | IP 67, heart rate monitor | Water resistant, heart rate monitor, light sensor, wireless charging |
The technical specifications are nothing more than numbers at the moment. We can see that the display of the G Watch R will be slightly smaller than that of the Moto 360, so maybe this device will be less bulky on the wrist. As for the Moto 360, we still don't have all of the specification data, but regardless of the battery size we know it will last around two and half days on one charge.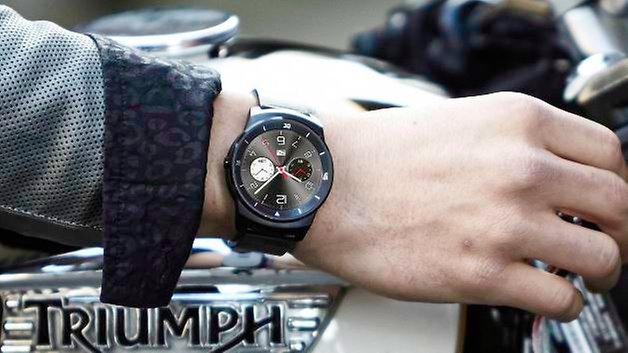 Conclusion
As a comparison based only on technical specifications and photos, we can only draw a few conclusions. Both brands seem to put a lot of effort into aesthetic design, and judging from the photos, they have succeeded in their goal of making attractive wearables. The Moto 360, though we know less about it, looks like it offers excellent battery life and presents innovative features like wireless charging. Both smartwatches have a heart rate monitor and an interchangeable strap, but we will have to wait before making judgements about the software!
In the meantime, let us know what you think of the devices in the comments or join the debate in our LG G Watch R news, specs and release date articles for more information too.