LG G Flex 2 vs LG G3: LG's best-ever phones compared [updated: video added]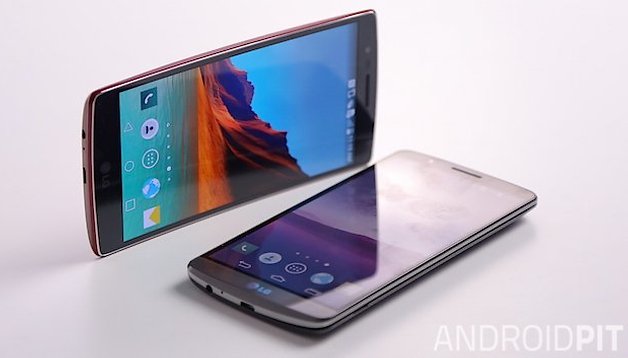 Here is the ultimate LG showdown: the LG G Flex 2 - the first phone in the world to pack a Snapdragon 810 processor - versus last year's Quad-HD flagship, the LG G3. But which is better? Find out as we pit these two premium devices against each other in our epic LG G3 vs LG G Flex 2 comparison. NEXTPITTV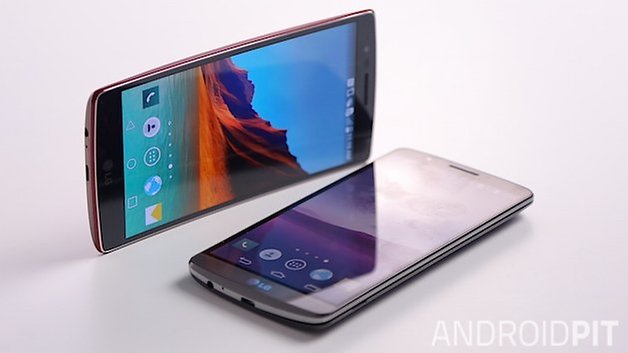 LG G Flex 2 vs LG G3: Design
The design of the new LG G Flex 2 is where most of its value lies. LG is still the only brand brave (read: stupid) enough to pursue a curved and flexible smartphone. In the second generation, the body has been made stronger, its size has been reduced, and it echoes the LG G3's shape and aesthetics. The "self-healing" rear bodywork isn't all we thought it might be (check out our LG G Flex 2 scratch test), but the display has been made ​​even more durable thanks to its coated Gorilla Glass, something LG refers to as "Dura-Guard" glass. Durability aside, the curved design is also ergonomic and functional.
LG promised a better audio experience with the LG G Flex 2, and it has basically achieved this: the mic is pointed closer to your mouth than on the LG G3, meaning better quality calls and, thanks to its curved nature, the rear speaker is raised off the ground when placed on a flat surface, meaning clearer audio (in this particular scenario).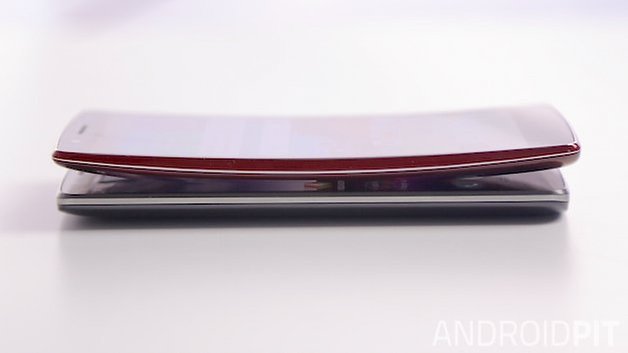 Despite not presenting a particularly unique shape or design, the LG G3 remains one of the most beautiful devices of 2014 thanks to its brushed metal housing, which makes it both stylish and functional. The G Flex 2's polished plastic also has its charm and feels slick in the hand. Which has the better feel will come down to personal preference.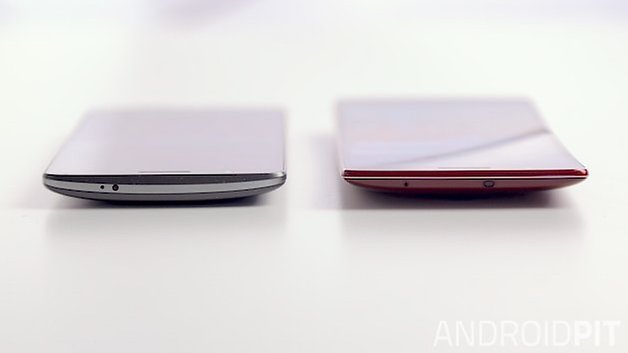 LG G Flex 2 vs LG G3: Display
The design differences may be a matter of personal taste, but on paper the resolution of the displays is categorically different: the G Flex 2 is Full-HD and LG G3 is QHD. Many people believe that the advantages of a QHD display have been somewhat exaggerated, even still, the LG G3 has one of the most luscious displays on Android and is categorically sharper than the LG G Flex 2.
This is not to say that the G Flex 2 display isn't beautiful in its own right. It has been upgraded from its HD predecessor to full-HD, and it houses deep blacks and rich colors. The overall impact that the "curved" aspect has on the overall visibility, however, is negligible. ​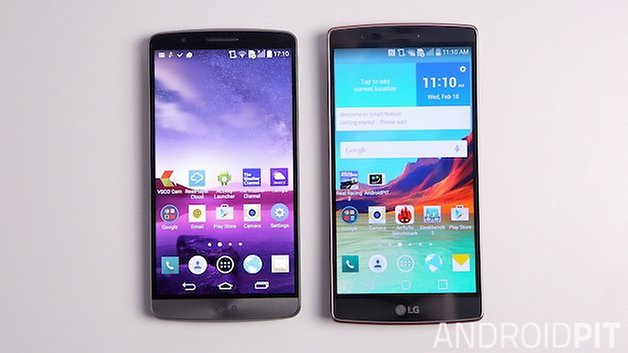 LG G Flex 2 vs LG G3: Software
The LG G3 was recently updated to Android 5.0 Lollipop, but the G Flex 2 is a further step forward as it comes packing Android Lollipop 5.0.1. With regards to the interface, the LG G Flex 2 carries across all of the features from the LG G3, with some cool extras.
The most notable of these is Glance View, which lets you swipe down on a darkened screen to bring up a preview of the time, date and any notifications you may have. It's a neat idea which we hope will be expanded upon in the future. There are also some new selfie-snapping gestures which work pretty well.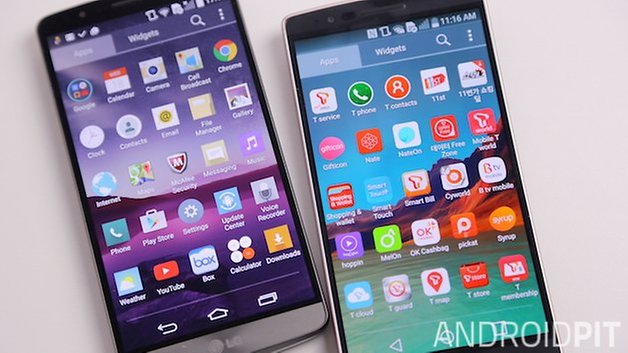 LG G Flex 2 vs LG G3: Performance
The LG G Flex 2 is the first device to arrive with the now-famous Snapdragon 810 processor. We tested the 16 GB version of the LG G Flex 2, which comes with 2 GB of RAM and found that in general it was very fast and responsive but suffered from some occasional hiccups. Maybe this is a natural side-effect of being the first device to use such a high-performance processor, and maybe it will be addressed in a patch. As it stands currently, the LG G Flex 2 is a stronger performer than the LG G3, with better gaming performance, but the LG G3 beats it in terms of stability.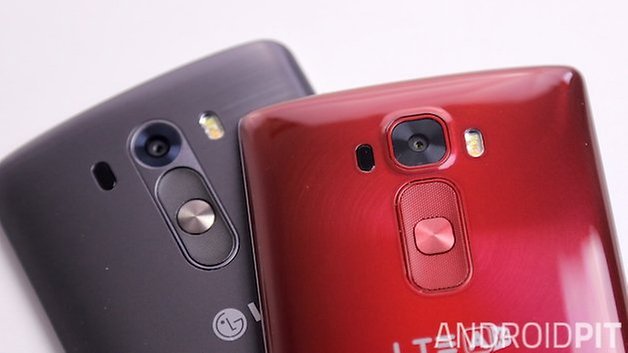 LG G Flex 2 vs LG G3: Camera
The G Flex 2 and LG G3 have identical cameras, they only differ in terms of software. As discussed previously, the G Flex 2 comes with some unique camera features like selfie-gestures, but the basic performance is of same exceptional standard as the LG G3's.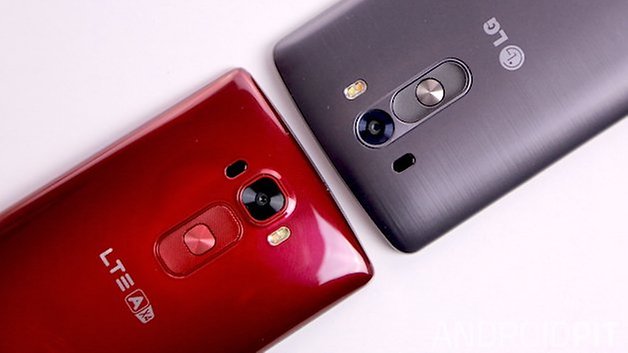 LG G Flex 2 vs LG G3: Battery
LG G3 is already known for being one of the most efficient devices in the field, so how does the LG G Flex 2 hold up? The combination of a optimized processor and lower-resolution screen means the G Flex 2 just surpasses the LG G3 battery for normal day-to-day use.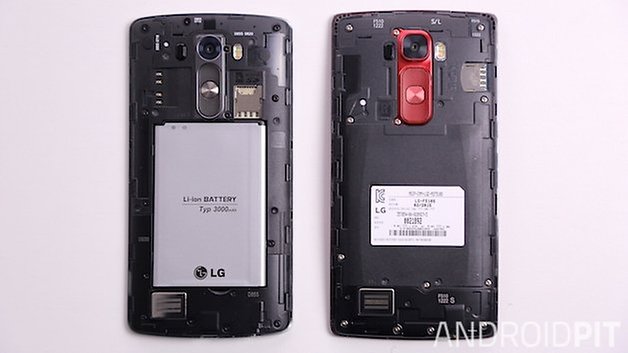 LG G Flex 2 vs LG G3: Technical specifications
| | | |
| --- | --- | --- |
| | LG G Flex 2 | LG G3 |
| OS | Android 5.0.1 Lollipop, Optimus UI | Android 5.0 Lollipop, Optimus UI |
| Display | 5.5-inch P-OLED, 1920 x 1080 pixels (401 ppi) | 5.5-inch LCD, 2560 x 1440 pixels (534 ppi) |
| CPU | Snapdragon 810 octa-core 2 GHz | Qualcomm Snapdragon 801 quad-core 2.5 GHz |
| RAM | 2 / 3GB | 2 / 3GB |
| Internal memory | 16 / 32GB | 16 / 32GB |
| Camera | 13 MP OIS + (back), 2.1 MP (front) | 13 MP OIS + (back), 2.1 MP (front) |
| Battery | 3000 mAh | 3000 mAh |
| Connectivity | HSPA, LTE, NFC, Bluetooth 4.1 | HSPA, LTE, NFC, Bluetooth 4.0 |
| Dimensions | 149.1 x 75.3 x 7.1 mm | 146.3 x 74.6 x 8.9 mm |
| Weight | 152 g | 149 g |
LG G Flex 2 vs LG G3: Price and release date
The G Flex 2 price is still unknown, but we will update this page as soon as we learn more. The LG G3 has been available for some time already and you can now find it on Amazon.com for the extremely attractive price of 399 USD (or around 350 GBP in the UK) off-contract. Not bad for the second-best Android phone in the world!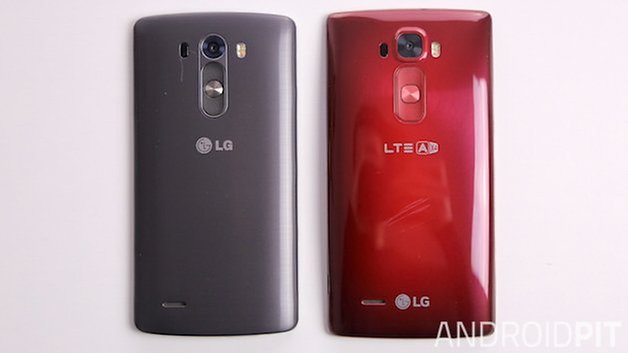 LG G Flex 2 vs LG G3: Conclusion
So which device is better? At this point it's hard to say without knowing the price of the new LG smartphone. The 64-bit Snapdragon 810 processor may not be the "key factor" for potential buyers that we once thought, but it will be better optimized for future Lollipop updates compared to the G3's 801. The software on both devices is identical, as is the camera, but the LG G3 still beats out the G Flex 2 in terms display resolution.
Ultimately, it will come down to two things, design and price. The curved nature may not improve the audio/visual experience to any significant degree, but it looks and feels great, and it's certifiably tougher.
If the G Flex 2 matches the LG G3 on price, I think it's a clear winner. If it's twice the price, I'm not sure. But if we have to pick a winner with the information we have now, we'd crown the G Flex 2 as the better device. As AndroidPIT.com senior editor Kris Carlon has said, "it's a G3 that bends, man!"
Which handset would you prefer? Let us know in the comments below!