Kindle Fire HDX vs Nexus 7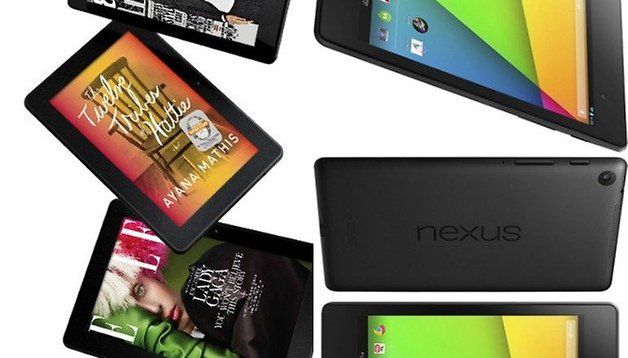 Amazon has just announced it's new range of Kindle Fire HDX tablets at 7-inches and 8.9-inches. Approach-wise they're imitating Apple, spec-wise they're looking like Google's Nexus 7, but in some ways they're better than both. The new third generation models have a lot up their sleeves beyond price, power and processor.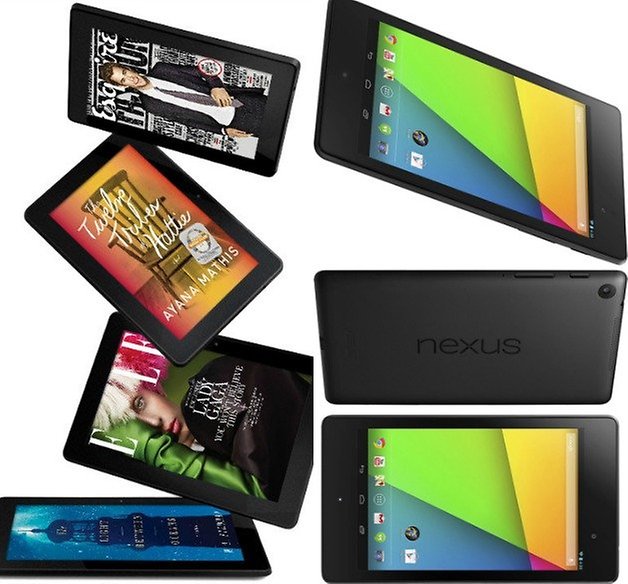 What is a Kindle Fire HDX?
The Kindle Fire HDX is a beastly tablet by any comparison: it's got the same display as the Nexus 7, a better processor than the Nexus 7, costs the same as the Nexus 7, is smaller than the Nexus 7 and, well, you get the picture. We'll leave the iPad out of this comparison because the new models haven't yet been revealed, but the Kindle Fire HDX, on the other hand will be out October 18th. Without any further ado, here's the specification comparison between the Nexus 7 and the Kindle Fire HDX.
Kindle Fire HDX
Nexus 7 (2013)
System
Fire OS 3.0 "Mojito" (Android basis)
Android 4.3
Display
7-inches, 1920 x 1200 Pixel, 323 ppi
7-inches, 1920 x 1200 Pixel, 323 ppi
Processor / Graphics

Snapdragon 800, Quad-core, 2.2 GHz,

Adreno 330 graphics processor

Snapdragon S4 Pro, Quad-Core, 1.5 GHz,

Adreno 320 graphics processor

RAM
2 GB
2 GB
Internal Memory
16 / 32 / 64 GB
16 / 32 GB
Camera
HD (720p) (Front)
1.2 MP (Front), 5 MP (Rear)
Connectivity
Wi-Fi, 4G/LTE
Wi-Fi, Bluetooth 4.0, NFC, 4G/LTE
Battery
11 hours mixed use
17 hours when reading
3950 mAh, Wireless Qi
Dimensions
186 x 128 x 9.0 mm
200 x 114 x 8.7 mm
Weight
303 g (Wi-Fi), 311 g (4G)
290 g (Wi-Fi), 299 g (4G)
Price

$229 (16 GB, Wi-Fi, with special offers)

$424 (64 GB, Wi-Fi, LTE, no special offers)

- with many versions in between

229 $ (16 GB, Wi-Fi),

269 $ (32 GB, Wi-Fi),

349 $ (32 GB, Wi-Fi + 4G)
You can see in the table above that this tablet is definitely something to take notice of, but it is important to note that Amazon are of course focused on selling you content and this will become apparent if you're comparing it side-by-side with a Nexus 7 in the flesh. If this is something you can live with, however, or even be interested in if you're an avid reader or Amazon junkie, then you've got a great option for a super affordable tablet in the 7-inch range.
How is it so cheap?
So how does Amazon manage to cram such impressive specs into a super-cheap tablet? It's easy, they simply sell it at close to cost price. As Amazon CEO, Jeff Bezos told NBC News earlier this week: "We make money when people use our devices, not when they buy our devices." And that gamble may well entice consumers looking for a tiny, cheap and powerful tablet away from the current kingpin, the Nexus 7 and future low-cost contenders like Nvidia's Tegra Note tablet.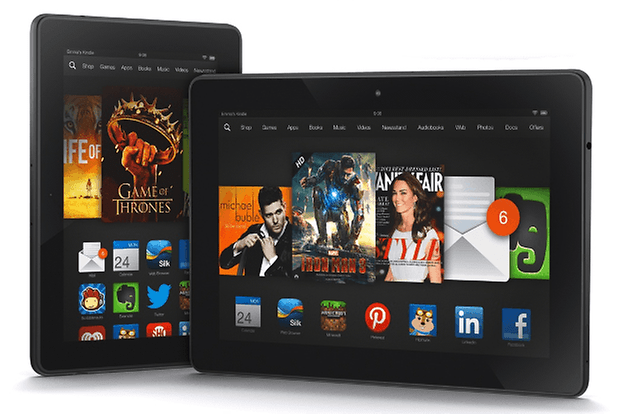 There's also a lot of additional good stuff that ships with the Kindle Fire HDX beyond stunning hardware: there's new foldable Origami covers that double as stands, Second Screen streaming to television/consoles/monitors, low-power reading mode, live help and ''remote control'' assistance with the free MayDay service, and X-Ray for Movies and Music - which let's you focus on a song in a movie (and buy it) or get lyrics to a song you're listening to (and buy that). The simple and streamlined connectivity between tablet and Amazon is actually really useful if you're keen on it, and if you're already a subscriber to various services you'll have a multimedia powerhouse in your pocket. This emphasis on consumerism may not be to everyone's taste, but it sure is convenient.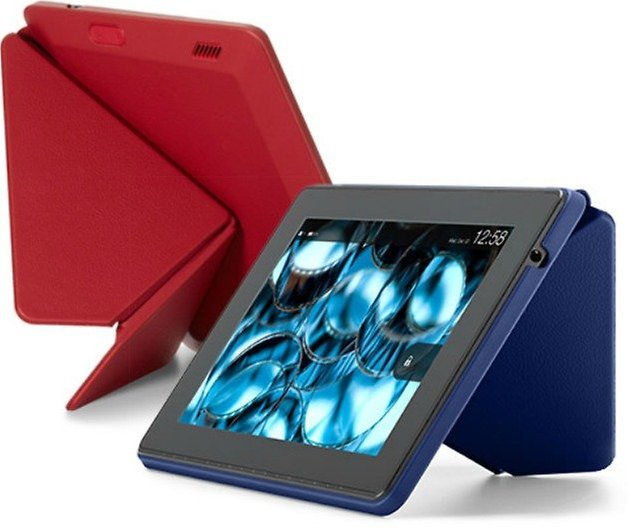 Last year's models will also go on sale now too if you're looking for a less powerful, but even cheaper bargain-basement tablet. Because the pricing options are so diverse with the new HDX tablets (screen sizes, memory capacities, with or without LTE, with or without special offers) it's best just to whip over to Amazon and see what your particular variety will set you back, but for the same price as the Nexus 7 with more options, it's going to be hard to fan the flames of the Kindle Fire HDX. We look forward to the hardware test.
What do you think of the Kindle Fire HDX? Would you consider it over a Nexus 7?