How to Have Your iPhone Read Text for You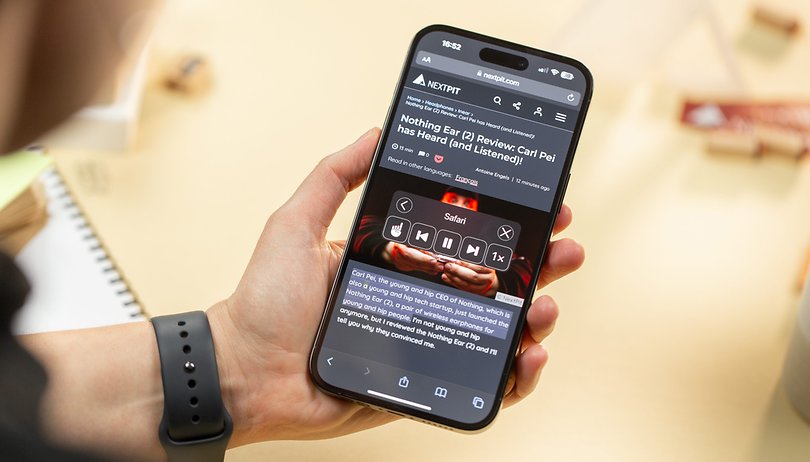 As an avid Audible and Curio fan, I searched for an app to read my phone's content aloud. I found Speechify, a fantastic option, but Apple's iOS Accessibility offers a great alternative for enjoying written content as audio. Here's how to use it.
I like to believe that technology is constantly evolving to make our lives easier, and one of the most recent advancements in iOS is the ability to have your iPhone read text for you. This feature can be a game changer for users with visual impairments or those who prefer to listen to content rather than read it. In this article, I will guide you through the steps to enable and use the accessibility speech features on your iPhone, so you can enjoy a hands-free, user-friendly experience.
And before showing you how to set up the Spoken Content feature on an iPhone, I'd like to suggest a Google Assistant feature that turns websites into audio content for Android users. This feature is also available on iOS.
How to set up your iPhone to read text for you
As mentioned earlier, this is a native feature of iOS 16 and can be found in the Accessibility options under the name Spoken Content. To access the accessibility speech features, you'll need to start by opening the Settings app on your iPhone:
Open the Settings app on your iPhone.
Navigate to the Accessibility settings.
Enable the Spoken Content feature.
This will take you to the settings for text-to-speech features, including Speak Selection, Speak Screen, and Typing Feedback. Toggle on the Speak Selection and/or Speak Screen options, depending on your preferences.
How to customize your speech settings
Now that you have enabled the Spoken Content features, you can customize the settings to suit your preferences. You can adjust the speaking rate, voice, and other options to make the experience as enjoyable as possible.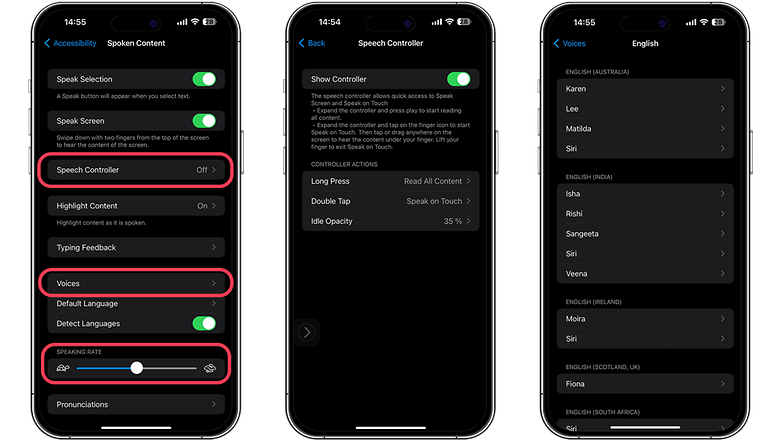 How to have your iPhone read text for you
Once you've set up and customized the Spoken Content feature, it's time to put it to use. There are two simple methods: Speak Selection and Speak Screen. Here's a breakdown of their differences:
Use Speak Selection to read a specific text: With Speak Selection enabled, you can now have your iPhone read a specific text for you. Simply highlight the text you want to be read aloud by long-pressing on it and dragging the selection handles. Once the text is highlighted, tap on the "Speak" option that appears in the context menu.
Use Speak Screen to read entire pages: If you'd like your iPhone to read an entire page or screen of text, you can use the Speak Screen feature. To activate it, swipe down from the top of the screen with two fingers, and your iPhone will begin reading the content aloud.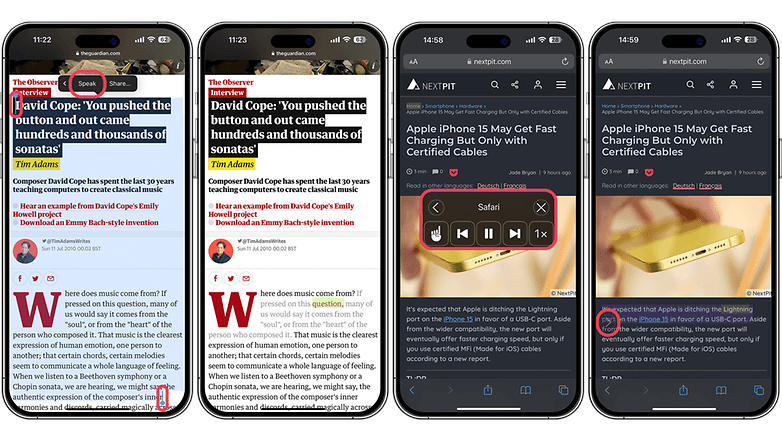 Personally, I use both methods. When making a selection is easy, I opt for that approach to prevent the system from reading all the elements on the webpage. However, if I'm not rushing, I have my iPhone 14 Pro Max read the entire page and use the skip button to position the cursor at a specific point in the article or PDF.
Finally, iOS 16's accessibility speech features are incredibly helpful and user-friendly, allowing you to have your iPhone read text for you with ease. By following these simple steps, you can enjoy a more accessible and convenient experience with your iPhone. So, whether you're looking to listen to an article on the go or need assistance due to a visual impairment, the iOS 16 accessibility speech features have got you covered.
Are you aware of any other helpful features in iOS that you'd like to share with us? We'd love to learn more about your favorite iPhone hacks in the comment section.