Will Huawei be successful in 2017?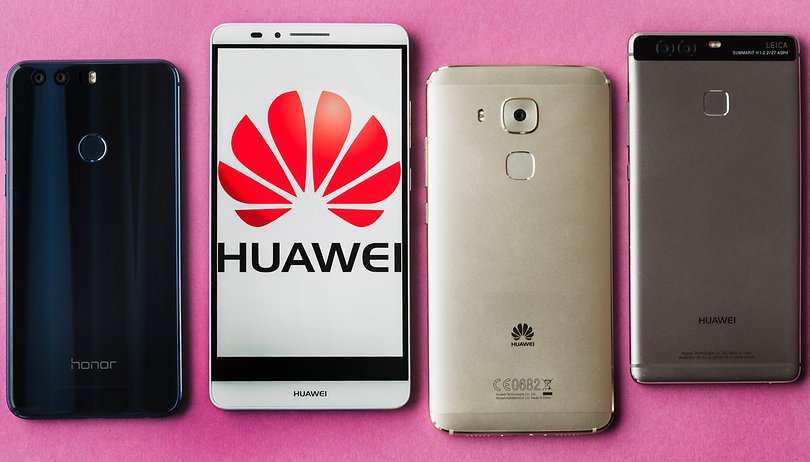 2016 was a great year for a number of smartphone manufacturers as (much to our delight!) a variety of new and interesting devices hit the market. That said, in 2016, Huawei managed to standout more against the competition than any other company, focusing on innovation and efficiency without compromising the overall user experience. How did they manage to do all of this in a little over 12 months? And what can we expect to see in 2017?
2016 was a great year for Huawei
Huawei is the first name that enters into my head when I think of the most talked about smartphone brands of 2016 - at least, spoken about in a positive sense. Though that's just my own opinion, the numbers speak for themselves.
In the space of 366 days Huawei recorded over $26 billion in sales of its devices, a 42% increase from its 2015 sales. 2016 was the fifth consecutive year of growth for the company and, despite the decline in smartphone sales globally of 0.6% last year, Huawei produced 139 million devices. 10 million of the P9 and P9 Plus, two devices at the center of the company's recent success, were sold in the last year. That said, the P9 family of devices is not the sole contributor to Huawei's recent success. Just as an example, within two months of releasing the Mate 9 its sales already exceeded those of the Mate 8 by 50 percent. Huawei also entered into the mid-range market with the release of the Nova and Nova Plus, but as the data on these two devices is not available we have no way of knowing what their market impact has been.
Huawei recorded a sales profit of $26 billion in 2016
Huawei has already successfully extended its reach beyond China's borders to Europe and other key international markets. This has effectively killed-off the stereotype of "cheap and nasty" Chinese smartphones. The presence of Huawei in the marketplace (both online and in store) became more and more visible throughout the last year, and despite whatever difficulties people may have pronouncing the company name users find Huawei to be a reliable brand.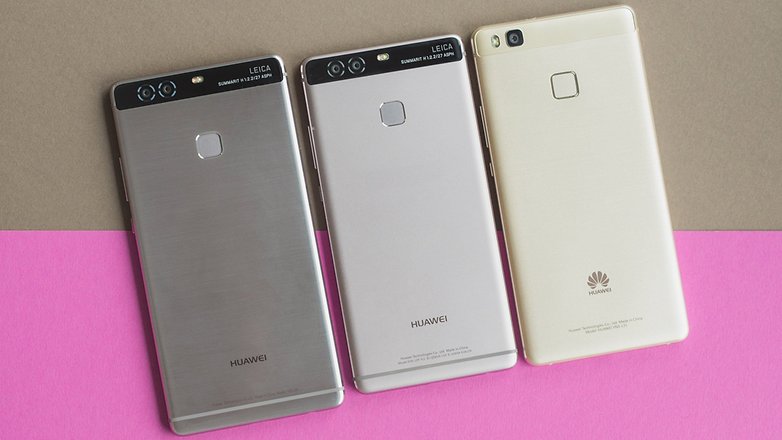 Richard Yu, CEO of Huawei CBG, has said the company's recent success can be attributed to "its focus on users to center on creating meaningful innovations, as well as ongoing efforts to build a premium brand by strengthening global channels and support services."
Huawei has managed to make a difference
Attention to user needs
Huawei has been able to provide users with well-made, high performing devices with a stylish design that keeps with the times both in a technological and aesthetic sense. The camera and battery capacity, two important features for any successful smartphone, have not been overlooked. In addition to relying on its own resources, Huawei also called in the experts and has collaborated with Harman / Kardon, Amazon and Leica in developing its devices. In 2016 Huawei and Leica established the Max Berek Innovation Lab to develop optical systems and software-based technologies to improve image quality for a range of photographic and mobile device applications. Another key feature of the new lab's work will also be developing AR and VR technology, indicating that Huawei may also be moving into this emerging area.
For a while the software on Huawei devices was its main weak spot, but the company has worked hard to rectify this and in 2016 released the EMUI 5.0.This new software provided an app drawer, a popular Android feature omitted by most Chinese brands, and a smooth user experience. Of course it isn't perfect, but the company's collaboration with Kirin in developing the chipset ensures that Huawei devices get the job done and, at the end of the day, that's the most important thing. Li Changzhu, Vice President of Huawei's smartphone products, confirmed in an interview with my colleague Eric Hermann that the company would update the EMUI to ensure the systems continue to improve.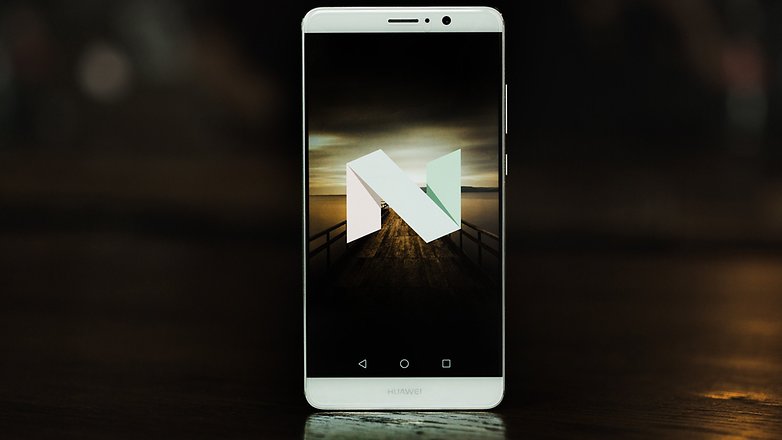 Diversification of services
Huawei doesn't focus exclusively on the world of smartphones, preferring to diversify its services. Besides developing tablets, wearables, smarthome and connected cars, the company is also supported by its subsidiaries HiSilicon and Honor. Continuing its focus on innovation, the company also invests in research centers such as establishing the Joint Innovation Centers (JIC) around the world to develop ways of improving the overall user experience.
Marketing strategies
Even Huawei's marketing campaigns were a strong strategic move by the company. By connecting their devices to specific emotions and lifestyles, the brand has launched several international campaigns focusing on fashion, sport and design. Well-known celebrities such as Lionel Messi, Scarlett Johansson and Henry Cavil all featured in Huawei's 2016 advertising campaigns.
Huawei's marketing campaigns were a strong strategic move
Help from Honor - and indirectly from Samsung, LG and HTC
Despite Huawei's success in the last 12 months, 2016 was not the best year for many of its smartphone rivals. LG had attempted to release its innovative G5 modular device, which ultimately proved to be unconvincing, and the success of the Samsung Galaxy S7 and S7 Edge was undermined by the fiasco surrounding the Note 7. Even HTC managed to compete in the market in 2016 with the release of its HTC 10.
Huawei continued to surprise and delight users with the release of the Mate 9 in the second quarter of 2016, and with the release of the Honor 8 and Honor 6X by its subsidiary Honor only adding to the company's success.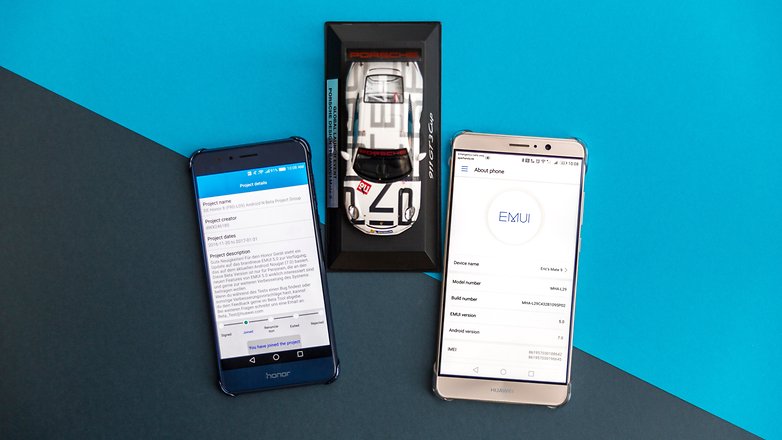 What's the plan for 2017?
As stated in the official press release, throughout 2017 Huawei will strengthen the company's "supply chain, channels, R&D, customer services and all other areas in order to streamline operations, improve decision-making processes and their implementation to guide Huawei's internationalization strategy and proactively developing future capabilities."
Recently during CES in Las Vegas, in addition to announcing the arrival of the Mate 9 on the US market (with the Alexa digital assistant) Richard Yu also spoke about the inclusion of VR and digital assistants in smartphone technology. Huawei is preparing to develop top of the range devices capable of satisfying user needs without neglecting wearables, smarthome, Cloud and those other technologies which are tipped to become a part of our everyday lives.
In 2017 the Chinese manufacturer will need to contend with rivals such as Samsung and LG more than ever, especially as they attempt to recapture the market by releasing new flagship devices. HTC also appears to be edging back onto the scene, with the recent release of the HTC U Ultra demonstrating that they still want to compete in the smartphone market. It's also important not to underestimate other Chinese brands like Xiaomi, who may try to enter the international market by releasing the Xiaomi Mi 5, and Meizu who finished 2016 having produced an estimated 22 million device (though the company has stated that 20 million of these smartphones were sold in the internal market).
How do you think Huawei will perform in 2017? What kind of device would you like to see released by Huawei this year? Let us know in the comments below.