Gluegate: display issue could stain Mate 20 Pro's reputation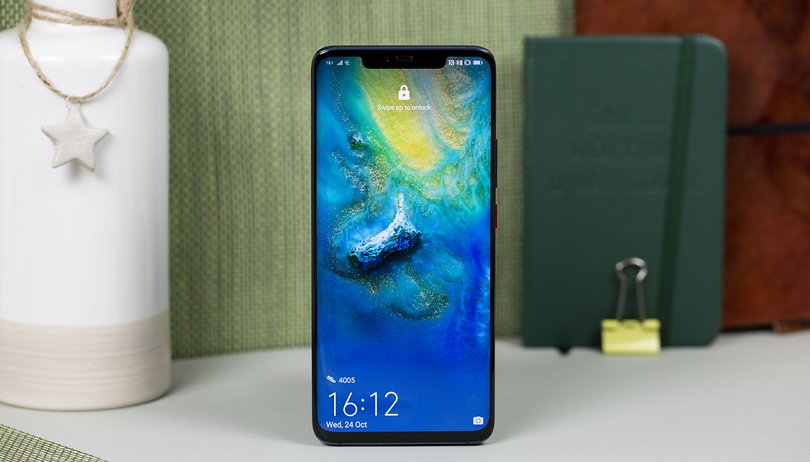 More and more units of the Huawei Mate 20 Pro are showing stains on the display. The disturbing display errors are apparently due to a processing error. This last occurred on the Nexus 4, when the display wasn't glued on properly. The gluegate bug is apparently affecting several models of the Huawei Mate 20 Pro and could become a serious problem for the entire series.
Huawei's Mate series is considered the industry leader when it comes to display utilization. With the Mate 20 Pro, the almost bezel-less and front-filling display is again one of the most important unique selling points for an expensive top model. However, some users are currently disappointed because a processing error has clouded the overall appearance with stains. A user in the XDA developers forum has already found about a dozen of these cases so far.
Even though the number of cases is still manageable and most models are flawless, including our test device. This means there's a small PR disaster looming for Huawei. Of course, the issue is covered by a warranty and customers can exchange the device for a new one. We are currently clarifying the exact details of this process with Huawei spokespeople.
Gluegate: stains on the display
Mate 20 Pro models that are affected by this issue have yellowish-green spots on the edge of the display. Especially with weak display lighting, you'll really notice the color error on the edge. This is shown in this video made by a concerned user:
In one case, a Mate 20 Pro user is reporting that the yellow stains on his model appear not only on the edge, but are distributed across the entire surface of the display.
However, the stains only become visible and disturbing in the dark or under poor lighting conditions. Previous photos of affected models were taken at night or in darkened rooms. This means that many of these gluegate cases will likely go unnoticed. It's also unclear how big the problem really is.
An official statement on this issue is still pending. Until it arrives, please tell us if you see similar spots on your Mate 20 Pro. Let us know if your device is affected and how you plan to proceed!