HTC One vs Sony Xperia Z: The Naked Truth in our Video So far this year has presented us with some pretty rad high-end devices and two of the top competitors are the HTC One and the Sony Xperia Z. Both HTC and Sony have masterfully created their two flagships offering more than just top of the line hardware. Each smartphone boasts an elegant design from either side of the spectrum. Take a tour with me as your fantastic narrator as we compare the two hot Tamales side-by-side in our awesome video.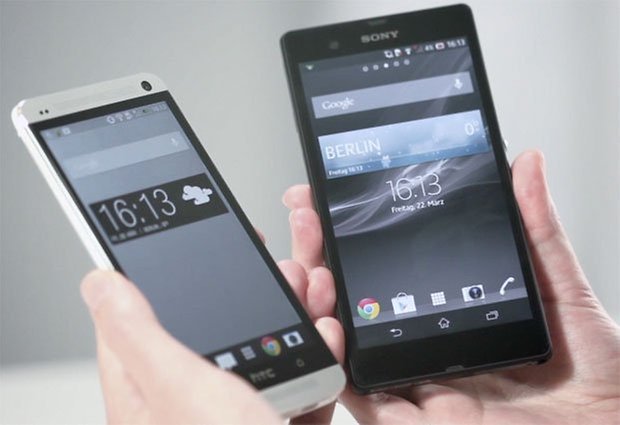 It's NOT (always) what's on the inside that counts
Even though the inner-laying specifications are important when choosing a smartphone, the exterior design is what will attract more people at the end of the day. No matter how developed a device is on the inside, I doubt it stands a chance if it has an ugly look. In some cases, it's NOT what's on the inside that counts (sometimes).The outer hulls are scrutinized in our videos (along with my sexy voice), giving you a close and personal look.
When it comes to the interior hardware, there isn't much to differentiate. The processor and internal memory are basically the same. Both devices perform at almost the same level. The biggest difference lies in the user interface, though both have used Android as their underlying foundation. Our vid also takes a closer look at software and menu navigation.
Which speakers will blow your mind?
In our video, we browse our website with both devices simultaneously and compare the loading time as well as display brightness, contrast and text readability. When you watch the sick Django Unchained YouTube video, you can clearly hear the difference between the two devices' speakers. But which did better? Take a look at our video and you'll find out. In terms of the camera, both did pretty well, though HTC One offered a better wide-angle.
Now you're all pumped for our amazing video:
Once you've watched our video, you can make your mind up about which device comes out on top. In my opinion, there is no clear winner. Both devices have their pros and cons, some arguments having possibly a heavier weight than others. It comes down to pure taste.
What did you think of our comparison video? Take a peak at our other articles scrutinizing the HTC One and the Sony Xperia Z individually.