How to fix LG G3 problems the easy way
Update:

will Android M fix your woes?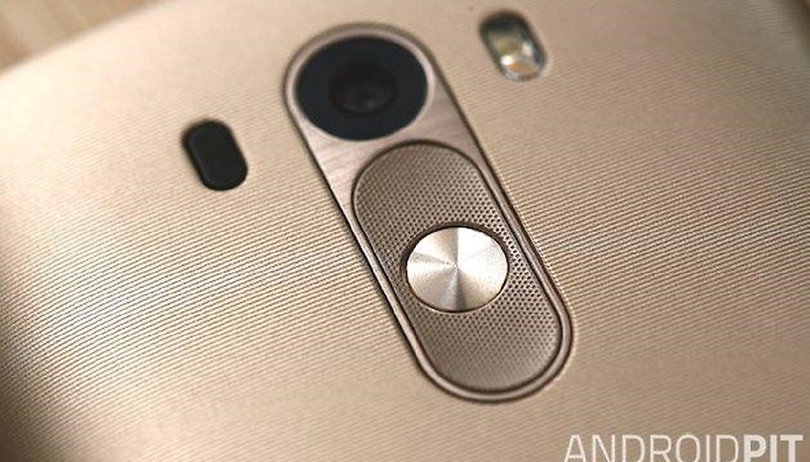 The LG G3 is a great phone, but, like all phones, it has a few problems. From overheating to lag to camera bugs, here are the main LG G3 problems and their solutions. NEXTPITTV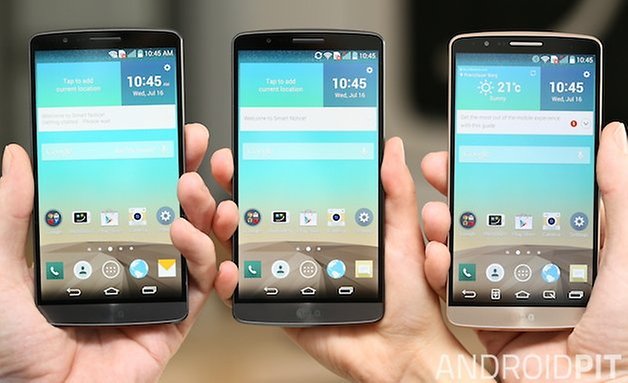 Note: a lot of common problems, such Wi-Fi dropping in and out, automatic restarts (or shutdowns) and Bluetooth connectivity issues are very common and are easily fixed with a factory reset of the LG G3.
Make sure you do a full backup first, then go to Settings > Backup & Reset > Factory Data Reset. Or you can turn off your G3 and press and hold Power and Volume Down until you see the LG logo, release them quickly and press them both again until you see the Factory Reset screen. Choose 'yes' and then reboot and restore your data.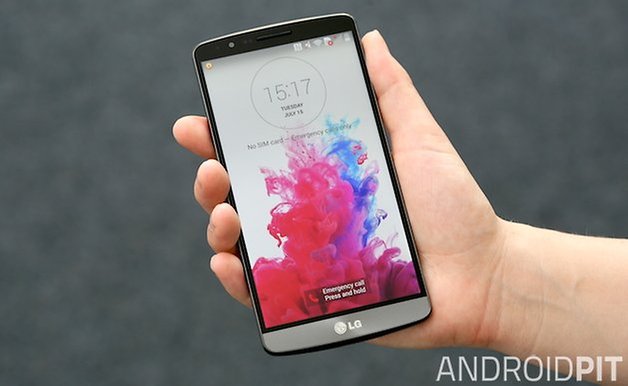 LG G3: assorted Lollipop issues
Upgrading to Lollipop hasn't been a sweet experience for some LG G3 users, and issues such as poor battery life, very hot running, desperately slow performance, crashing and spontaneous reboots are well documented. A Lollipop update ought to fix that, but it seems that LG may skip Android 5.1 and go directly to Android M. In some respects that's good — Android M, yay! — but it means waiting even longer for hoped-for fixes. In the meantime, some of the following tips may help.
LG G3 turns on in your pocket
Problem
KnockOn is a great addition to LG's repertoire, but for some odd reason the sensors don't always seem to notice that the device is in your pocket, and you'll find that your G3 has turned itself on.
Solution
Disable KnockOn or use a flip cover to avoid unnecessary pocket activity. If you simply love KnockOn (as I do), then the best solution I've found is to face the screen of the G3 away from my body. Not exactly ergonomic but it works.
Here's how to disable KnockOn, which is now located in a hidden menu. For the international G3, go to the dialer and enter 3845#*855#, scroll down to the KnockOn setting and turn it off.
If you have a carrier branded G3, substitute the previous code for the following: ##228378 for Verizon, 3845#*850# for AT&T, 3845#*851# for T-Mobile and 5689#*990# for Sprint.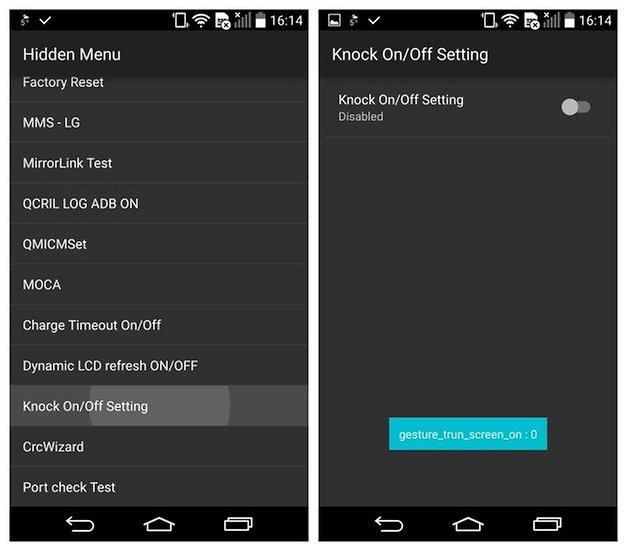 LG G3 overheats
Problem
The LG G3 occasionally overheats either when accidentally turned on in your pocket or under heavy processor loads.
Solution
Reduce your display brightness, as this is the biggest power sucker on both the battery and processor when watching movies or playing games. Don't perform demanding tasks when charging the G3, and don't let it sit in direct sunlight.
Finally, keep an eye on running apps and processes in Settings > Battery > Battery Usage and Settings > Apps > Running to make sure you don't have excessive activity going on in the background that is causing your G3 to overheat.
Sadly for some users, the overheating issue appeared with Lollipop and didn't go away. Hopefully Android M will fix that.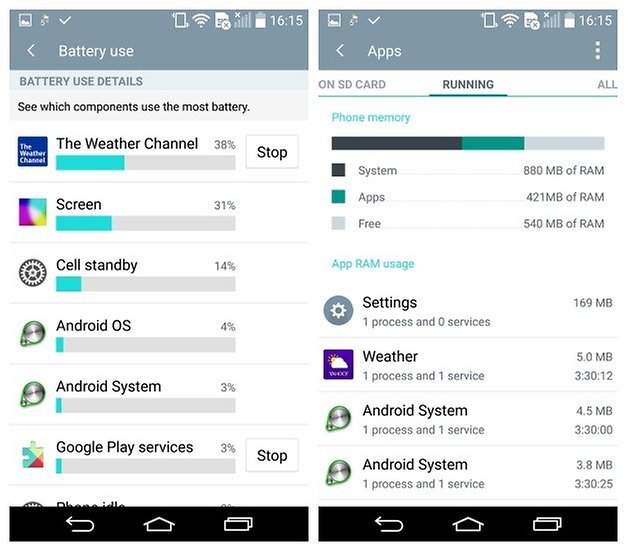 LG G3 is laggy
Problem
Despite razor-sharp specs, the LG G3 still seems to suffer from occasional lag.
Solution
Ever since the update to Android 5.0 Lollipop update, I haven't noticed anywhere near the amount of lag as before, so your first step should be to make sure you have the latest Android version on your G3.
Some G3 owners have reported bugs with touch responsiveness. This can be adjusted in Settings > Accessibility > Touch Feedback Time to change between slow, medium or long.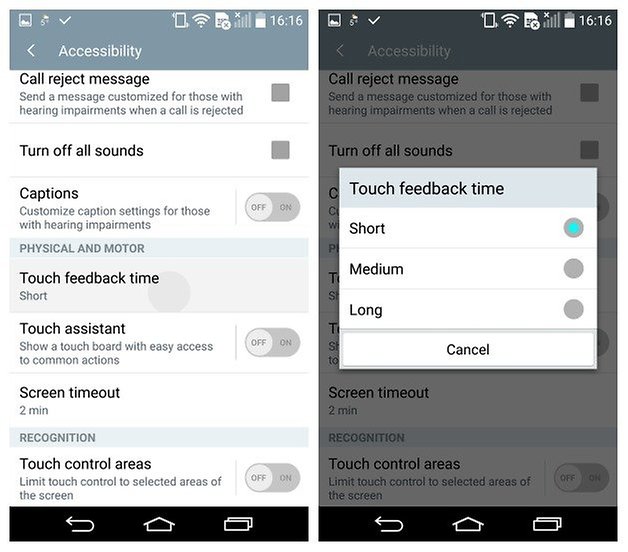 You can also boot to recovery and clear the LG G3 cache (but only if you have previously installed a custom recovery like CWM or TWRP). Turn off your G3, then press and hold Power and Volume Down. When you see the LG logo, briefly release the buttons and then press them again.
You'll see a Factory Reset screen. Important: if you have stock recovery installed and you say 'yes' you will reset your phone. If you choose 'no' your phone will restart. Only if you have a custom recovery installed should you select 'yes.' This will then take you to recovery mode where you can clear the cache partition and then reboot.
Another solution comes courtesy of XDA Developers, where you access the hidden menu mentioned above and turn on High Temperature Property. From here you want to power down for a short while, then reboot and wait a minute before unlocking. Go back to the hidden menu and turn on Thermal Daemon Mitigation. I have no idea what this does but if XDA says it works I trust it.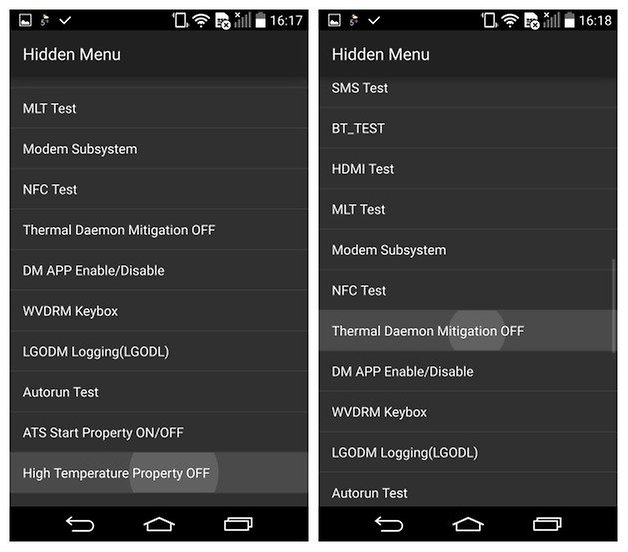 LG G3 has audio playback issue
Problem
On Android KitKat, there was occasionally a weird high pitched noise when you plugged headphones into the LG G3.
Solution
Following the update to Lollipop I haven't heard it again, but if you're still on KitKat you can switch from Dalvik to ART in your Runtime options. These are located in Developer Settings. If you don't already have these settings enabled, go to Settings > About Phone > Software info and tap Build Number 10 times until you see the toast notification that you are now a developer.
Go back to the main Settings page and you'll see Developer Options down the bottom. Just switch your runtime from Dalvik to ART (this option no longer exists in Lollipop, which uses ART by default).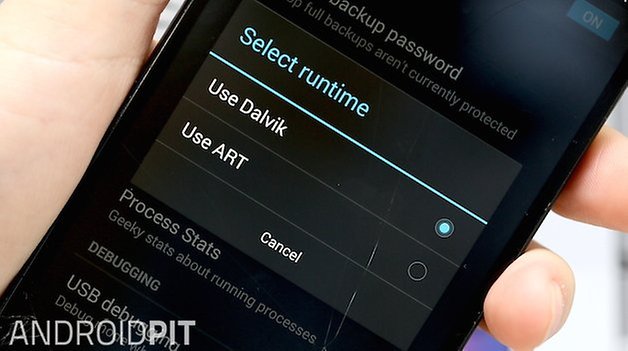 LG G3 has battery problems
Problem
The LG G3 has had spotty battery performance. For some people it drains very fast.
Solution
The update to Android 5.0 Lollipop has improved the battery performance on the LG G3 significantly, but for some the update process leaves worse battery life than before. Try installing a custom recovery (as mentioned above) and heading to recovery mode so you can clear the cache partition and do a reset if the problem persists.
Usually clearing the cache partition following an update is enough to clear up initial battery bugs though, and things tend to settle down after a few days.
If this still hasn't fixed the issue, you might want to do some detective work. Keep an eye on Battery and Running Apps to see which apps and processes are consuming the most resources.
You could also install an app such as Greenify to hibernate apps forcefully or Battery Doctor for further diagnosis. Make use of the LG G3's battery saving mode too and keep your screen brightness as low as you can handle.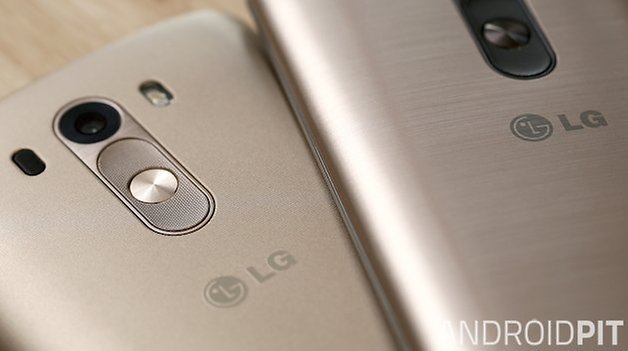 LG G3 camera app crashes
Problem
The LG G3 has a great camera, but it does freeze or crash on occasion, whether you are shooting photos or video, especially when zooming.
Solution
This is a software bug that has also been fixed in the Lollipop update. Alternatively, you can ditch the stock camera app for something like Google Camera or you can try clearing the cache and data for the stock camera app and as a last resort do a factory reset. Make sure you backup everything before though.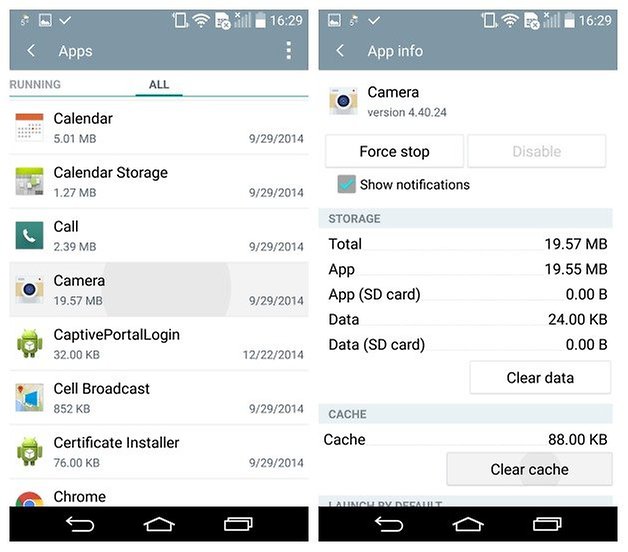 What problem is your LG G3 experiencing? Got any fixes we missed?