How to browse faster on Android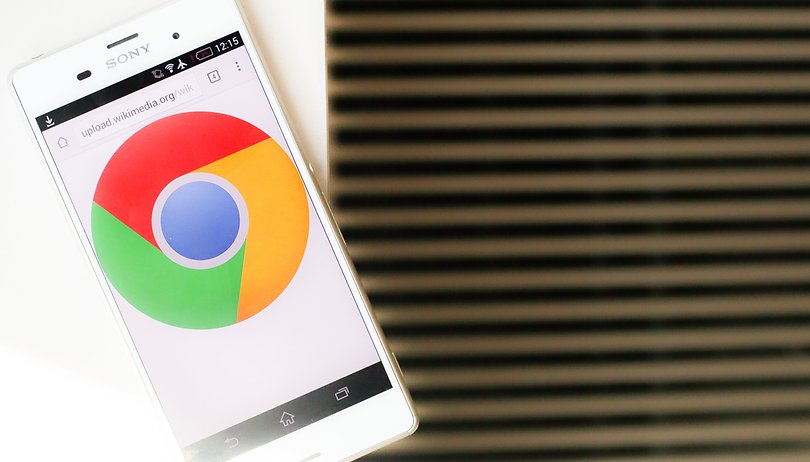 Thanks to smartphones and Android browsers like Chrome and Firefox, you have the internet at your fingertips at all times. But surfing is not always fast or comfortable. Therefore, we have compiled several tips for you on how you can surf faster with Chrome, Firefox, Opera and Dolphin.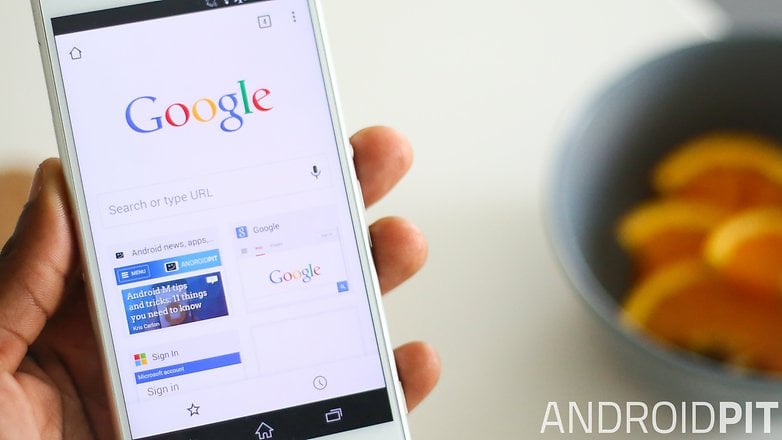 Jump to your favorite browser
Make Chrome Faster
Chrome is already installed on many smartphones as the default browser for Android devices. Therefore, it's usually our first choice for surfing the internet. Although Chrome is innately fast, with the following tips and tricks you can make this Android browser even faster. Of course, part of fast surfing is not just a fast smartphone, internet connection or browser but also customizations that enable you to make your browser faster.
Manage Chrome tabs in the browser
Since Android 5.0 Lollipop, your open Chrome tabs in the deck of recently opened apps now appear. This doesn't make your Chrome experience very clear but fortunately you can undo this so your tabs are displayed as usual directly in Chrome.
All you need to do is open Chrome and tap on the three dots button and then Settings. Tap Merge tabs and apps then toggle the button to on. Your browser tabs are now only displayed in Chrome and don't criss-cross in the list of recent apps. With just a few steps you can make Chrome faster by getting your tabs in order quickly.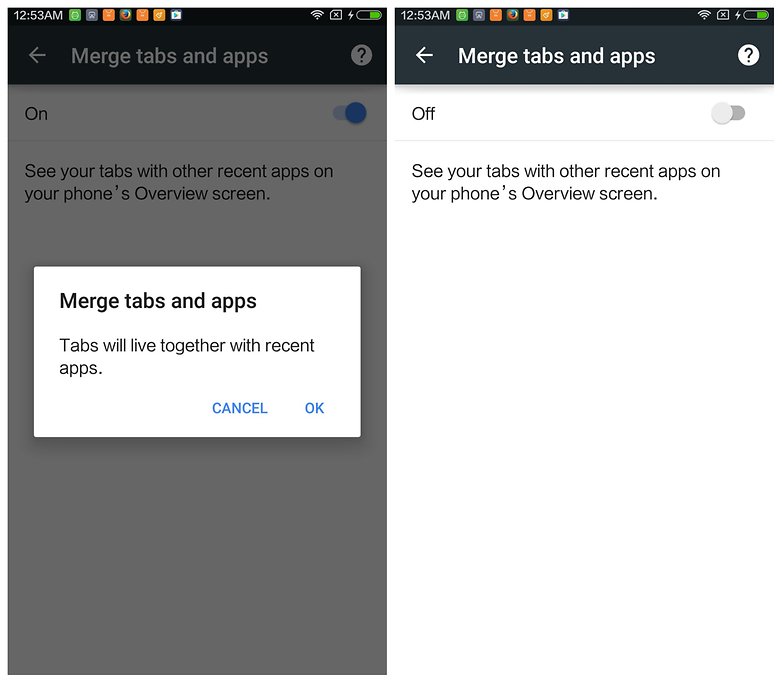 Quickly switch between tabs
If you have followed the tip above, you can make your Android browser even faster. You can quickly switch between open tabs by swiping from the address bar. You can swipe either right or left to get to other tabs. This is faster than using the Tab Overview feature.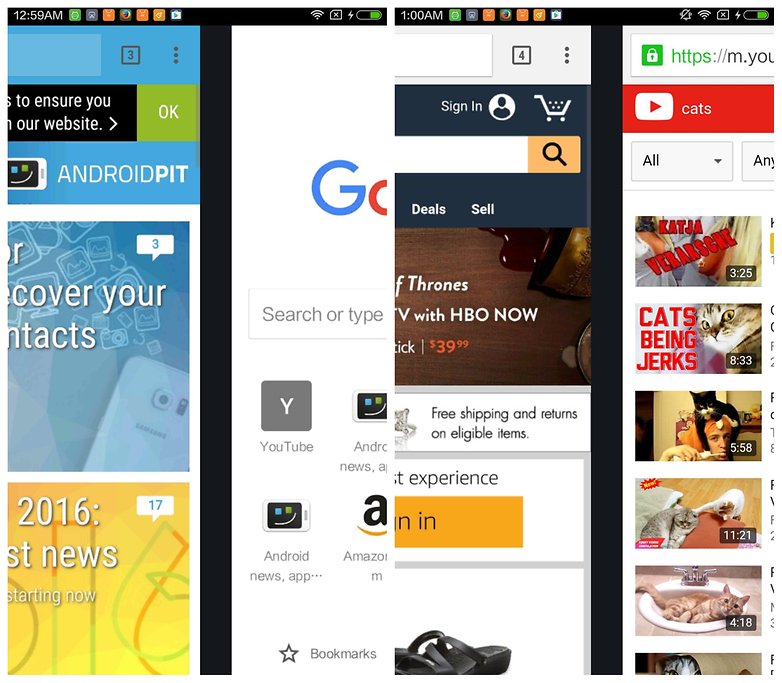 Synchronize tabs and bookmarks with other devices
This feature is certainly not new but it is also not used often enough. This is a useful feature and simple to set up. Just go into your Chrome settings and tap your account. From here you can hit Sync and turn it on. Choose the items you want synced.
Now when you log on with that same account in your PC browser and you will have access to all the items you've chosen to sync. The same is true from PC to Android. If you want to open tabs from your computer on your smartphone you can find this (after a few seconds) in the menu under recently opened tabs.
Reduce data usage
You can save loads of data volume with one simple trick. With this tip, you'll also make Chrome browsing faster. Just open your Chrome settings and tap Data saver and toggle it on. One you turn on this feature you will save precious megabytes while surfing. As you can see from the picture below, Chrome shows you how much data has been saved. You will not only make Chrome faster but more efficient.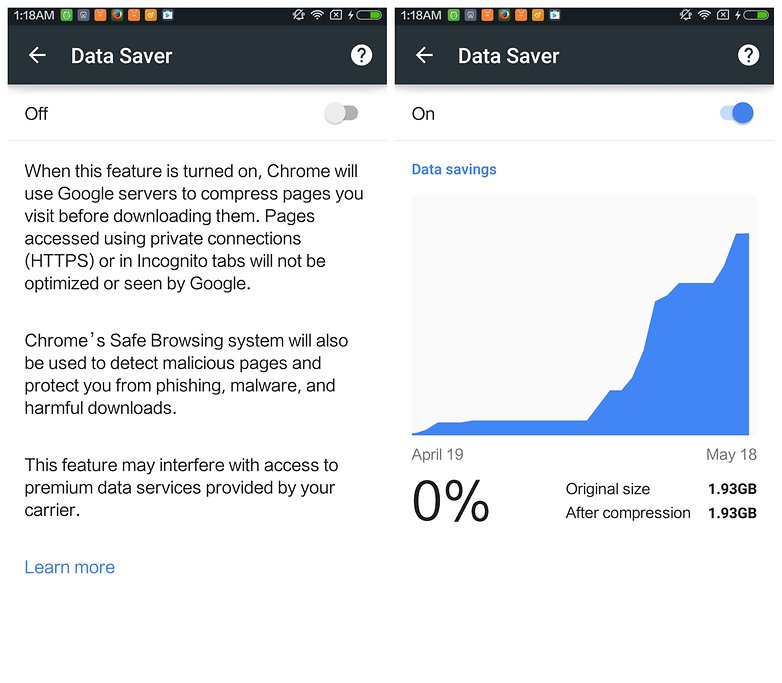 Reading mode
Not all websites are prepared for smartphones. Note that the fonts in these site are too small. Luckily, Google has prepared a Reader mode to enable you to view these sites properly. Just to the page chrome://flags and search for reader mode. Enable always and let Chrome relaunch.
Transform favorite in app icons
If there are websites that you regularly visit and you want to call them up quickly you can easily add them to the home screen. Go to the website you want on your homescreen. Go to the options menu. Hit Add to homescreen. Change the description to fit what you want it to read on your homescreen. Click Add and now you can go to your homescreen and open the page from there.
Make Firefox faster
Firefox, next to Chrome is the most popular browser on Android. So here are some tips and tricks to make your Firefox even faster.
Customize your home screen
To do this, open your Firefox settings, tap General on the start screen. In the next screen you can customize the elements of your home screen. You can hide, for example, unnecessary items or change their particular order. You can then quickly access your favorite content so surfing with Firefox is faster.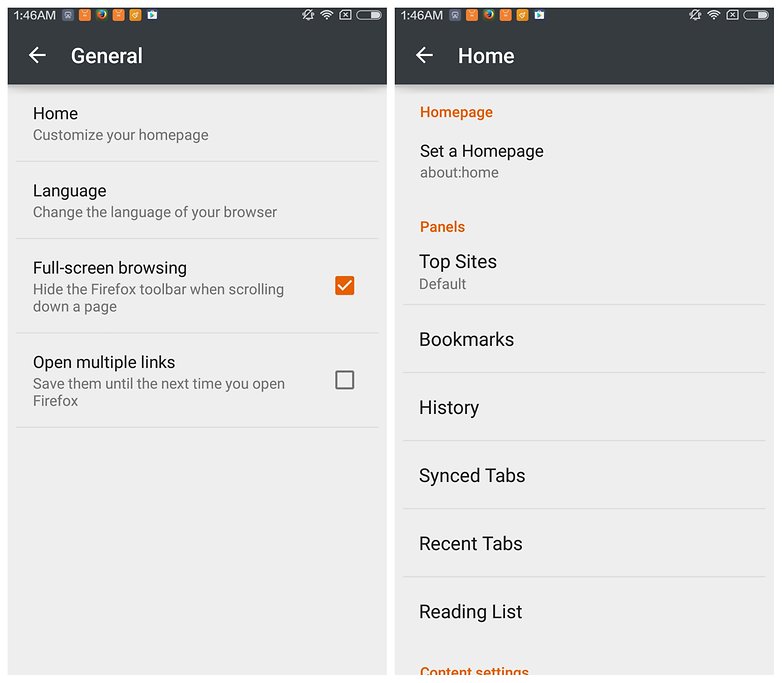 Sync content across devices
Even Firefox offers you the possibility of time syncronization of content such as tabs, bookmarks and passwords across multiple devices. Open Settings in Firefox and tap Sync on your account. Now, your content on other Firefox browsers are synchronized on which Sync is also turned on. This makes surfing with Firefox even faster because it reduces redundancies.
Keep track of your downloaded files
Do you ever find that you download files onto your Android device only for them to disappear forever into some mysterious folder? Of course, it helps to have an app like File Manager on your device, but most Android browsers don't offer a simple download manager like you find on PCs. Well, Firefox does, making it easy to track the things you download to your device. Doing this is simple - just open Firefox, tap the menu and go into the tools. You can go into your downloads and get all of them in one place. Now you won't have to search for them anymore.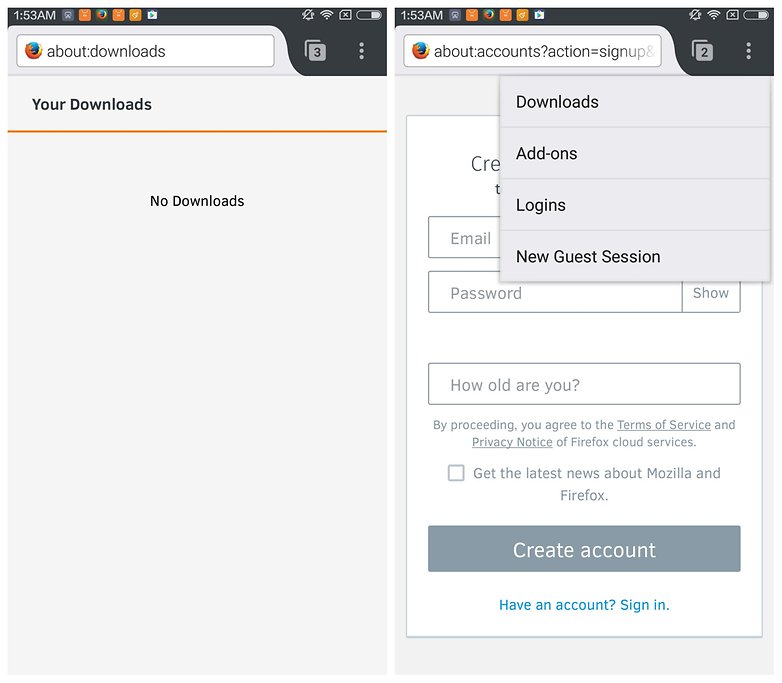 Make Dolphin faster
Load pages quickly
The Dolphin has a very fast HTML rendering engine called Jetpack. This should be enabled by default and you can go into the browser settings to see if this is indeed the case. Hit the little dolphin icon at the bottom middle of your screen and tap Settings. Make sure it's on so you can get your pages loaded faster.
Use Gesture and Sonar
Go back into your Settings and tap Gesture and sonar. From there you can choose a finger gesture you want to use for certain websites. In the sonar tab you can choose to go to Dolphin from your home screen once you shake the device. Just make sure Google Voice Search is enabled.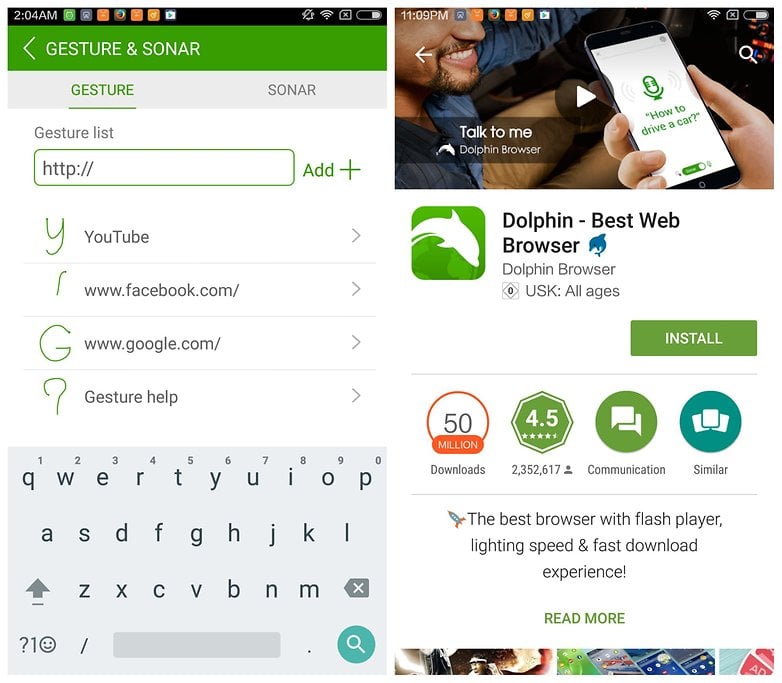 Make Opera faster
There are several user interfaces available
The Opera browser is also getting more popular. It offers two interesting features to speed up its operation. You can customize your user interface so you can choose whether you want to have UI elements on the screen edge top and bottom or whether you want the UI to display just the above portion. For tablets, there is another special mode. Optionally, you can also switch Opera to data saving mode. You just need to hit the O icon at the bottom.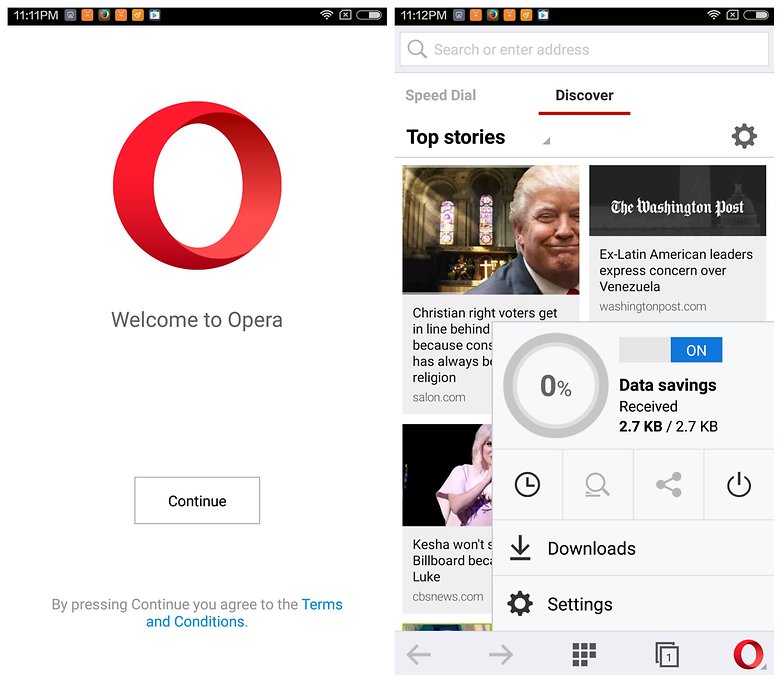 Bonus: General browser tips
The following tips and tricks are general and not specific to any particular browser but they make your Android browser faster.
Clear cache
Over time, many temporary internet files accumulate in the cache. You should therefore regularly empty it so your browser stays afloat. In addition, your risk of your Android browser loading outdated content from the cache instead of the current web content is reduced.
Disable plug-ins and add-ons
The functions of many browsers can be extended with add-ons and plug-ins but they can also make your browser fuction slower. You should therefore disable plug-ins that you rarely or never use so you can make your Android browser faster.
What tips do you have to speed up your browser? Let us know in the comments.