Honor 7X review: A little more bang for your buck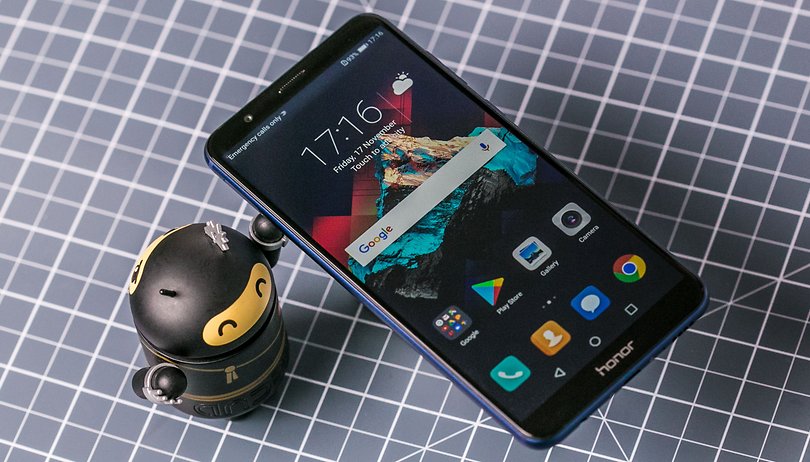 Honor has repeatedly introduced interesting features on its mid-range smartphones, features which we would normally expect on more expensive devices. The Honor 7X, which features the 18:9 display already used by Huawei and very slim bezels, looks to be no exception. We've spent some time with the Honor 7X and here's what we think.
Good
Well made

Dual camera

Display 18:9

Battery
Bad
Android 7.0 Nougat

Too much bloatware

No USB Type C
Honor 7X release date and price
As of December 5th, the Chinese company's new smartphones have completed their journey to the west, and the Honor 7X, being the more 'junior' device aimed at a younger audience on a budget, offers a pretty good deal for its features.
As of the time of writing Honor is throwing in some extra goodies with the devices to celebrate the release. Pricing for the US is $199.99 from Honor's official store in black and blue and Honor is currently feeling generous enough to throw in an Honor 7X PC Case free with the purchase.
In the UK, the Honor 7X costs £269 and currently comes with an Honor Band 3 fitness tracker.
Honor 7X design and build quality
The Honor 7X's design resembles that of other Honor smartphones, similar to Huawei and Chinese devices made by other brands. The technology has been integrated into a 7.6mm metal unibody housing a double camera slightly protruding on the body, a fingerprint reader and two bands for the antennas.
Only a few years ago it was rare to find a mid-range smartphone with an aluminum body, but it is now beginning to become almost boring. This shows how the market and user demands are changing.
The Honor 7X front is 83% occupied by the display. A small but annoying detail: Honor has not integrated a USB type C port, you will have to use microUSB, with all the flaws that entails. The Honor 7X weighs 165 grams and is 7.6mm thick. The device is available in black and blue.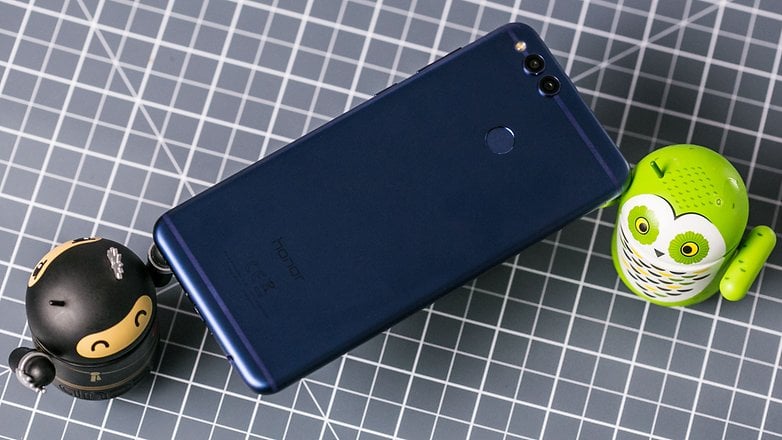 Honor 7X display
The 18:9 screen offers a resolution of 2160x1080 pixels, a standard for this format. Customers now expect FullHD display in the mid-range. But Honor does offer specifications that more than match the competition.
The pixel density for the 5.93 inch screen is 407 ppi. The representation offered by the IPS panel is pleasant, especially if you prefer more natural colors. Brightness and viewing angles are good even if not at the height of expensive smartphones (including Huawei smartphones). The screen protector glass gets dirty easily.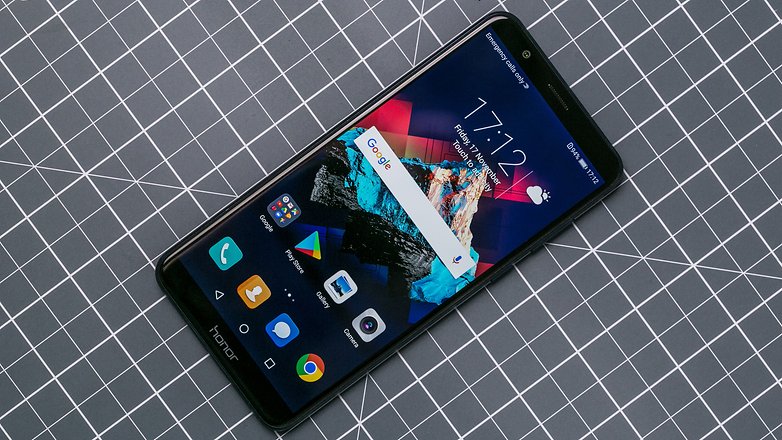 Honor 7X special features
Honor has focused on making a durable body for its 7X. Thanks to integrated 'airbags', the four corners of your smartphone should withstand damage caused by a fall. However, in order to understand whether this is the case in everyday life, we need to test it for longer. For now we can confirm that it has not suffered any damage during the test period, but we have also treated it with due care.
Honor 7X software
The Honor 7X runs Android 7.0 Nougat. Although this is a common practice among Android manufacturers, Oreo is expected to arrive and has been out for a few months now. Nougat is more than a year old. The EMUI interface is available in version 5.1 and is visually pleasing (though your personal taste will be a factor), and also versatile and customizable.
By default, the app drawer, i. e. the section that collects all apps, is deactivated. All icons then appear on the home screen. If you prefer to sort them in the drawer app, you can do so by activating the dedicated item in the settings menu.
While Honor and Huawei's most expensive smartphones are now almost free of bloatware, history changes with cheaper models. You'll find almost 10 third-party apps pre-installed, including 5 games. The user also receives a number of unsolicited tips on apps that may be of interest to him/her, but you can also disable this feature.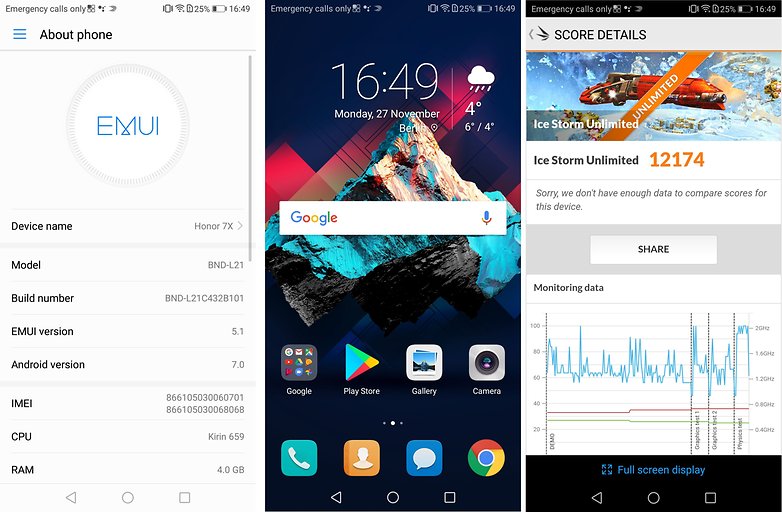 You are able to use the full screen format when displaying apps developed for 16:9 format by tapping a button at the bottom of the screen. In the system settings, you can specify which apps to launch in full format by default.
Honor 7X performance
The Honor 7X contains a Hisilicon Kirin 659 processor. The octa-core chip runs up to 2.3GHz and has access to 4GB of RAM. Sufficient to ensure smooth performance in everyday use: Honor 7X has not shown stuttering or other weaknesses.
It is a mid-range device, despite the presence of 4GB of RAM. In the benchmark tests it reported average results. Let's say that hardcore gamers will find better alternatives to the Honor 7X on the market. With 64GB of internal memory, your smartphone offers enough space for photos, apps, music and movies. But if you need some extra space, you can insert a memory card or alternatively take advantage of two SIM cards at the same time.
Honor 7X benchmark results
| | Honor 7X | Huawei Mate 10 Lite |
| --- | --- | --- |
| 3DMark Sling Shot Extreme | 399 | 402 |
| 3DMark Sling Shot | 619 | 622 |
| 3DMark Ice Storm Unlimited | 12174 | 12325 |
| Geekbench 4 (Single / Multi Core) | 872 / 2849 | 910 / 3150 |
| PCMark Work 2.0 | 4323 | 4675 |
| PCMark Storage | 7802 | 7001 |
Honor 7X audio
Audiophiles would do well to look elsewhere because the Honor 7X's driver is not able to meet the needs of very serious music fans. The small speaker at the bottom of the smartphone is not promising. At least Honor is still fond of the beloved headphone mini-jack.
Honor 7X camera
The dual camera on the Honor 7X body is unmistakable and features two 16+2MP sensors. The two sensors allow the bokeh effect to be used. Don't expect to shoot 4K videos. The front camera offers 8MP shots.
The dual camera's 2MP sensor is not used to improve image detail but to record the depth information you need, for example, to rework on a photo's focus, bokeh or portrait mode. You can see how Huawei has a software advantage over other manufacturers. Artificial blurring rarely fails and works well overall. A trained eye can immediately recognize the difference between an artificial or real blurred effect.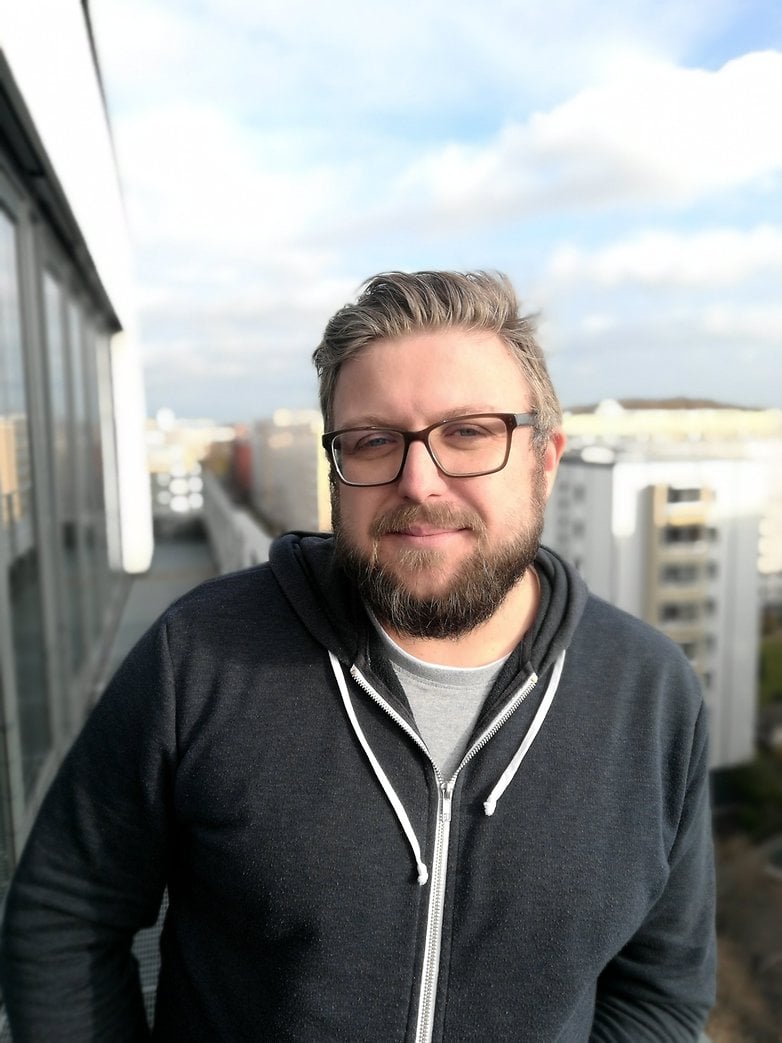 The quality of the photos is more than impressive considering the band of the device. The photos show beautiful colors and rich details, the subject usually takes center stage. When the brightness is low, you will notice imperfections in shots.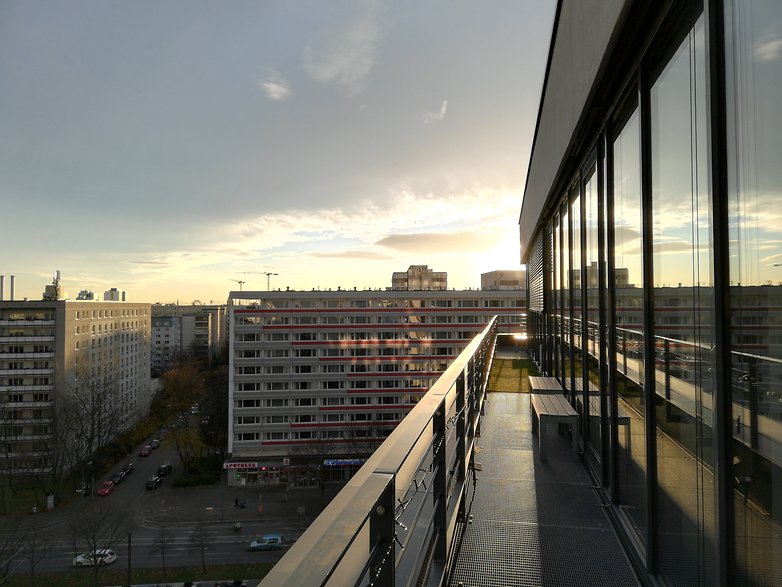 The front camera does not offer portrait mode with a bokeh effect, but it can smoothe wrinkles and embellishes faces with small tricks that can be deactivated.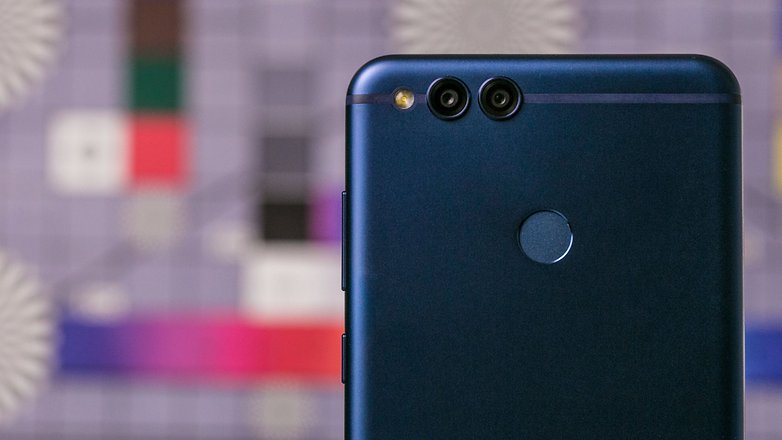 Honor 7X battery
With 3340 mAh, the Honor 7X's powerful battery provides a day away from a power outlet. During the test, our smartphone was able to stay alive for up to two days without being recharged. The Honor 7X's standby power consumption is pleasantly low and helps to ensure good battery life.
Fast charging or induction wireless charging technology is not available. Pity.
Honor 7X technical specifications
Final verdict
The Honor 7X has done well in our tests. The design is appealing but functional, the large display does justice in the eyes of users and the whole package is impressive. For a smartphone in this price range, the camera is especially good with two sensors, which allows you to do more than with just a single sensor.
The Honor 7X offers more on the display, memory and camera side than other mid-range smartphones. On the other hand, however, it really needs an up-to-date Android version and less bloatware. Nonetheless, thanks to its reasonable price, the Honor 7X will undoubtedly be appreciated by many users.