Google Tango: we tested augmented reality with the Lenovo Phab 2 Pro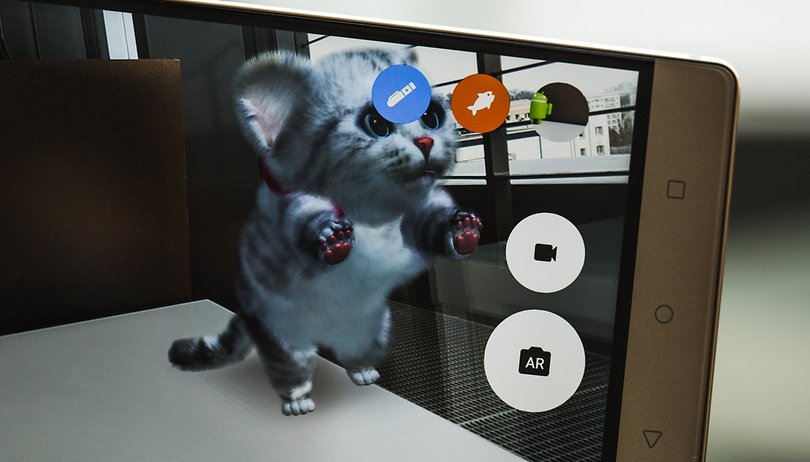 With the Phab 2 Pro, Lenovo launched the first smartphone that includes the new Google Tango technology. Inside, there is a so-called Time of Flight camera capable of spatial awareness and measuring 3D scene in real time. Today, we are interested in the first apps dedicated to the Google Tango technology.
Project Tango is not new. It had already given the first signs of life in the first half of 2014, when Google introduced the Peanut Phone, then the Yellowstone tablet (intended only for developers). Not long ago, the Phab 2 Pro landed on the US market with a price of $499 and several apps are already ready for use!
The trick of this smartphone is the type of camera in the device. In addition to the standard RGB sensor, the Phab 2 Pro is equipped with a Time of Flight (TOF) camera. This type of camera illuminates the scene with laser pulses, and measures the time the flashes of light take to travel between the camera and objects to calculate the distance.
The interesting thing about this method lies in the accuracy and speeds which are significantly higher than those you have with RGB cameras, or the position and acceleration sensors that are present in conventional smartphones. This obviously allows applications dedicated to augmented reality to progress. And yet, according to Google, this will one day enable the inside-out tracking technique for virtual reality (which allows you to track the position and movements of the user without the use of external cameras or Lighthouses).
Although with the Tango smartphone Google claims to solve the problem of trackability in theory, this is not quite the case in practice. As explained by UploadVR, who interviewed the person in charge of the development of Tango, the main problem at present is overheating.
I understand that the question is complex and, as often happens in such cases, it is better to use images more than words. So we've created a video that will explain how Google Tango works on the Lenovo Phab 2 Pro.
Do you think there is more potential in virtual reality or augmented reality? What do you think of the Phab 2 Pro?