Pixel Drop: All exclusive features coming to Pixel phones, Watch and Buds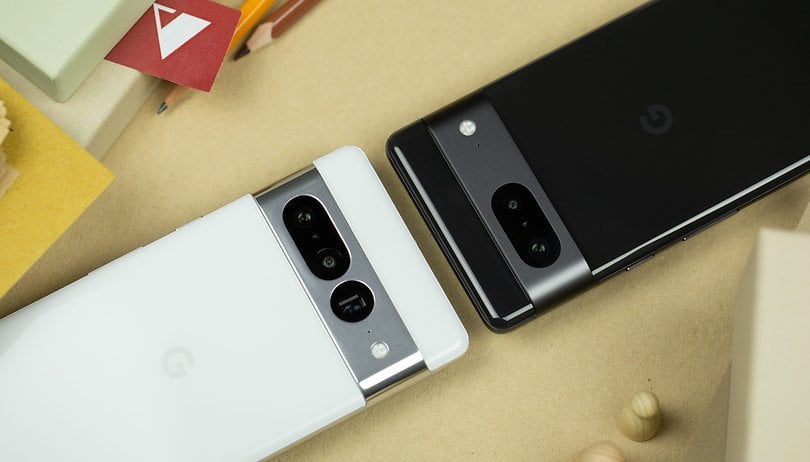 If you bought any of the recent Pixel devices like the Pixel 7 (Pro), you should know that they usually come with exclusive software features promised by Google. That is now starting to materialize as the search giant is finally delivering these additions to supported Pixel phones as well as the new Pixel Watch and Buds through the December feature drop.
One of the features was already available last week where it added a free VPN for the Pixel 7 and Pixel 7 Pro. The release today focuses on the complete round of features coming to more Pixel models going from the Pixel 4a up to the newer hardware like the Pixel Watch.
Clear Calling on Pixel 7 (Pro) and how to activate
In addition to the free VPN, both the Pixel 7 and Pixel 7 Pro are getting Clear Calls which is enabled by the Tensor G2 chipset. This allows for optimized voice calls by reducing background noises when you're on a call. It is switched off by default but turning the feature only takes a few taps from the Phone app or settings.
Go to Settings.
Select Sound and Vibration.
Scroll down to Clear Calling.
Toggle on to activate Clear calling.
Smarter Pixel Recorder app for Pixel 6 and Pixel 7
Another exclusive to the Pixel 7 and Pixel 6 is the improved Recorder that now transcribes English recordings when multiple people are speaking. The AI capabilities of these Pixel devices intelligently identify the speaker and then assign correct labels. You can edit the name of each speaker after recording.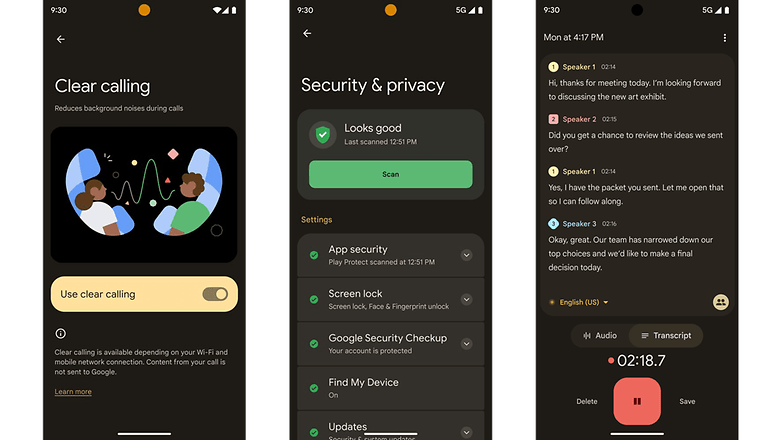 Cough and Snore Detection for Pixel 6 (Pro)
Debuted with the Pixel 7 (Pro), cough and snore detection is an added function to the Digital Wellbeing section which ships to the Pixel 6 series via this update. Users can utilize it to track and get insights about their sleep without wearing a smartwatch or other monitoring accessory. All results are accessible from the digital well-being app.
Fitbit Sleep Profiles for Pixel Watch
At the same time, Google's latest drop update is the first to include the Pixel Watch. What's new is the Fitbit Sleep Profiles that accurately use your sleep data to portray an equivalent sleeping animal. This requires that you wear the smartwatch for 14 days in bed. The results are then provided on the first day of the succeeding month.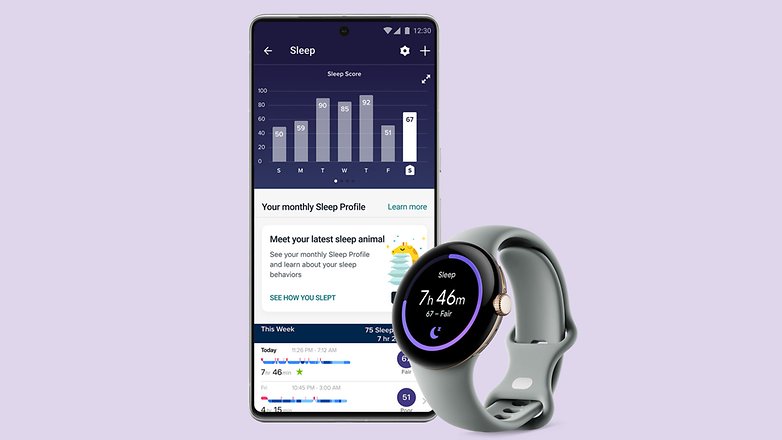 Other features in the December Pixel Drop
Compatible Pixel phones and wearables are also receiving better customizations. Google is adding three mobile curated wallpapers and a set of live bloom wallpapers. Furthermore, new tiles and an improved contacts app are introduced to the Pixel Watch.
Other remaining features enable more powerful search functionality on Pixel as well as added language support for Gboard and Live Translate. Lastly, spatial audio with head tracking will be available to use for Pixel Buds Pro if paired with a Pixel smartphone starting in January 2023.