Google Nexus 6 vs Apple iPhone 6 Plus: price, specs and features compared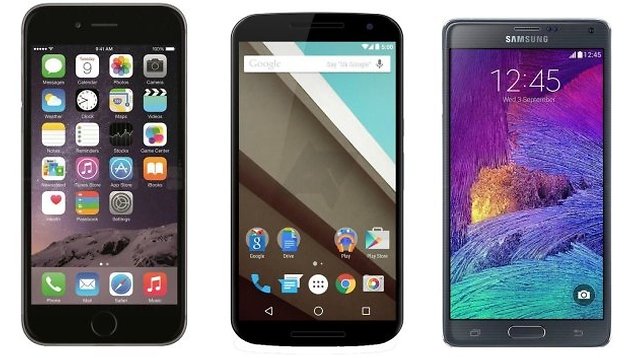 The new Nexus 6 smartphone could be with us before the end of the month - because it's been unveiled but not released just yet. It's a big phone, and it's got plenty of competition - including the newest member of the big phone party, Apple's iPhone 6 Plus. How do they compare? NEXTPITTV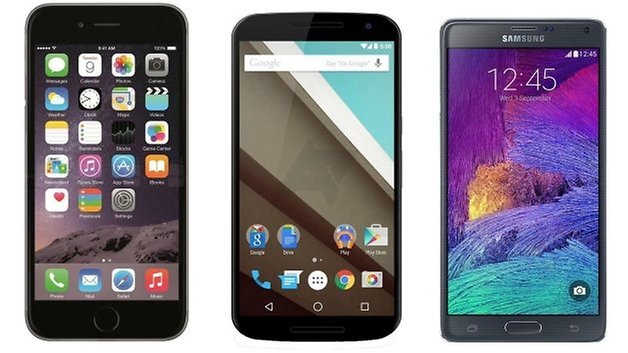 Find out all you need to know about the Nexus 6
Nexus 6 vs iPhone 6 Plus: display and screen
The Nexus 6 has a 5.9-inch QHD AMOLED display delivering a pixel density of 493 ppi. The iPhone 6 Plus may be Apple's biggest ever phone, but the screen is slightly smaller than the Nexus: it's a 5.5-inch IPS LCD delivering 1,920 x 1,080 pixels. That's 401 pixels per inch.
Nexus 6 vs iPhone 6 Plus: design and build quality
Motorola makes some nice hardware, but the Nexus 6 isn't a patch on the iPhone 6: Apple's famous engineering prowess produces some genuinely beautiful designs, and the iPhone 6 Plus is as good looking as anything Apple has made to date. Unfortunately, though, its ultra-thin aluminum case is less flexible than the less attractive but considerably tougher Nexus: the internet is awash with tales of iPhone 6 Plus phones that got bent inside people's pockets.
Nexus 6 vs iPhone 6 Plus: processor and RAM
The processor inside the Nexus 6 is a quad-core Snapdragon 805 clocked at 2.7 GHz, with 3 GB of RAM and an Adreno 420 GPU. The iPhone 6 Plus packs Apple's own A8 processor and M8 coprocessor with 1 GB of RAM.
Nexus 6 vs iPhone 6 Plus: operating system
In its role as Android's flagship phone, the Nexus 6 will run Android 5.0 Lollipop. Apple's iPhone runs the latest version of iOS, iOS 8.0. We'll bring you full comparisons once we get Android 5.0 on October 17th via the SDK.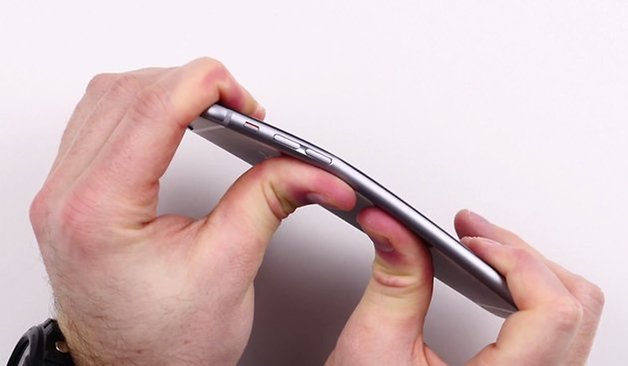 Nexus 6 vs iPhone 6 Plus: camera
The Nexus 6 has a 2 MP front-facing camera and a 13 MP rear-facing camera with optical image stabilization. Apple's camera is also stabilized, and while on paper its 8 MP sensor sounds worse than the Nexus, it is larger than before and delivers great shots in a range of conditions. Apple also offers 240 fps slo-mo recording. We'll have to wait and see if the Nexus 6 suffers from the same camera problems as the Moto X (2014).
Nexus 6 vs iPhone 6 Plus: battery
The Nexus 6 battery delivers 3,220 mAh, and the iPhone 6 Plus is slightly behind with 2,915 mAh. It's too early to say what that means in real-world use, but both devices should last longer than their predecessors.
Nexus 6 vs iPhone 6 Plus: tech specs
| | Nexus 6 | iPhone 6 Plus |
| --- | --- | --- |
| OS | Android 5.0 Lollipop | iOS 8 |
| Display | 5.9-inch QHD AMOLED | 5.5-inch Retina HD LCD, 1,920 x 1,080 pixels (401 ppi) |
| Dimensions | 82.98 x 159.26 x 10.06 mm | 158.1 x 77.8 x 7.1 mm |
| Weight | 184 g, water-resistant | 172 g |
| Battery | 3,220 mAh, Qi charging | 2,915 mAh |
| Camera | 13 MP with OIS | 8 MP iSight / 1.5 micron pixels, f/2.2 aperture., "digital" image stabilization 240 fps slow-mo, 1080p at 30 or 60 fps |
| Processor | 2.7 GHz Snapdragon 805 (quad core), Adreno 420 GPU | Apple A8, dual core, 1.4 GHz, M8 motion coprocessor |
| RAM | 3 GB | 1 GB |
| Internal storage | 32/64 GB | 16/64/128 GB |
| Connectivity | Wi-Fi, NFC, Bluetooth 4.0, LTE | Wi-Fi is 802.11ac, VoLTE, NFC (payments only) |
| Price | 649 USD | 920 USD unlocked Apple iPhone 6 Plus on Amazon |
Nexus 6 vs iPhone 6 Plus: early verdict
The Nexus and the iPhone 6 Plus may do things differently, but ultimately they're very similar devices: they're big-screened smartphone flagships for people who find normal phones a little cramped. On paper the Nexus appears to be the winner here, but in practice Apple's lock on hardware and the operating system enables it to optimize its devices in ways Android firms can't - so for example the iPhone 5s trounced the Nexus 5 in benchmarks and we'd expect the same to happen here.
There are three big differences. There's the OS, which is of course Android on the Nexus and iOS on the iPhone. There's the design, with Apple offering something much prettier but apparently less sturdy than the Nexus. And more than anything, there's the price. Apple phones are expensive and the iPhone 6 Plus is its most expensive yet; while it's unlikely to be discounted much the Nexus 6 starts at an unprecedented 649 USD.
What do you think? Could Apple's iPhone tempt you off the Android path, or has the Nexus 6 nailed it?