How to increase storage on the Galaxy S6 (and free giveaway)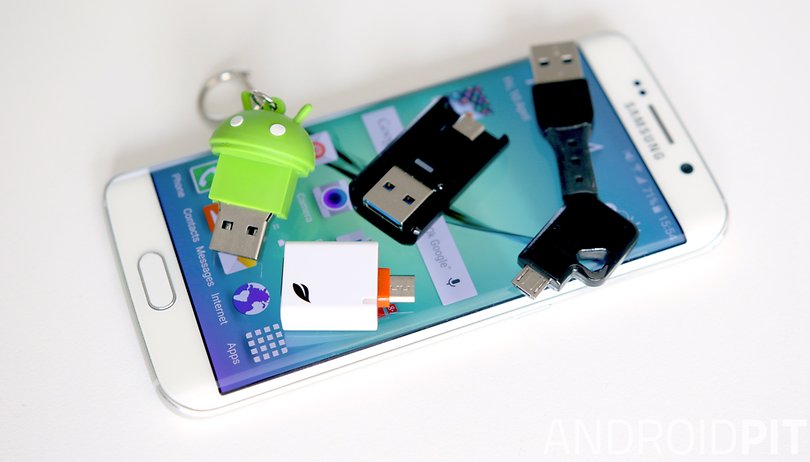 We all know pretty much everyone wants to drag Samsung over hot coals for removing microSD storage expansion from the Galaxy S6 and Galaxy S6 Edge. Samsung itself probably didn't even expect the loss of an SD card slot to cause quite the ruckus it has, especially with its fancy new internal memory tech. But some of us are old-school and others just like options. Today we'll show you the easy way to solve the Galaxy S6 storage problem with various USB and microSD solutions. Plus, we've got a nice competition for five lucky winners as well...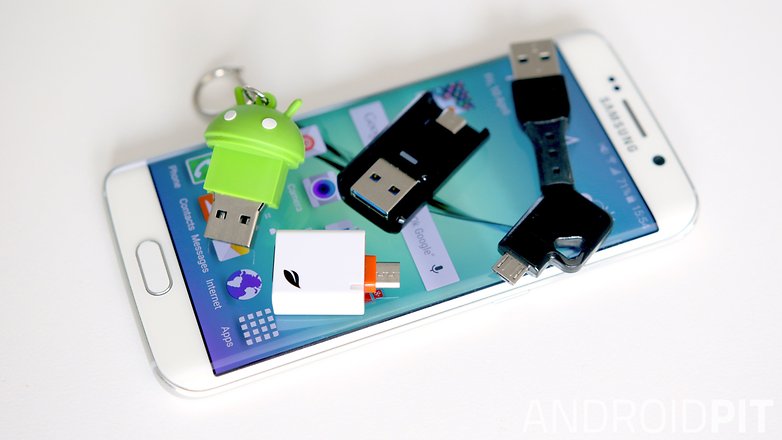 Samsung may have taken the microSD card slot out of the Galaxy S6 and Galaxy S6 Edge, but it didn't remove the microUSB port. Luckily for us, both new Galaxy devices support USB On The Go (OTG), microSD card readers and USB thumb drives with microUSB connections so we have a few options up our sleeves.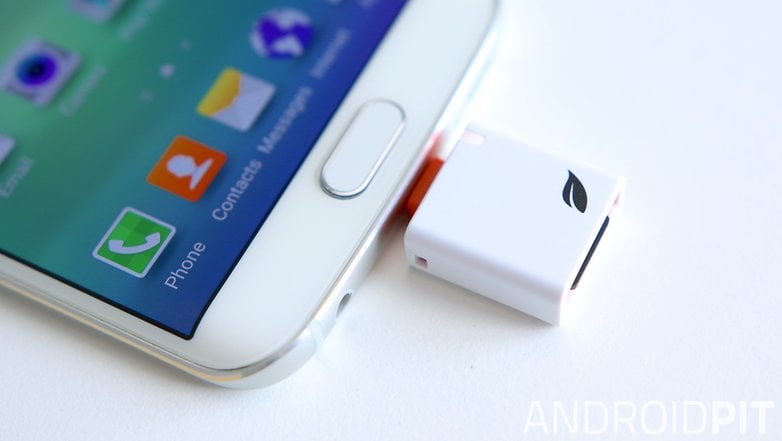 MicroSD card reader
This is the most obvious storage solution for the Galaxy S6: if Samsung won't give you a dedicated slot for a microSD card, then just use the USB port to attach a microSD card reader and carry on as usual. This is a great solution for keeping your music library from using up valuable space or for keeping your photos separate from your phone in case of an accident or theft.
We like the Leef Access (12.99 USD via Leef's website) because it has a spare slot for another microSD card, but the MeenOva Dash Micro is equally great and seriously small, complete with key clip and regular USB adapter. It will cost you 12 USD plus 3 USD for shipping from MeenOva.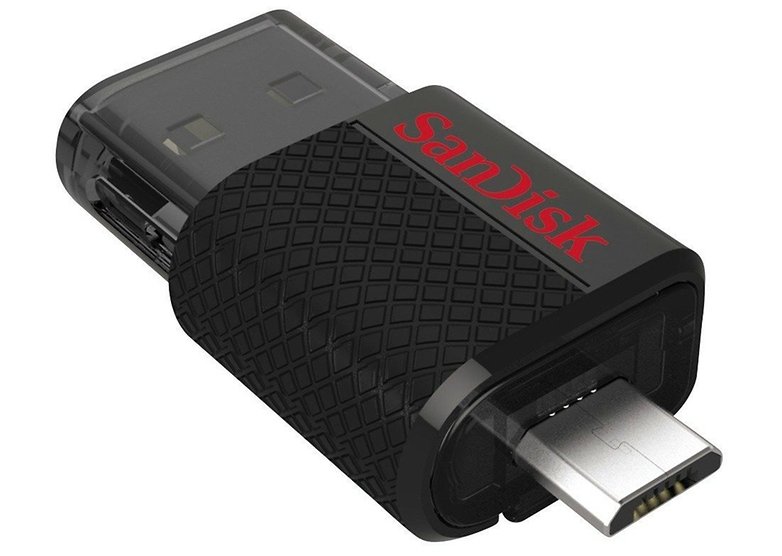 Dual-USB storage
Another great option is a dual-USB drive: with both regular-sized and micro USB ends. This means you can use it like a microSD card reader, for accessing content stored off your phone, but you can also use it for transferring files between your S6 and your laptop.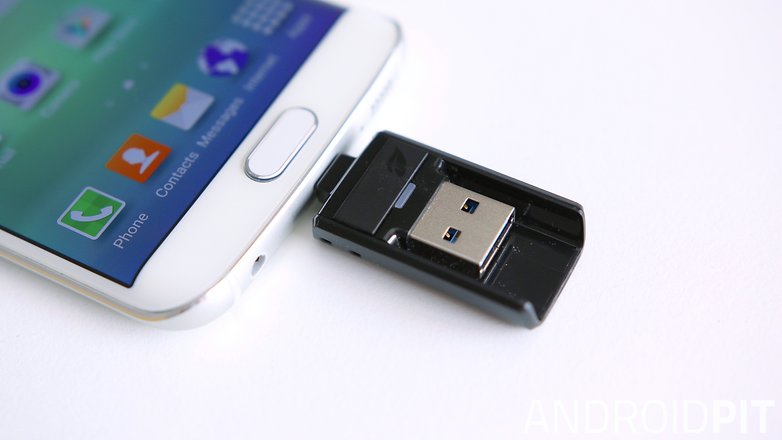 There are plenty of versions available but our favorites are SanDisk's Dual USB OTG 64 GB Flash Drive for around 28 USD on Amazon (or you can grab a 64 GB USB 3.0 version for 36 USD on Amazon) and the 16 GB Leef Bridge 3.0 for it's ultra-compact size and sliding mechanism. The Leef Bridge 3.0 will set you back 30 USD for 16 GB, 40 USD for 32 GB and 70 USD for 64 GB via Leef's website.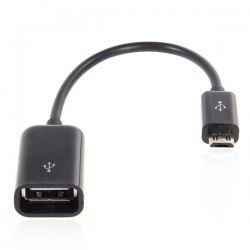 USB OTG cable and a thumb drive
If you don't want to go out and buy a specific new gadget for expanding the Galaxy S6 storage, then you can go the DIY route and get back to basics at rock bottom prices. Simply pick up a USB OTG cable for a few bucks and connect any old USB stick to it. We've all got plenty of thumb drives floating around so there's no real outlay and the important part is the USB stick, not the cable. Not the most elegant solution, but definitely the cheapest. You can score a USB OTG cable on Amazon for as little as 1.24 USD.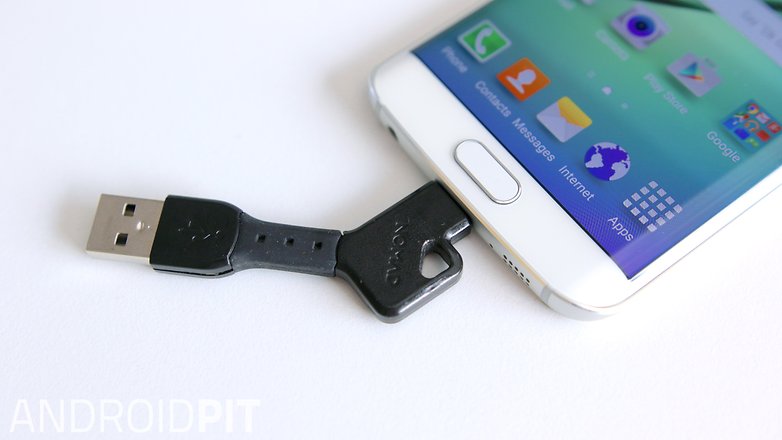 USB charging cable
This isn't so much a storage solution as a storage workaround. Rather than carrying a USB cable around, you can pick up a cool and ultra-portable ChargeKey that will not only allow you to charge your S6 on the go but also quickly transfer files on or off your phone if you find yourself running out of storage. The ChargeKey will set you back 29 USD via the manufacturer's website or you can go super-cheap and just carry a short USB cable around in your pocket.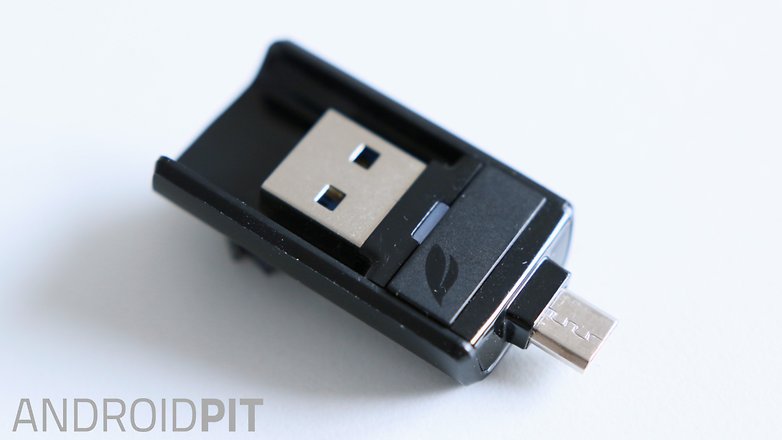 Competition time
Our friends at Leef have kindly given us five Leef Bridge 3.0 and five Leef Access storage solutions. We will give five lucky winners one Leef Bridge 3.0 and one Leef Access as a bundle to help ease the pain of losing microSD expansion in the Galaxy S6 (whether you own one or not).
All you need to do is follow both AndroidPIT and Leef on Twitter (@AndroidPITcom and @Leef_UK) and send a tweet with the #S6storage hashtag telling us what you think of the removal of microSD from the S6 and S6 Edge. See below for conditions of entry.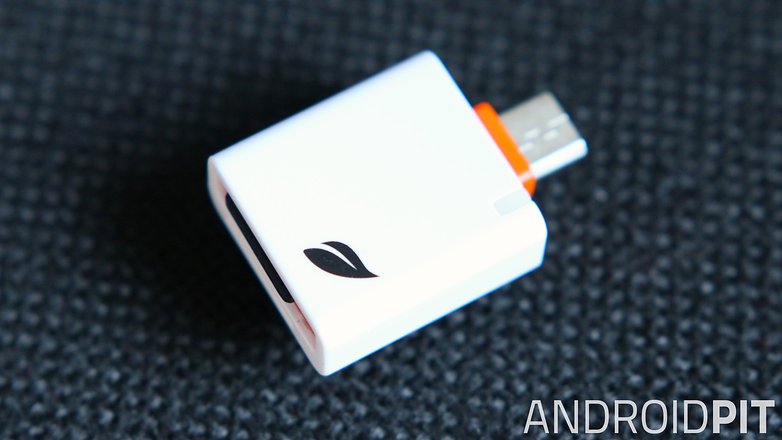 Conditions of entry
You've got until 1 PM EDT Friday 17 April, 2015 to send your tweet with the #S6storage hashtag.
Only one tweet per Twitter handle will be eligible for entry.
Entrants must be following @AndroidPITcom and @Leef_UK to be eligible.
Entry is open to AndroidPIT readers from anywhere in the world.
Once the competition deadline has passed, we will randomly choose winners and contact them via direct message on Twitter for their shipping details. Prizes will be sent out by the end of April.
The judges' decision is final and no correspondence will be entered into.