Samsung Galaxy S6 review: great design, great device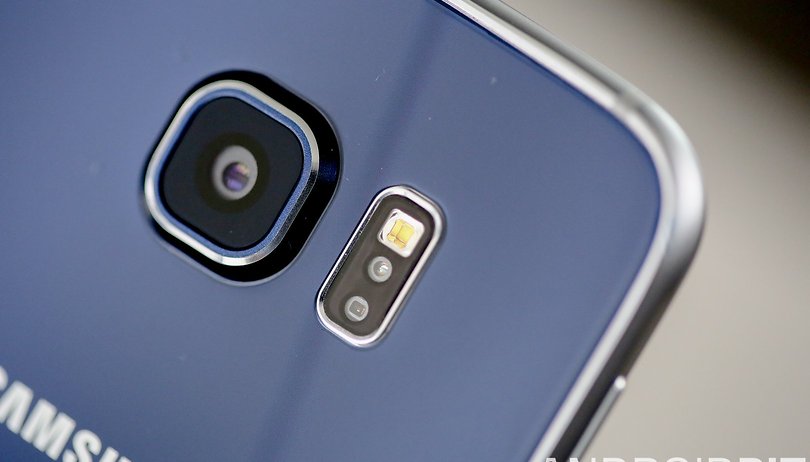 After at least two years without shaking up the smartphone market, Samsung has managed to do something extraordinary with its latest flagship, the Galaxy S6. The device comes with a premium design, leaner software interface than ever before, and advanced charging features, which all add up to the most impressive phone Samsung has released in years. Find out why we love this device in our Samsung Galaxy S6 review.
Good
Glass and metal design

Fast charging

Excellent screen

Revitalization of TouchWiz UI

Exemplary low-light camera performance

Strong processing power
Bad
No microSD card

Not waterproof

Protruding camera lens

Bottom-mounted speaker
Samsung Galaxy S6 release date and price
The Galaxy S6 release date was April 10 and it launched in black, white, gold and blue color variants. The Galaxy S6 price is set at US$599 / £559 for the 32 GB black version (though you can get it way cheaper in the UK from a reseller).
Samsung Galaxy S6 design and build quality
There isn't much to distinguish the Galaxy S6 from last year's model, the Galaxy S5 — at least not from the front. The same sensor layout can be seen at the top, with the Samsung logo beneath. The physical home button and capacitive 'recent apps' and 'return' keys are almost identical, and the curves and proportions are similar too.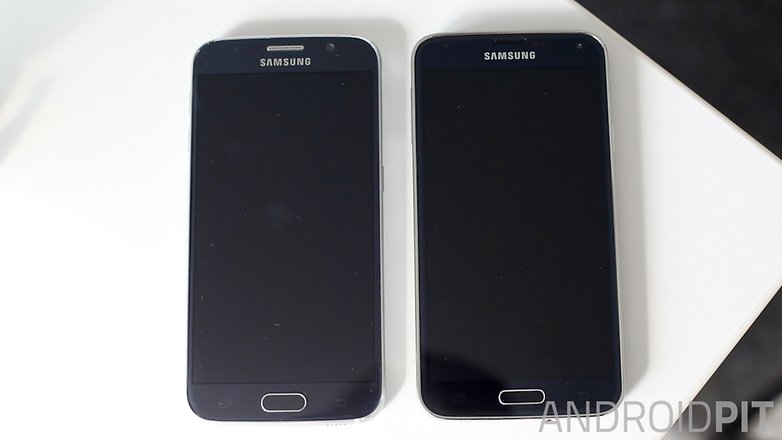 It's when you look at the sides of the device that you can really see where the Galaxy S6 has been improved over its predecessor.
Like the Galaxy Alpha and Galaxy Note 4 before it, the Galaxy S6 is bound by an aluminum chassis, although the S6 introduces a slightly different design to the frame; a combination of rounded edges with a flat plane along it (this is apparent on the sides but not the top or bottom).
The Samsung Galaxy S6 is most certainly a premium device and the Galaxy S5 looks cheap by comparison. The soft curves of the S6 both look and feel good.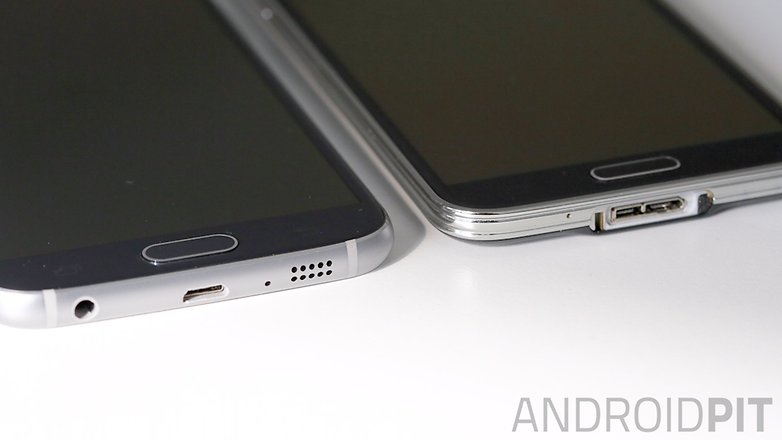 It is easy to see that the Galaxy S6 represents a paradigm shift from the rest of the Galaxy S series when it comes to the choice of materials. The new flagship is not only surrounded by a metal frame but its back is one big sheet of Gorilla Glass 4. Despite this, the phone remains extremely lightweight.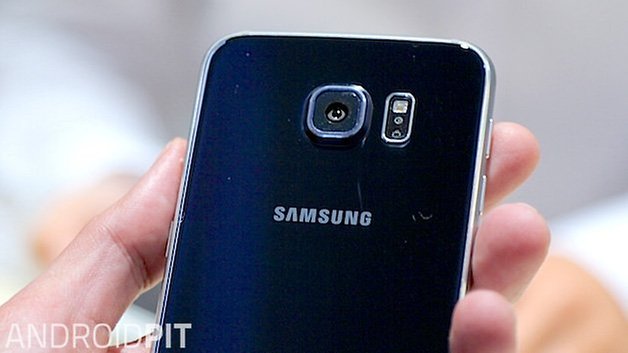 Samsung tells us that Gorilla Glass 4 is 50 percent stronger than Gorilla Glass 3, although you'll have to make up your own mind whether you prefer having glass (even a very strong glass) on the back of your Galaxy to shock-absorbent plastic. No matter how you feel about the material though, the Galaxy S6's rear design is definitely an improvement on its predecessors.

Samsung has placed the power button in a convenient spot on the right of the phone with a nano-SIM tray just below it. The volume keys sit on the left-hand side, and its physical home button/fingerprint scanner can be found at the bottom of the device face.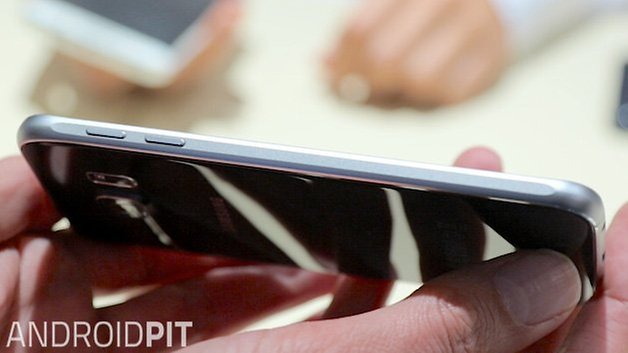 One aspect of the Galaxy S6 design that might divide fans is the camera sensor, which noticeably sticks out from the back of the phone. It's been a feature of Samsung devices for a while now, in both the Galaxy S and Galaxy Note series, but it's even more apparent on the otherwise smooth (and completely flat) S6.
Alongside the camera lens on the back we have an LED flash combined with a heart-rate monitor, while on the bottom there is a microUSB charging port, mono speaker grill, pinhole mic and headphone port. The top of the Galaxy S6 packs an IR blaster and pinhole mic.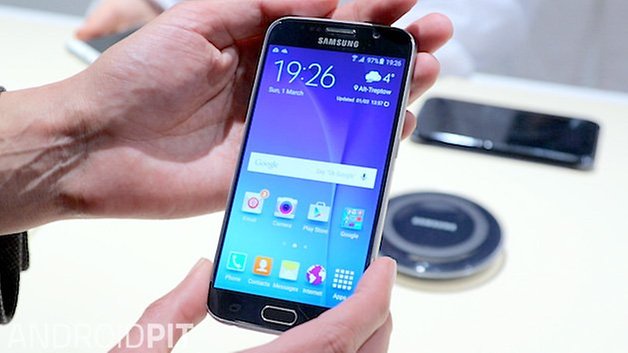 Samsung Galaxy S6 display
The Galaxy S6 features a 5.1-inch Super AMOLED screen with QHD resolution of 2,560 x 1,440 pixels and 577 pixels per-inch. This amounts to 77 percent more pixels than the Galaxy S5, and the highest pixel density for a device with this screen size.
Samsung never disappoints in the display department, producing bright screens with high contrast, deep blacks and extremely vivid colors. While Samsung's previous devices have tended to look over-saturated in the past, this flaw has been addressed on the S6, and the on-screen colors appear lively without ever becoming excessive.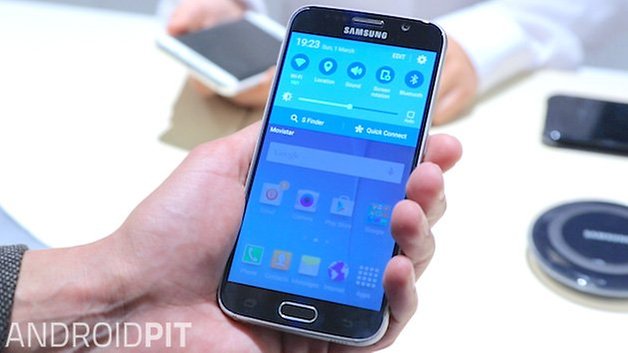 Brightness is above average even for Samsung devices (which are always super bright), and this, as well as the color and contrast, can be adjusted by choosing between various preset display modes in the settings.
There is no doubt that the multimedia experience on the Galaxy S6 is better than that of its predecessor, but it's not enough to outdo the S6 Edge. The added excitement of the curved screen that the Edge houses means it just surpasses the standard S6 when it comes to multimedia viewing.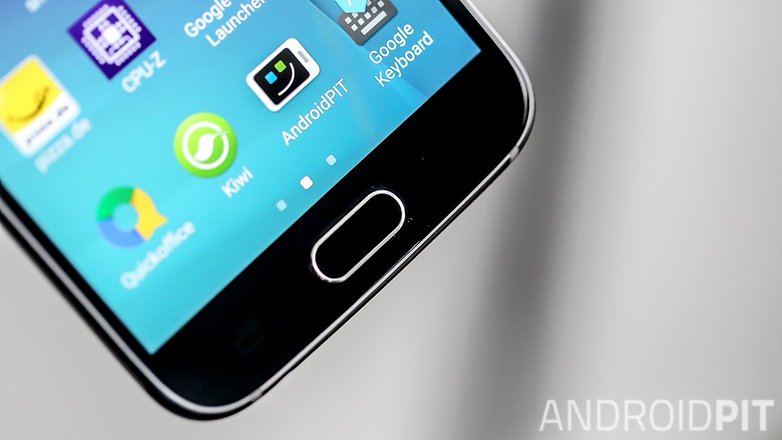 Samsung Galaxy S6 special features
Among the Galaxy S6's more interesting features are the fingerprint sensor and its wireless charging capabilities. The fingerprint reader was present on the Galaxy S5, however its recognition was problematic (although software updates did improve it eventually). In the Galaxy S6, the swipe gesture has been replaced with a touch-based sensor that works flawlessly.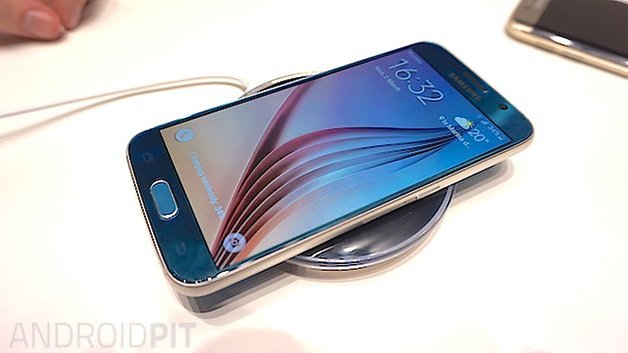 Though the Galaxy S6 doesn't come with a wireless charging plate, its wireless charging functionality is in-built, and it will work with any standard Qi charger. The wall-charger which does come with the S6, however, offers incredible fast-charging functionality, which we explore in greater depth below.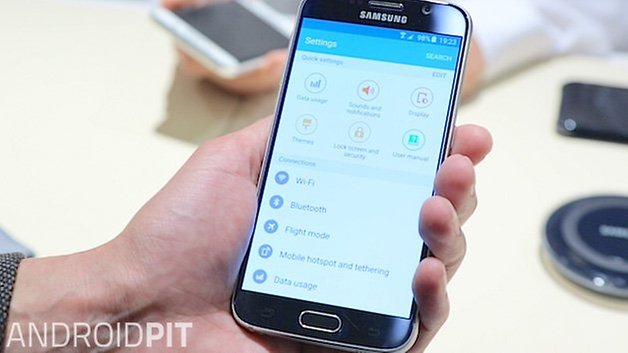 Samsung Galaxy S6 software
With a more logical structure and a significant reduction in unnecessary buttons in the menus and settings, the design team at Samsung has successfully made TouchWiz more intuitive and easier to use than ever before. Just as Google has invested heavily in animations and colors with the release of Android Lollipop, Samsung has done the same with TouchWiz.
It's more colorful, brighter, and all the Material Design elements of Google's new design language are visible in the notifications and quick-settings bar.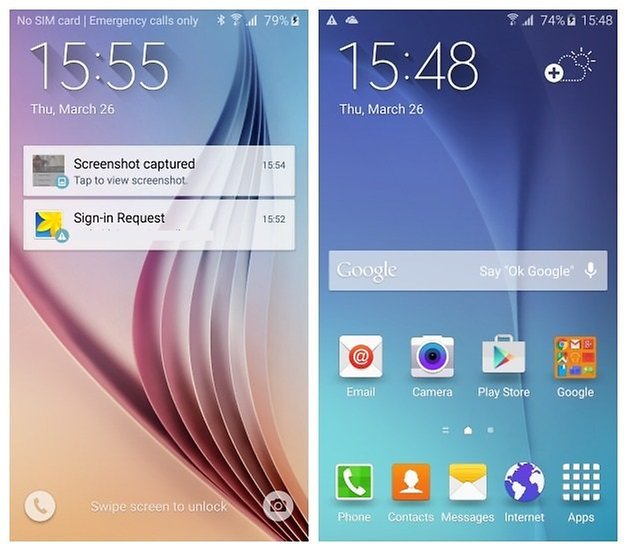 The Galaxy S6 comes running Android 5.0.2 Lollipop, and Samsung's user-interface has undergone a serious redesign to make it lighter and leaner than its past iterations, and better suited to Lollipop's new aesthetic. Different colors are now applied to individual applications and there is consistency across the board.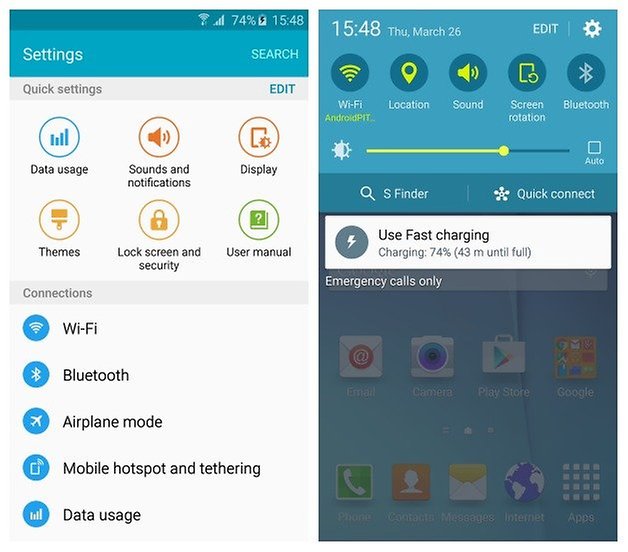 The new version of TouchWiz made headlines before its release when it was speculated that you could remove all pre-installed apps (or bloatware). However, this was only partially true. You can't uninstall all of the manufacturer's apps, but you can disable most of them.
To give you an idea, all pre-loaded Google Apps, with the exception of Google Settings, can be disabled. The same goes for Microsoft applications like OneDrive, OneNote and Skype and other social applications such as Instagram, Facebook, Messenger and WhatsApp: you can't delete them, but you can disable them, thus removing them from the app drawer.
Though it wasn't quite as comprehensive as we had hoped, Samsung's new leniency on what apps can be removed still represents a marked improvement over its previous interfaces, bringing TouchWiz closer to a clean Stock Android experience than it has been for a while.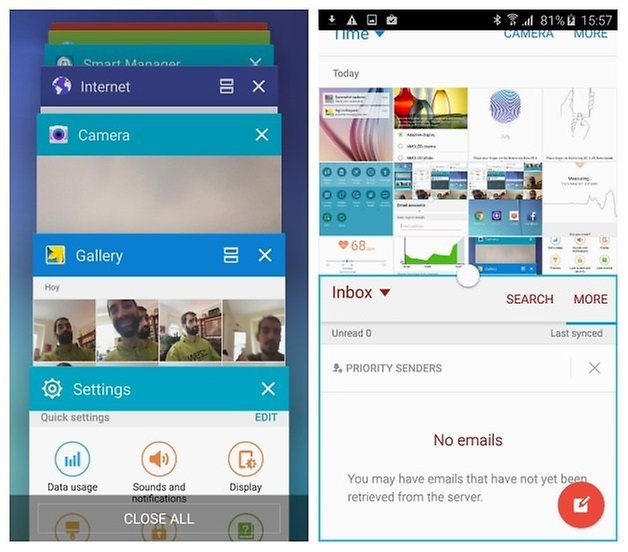 Samsung Galaxy S6 performance
The Galaxy S6 specs revolve around the Exynos 7420 chipset, the first 14nm mobile processor with 64-bit support, eight cores and the new LPDDR4 memory system. While it is true that the Galaxy S6 does not offer support for expandable storage via a microSD card, the team at Samsung decided upon this because they opted for a new flash memory based on Universal Flash Storage (UFS) 2.0 instead.
The reason UFS 2.0 is a big deal (and worth ditching microSD for) is because it brings with it much better memory performance, which is faster and less energy demanding. This allows the average consumer to watch high quality videos, play games and make use of other high-bandwidth entertainment, at the same time as running various applications or downloading or uploading files without having to worry about lags or interruptions to functionality.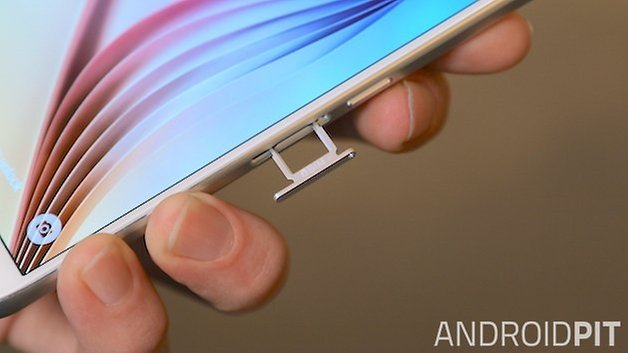 Four of the Exynos 7420's eight cores are running at 2.1 GHz, for the heavy lifting, while the others are clocked at 1.5 GHz. The Exynos 7420 also packs a Mali-T760 GPU and 3 GB of RAM. This fantastic hardware, in conjunction with the optimized performance of TouchWiz, provides a smooth experience, without any sudden closures or choking applications.
What this means is that switching between screens, scrolling up and down in the browser or settings, launching the app drawer and opening and closing apps is extremely fast. Even with heaps of cached data, tons of installed apps, photos and files, the Galaxy S6 has never let us down in all the time we've had with it.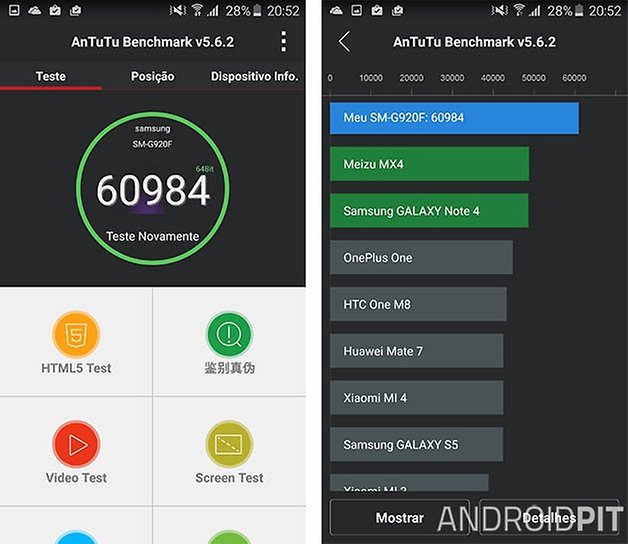 When it comes to the fingerprint sensor's response or using the quick shortcut to the camera app with a double press of the home button, the S6's reaction time is super quick. The double press to launch the camera in particular is an excellent gesture addition which is both practical and effective. With regard to the Mali-T760 GPU, it's safe to say that it is more than up to the task of providing a good graphical experience, and will be able to run any smartphone game currently sitting in the Play Store.
During my test, I played Real Racing 3, Game of Thrones, Spiderman and Dead Trigger 2, and all the games loaded fast and ran smoothly. Only Game of Thrones: Season One showed a delay in the movement of the on-screen characters, but this probably has more to do with the quality of the app than the device's performance (Telltale Games does have a reputation for game bugs and crashes).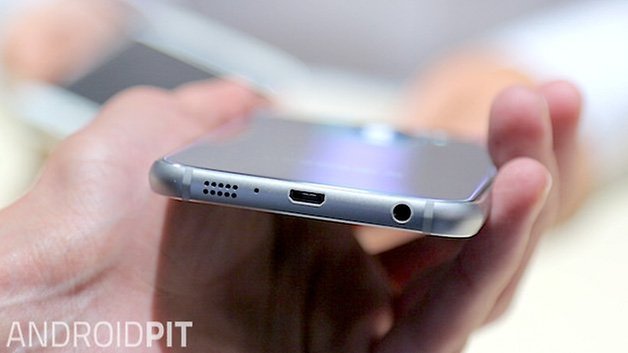 Samsung Galaxy S6 audio
You might assume that a smartphone rocking a QHD display at the top of its game would also deliver a superior audio experience, but for reasons unknown, Samsung chose to keep the S6 in the middle of the range when it comes to audio quality.
The Galaxy S6's only speaker for music is, unfortunately, positioned on the bottom of the device. We can't always have front-facing stereo speakers like those found on the HTC One M9, the Xperia Z3 and the Moto G (2014), but it's a disappointing omission on a premium device.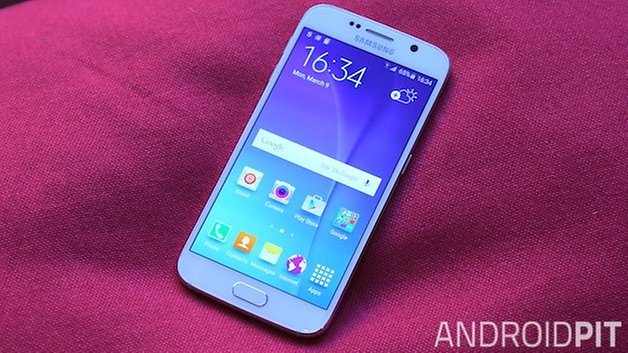 This is a bit of a disappointment, especially for those looking forward to making the most of the new processing power of the Exynos 7420 and the graphics capabilities of the Mali-T760 GPU. While you may experience unparalleled visual performance when it comes to games, you might find yourself frustrated with the tinny audio.
Part of this is the lackluster speaker, but another part is the unfortunate placement of it; when you're playing a game and holding the phone in landscape orientation, you'll more than likely cover the speaker grill with your palm. The audio quality of the Galaxy S6 speaker is satisfactory, but it can't compare with what's found in the Xperia Z3 or HTC One M9. The S6 speaker is 50 percent louder than the S5's, but it doesn't sound significantly better.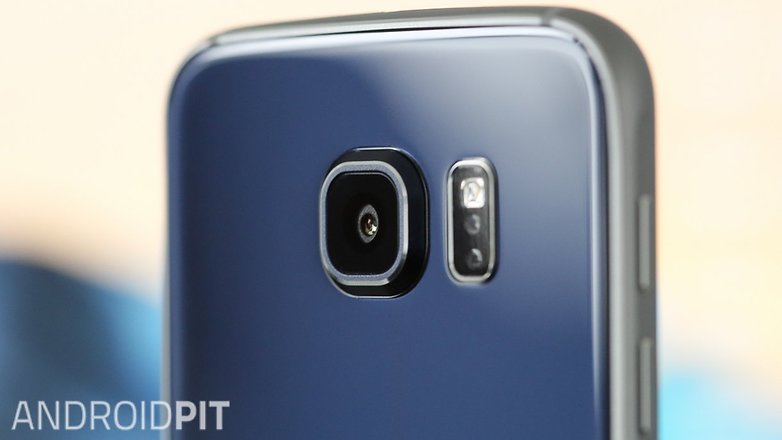 Samsung Galaxy S6 camera
The Samsung Galaxy S6 packs a 16 MP camera on the back and a 5 MP snapper on the front. Both have HDR mode in real-time and a f1.9 wide-angle lense, which excels in low-light conditions. The main camera also bring Optical Image Stabilization to the mix as well as an impressive Pro mode for detailed manual adjustments to the image settings.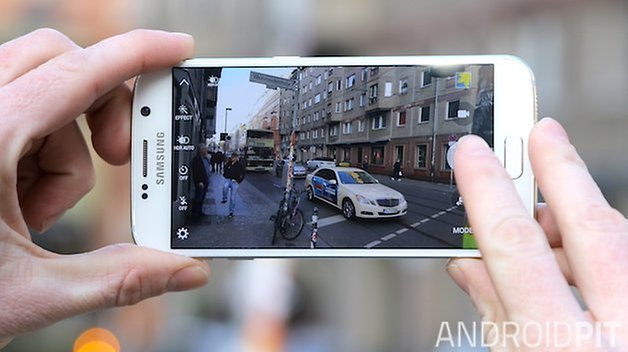 The rear camera is capable of selective focus, includes an infrared sensor for establishing superior white balance and color correcting images, and features rapid activation with a double tap of the home button. In addition, it delivers various useful modes including slow motion, fast motion, 4K video, panoramas and more, and it's also possible to download further camera modes. All of this adds up to a wonderful overall package.
In my camera test, the Galaxy S6 delivered above-average performance in almost all situations. Performance falls a little short in macro shots, and grain does creep into the image in poorly lit environments, but this is true of basically every smartphone camera.
Moreover, when we compared the low-light performance of the Galaxy S6 camera sensor with the iPhone 6 and LG G Flex 2, the new Samsung flagship came out on top. Overall, it's one of the best, if not the best, Android smartphone cameras on the market.
Samsung Galaxy S6 battery
There is clearly some serious battery management at work in the Galaxy S6, because the 2,550 mAh non-removable battery is a far cry from the 2,800 mAh removable battery found in the Galaxy S5, or the 3,000 mAh-plus batteries found in many other current flagships. You do get the bonus of fast-charging and Qi wireless charging, but that being said, a small, non-removable battery is a big risk for Samsung.
An average user could reasonably expect between 16 and 18 hours of use with the Galaxy S6 battery. In the AnTuTu battery benchmark test, the Galaxy S6 is positioned amongst not-so-illustrious company, and as you would expect from a phone with a QHD resolution, it's the display that consumes the majority of that limited battery capacity.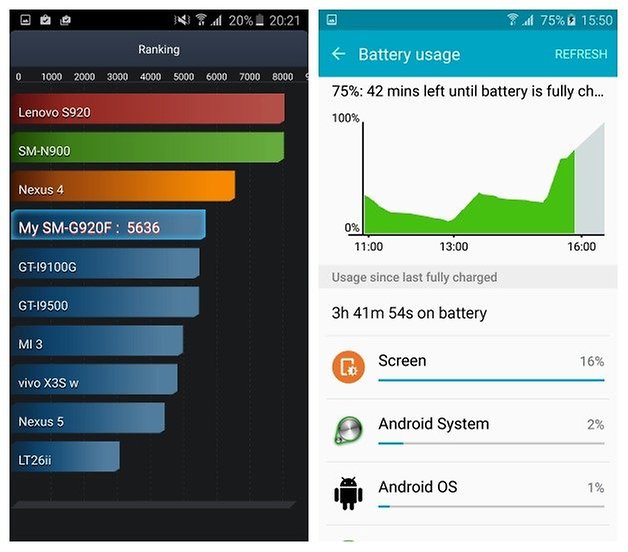 The Galaxy S6 supports both WPC and PMA protocols for wireless charging, which makes the phone compatible with any wireless charger available on the market that supports either WPC or PMA standards. The S6's quick-charge capabilities are outstanding; after only 10 minutes of wall charging, the S6 has sufficient power for four more hours of use.
Like the Nexus 6 and Moto Maxx before it, the Galaxy S6 has succeeded on the fast charging front. To give you a real world example, when the S6's battery was at about 13 percent I started charging it with the included quick-charge adapter. At the same time, I put the Galaxy S5 on to charge from a dead battery. After an hour and 50 minutes, the Galaxy S6 was at 100 percent and the Galaxy S5 had only drawn 33 percent in the same time.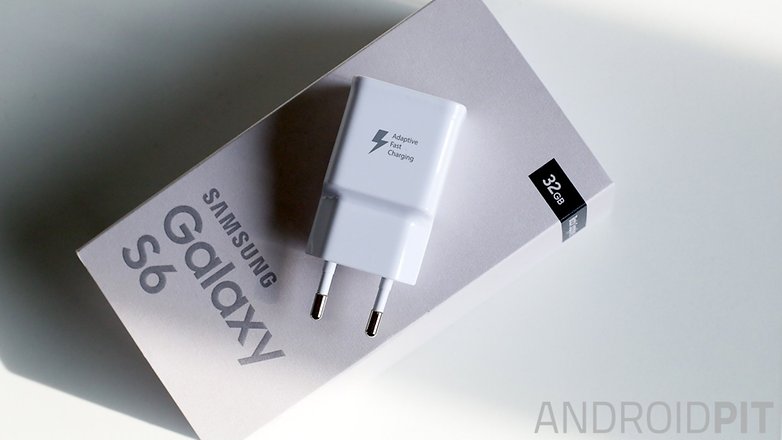 Essentially, the Galaxy S6 trades a smaller battery for quick-charging and universal Qi support, and it makes sense. The battery doesn't last long, but you save an enormous amount of time on the charges in between.
Samsung also offers the now-familiar standard and ultra power-saving modes, both of which limit the use of the handset to some degree, and are no more or less better than the equivalent functions found on comparable devices.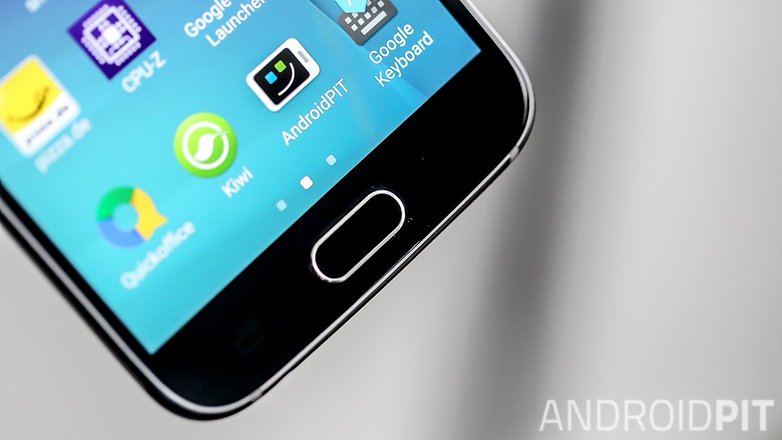 Samsung Galaxy S6 technical specifications
Dimensions:
143.4 x 70.5 x 6.8 mm
Weight:
138 g
Battery size:
2550 mAh
Screen size:
5.1 in
Display technology:
AMOLED
Screen:
2560 x 1440 pixels (576 ppi)
Front camera:
5 megapixels
Rear camera:
16 megapixels
Flashlight:
LED
Android version:
5.0.2 - Lollipop
User interface:
TouchWiz
RAM:
3 GB
Internal storage:
32 GB
64 GB
128 GB
Removable storage:
Not available
Chipset:
Samsung Exynos 7420
Number of cores:
8
Max. clock speed:
2.1 GHz
Connectivity:
HSPA, LTE, NFC, Bluetooth 4.1
Final verdict
The Galaxy S6 is clearly a new lease of life for the Galaxy S line, with significant changes made to the design and TouchWiz UI, and I can safely say that it has been for the better.

Although Samsung decided to kill off two of its most defining characteristics – the removable battery and microSD card expansion – the Galaxy S6 has made up for these with impressive battery, processor and software optimizations, as well as a 128 GB storage capacity variant (if you're willing to pay for it).

Perhaps most importantly though, Samsung's engineers decided to stop adding features to high-end devices and instead improve upon those that really matter for a better user experience. The Galaxy S6 may well be an expensive smartphone, but with such a terrific design, best-in-class camera, and beautiful display, we think it's the best smartphone on the market today.
Samsung Galaxy S6 - where to buy?
Please note: only the lowest tariffs and main networks are shown. Cheaper deals may be found with resellers.
UK
BEST DEAL: Tesco Mobile, £36 p/m (no upfront fee) with 1000 minutes, 5000 texts, 2 GB data
Three, £39 p/m (£49 upfront) with unlimited minutes, unlimited texts, 1 GB data.
EE, £31.99 p/m (£199.99 upfront) with 500 minutes, unlimited texts, 500 MB data
O2, £33.50 p/m (£139.99 upfront) with 500 minutes, unlimited texts, 500 MB data
Vodafone, £36 p/m (£99 upfront) with 500 minutes, unlimited texts, 500 MB data
In the UK the official Galaxy S6 price is 599 GBP for the 32 GB version, 659 GBP for the 64 GB version and 739 GBP for the 128 version. In the UK, the Galaxy S6 release date will be April 10.
Off-contract, you can pick up the Galaxy S6 for as little as £549 at Pixmania.
US
Verizon, $24.99 per-month with a Verizon EDGE subscription, or $199 on a two-year contract, or $599 outright.
U.S. Cellular has zero down and $34 per-month as the installment price, or $199 on a two-year contract, or $680 prepaid.
T-Mobile is offering a full retail price of $672.92 prepaid, or zero down at $28.33 a month for 24 months for well-qualified buyers.
AT&T has a regular price of $684.99, or zero down at $22.84 for 30 months with AT&T Next, or $199 on a two-year contract.
All Galaxy S6 prices are for the 32 GB black version unless otherwise stated. All information correct at the time of writing.