The Motorola Razr is here: finally a real folding smartphone
Update:

Officially launched!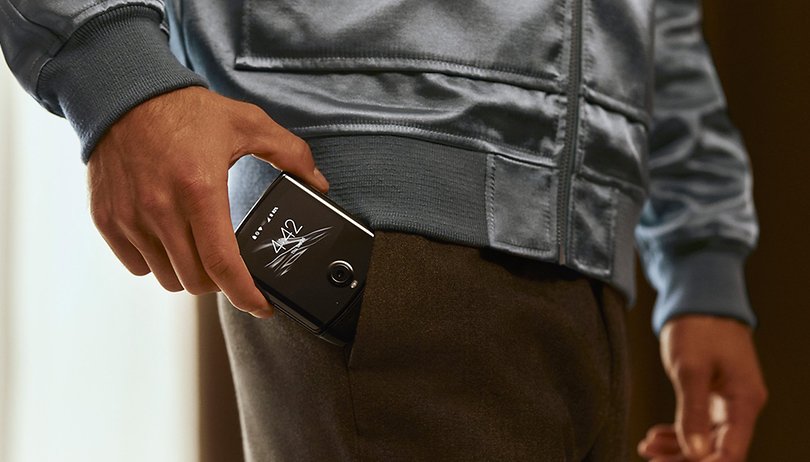 There were many rumors and leaks, but now it's official. Motorola has introduced its new Razr. The flip phone clearly shows where its design heritage lies. The Razr will turn heads while pursuing a completely different approach than Samsung or Huawei and will land in January 2020.
With the new Motorola Razr, the manufacturer wants to build on damn good old times and continues the history of the model consistently. The horizontal hinge will no longer separate a keypad and the display in 2019, but will house a very long or widescreen when it is unfolded. Motorola is advertising the format as "CinemaVision" and suggests it will be ideal for streaming movies.
The display of the Motorola Razr (2019)
The problem could be obvious. If the display is inside, I have to open it for each use and thus contribute to what will surely be extremely heavy wear and tear. This triggered Motorola to do something similar to Samsung. A second display, which is attached to the outside, means the main functions are always available even when the device is folded. This external display is 2.7 inches (600 x 800 pixels), however, not really a replacement for a proper smartphone display. Nevertheless, selfies can be shot in its closed state with the much better main camera.
The main display shows content in a 21: 9 format. The resolution is impressive - at least technically. The narrow side of the 6.2-inch display has 876 pixels and in length, there are 2,142.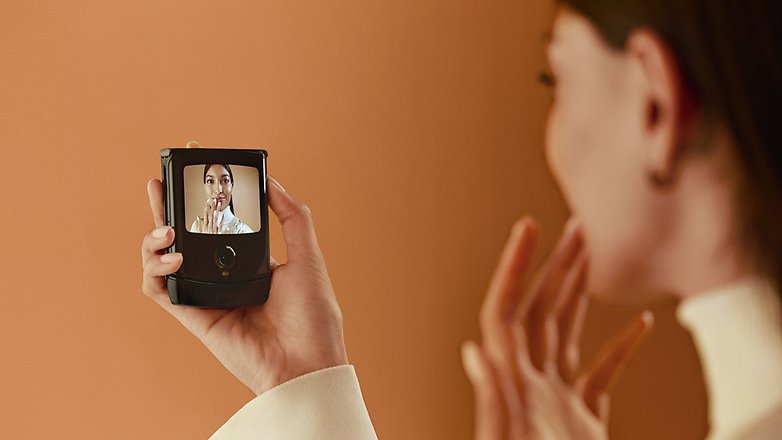 Hardware
With regard to the technical equipment, we see that Motorola does not want to chase after being the absolute best in the class: a Qualcomm Snapdragon 710 drives the mobile phone. There's only one camera on the back for taking pictures and it even launches with Android 9 to start. So not everything here is what you would call cutting edge.
Motorola Razr (2019) technical specifications
| | |
| --- | --- |
| Dimensions: | 172 x 72 x 14 mm |
| Weight: | 205 g |
| Battery size: | 2501 mAh |
| Screen size: | 6.2 in |
| Display technology: | POLED |
| Screen: | 2142 x 876 pixels (373 ppi) |
| Front camera: | 5 megapixels |
| Rear camera: | 16 megapixels |
| Flashlight: | Dual-LED |
| Android version: | 9 - Pie |
| User interface: | Stock Android |
| RAM: | 6 GB |
| Internal storage: | 128 GB |
| Chipset: | Qualcomm Snapdragon 710 |
| Number of cores: | 8 |
| Max. clock speed: | 2.2 GHz |
| Connectivity: | HSPA, LTE, NFC, Bluetooth 5.0 |
Motorola promises pure Android and thus gives hope for quick and easy updates. Possible that the version for Europe, which should start only 2020, comes with Android 10 out of the box.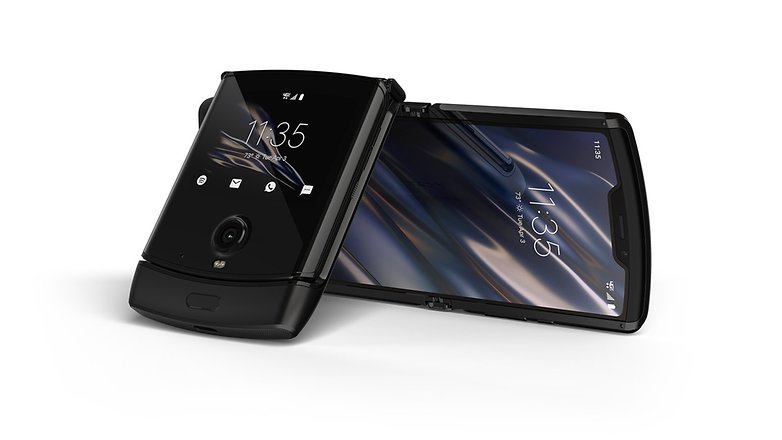 Size is still just as important for the new Motorola Razr if it is actually going to achieve anywhere near the same success the original did. In fact, the phone measures 14 millimeters at its thickest point and is thus slightly thinner than, for example, the Galaxy Fold (17.1 millimeters). In terms of weight, the Razr comes in at 205 grams, so it is actually almost a lightweight.
Price and availability
The new Motorola Razr (2019) will launch in selected markets initially. In the US, it comes it exclusively to Verizon and will start ay $1,499. In the first half of 2020, however, it will also come to Europe, but pricing information is not yet available. Pre-orders will open on December 26, with shipping starting in January.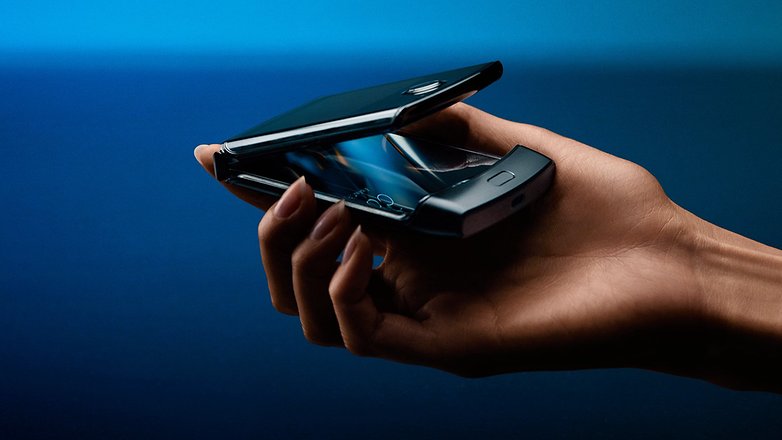 Customers who buy the new Razr will get access to a service plan offering a 24-hour turnaround for repairs. The phone comes with a one-year warranty, which covers screen replacement. After that, a new foldable screen will cost $299. Motorola is launching with a strong service plan here in the wake of the Galaxy Fold's launch. In some European markets, the Razr (2019) also launches this year, such as Italy where the phone will cost €1,599.
What do you think of the new Motorola Razr (2019)? Tell us which of the new form factors for folding smartphones you prefer.