Cyanogen OS's demise was a necessary loss for the Android ecosystem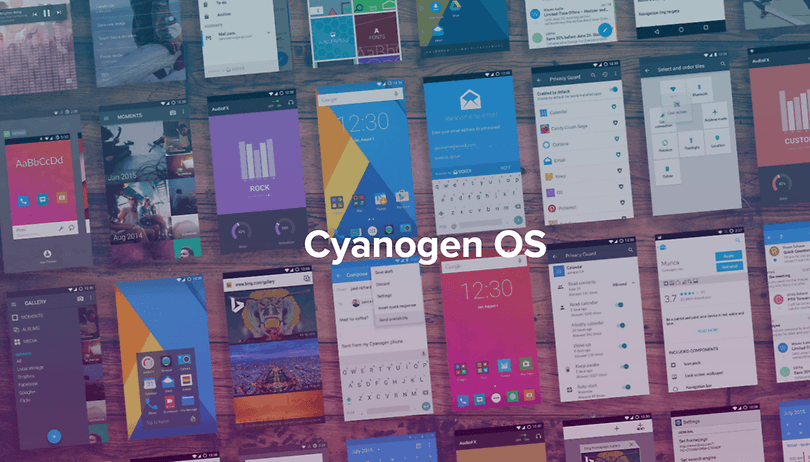 At the end of last year, Cyanogen confirmed what a lot of loyal users didn't want to hear: that the OS and services as you know them will be closing as of December 31. As well as leading some users to wonder what that means for the future of their OS updates, it was generally taken as sad moment for the OS and wider Android ecosystem, but I think it's a move that needed to happen.
Hold back your outrage for just a moment and look at the months preceding the announcement.
During a year in which the Cyanogen Inc replaced its former CEO Kirk McMaster with (then) COO Lior Tal and said goodbye to one of the pillars of Cyanogen in the form of co-founder Steve Klondik, it was clear that the company was in some turmoil, and ultimately headed in a different direction.
With the end of Cyanogen and the open source, community-supported CyanogenMod builds, that means vendors that use either the Cyanogen OS or CyanogenMod need to make their own arrangements for either transitioning away, or building their own forks of CM. It hasn't really helped that there was a company called Cyanogen Inc, an OS called Cyanogen OS and another entirely separate (though financially supported by the commercial enterprise) one called CyanogenMod.
Early warning signs
In some ways, the company's relationship with its arguably most successful partner, OnePlus, ended far too quickly, and after just one handset. That too, retrospectively, could have been an early warning sign for a business that had an unequivocal mission to significantly disrupt Google's vision of Android. Partnering up with a plucky young hardware company also trying to change the mobile world was a smart move in lots of ways, but the disintegration of that relationship due to conflicting visions so soon after it began wasn't a good sign.
Other vendors will now have to do what OnePlus did before, build their own platforms and revert to using stock Android. If different OEMs build their own spin, that'll lead to more variety in the mobile market than if all those manufacturers used a straight Cyanogen ROM. That'll take time and money, but the end user doesn't necessarily lose out. It's a process that Wileyfox has already started in the UK, and one that Micromax could undertake in India.
That's not to write off the now-resurrected CyanogenMod project that's being built under the rather appropriate name of Lineage OS as another open source project, but it's going to be a long road - the volunteers and resulting team will need to bring together a whole lot of resources to build a custom OS, and right now it doesn't even have an official way to receive financial donations in place. Frankly, even just the change of name will be a good thing for the future of what was once CyanogenMod.
While it might not be a fact that you necessarily like, removing Google's services - the very thing any casual user would come to associate with a phone that has Android at its core - isn't a good move for hardware or software makers. Sure, if you can successfully replicate (and then improve) upon them continually, go right ahead - but there's no startup in the world that can dedicate resources in the same way as Google. Trying to directly cut the company out of its own OS was never going to sit well.
Just three months before taking its websites offline and ending its services, Cyanogen Inc said it was going to offer a more modular approach, thereby not restricting what core OS or services manufacturers could offer on their devices. With no indication to the contrary, that appears to be another vision that lays in tatters. Our attempts to contact the former company proved unsuccessful.
Given the internal changes at the company - that also included layoffs and the closure of an office in Seattle - Cyanogen as a commercial enterprise was stuck in a no-man's land between pushing for profitability and staying loyal to its roots and users. Now, you have a new grassroots effort picking up the baton in the form of Lineage OS and promising to stay true to CyanogenMod's users, and the end of a commercial entity that no longer made sense.
In some ways, the closure of both Cyanogen and CyanogenMod are a sad passing for a company that spent seven years working to redefine Android for a different user, but in other ways, it could result in even more variety and a better experience for Android users.
Will you be supporting the new Lineage OS project? Will you miss CyanogenMod? Let us know in the comments below!