Casio Announces a new G-Shock Hybrid Smartwatch: Straight from the 80s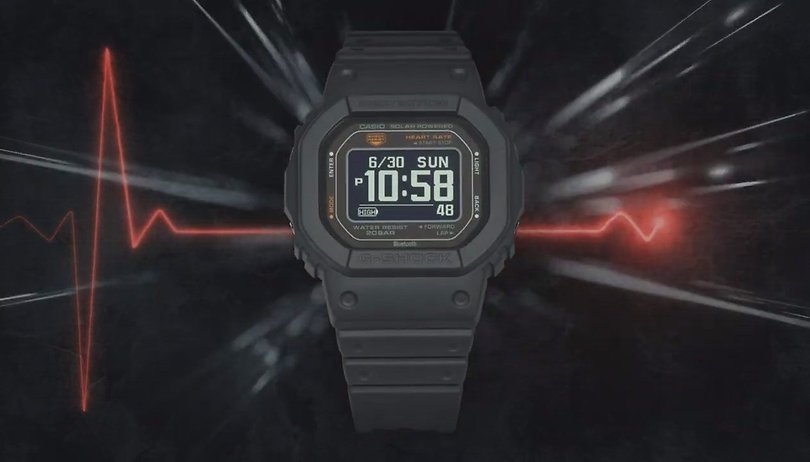 The 1980s called, and they want their watches back! Casio just announced a new G-Shock watch, but with a twist: The G-Shock Move DWH5600 is a new hybrid smartwatch with health tracking features. The new model not only connects to your smartphone via Bluetooth, it also features solar charging, all in a relatively compact case.
---
TL;DR
The G-Shock Move DWH5600 is a new hybrid smartwatch from Casio.
The watch features classic G-Shock design elements.
The DW-H5600 sports heart rate monitoring and solar charging.
---
Casio is celebrating 40 years of its famous G-Shock line of watches and in the middle of models ranging from the cute $150 Super Mario Bros. collab, and the hyper-exclusive $8000 MR-G, the Japanese brand announced the G-Shock Move DWH5600 hybrid.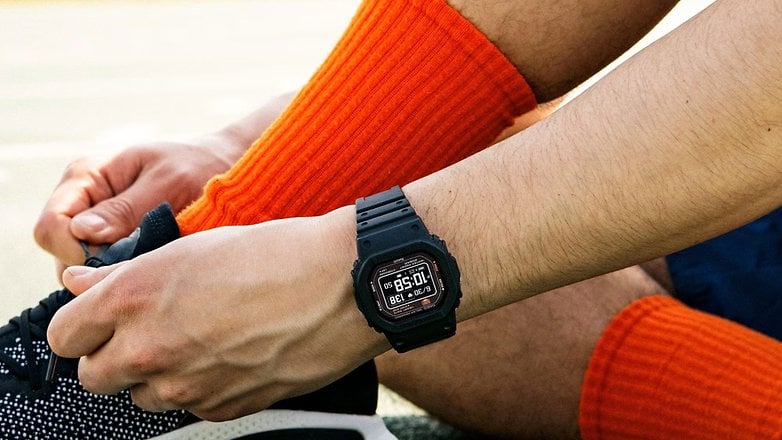 The new watch not only inherits the convoluted naming scheme from the G-Shock brand, but it also features a very retro octagonal design from the original G-Shock, while keeping the overall dimensions reasonably compact, with a case size of 51.1 × 44.5 × 17.4 mm and 59 grams of weight.
The dimensions make the DWH5600 slimmer than other hybrid watches, making it suitable, for example, for features like sleep tracking, which is also helped by the fact that you won't need to recharge the G-Shock as often as a traditional smartwatch.
Yes, the DWH5600 features solar charging, which according to Casio is enough for powering the memory-in-pixel (MIP) LCD screen for time display, while also offering the option of recharging using a USB cable if you are a heavy user of monitoring features and smart functions.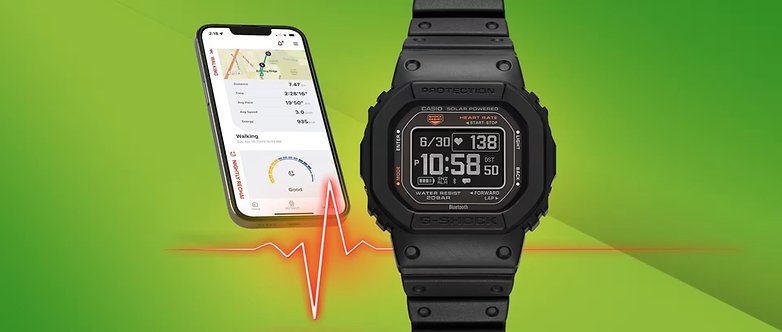 Back to the smart features, Casio partnered with Finnish company Polar to include a series of activity and health tracking features, including heart rate monitoring, step counting, blood oxygen monitoring, activity tracking, and the previously mentioned sleep tracking.
Data from the G-Shock DWH5600 can be synced with an iPhone or Android smartphone via Bluetooth using the Casio Watches app (Android | iOS). The connection between phone and watch can also be used for sending phone notifications to your wrist and also using the watch to find your phone.
The Casio G-Shock Move DWH5600 is available for pre-order in the US for $299, with an estimated shipping date of May/19. In Europe, the model is listed for €279 in the German store, but with a "Coming Soon" note and no estimate for arriving on shelves.